Happy St Patrick's Day!
If green beer isn't your thang today, how about you try my "Lucky Leprechaun cocktail?" It's the perfect drink to cheer your Erin Go Bragh spirit! And besides, if you're carrying this lovely around, no one will pinch you — they might steal a sip though.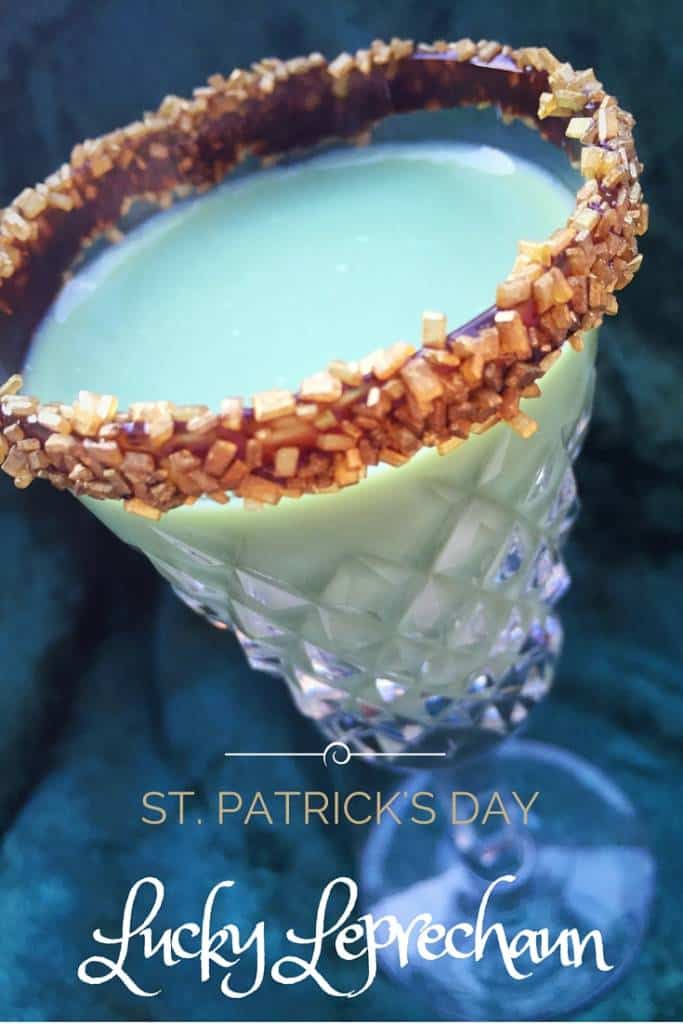 Here's what you need: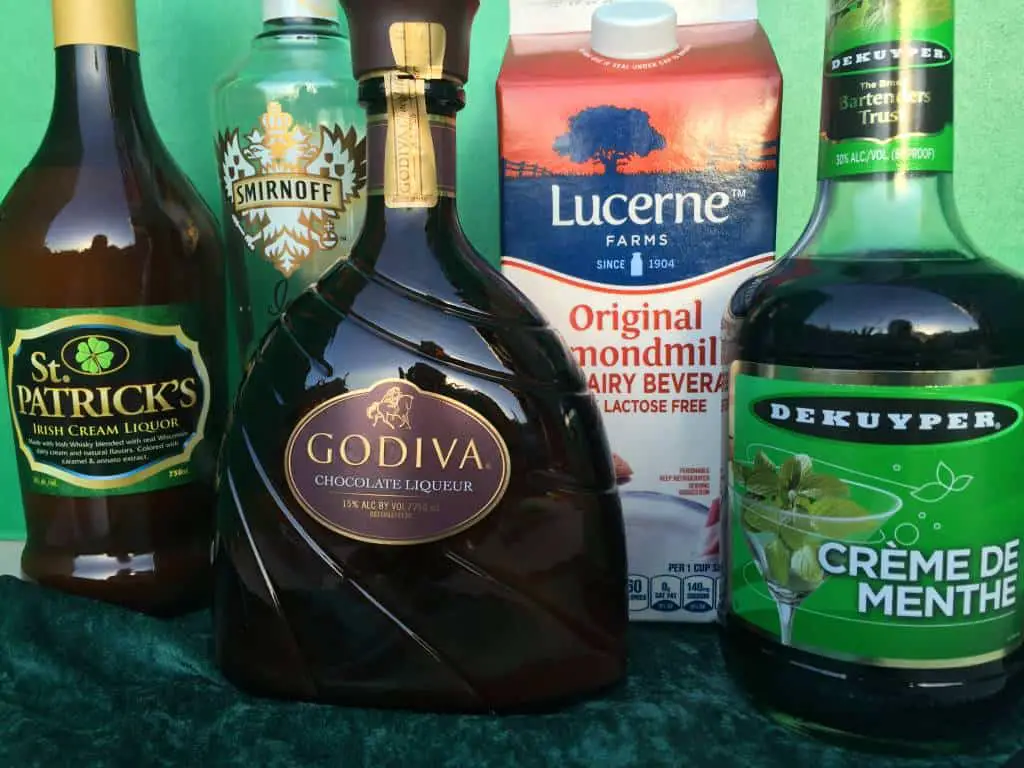 Lucky Leprechaun Cocktail Recipe Ingredients
1 oz St. Patrick's Irish Cream
1 oz Iced Cake Smirnoff Vodka
1 ½ oz Godiva Chocolate Liqueur
2 oz Pekuyper Crème de Menthe (green version)
2 oz Almond Milk
Toirani Dark Chocolate Syrup
Wilton gold sanding sugar
Here's what you do:
Pour a small amount of chocolate syrup into a shallow bowl.
In another shallow bowl, pour a small amount of sanding sugar.
Dip the edges of your cocktail or shot glass (i.e, pot of gold) into the chocolate to rim the edges.
Dip the chocolate-edged glass into the sanding sugar to coat the edge lightly.
Fill a cocktail shaker with ice and pour remaining ingredients into it.
Gently shake to blend completely.
Pour into your chocolate and sugar rimmed glasses and La Fheile Padraig!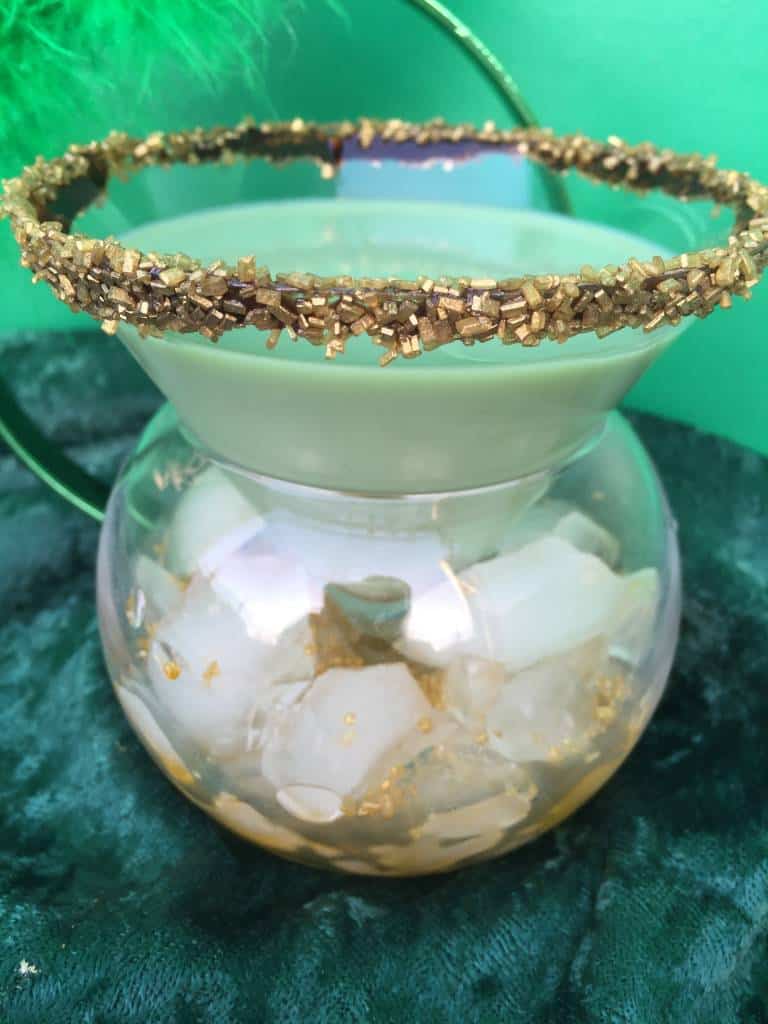 Cheers!