Hey y'all – You know how Ellen has correspondents that she sends to different events and they report for her? Well….please welcome my (self-named) "Guest Granny" blogger Barbara! 🙂 She's been a friend of mine for eons and graciously went as MY baby correspondent (since I don't have one any more) for the recent OK Magazine and HUGGIES Playdate with celebrity mom Melissa Rycroft. Here's how her day went representing MommyUpgrade. 
Like most of this generation's new grandparents, I don't refer to myself as "Granny" but this "BB" enjoyed a fun afternoon with celebrity guest Melissa Rykroft and my two sweet grand babies at at Kidville in Dallas.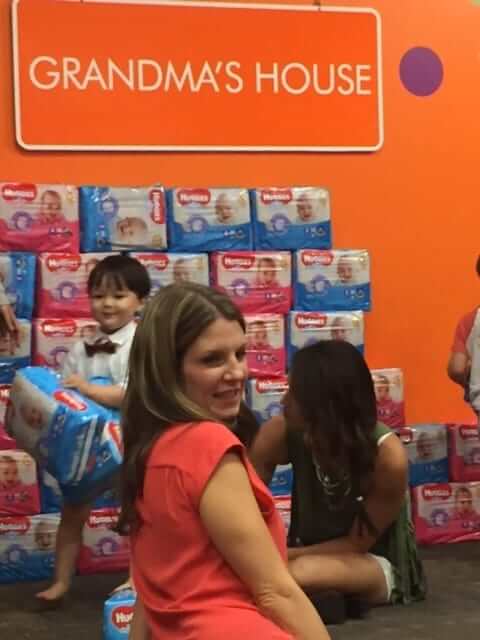 Kidville
(6020 Royal Lane) is a art, dance, gym and party place for kids aged 1 – 6. Basically, they have it all. Shopping too.
This was my first visit to Kidville which is very, well . . . kid friendly! It has this fun little town set up where the little ones loved to play pretend, running from post office to fire station to market. There's also a gym where your tiniest gymnasts can try their hand climbing with plenty of nice squishy pads to cushion any falls. There's also a concert area for live music and instruments, and a boutique at the front.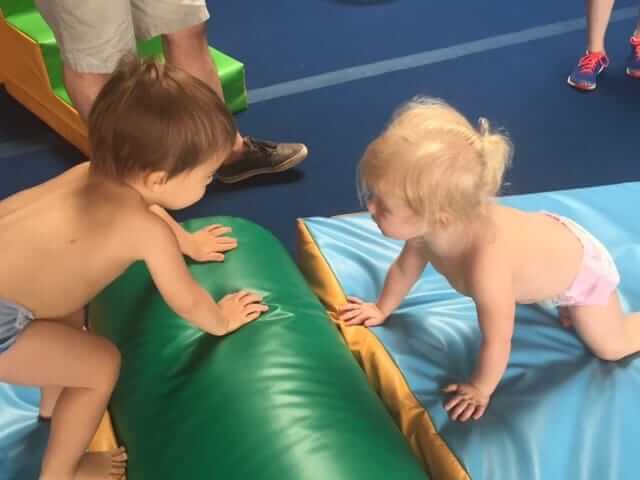 Our play date started with delicious kid-friendly snacks compliments of Central Market (who doesn't love cheese, crackers and fruit?) followed by a kid-concert performed by Rockin' Railroad, Kidville's in-house band. The money-shots happened while all the adorable little babies danced (mostly topless) sporting their new Huggies Little Movers Diaper Pants — which are pretty fantastic. They pull on and adjust to fit all sizes of babies.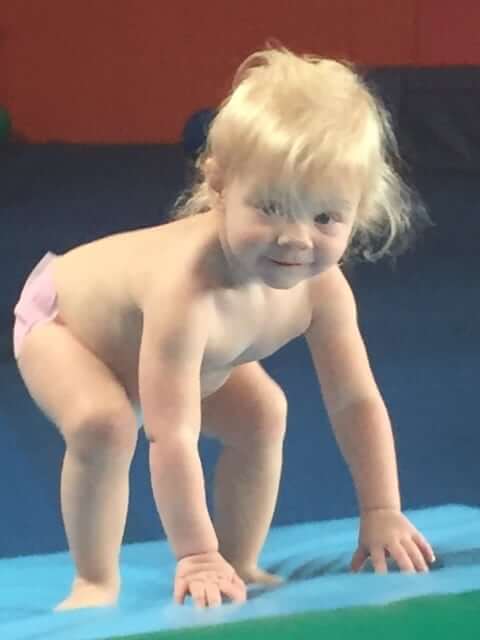 After the concert, we moved into the huge kid-safe play area to do lots of climbing, ball throwing, and sliding.  Other than filling up our camera card, the best part was that each toddler received a goody bag with a package of Huggies Little Movers and baby wipes.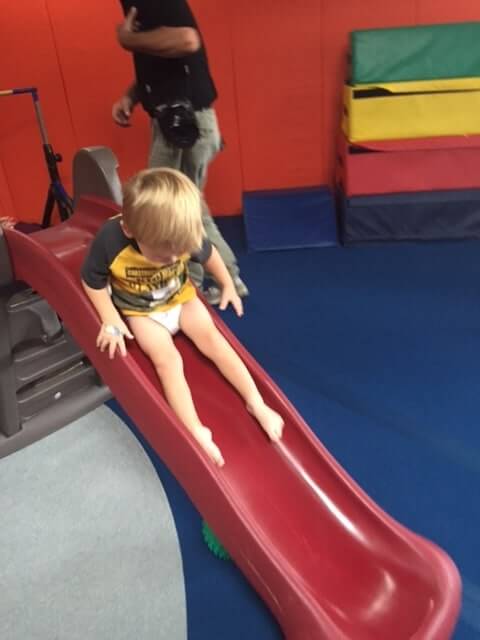 Thanks Huggies and Kidville! We had a great time!
And thank YOU Guest Granny! How adorable are her grandkids?!