This  is a sponsored post. All opinions are that of our talented MommyUpgrade guest writer, Julie Grimmett <3 . She attended the media preview and offers her synopsis below.
Forging friendships, overcoming wrong first impressions, and learning what it means to grow up are all touched on beautifully and with a sense of humor in "The Lego Movie 2: The Second Part."
"Lego Movie 2" initially picks up right where the "The Lego Movie" left off, with the arrival of the Lego Duplo characters. Soon the movie jumps five years into the future where the city of Bricksburg has been remade into 'Apocalypseburg,' which happens to look an awful lot like 'Mad Max'.
There are invaders from the 'Systar' system, bent on destroying anything cute. Not only that, these invaders, led by General Mayhem and their queen Watevra Wa'Nabi, kidnap Lucy, Batman, Unikitty, and space guy Benny. Emmet, along with a new character Rex Dangervest, are off to save their friends. However, things are not quite as they seem. First impressions are often wrong, and it's important to stay true to who you are. Growing up doesn't mean you have to become someone new.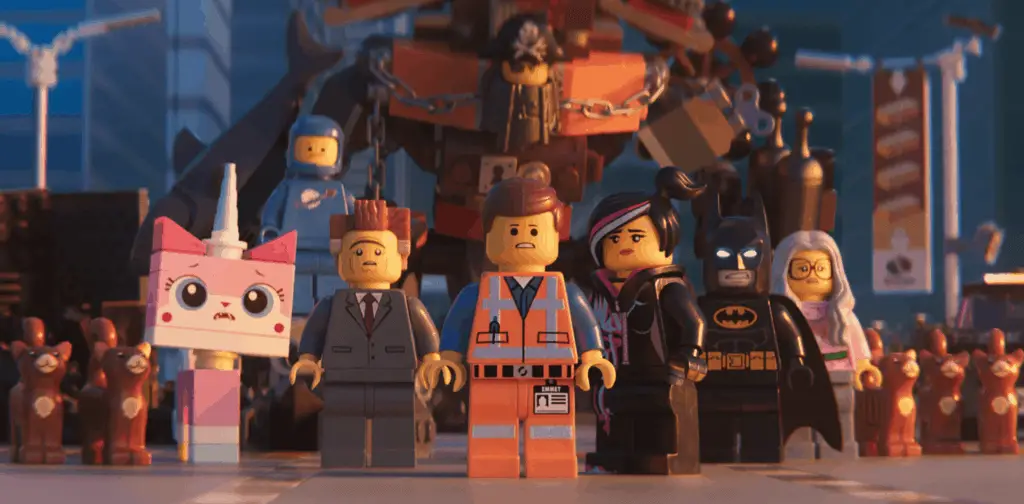 Throughout the movie our real life characters, brother and sister Finn and Bianca, are struggling to find a way to play together. Finn is trying to grow up and act like he thinks teenage boys should act, while his sister just wants her brother to play with her. Some of the scenes with the Mom trying to get her kids to just play nicely together are instantly relatable. Oh, and when she steps on a lego? You'll be laughing while nodding your head in sympathy.
Dangervest, voiced by Chris Pratt, is a hilarious compilation of every action hit Pratt himself has starred in recently, from "Guardians of the Galaxy" to "Jurassic World." Dangervest even comes with pet dinosaurs that get their own subtitles.
Make sure you catch the funny hints to 'The Matrix' and '2001: A Space Odyssey.' There are references of nearly everyone including Abraham Lincoln, Ruth Bader Ginsburg, sparkly teen vampires, and Sheryl Swoopes. And you'll walk away with at least one new song stuck in your head, aptly named "Catchy Song."
While things may change, it's good to know that everything is still awesome in "The Lego Movie 2: The Second Part."
The Lego Movie 2: The Second Part will go where no brick has gone before in theaters starting Friday, February 8th!
Mommy Upgrade has a Lego Move 2: The Second Part prize pack to giveaway! It includes:
The Lego Movie 2  Umbrella
The Lego Movie 2  Emmet and Wyldstyle Mini Lego Set
The Lego Movie 2  Tote Bag
The Lego Movie 2  Activity Sheet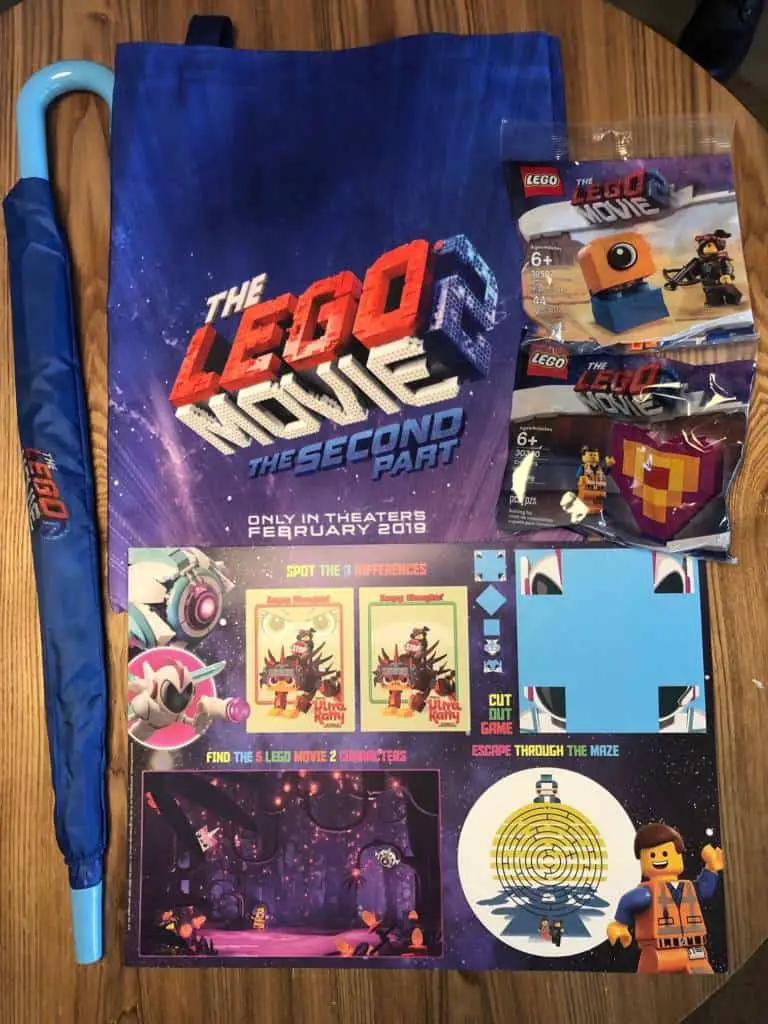 LIKE the Lego Movie 2 post on my Mommy Upgrade Facebook page, and comment and tell us your favorite Lego Movie character. You can also enter below. A random winner will be chosen on February 16th!