Y'all. I know these leather earrings are so on trend right now so let me introduce you to my friend Paula's talents in that regard. She started this side-hustle about a year ago and her earrings are just getting more and more gorgeous. She's an artist in her own right, and what I love about her earrings the most is that she upcycles cast-off leather purses and shoes to create her earrings! Some she even applies beautiful paint techniques. They're truly unique and a level above most of what I'm seeing these days. I have no idea how she makes them but she told me she hand cuts most of her leather, and that's truly impressive!
Aren't these just soooo cute?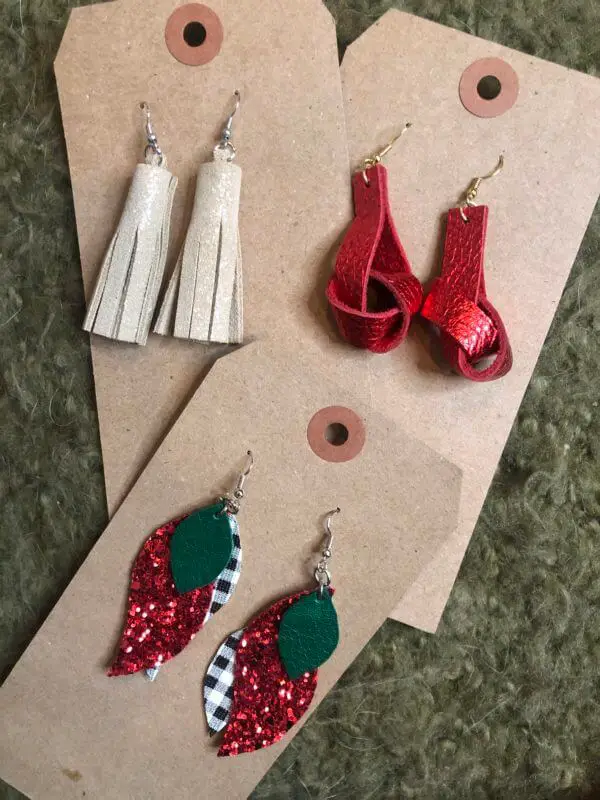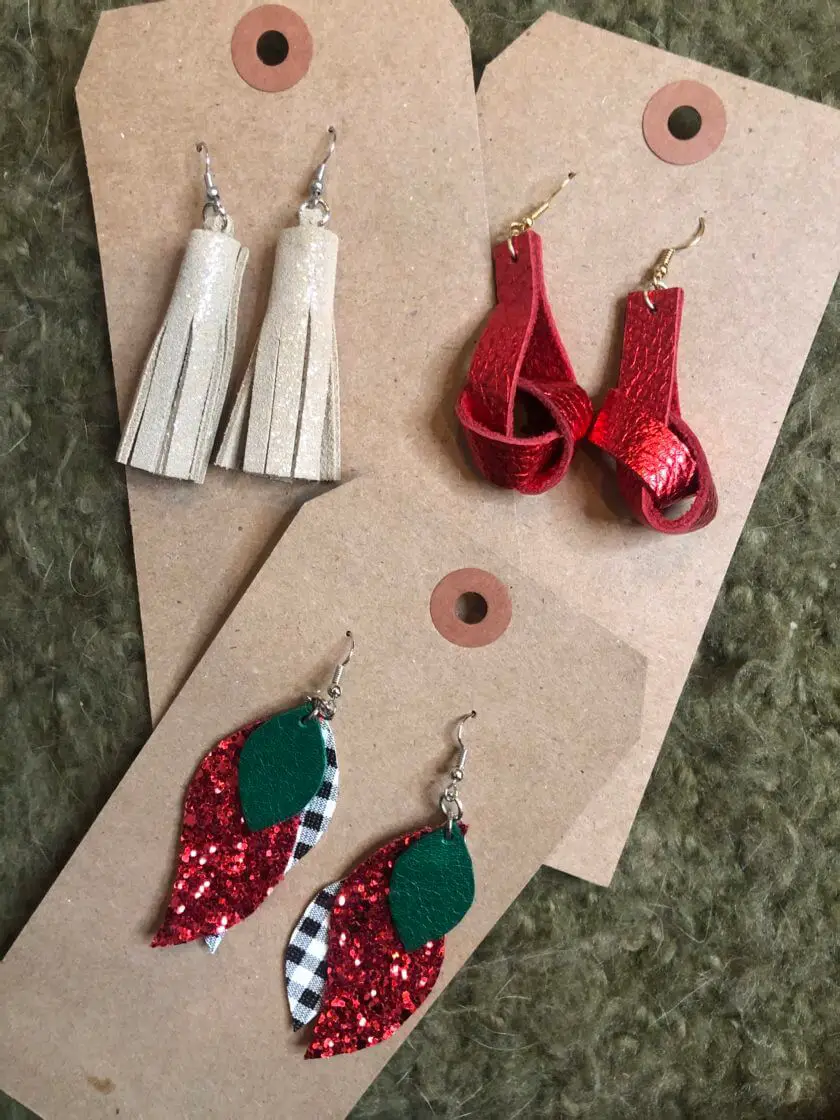 I love mine! They're super light and just the right amount of dangle.
Paula was kind enough to donate these three pairs for the Blessings Week giveaways! You can enter to win one of them below! You can also shop her page on Facebook. It's called, "Leather for Leather." Thanks Paula!
[rafflepress id="19″]
Don't miss the other great giveaways during Blessings Week! You can see them all HERE.