This post is sponsored by Lazy Dog Restaurants. All opinions are my own.
Jackson Hole, Wyoming is a bucket list trip for me, and but I feel like I had a little slice of that heaven recently when I discovered Lazy Dog Restaurants right here in North Texas.
Chris Simms, chief executive and founder of the Lazy Dog Restaurant & Bar has recreated that small-mountain-town taste and hospitality to our little corner of Texas (and beyond)!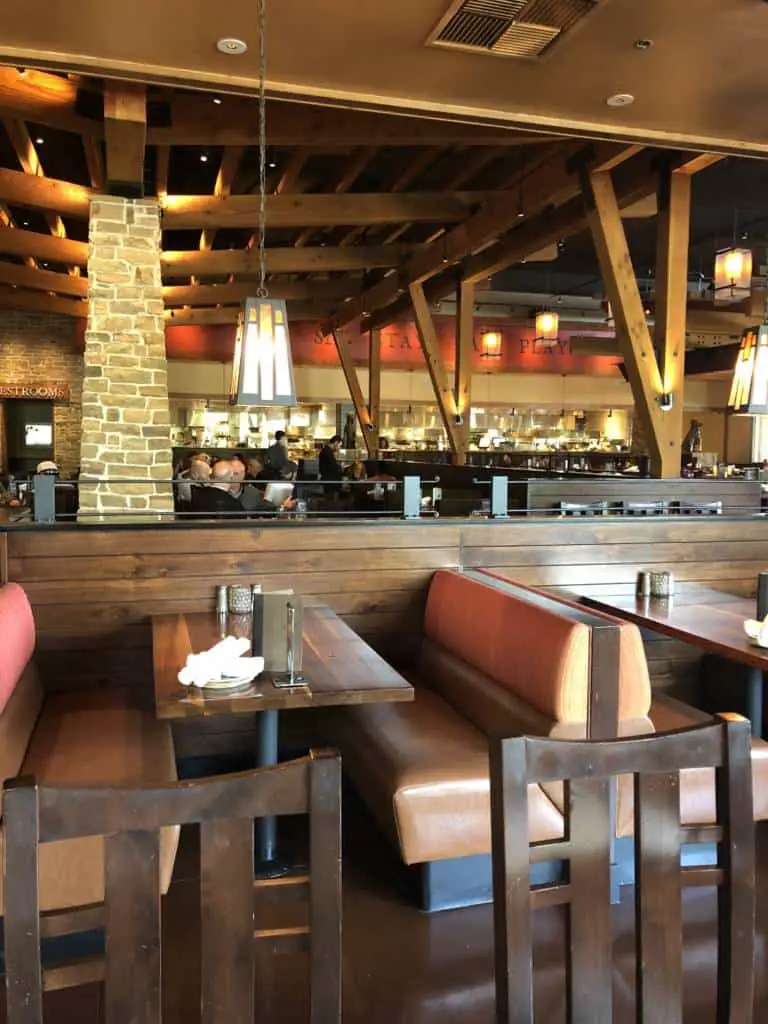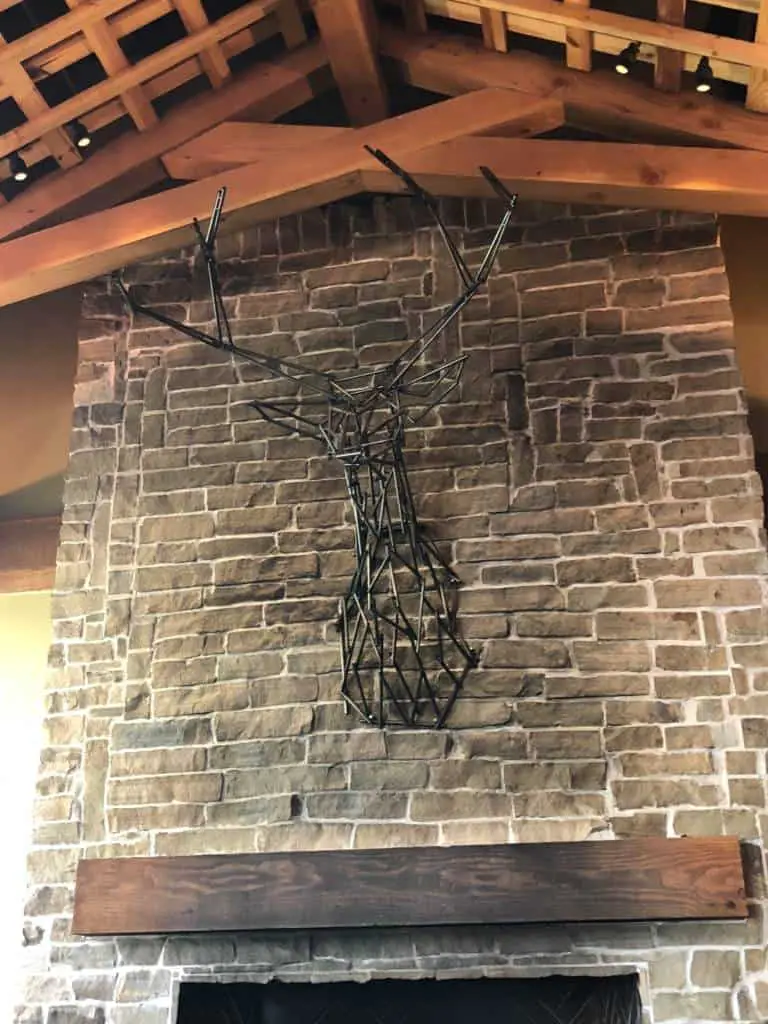 Though he grew up in Southern California, Chris and his family often vacationed in the breathtaking mountains of Jackson Hole, and over the years, it became his go-to location to get away and relax. Chris was born into a restaurant family and so he naturally gravitated towards restaurant work. But it was his passion for making people happy that kept him climbing the ladder of success in the restaurant industry. And what better way to bring a smile to the faces of others than through a hospitable atmosphere and incredible food?
It shows people. Get your stretchy pants because – this food is legit and I'm about to show you some of the new spring menu items (there are 5 new vegan and/gluten-free options!). But first — the name.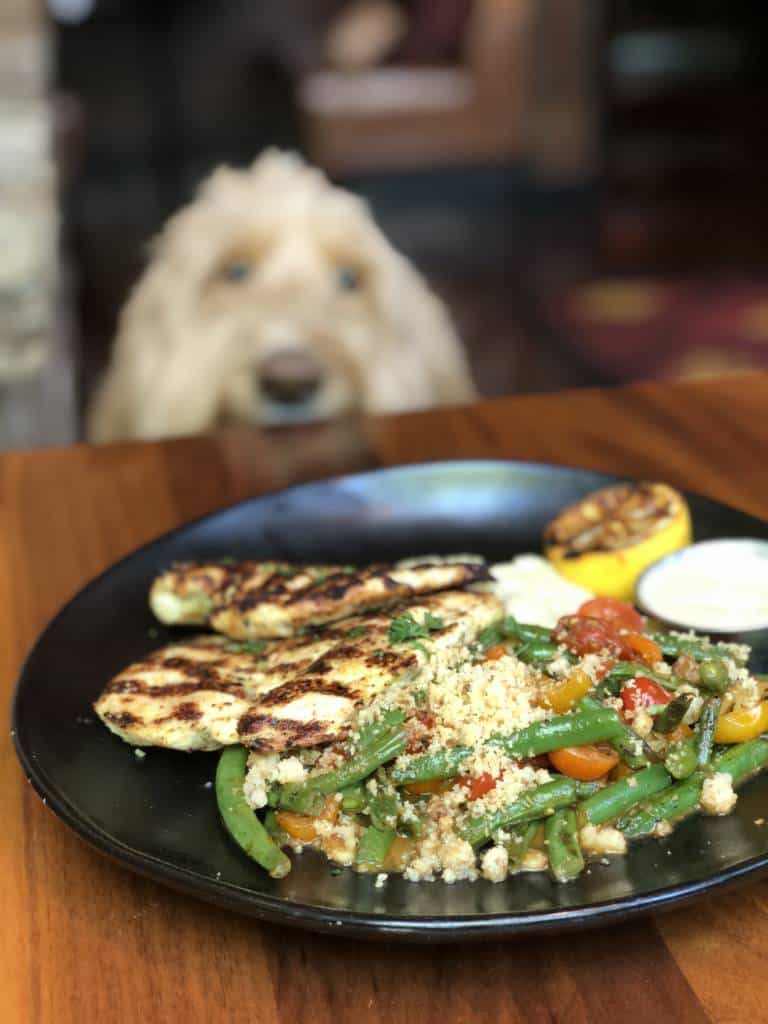 Are you curious about where the "Lazy Dog" name came from? It literally came from an encounter Chris had with a "lazy dog" lying by a toasty fireplace in a lodge following one of  Chris' long mornings on the slopes. Chris told his friends that, "he wished everyone could enjoy life as much as that 'lazy dog' by the fire." Me too, Chris. Me too.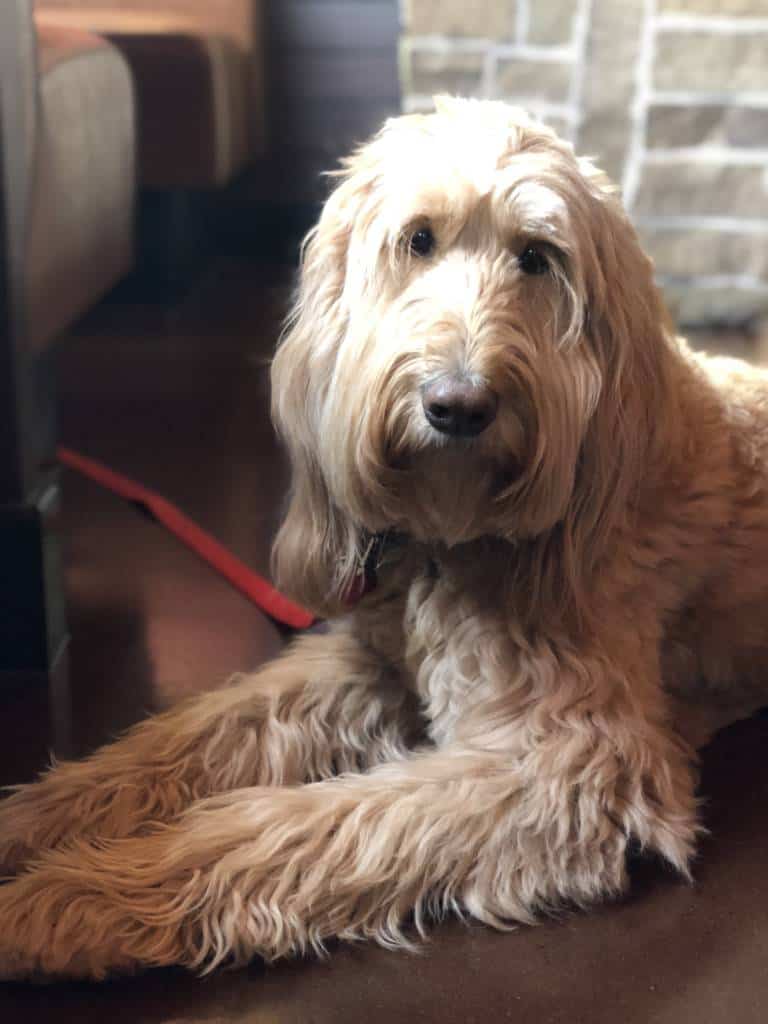 And if you're wondering, YES, they have a dog friendly patio. AND a dog menu.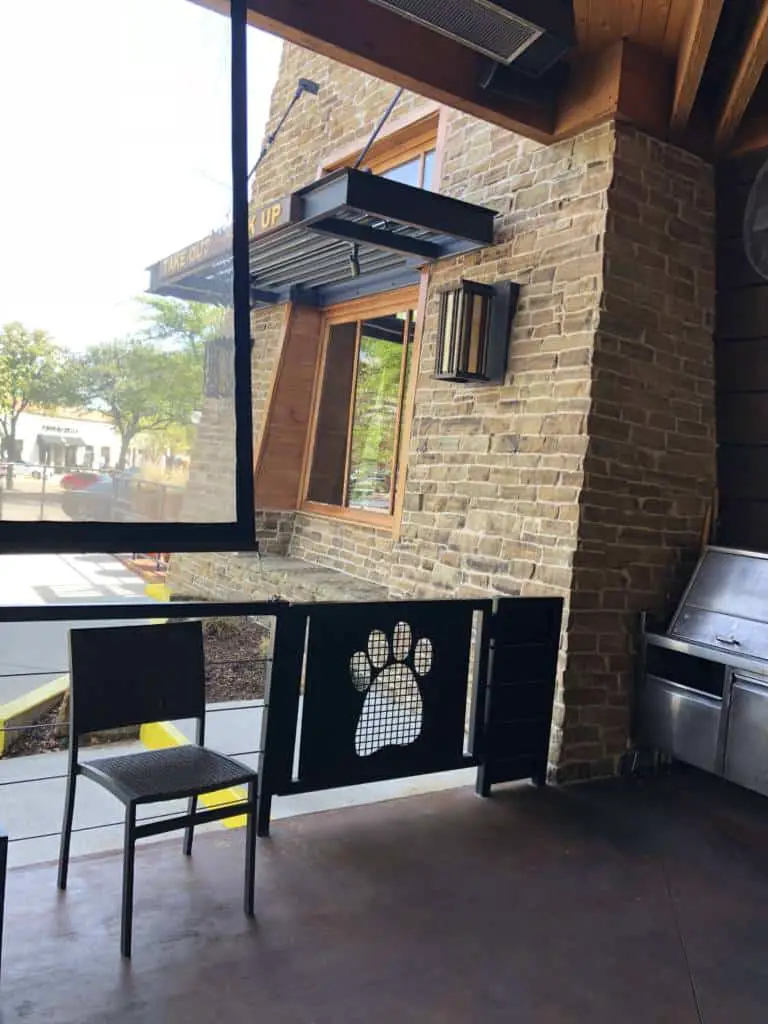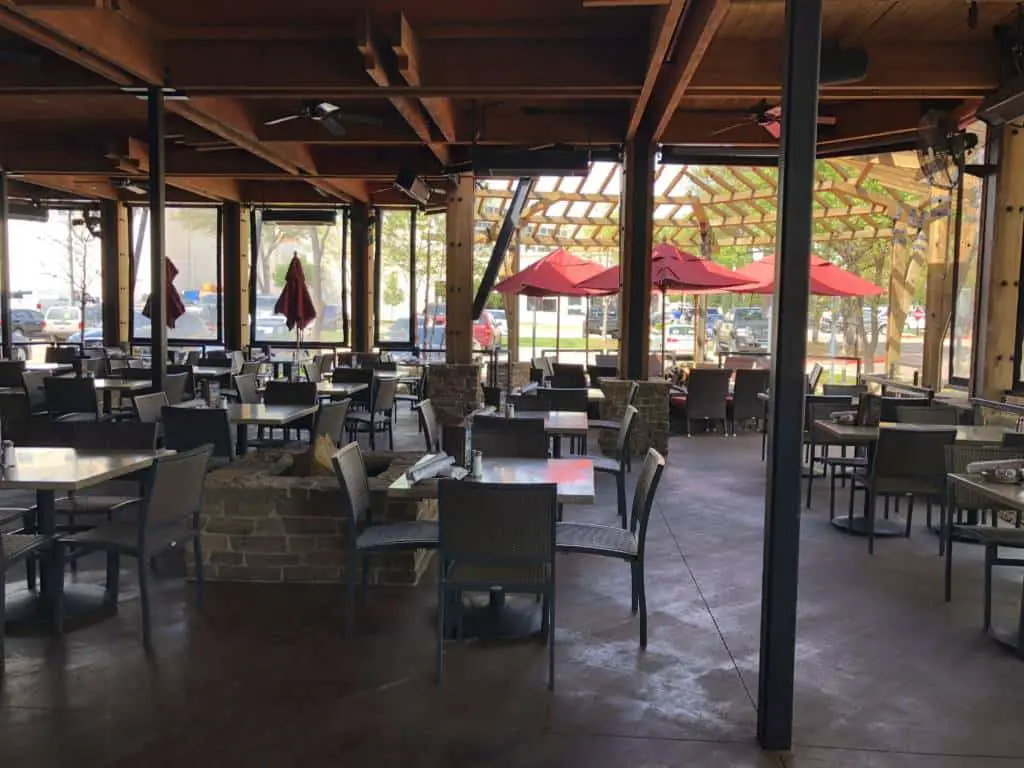 Step into any of Lazy Dog's restaurants (in California, Colorado, Nevada and Texas) and you'll see how Chris has brilliantly recreated the essence of Jackson Hole with the perfect balance of warmth, comfort, positive vibes, and mountain hospitality. His servers and bartenders will treat you like family because, like Chris, they actually care about you and your experience, and they want to do everything possible to make you happy!
So ENOUGH about how you can channel your flannel right here in cowtown, what about the food?
Ah-mazing.
Take a look.
And let's talk about the drinks for a sec, shall we? Hand-crafted cocktails featuring seasonal fruits and small batch bourbons and other fun spirits.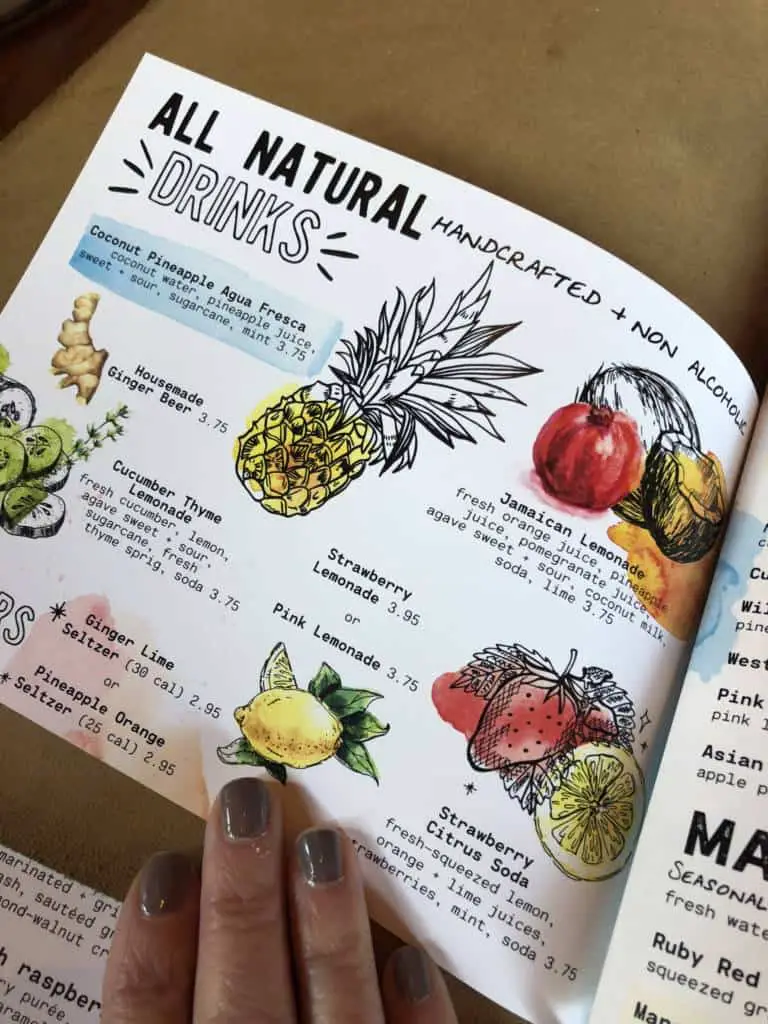 I don't even like bourbon and I was completely enjoying the honey-thyme old fashioned made with Buffalo Trace. Maybe it was the fire pit (it was cold that day), maybe it was the mountain magic, I don't know but I could have skipped adulting for the rest of the afternoon.
Can we discuss dessert? Because I always like to discuss dessert. Lazy Dog has a butter cake that's really to die for, but I'm going to tell you first to order the lemon cake. Just get past the "gluten-sensitive" thing if you are a lover of gluten like me, and trust me on this one. It. Is. DELICIOUS.
Lazy Dog Restaurants are perfect for all ages and offers something for everyone — and obviously a lot of things for me, lol. In fact, they even have a menu for DOGS at ALL their north Texas locations as of May 8th! So bring the fur-family along and order up something drooly-worthy for them too. (Mind the "patio rules" to keep it safe for everyone.)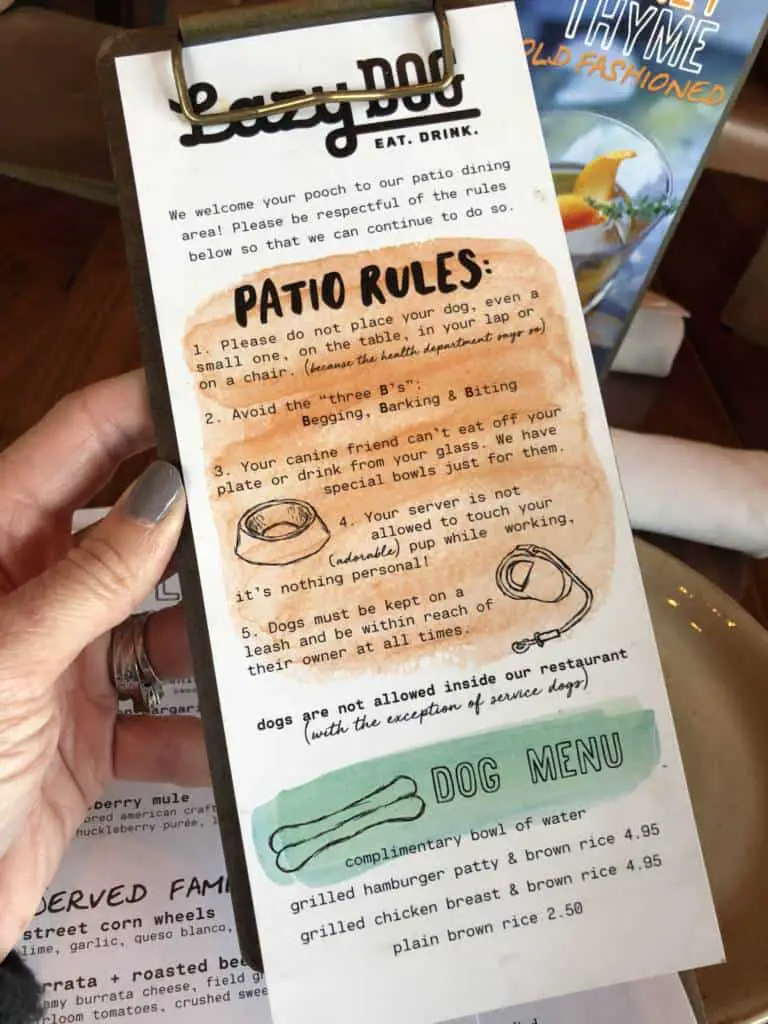 (As of May 8th, the Plano location also features the same dog menu! YAY!!!)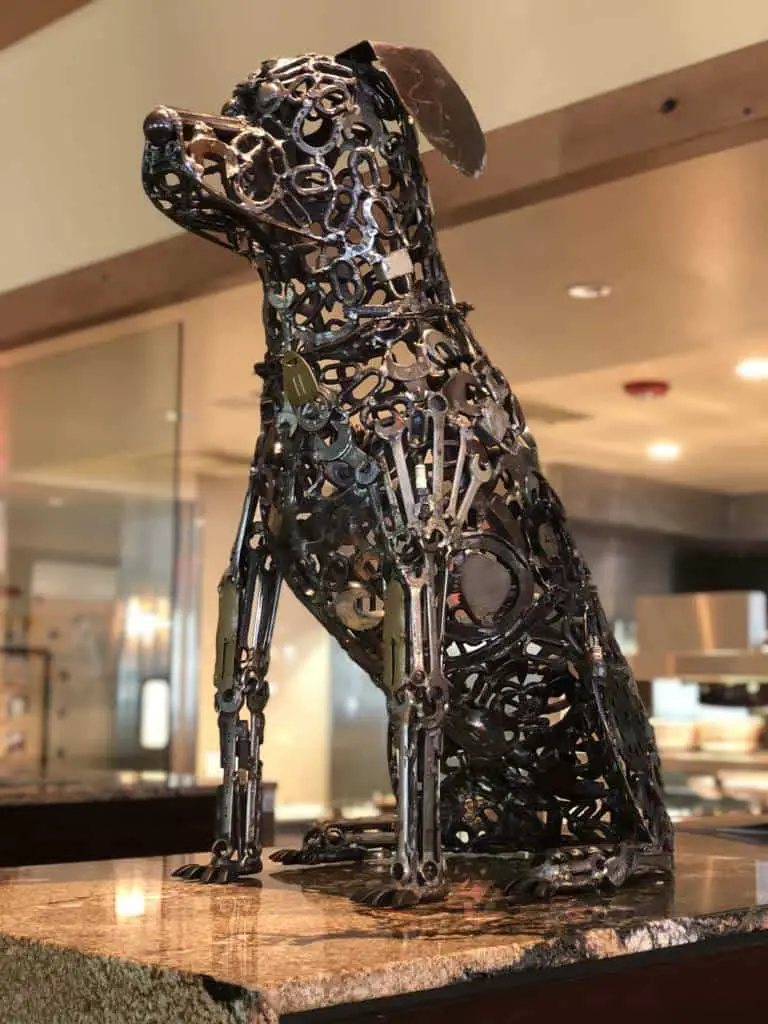 Oh yeah, I can't forget to also tell you that Lazy Dog has TWO kids menus: one for 8 and under, one for 12 and under, with a build-your-own-sundae option. So not just dog-friendly, but lazy kid friendly too. 😉
Check out where me and my pups will be dining at one of the three DFW Lazy Dog locations (Plano, Addison and Euless – Glade Parks). You won't be disappointed!
Follow Lazy Dog on Facebook:
Thanks Lazy Dog for the media lunch! It was soooooo delicious! I can't wait to eat my way through the menu again!