This post is sponsored by Jackson Morgan. All opinions are my own.
Thank goodness for Instagram. That's how I found my current favorite adult beverage: Jackson Morgan Southern Cream. We go way back a year now, and it's been a great relationship so far. Jackson Morgan has helped me out with a drunken monkey banana pudding for pot lucks,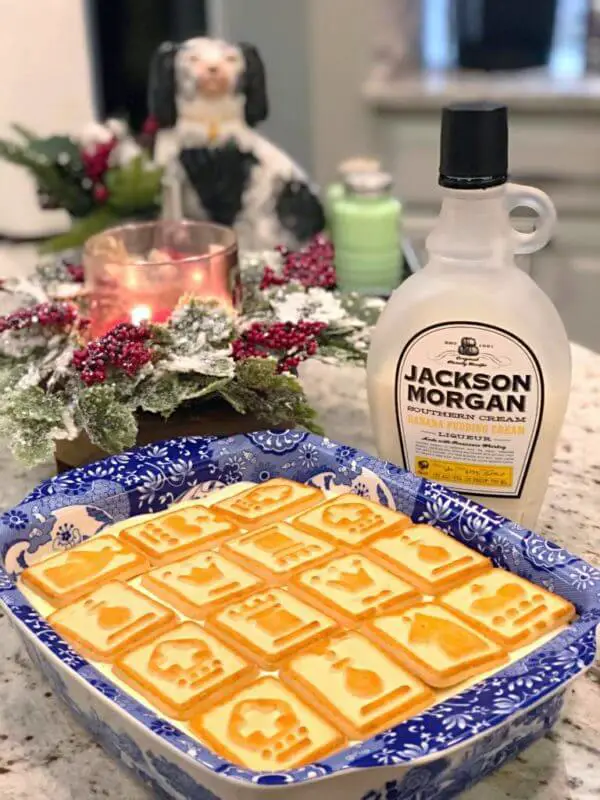 warmed me up during the winter months with adult hot chocolate, and even carried me through the heat of summer with a peppermint mocha milkshake. We get along great. 🙂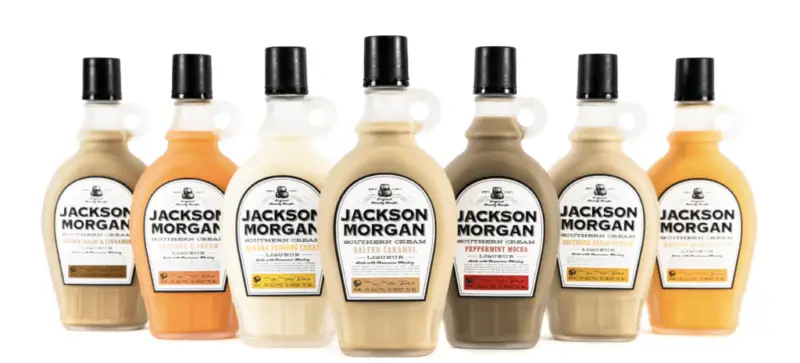 There are seven delicious flavors of JM: brown sugar cinnamon, southern bread pudding, salted caramel, peaches and cream, whipped orange cream, peppermint mocha, and banana pudding cream. They're great to work into recipes to kick them up a notch, sip them on their own, or blend them into delicious cocktails. They even have gorgeous recipe cards to make you a master mixologist!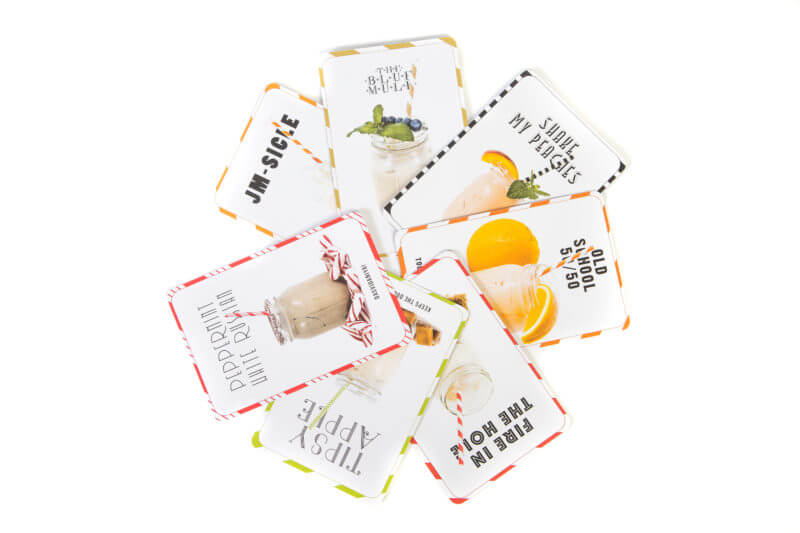 Jackson Morgan is also one of my favorite things to gift this time of year. The bottles are cute already, but when you add a ribbon around the neck, they just scream Southern charm.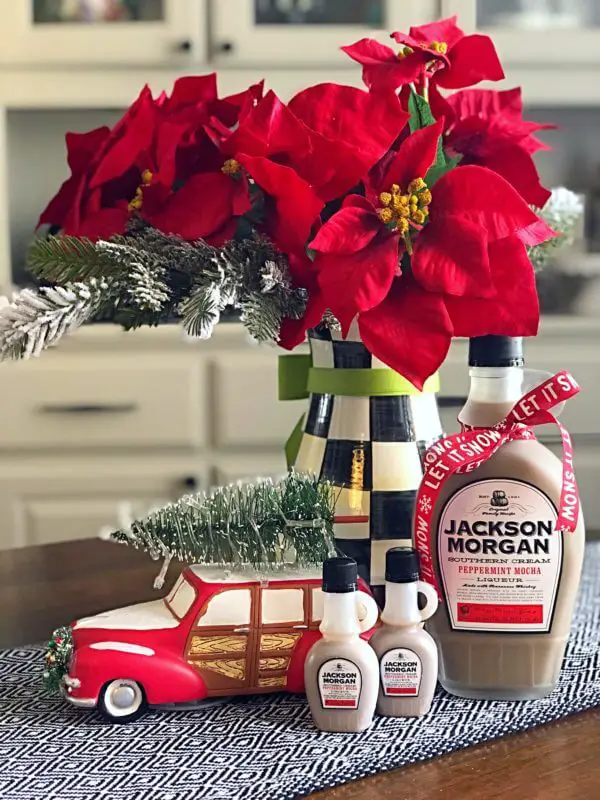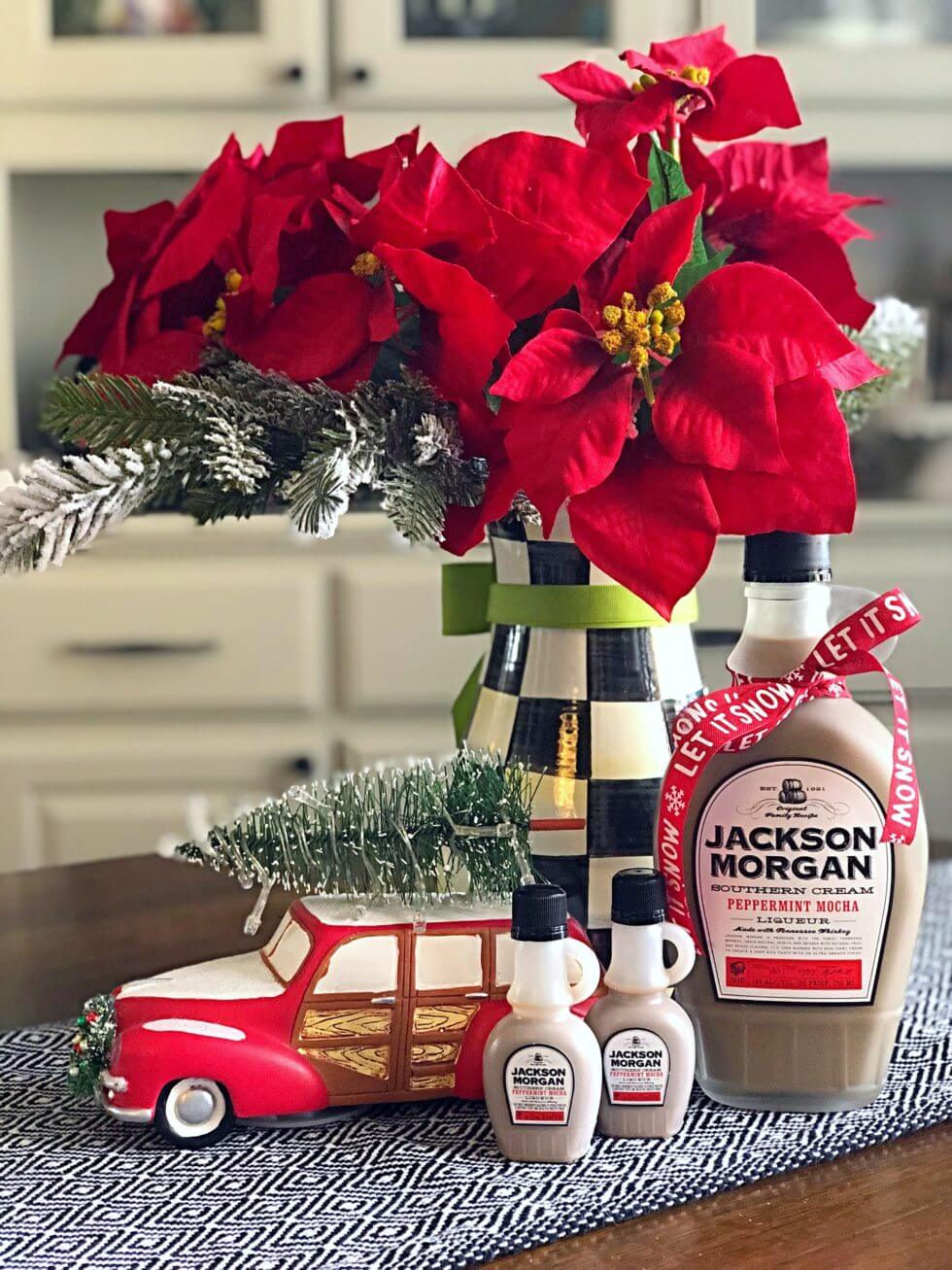 For the LSU – Alabama game, I took a couple of the minis and made a little surprise giftie for Tiger neighbors.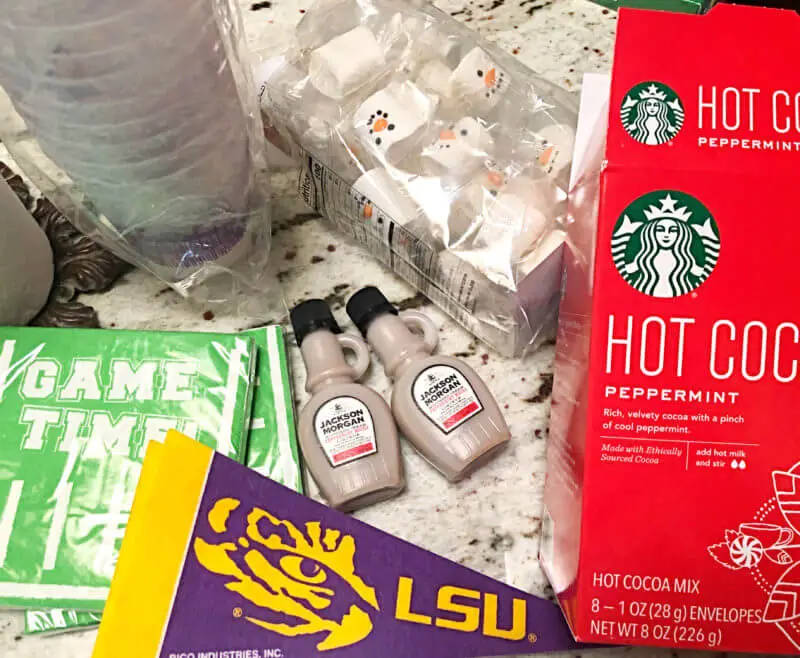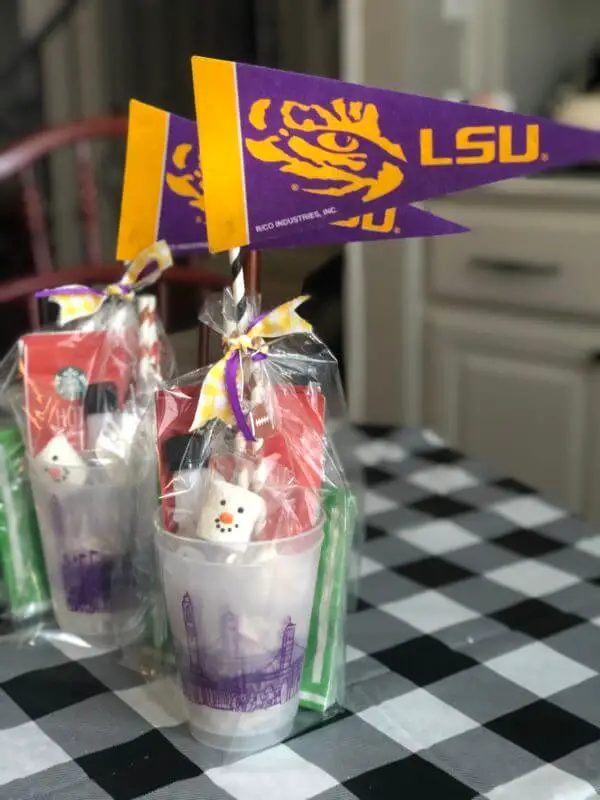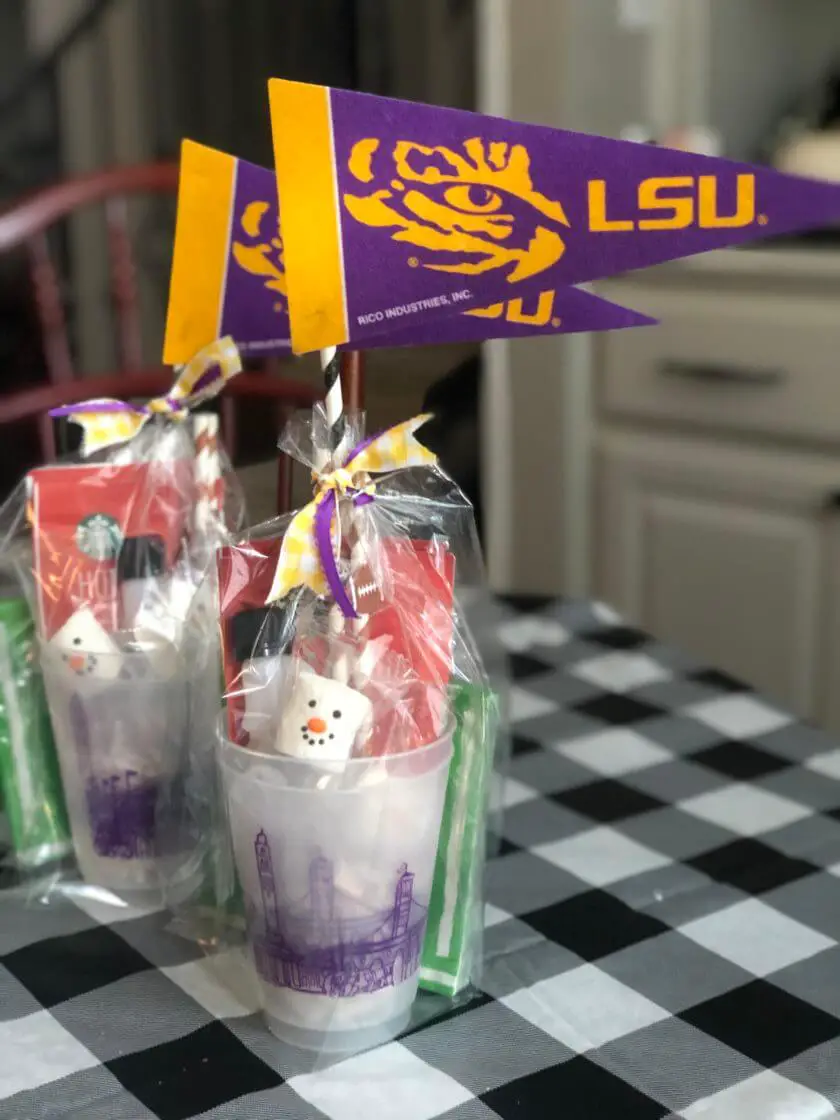 It's not just a great drink, Jackson Morgan has a fun story too starting with Alfred Wetherington, the great grandpa of the namesakes, Jackson and Morgan. Apparently Alfred had a still in Eastern North Carolina, but I guess he decided to go the straight and narrow, because he left the still life behind to become a preacher. I'd love to hear the full back story on that, but thank goodness the family has continued on in his "spirit" (see what I did there). The CFO has the last name Wetherington, so I'm guessing that's a straight line dependent of Alfred himself.
Next time you're in the liquor store, look for my friend Jackson Morgan and bring him home with you. If you can't find it locally, you can use the JM store locator or order it online. Their swag is pretty cute too!
We're gifting a red roadie mug, a set of recipe cards, and a SPEC's gift certificate for one lucky MommyUpgrade reader! Enter below:
[rafflepress id="17″]
Want to see the other great Blessings Week giveaways? Go HERE.