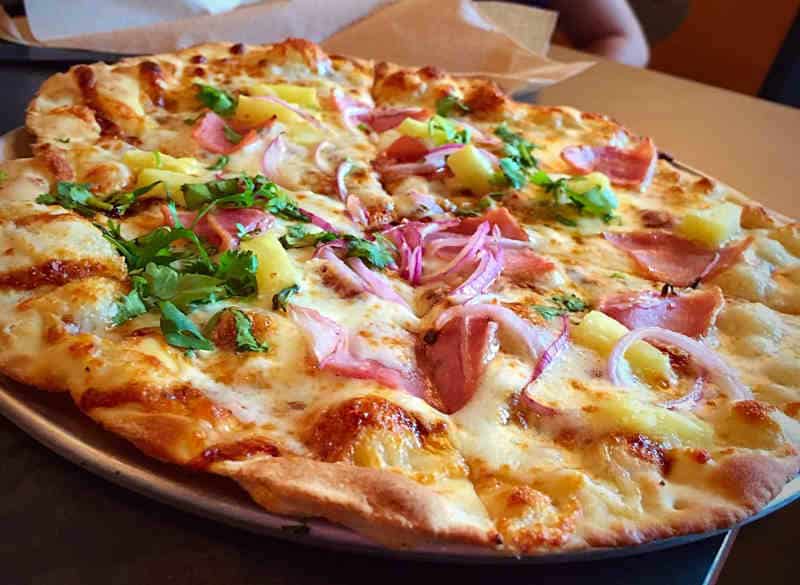 Could you be considered somewhat of a pizza snob? Do your friends and family hate going for pizza with you because you are too "pie"ous for their simple tastes?
Since I happen to be a "pie"teous pizza lover, I jumped at the media night opportunity to try Pie Five's new pizza of the month, Maui Wowie. Canadian bacon, pineapple, red onion, cilantro and bbq sauce. Yummmm-eeee.
It comes by its name Wowie honestly – it is delish! The hubs and I polished this one off – yes, the hubs actually showed up for a blogger event. I mean, there was pizza.
So here's the thing with Pie Five: it's like Subway but pizza. You pick your dough, sauce, toppings, and they push it through this super charged oven and it's done in less than 5 minutes. If you're not sure what to order, you can always go with something off their menu (my favorite is the Athenian on thin crust). You've got 4 dough options including gluten free and whole wheat, 7 sauce options (can I get a "heck yeah" for the Spicy Sriracha marinara?) and 27 fresh meat and veggie toppings to chose from, so even your most crusty pizza connoisseurs can create something they'll love. And by that, I mean your kids. The kids pie is available on a 6' thin crust with 1 topping of their choice. Because I'm pretty sure you will love it, you need to join the circle of crust so you can earn points for each pizza or salad (yep, they have awesome salads too) you purchase. All that pie adds up to freebies.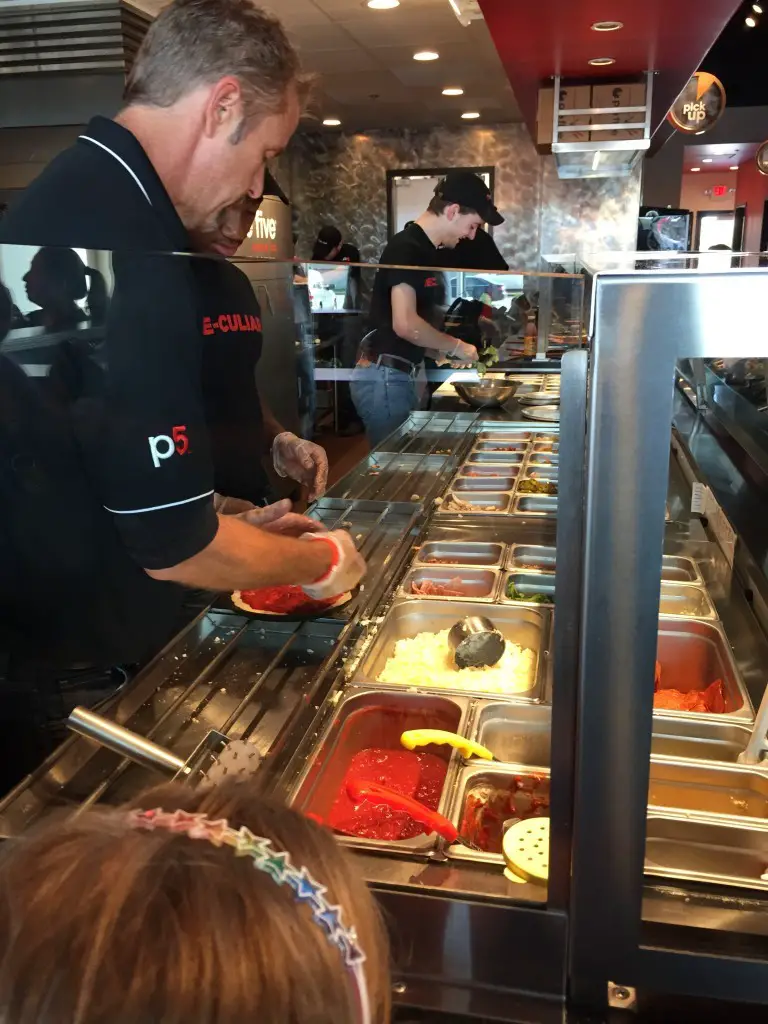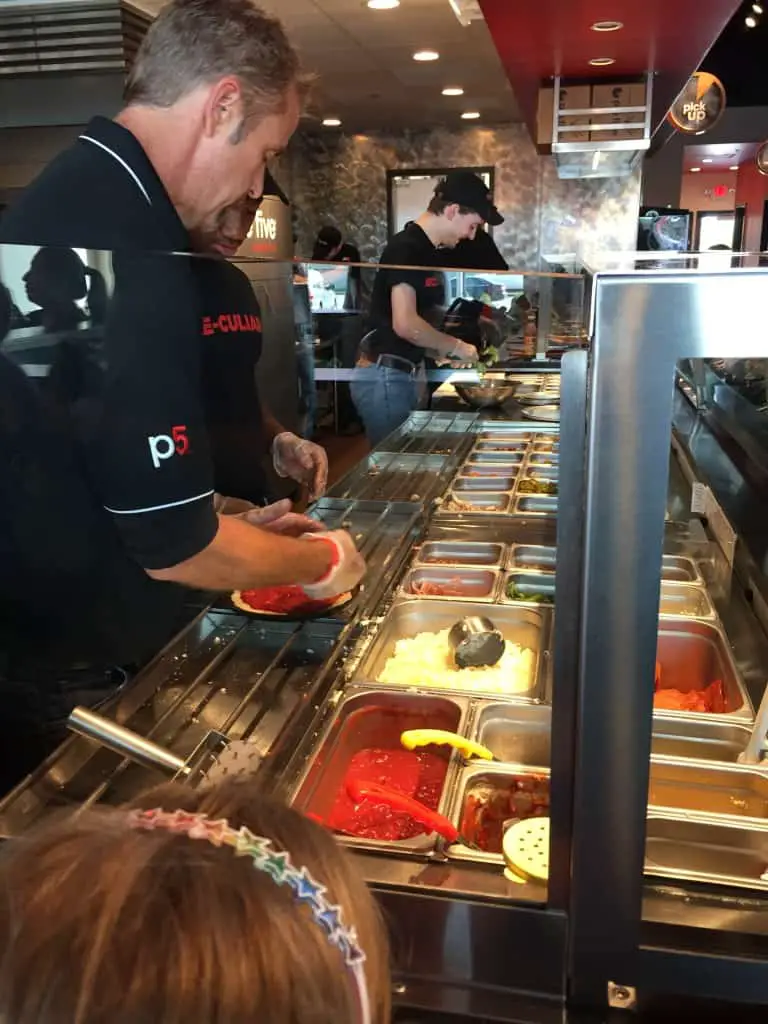 And did I mention they have dessert? Unbutton those pants and make room for a slice of cookie pie in either ultimate brownie, turtle brownie or chocolate chip.
Good thing for you, Pie Five Lewisville at 121 and Main Street is their 14th Dallas location and another new one is opening in Keller on June 26th — so now you have a place to go where everyone can keep the "piece." Find a location near you pie five locations.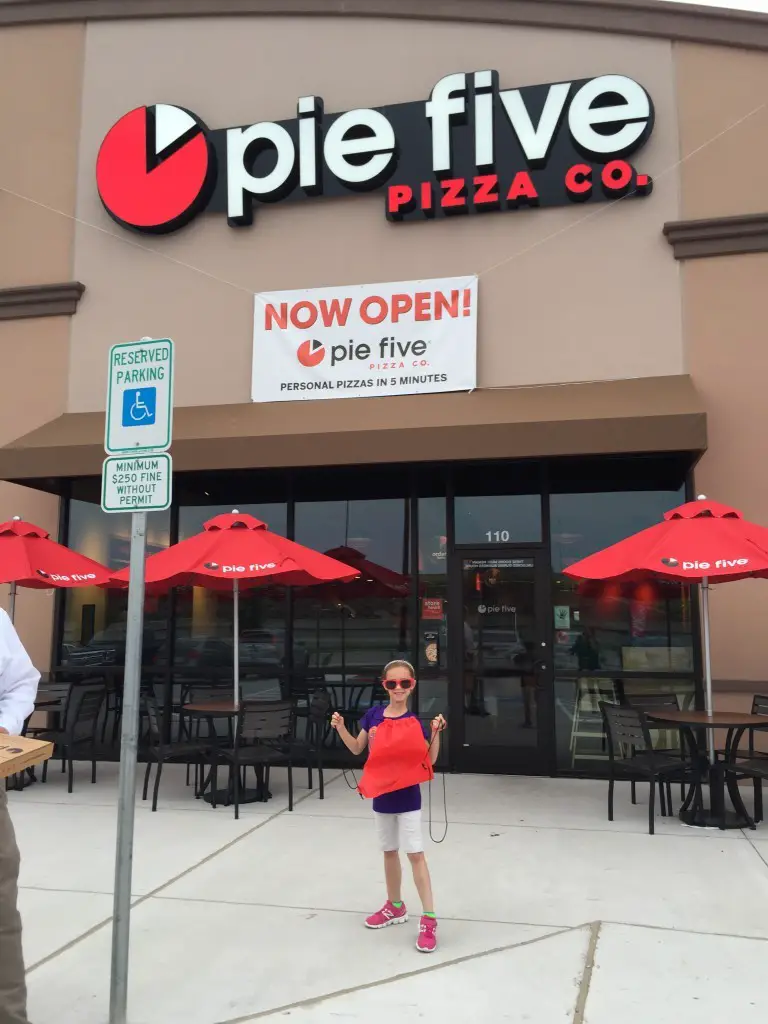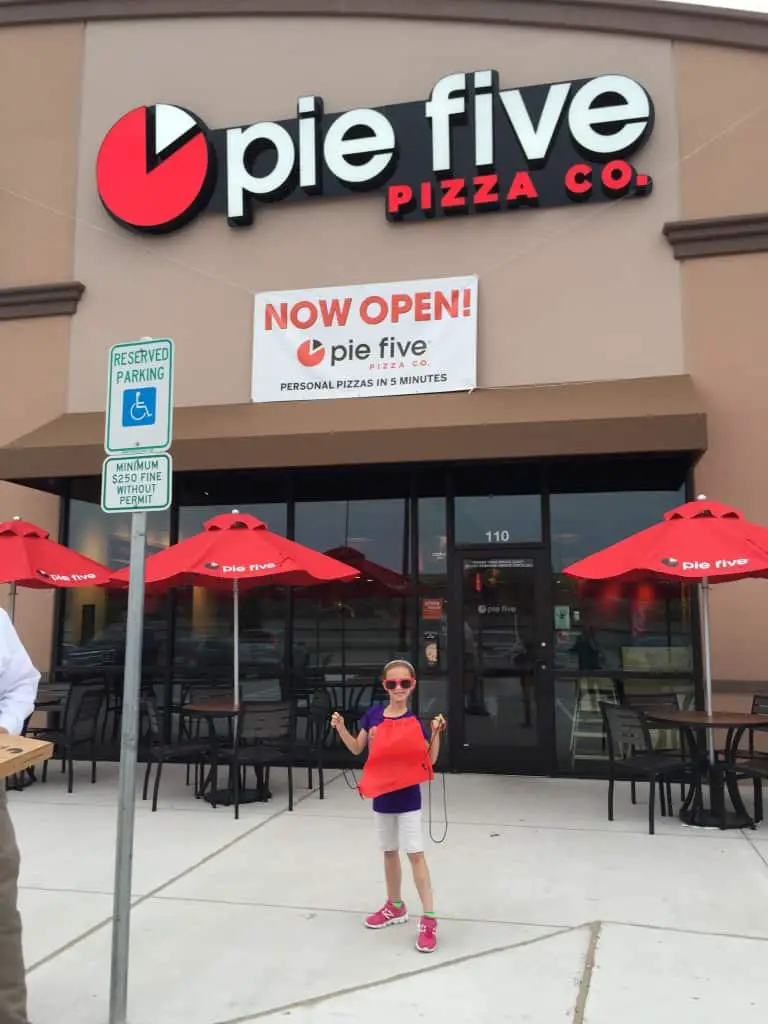 PS – (Nerd alert) Be sure to check out their no-touch bathroom!