The Mommy Upgrade went to the Cupcake's bestie's Hello Kitty 4th birthday party and mom Mary Beth outdid herself.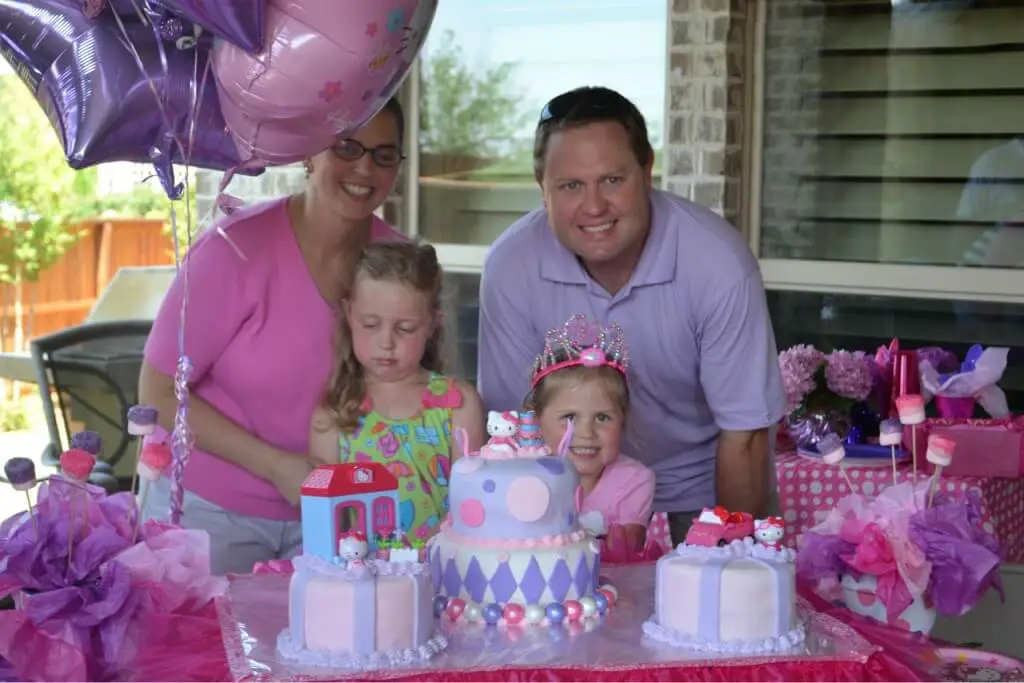 Hello Kitty Cakes – yes, she made them. They're fondant and strawberry cake inside.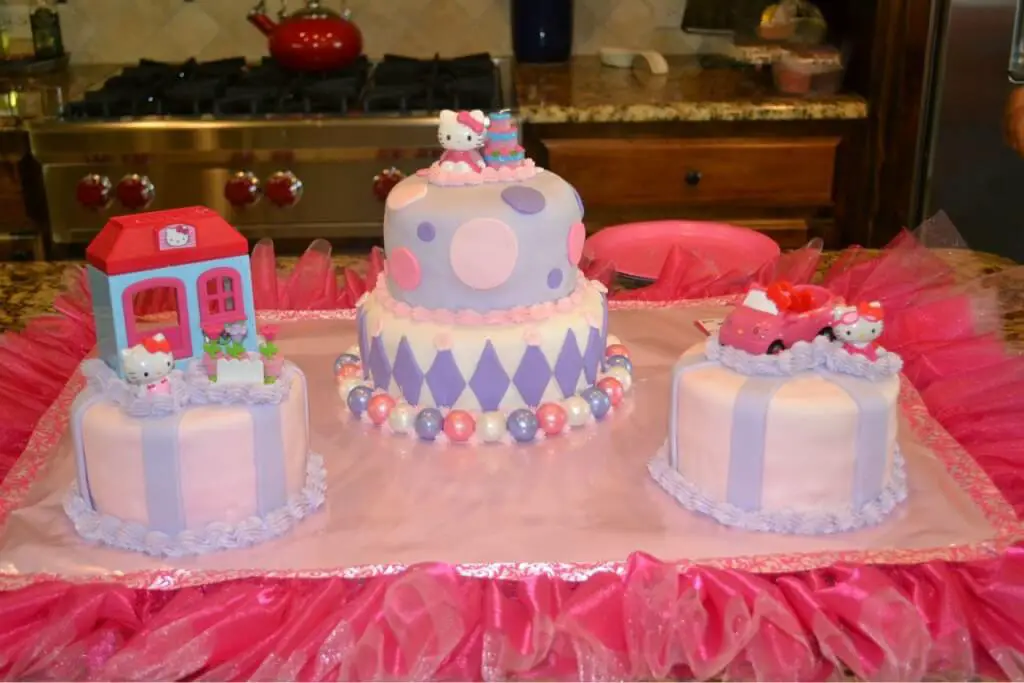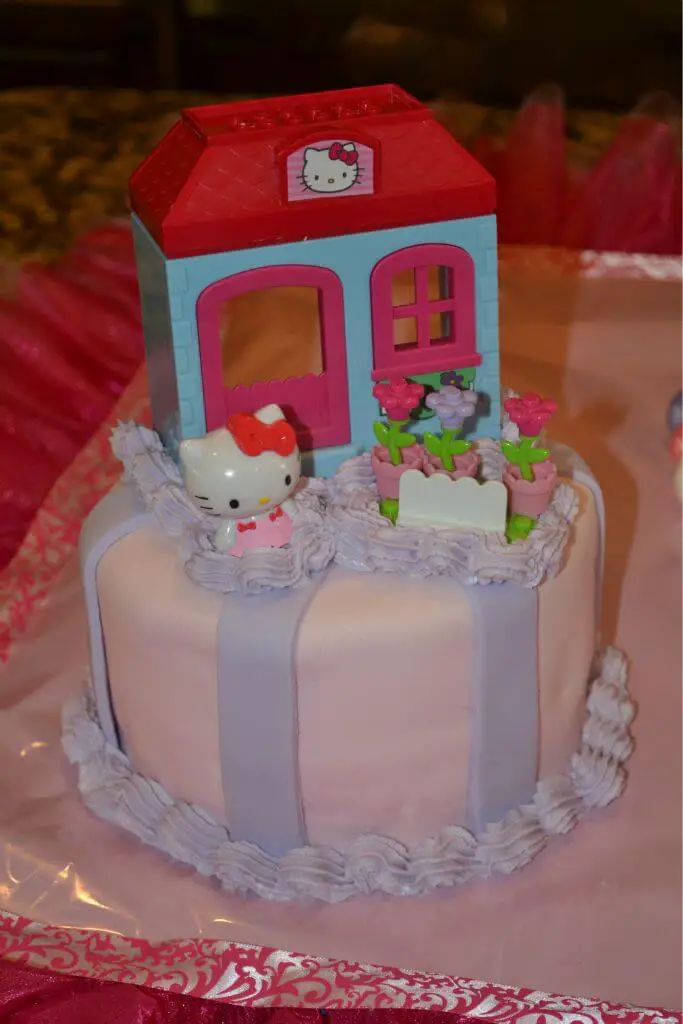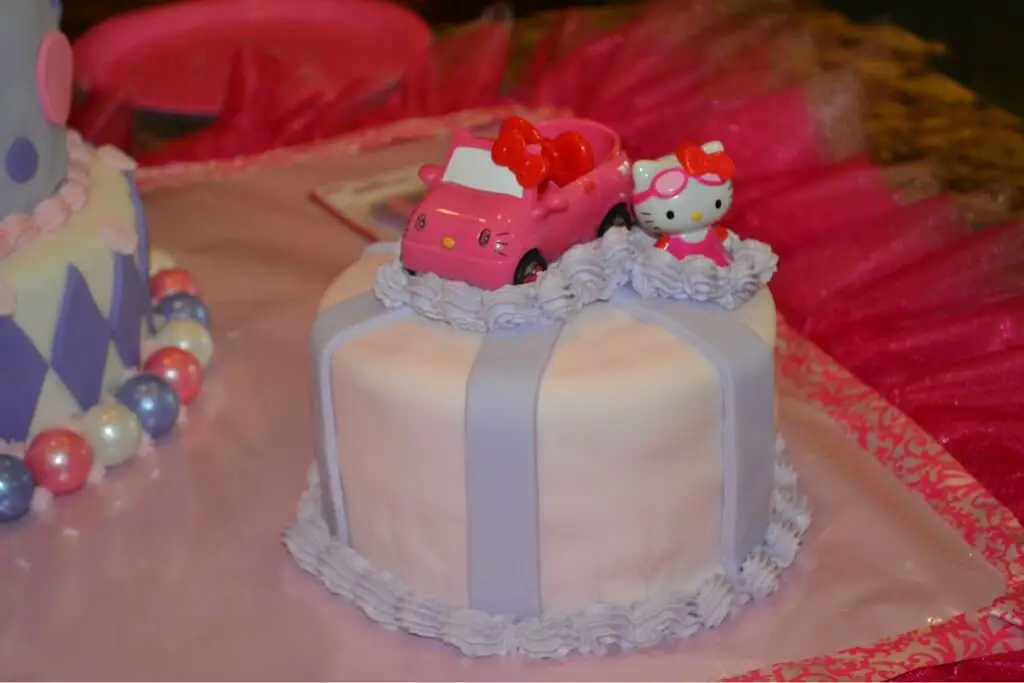 She even made the cake stand. Okay, for her wedding a long time ago, but still. I want one!
Take a look at these sweet matching cupcakes Mary Beth made.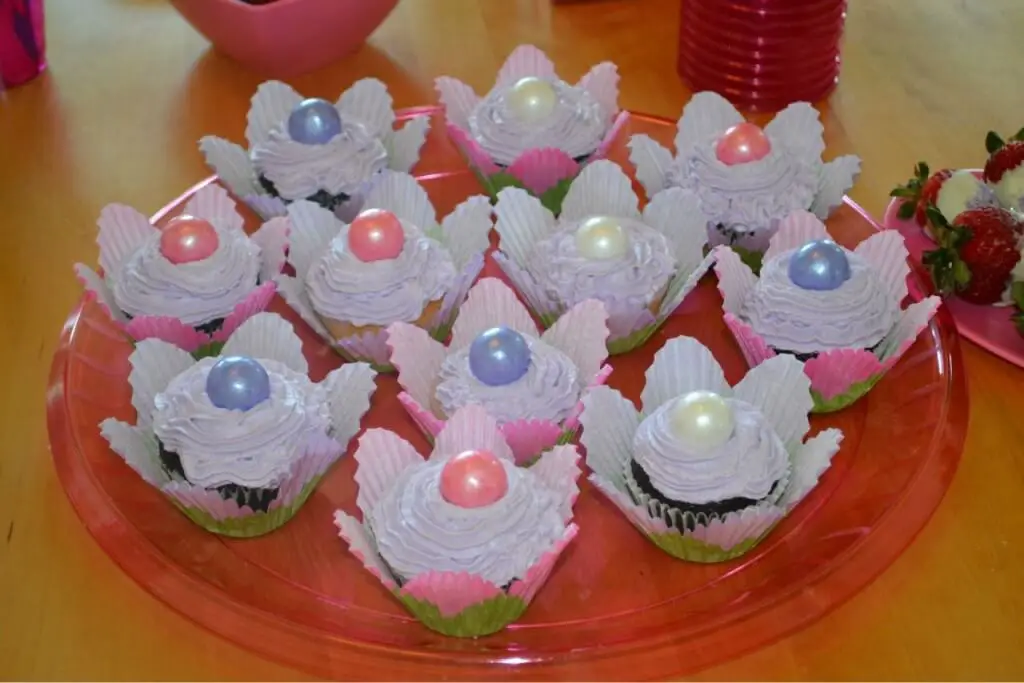 I didn't even get photos of the chocolate covered strawberries or the other amazing goodies she had ready.
I was really impressed with this awesome thing she did with the ice cream. I got so excited I forgot to take a picture of it. The day before the party, Mary Beth took a muffin pan and lined it with cupcake liners. Scooped ice cream into each muffin space and froze it. The day of the party, she just took it from the freezer, pulled the cupcake liner off and a she had a perfect scoop of ice cream for each of the kids. And the perfect Hello Kitty colored toppings for the ice cream — of course.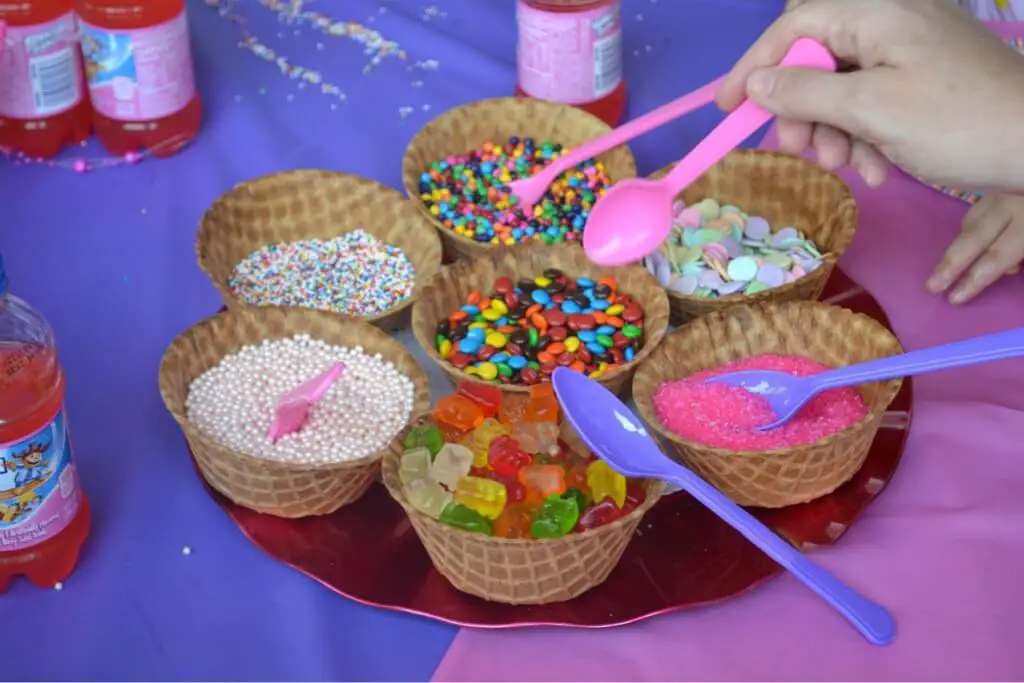 Hello Kitty Banner – again, she made it. Crafty little mom, isn't she?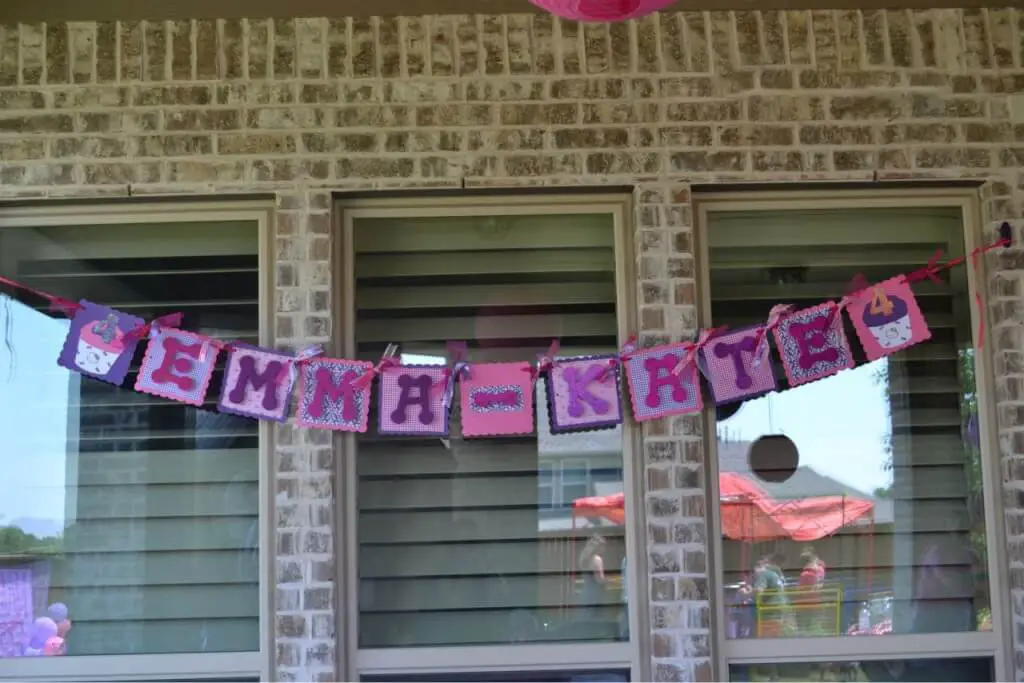 Hello Kitty Ribbon Topiaries – I have been dying to make one of these, I doubt I could make it quite as well as she did. The ribbons couldn't have been cuter. Mary Beth said she was making daily trips to Hobby Lobby with her coupons, lol. I guess so!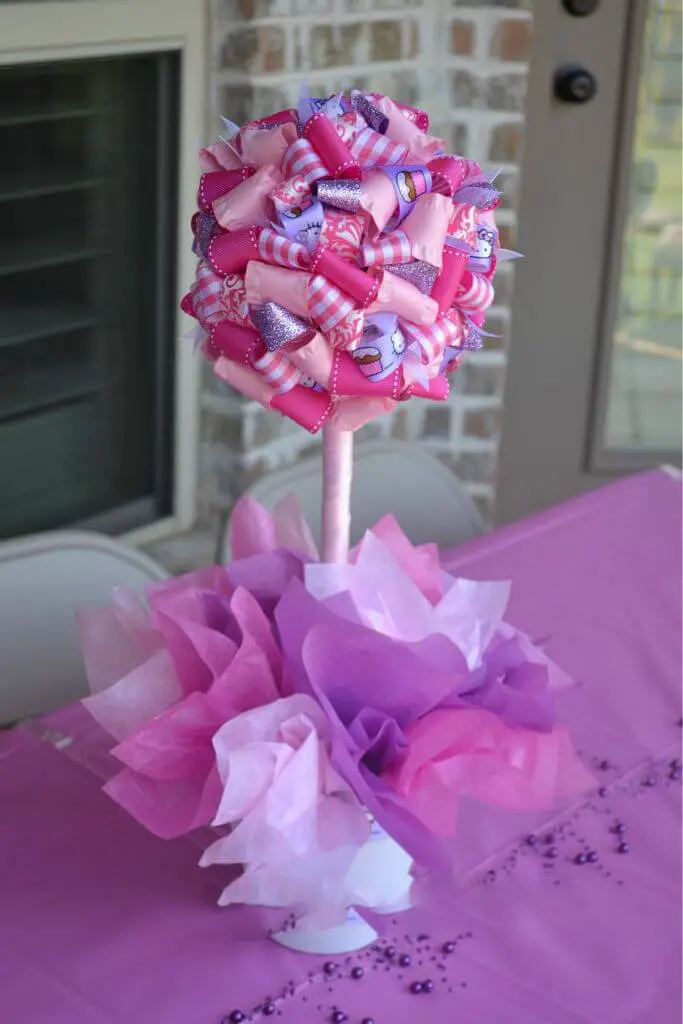 Hello Kitty photo spot – with all this fun going on, hard to get the girls to sit still for a photo but it sure looked picture perfect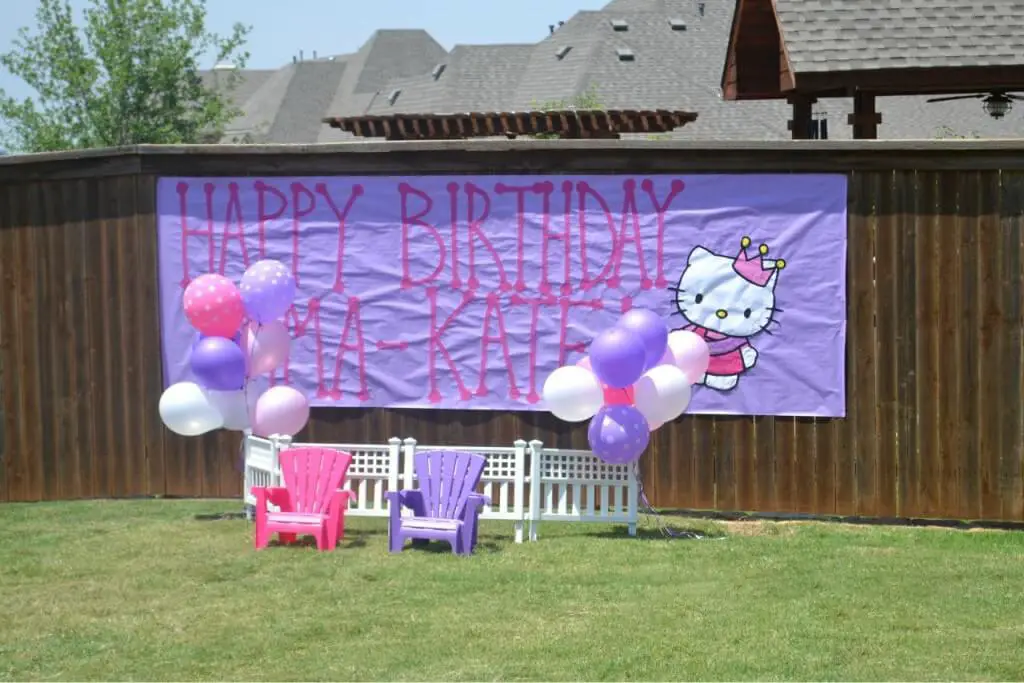 This Hello Kitty party was at their home and also included a petting zoo in the back yard. Hello sweet piggy…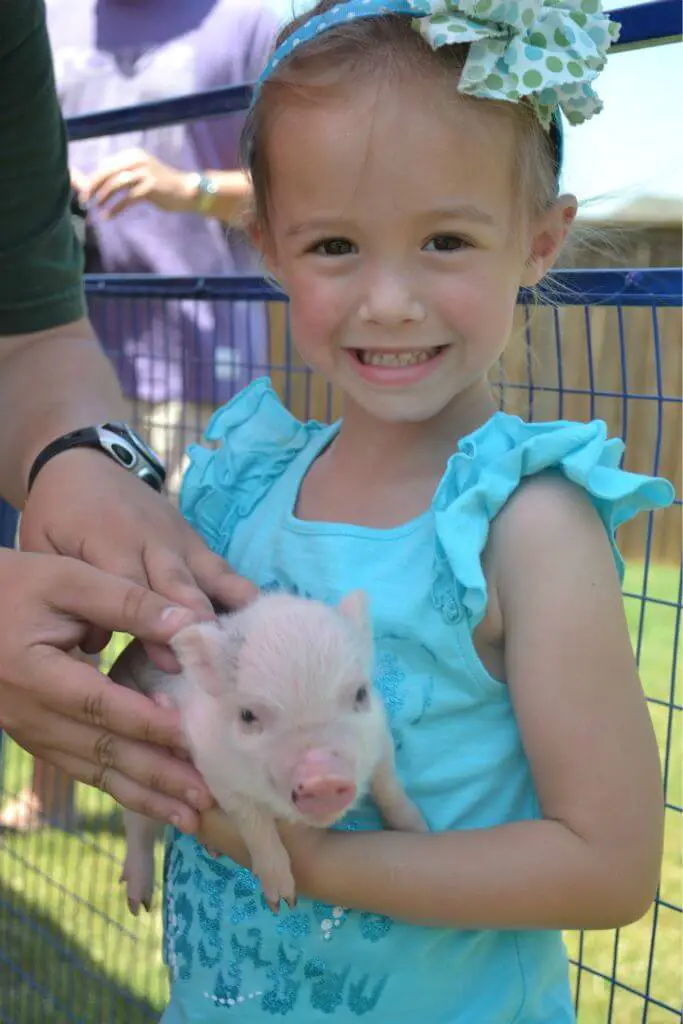 Please, can I have this one?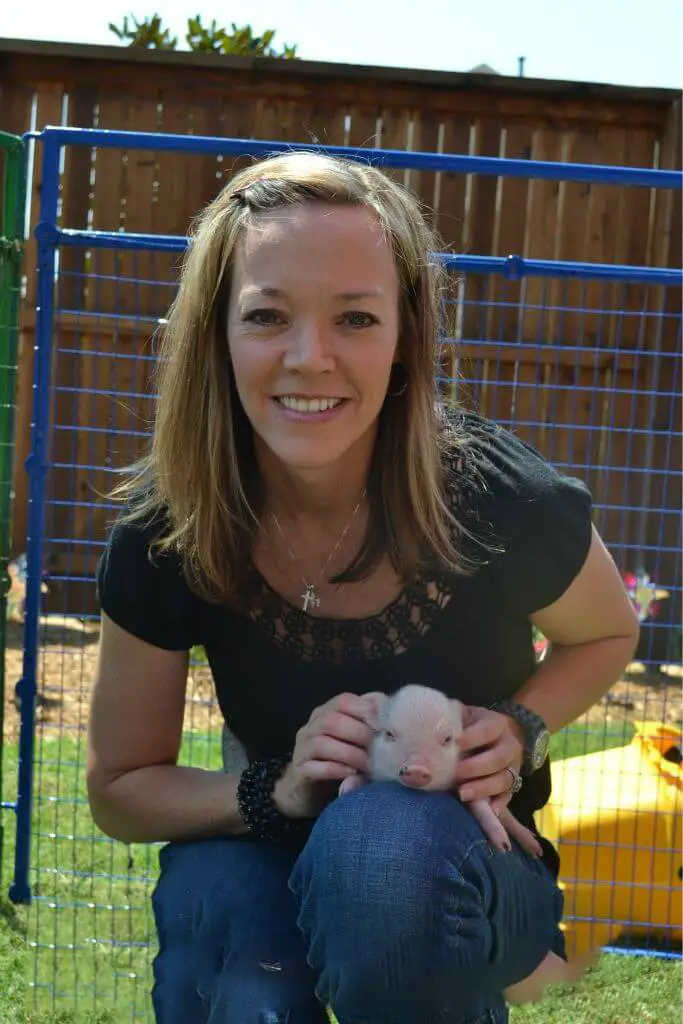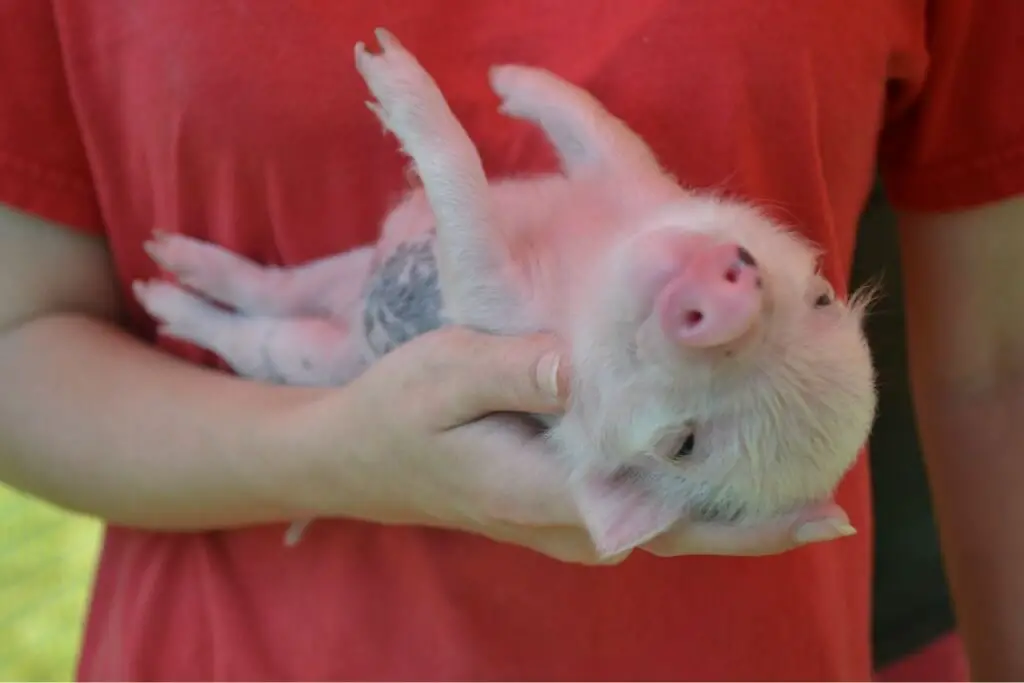 Nope, we didn't have any fun at all. 🙂