We have a lot of muggle love for all things Harry Potter in our house. The Cupcake and I have been known to decline phone calls while driving just so it wouldn't interrupt us when we are listening to our Harry Potter audio books. She's named her new soccer team the "Firebolts" and yes, we've got our Hermoine and Professor McGonagall costumes at the ready for any spontaneous Harry Potter themed event that may occur.
It should not surprise you then, that we put together a Harry Potter Christmas tree for her room this year. We started by buying a burgundy tree (can you guess whose house is her favorite?), some gold garland from Dollar Tree and a few ornaments from At Home:
A couple of owls – Hedwig and Pigwidgeon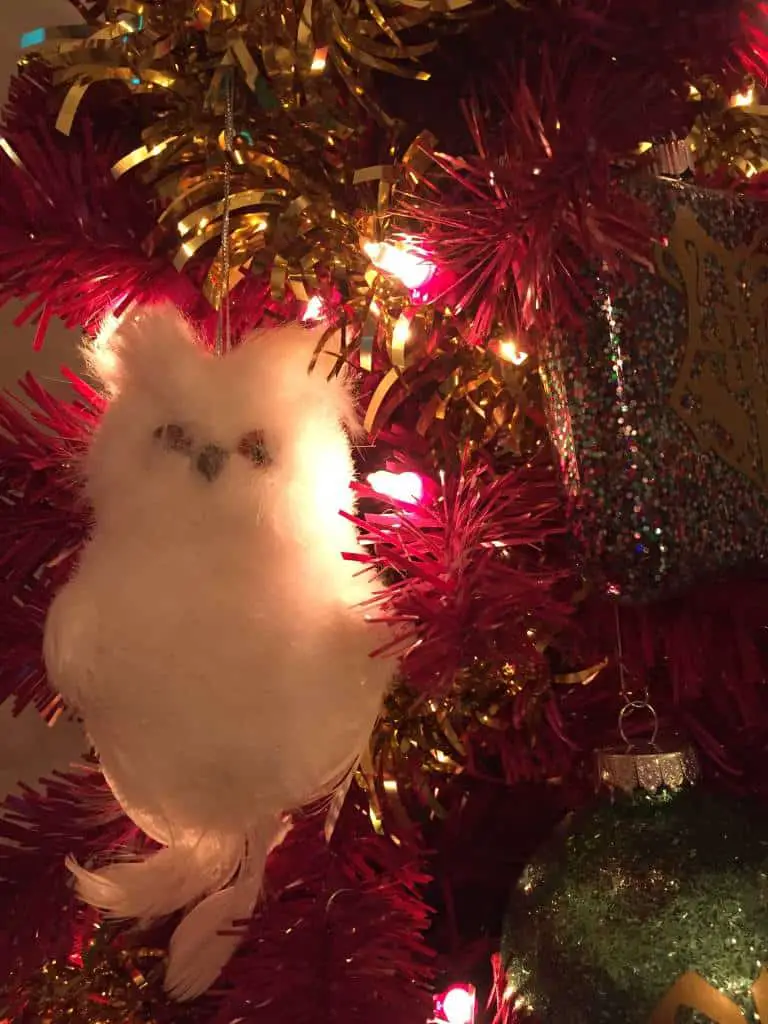 We thought maybe Scabbers should have a second chance too.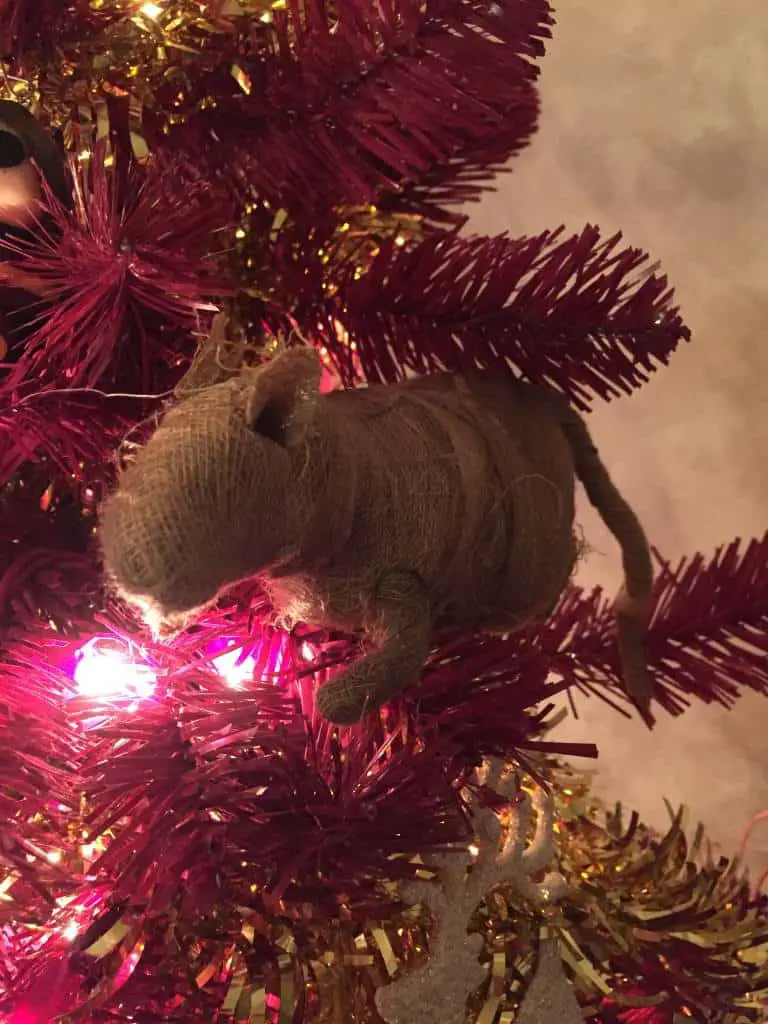 Couldn't forget Fawkes even though he blends in a little to the tree.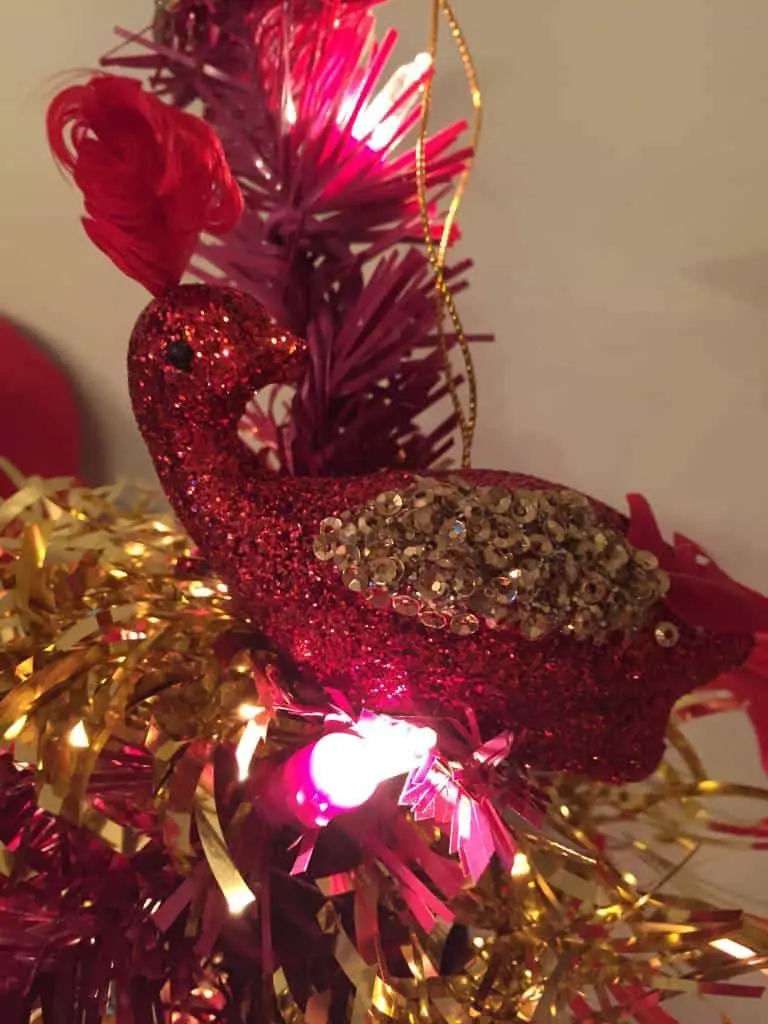 A golden snitch made from a gold ball with some carefully cut gold glitter wings affixed to the sides.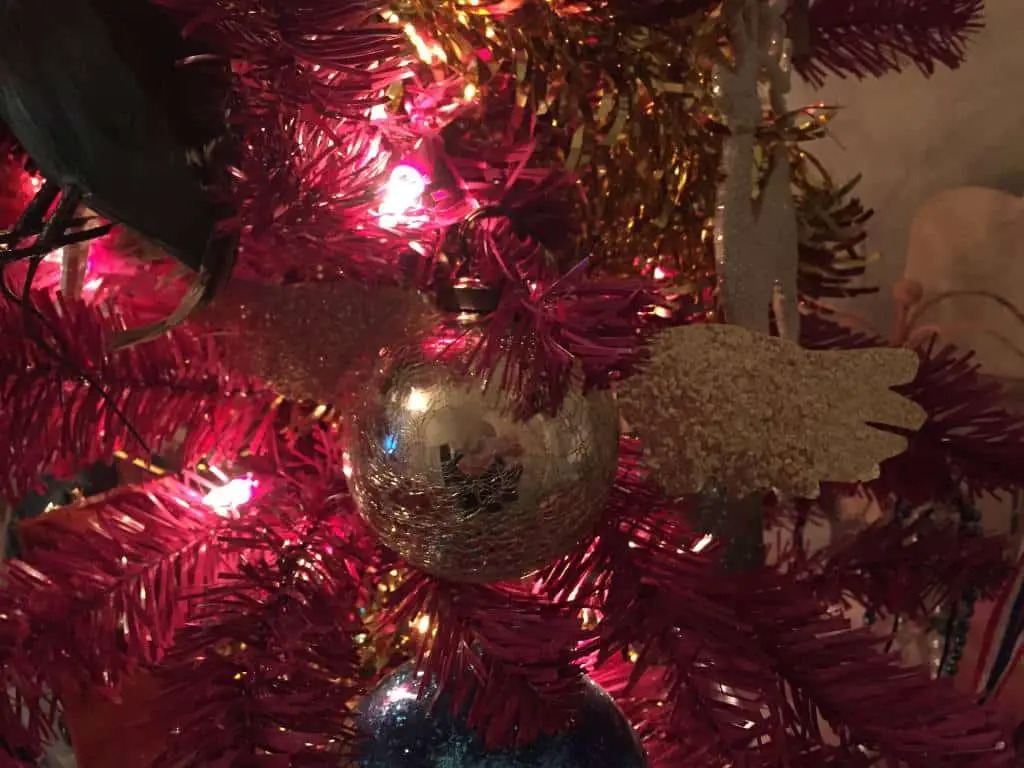 Definitely could NOT forget Harry's Patronus.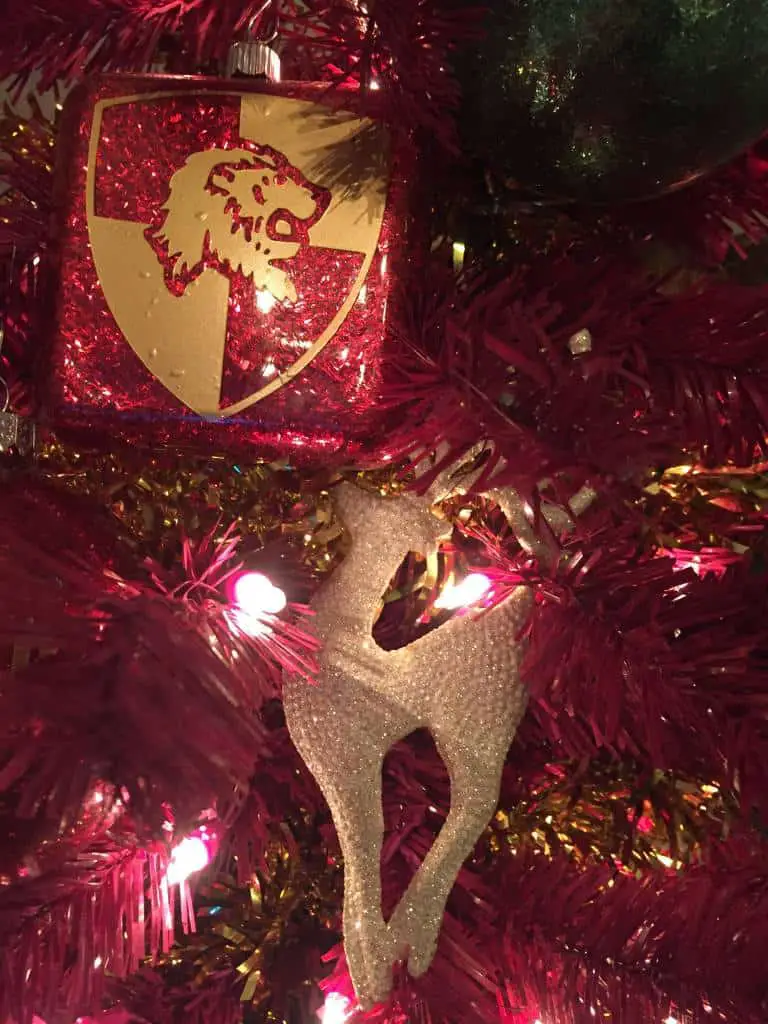 This Harry Potter Hallmark Keepsake Ornament 2015 Harry Potter Platform 9 3/4
" target="_blank" rel="nofollow">Hallmark ornament was the perfect add. It even plays audio from the Sorcerer's Stone when Harry learned how to cross the platform at 9 and 3/4!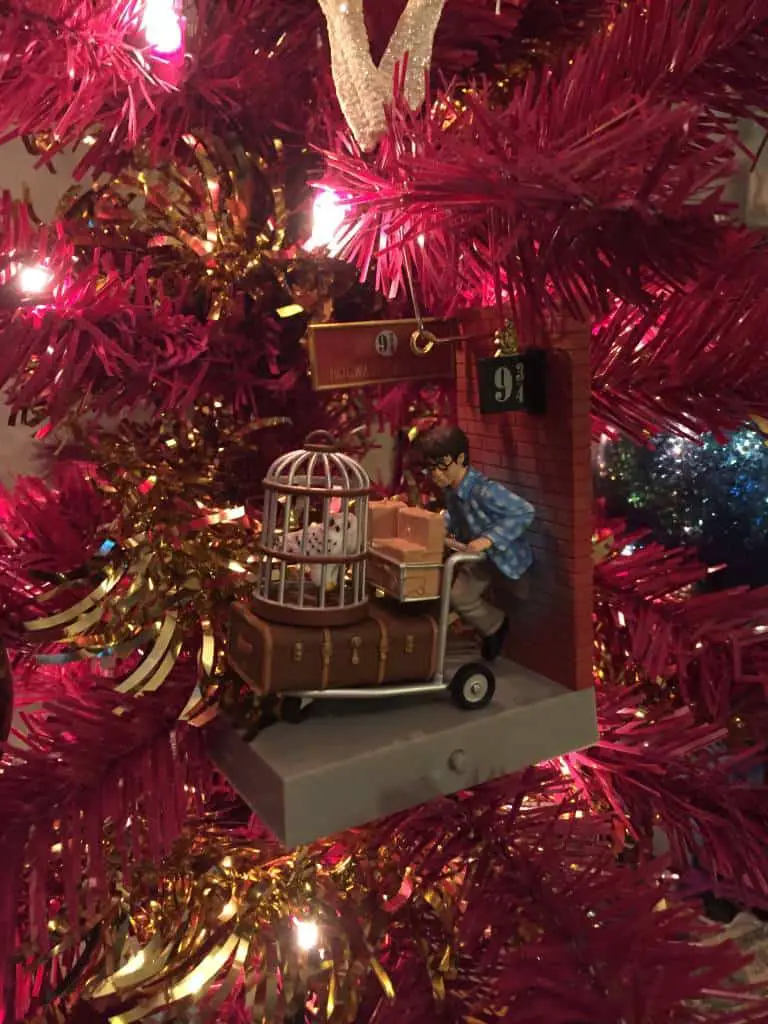 And then… well…. I had to get a little creative and make some ornaments to represent the houses.
I started with clear ornaments and filled them with glitter. (Here's how to make your own glitter ornaments and another tutorial here.) Then I downloaded the Harry P font from DaFont, and cut out vinyl letters with my Silhouette Cameo — Starter Bundle
" target="_blank" rel="nofollow">Silhouette Cameo to apply to the ornaments.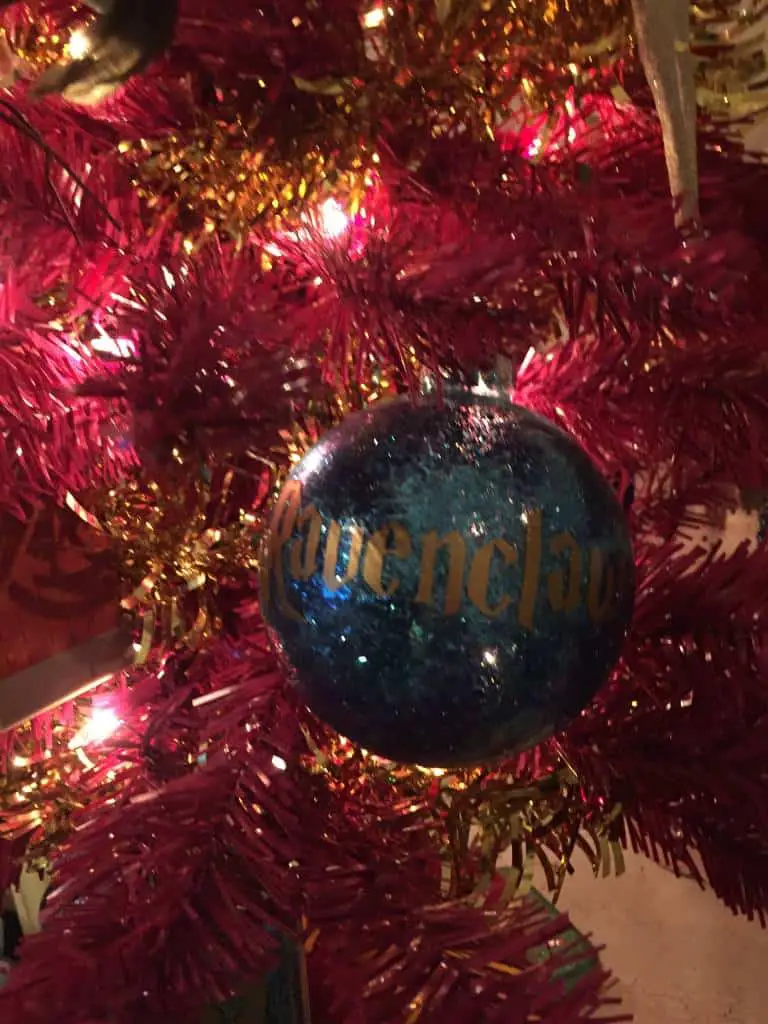 She would have chosen to leave Slythern off but…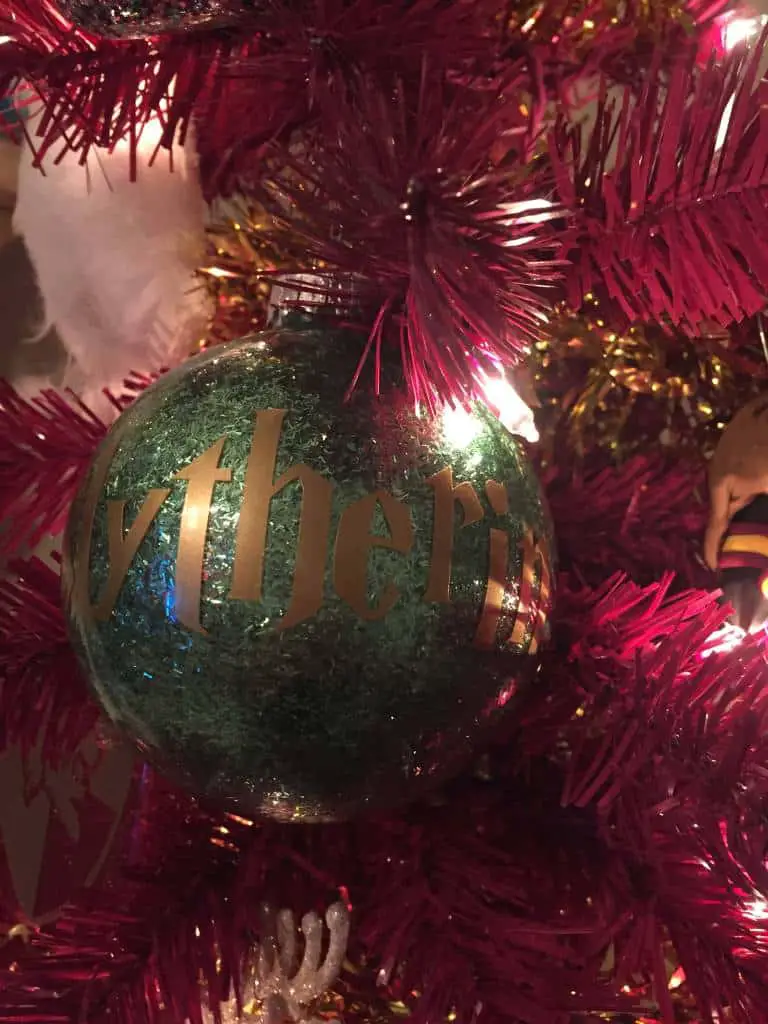 And because I couldn't help myself, I went on to make ornaments with their house crest on them as well. The multi-color is for the Hogwarts shield.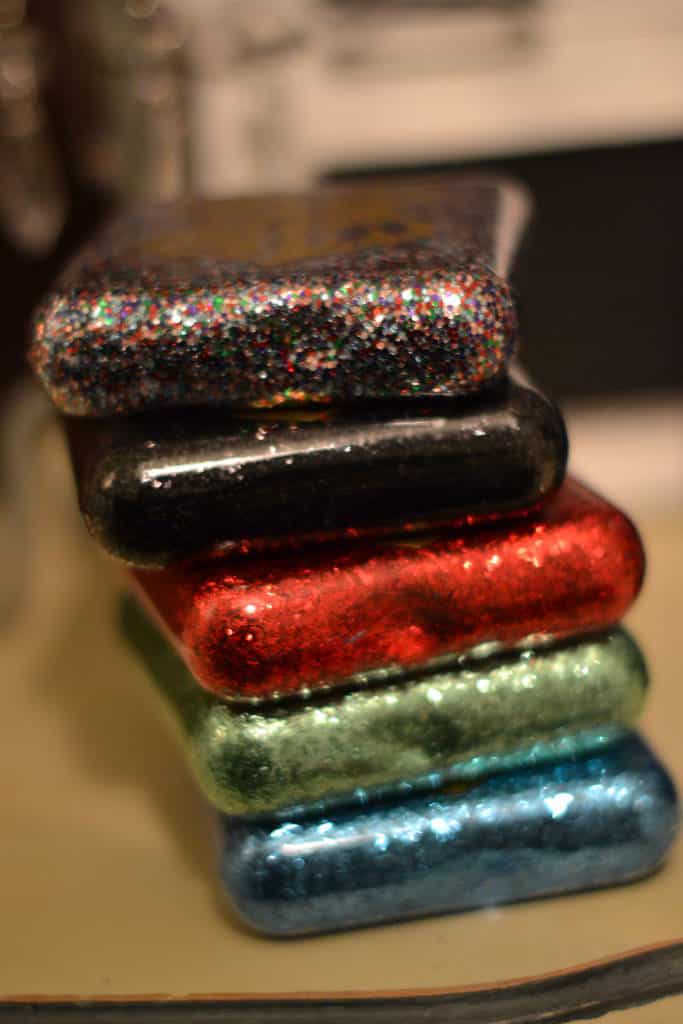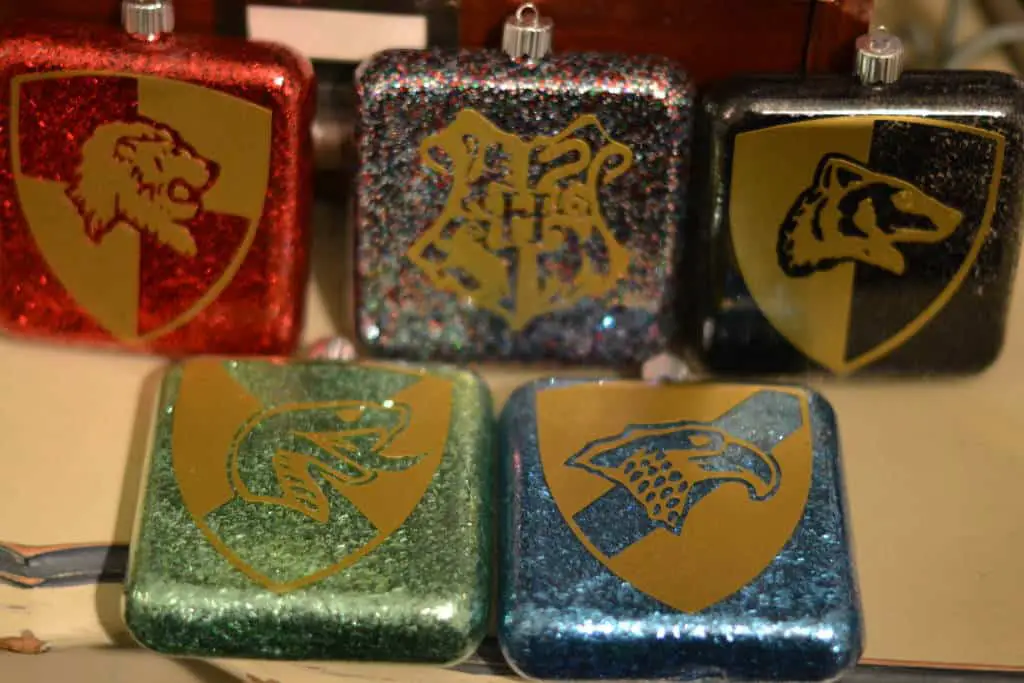 Here's the final tree. <3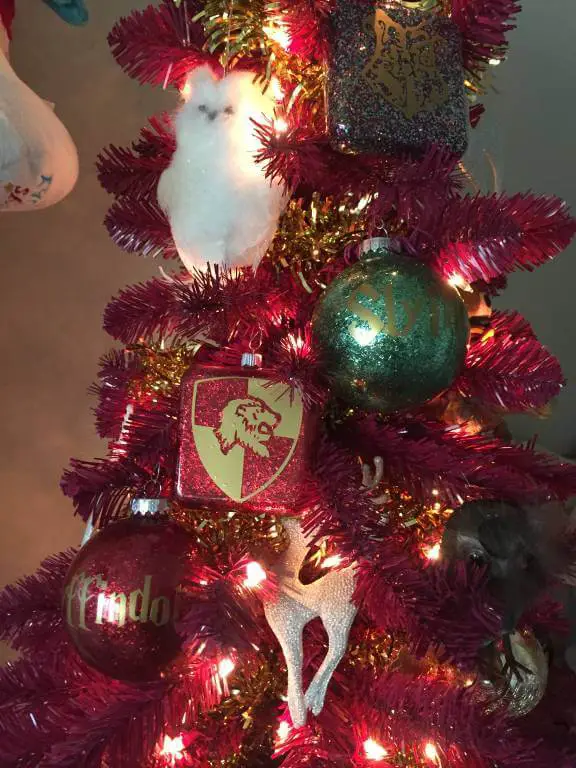 Don't forget Harry's glasses! And a Gryffindor scarf as the tree skirt. She added her own version of the Sorcerer's stone next to a Hogwarts wand.