It's Girl Scout season and that means your SWAPS game needs to be on point. For those of you not of the green sash family, SWAPS are:  Special Whatchamacallits Affectionately Pinned Somewhere. And they are a Girl Scout favorite. I love them because they encourage the girls to talk with girls they don't know, to discuss a trade. So, great SWAPS can potentially lead to great 8 year old conversations!
Last year, we went all out with puggie pom-pom SWAPS, but this year, time was a factor and we had to scale back.
I know you'll be shocked that our love for minions was the answer to SWAPS on fleek, and on time.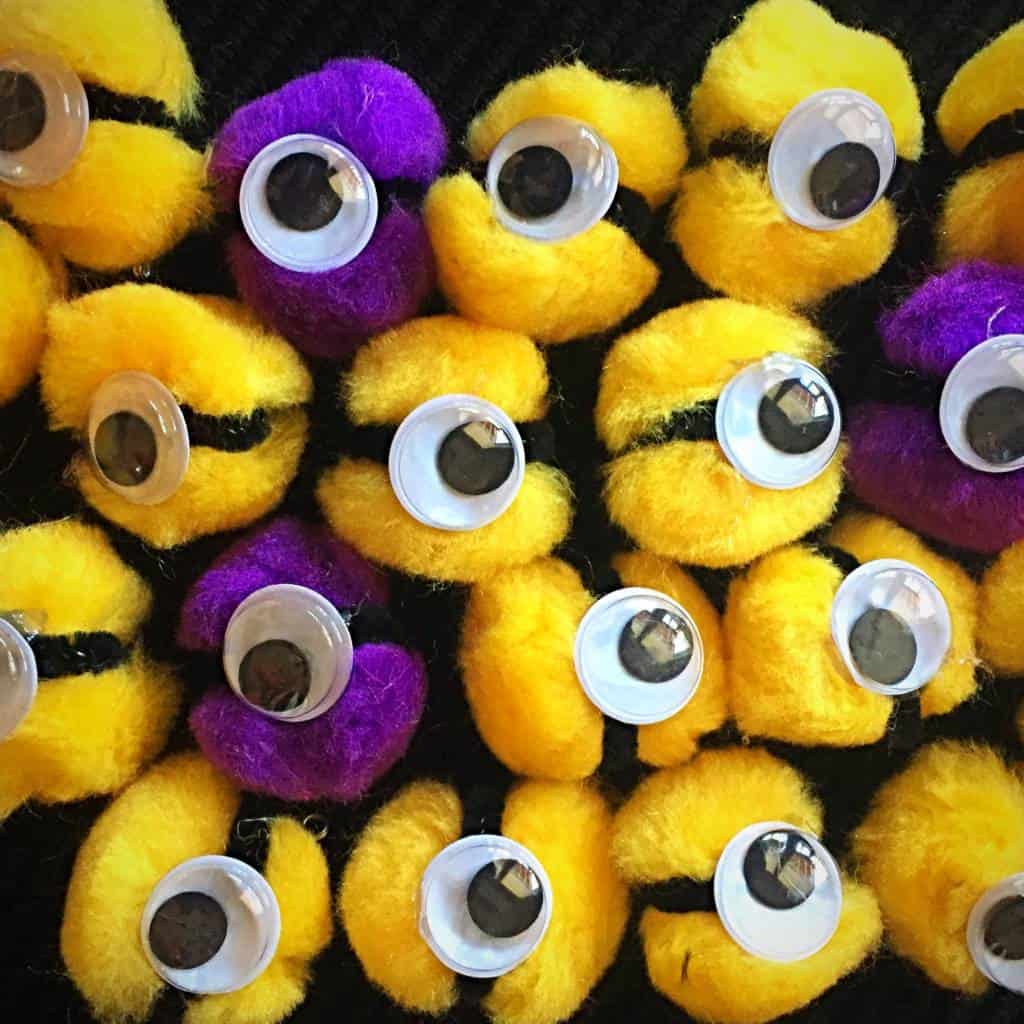 They're totes adorbs, and so easy to make – whether you're doing Girl Scouts SWAPS or just want to make a little pin for your minion loving friends.
Here's what you need:
1.5" yellow pom poms. I had to buy a bag of assorted pom poms to get the yellows in the size we wanted.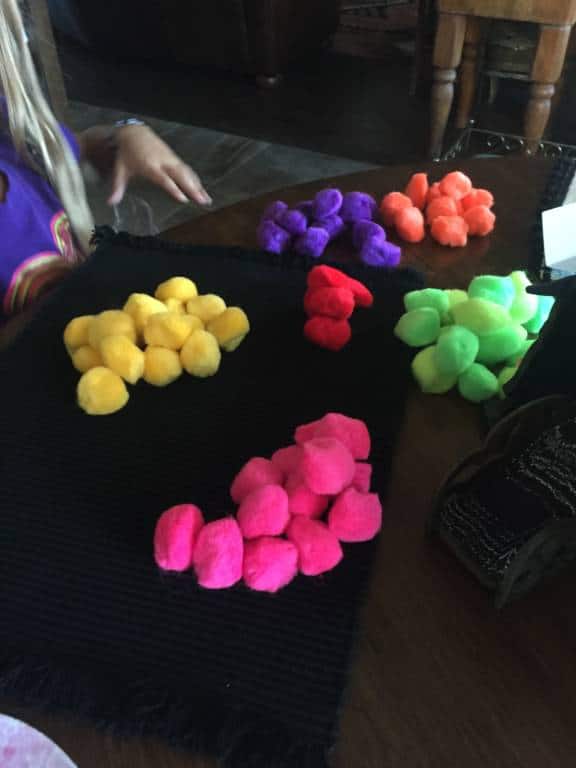 .75 inch google eyes
black chenille stems
1.5 inch safety pins
hot glue
Here's what you do:
Heat up your hot glue
Cut your stems into 2.5 inch pieces (or shorter)
Wrap the stems around the middle of your pom pom. It's okay if they overlap where they connect.
Put a dab of hot glue on top of the spot where the stems come together
Put a google eye on top of the glue spot
Let cool.
Flip over and slide an opened safety pin between the pom and the stem. Close the pin.
All done!