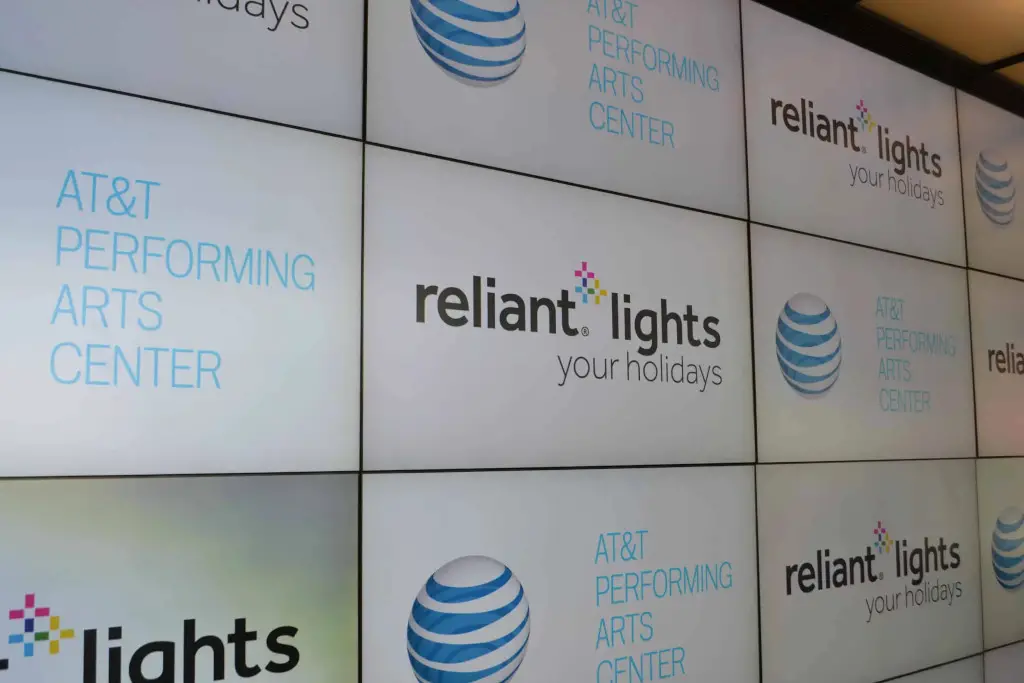 When Reliant Energy asked me to be a contestant in a gingerbread house decorating competition (#ReliantLightsContest), you can bet your gumdrops I was in it to win it!
The additional incentive of $1,000 to my non-profit of choice was just icing on the proverbial house. The opportunity to win it all and boost that to a $5,000 donation made it an all out gingerbread war.
I chose Prestwick STEM Academy PTA as my beneficiary as it's our neighborhood school that JUST opened this year — and I happen to be on the PTA board. I knew how much we needed it.
Let me put the impact of this donation in perspective for you: When we had our first meeting in July, we had $0 in our bank account. Correction, we had no bank account. The PTA has been working our butts off with spirit wear sales, a fun run, and restaurant nights to raise money for school extras. $1,000 from Reliant was such an amazing blessing. $5,000 would be like a Christmas miracle for this innovative new school with a postage stamp sized playground and not even any hooks for winter coats. If you think about all the things a PTA provides for a school throughout the year, you can imagine how long our wish list is for this amazing learning environment and how grateful we would be for that additional budget boost.
All I had to do was bring a representative from Prestwick PTA to the competition, and together we would decorate a gingerbread house. I chose Anna Williams, our president.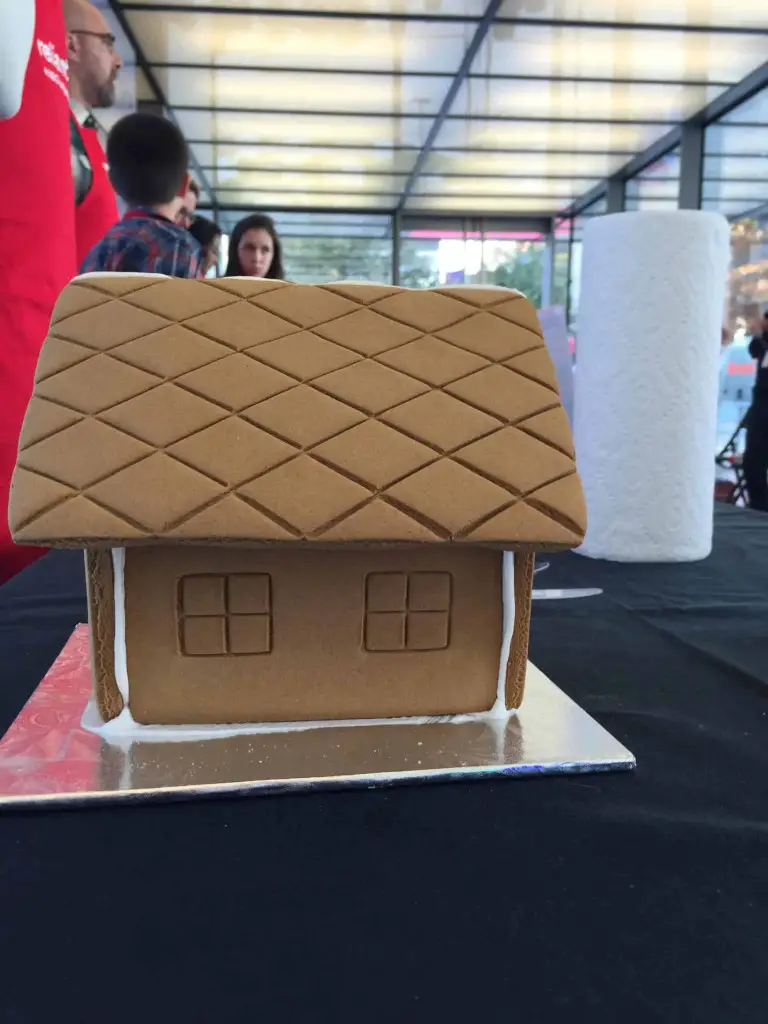 All materials were provided.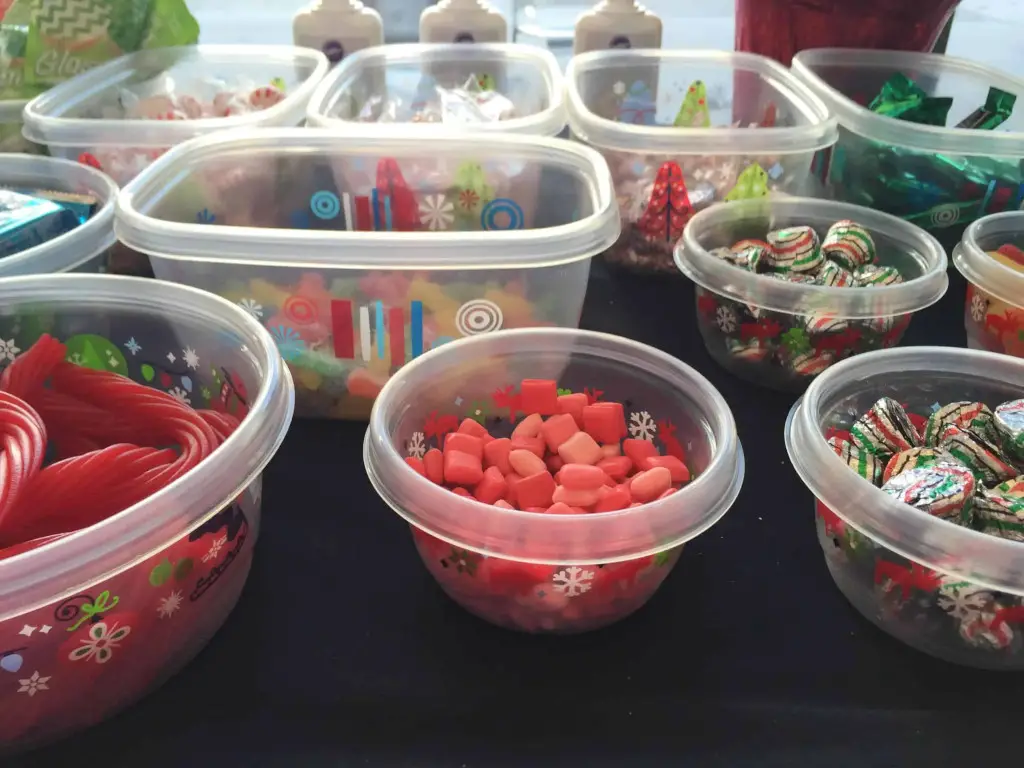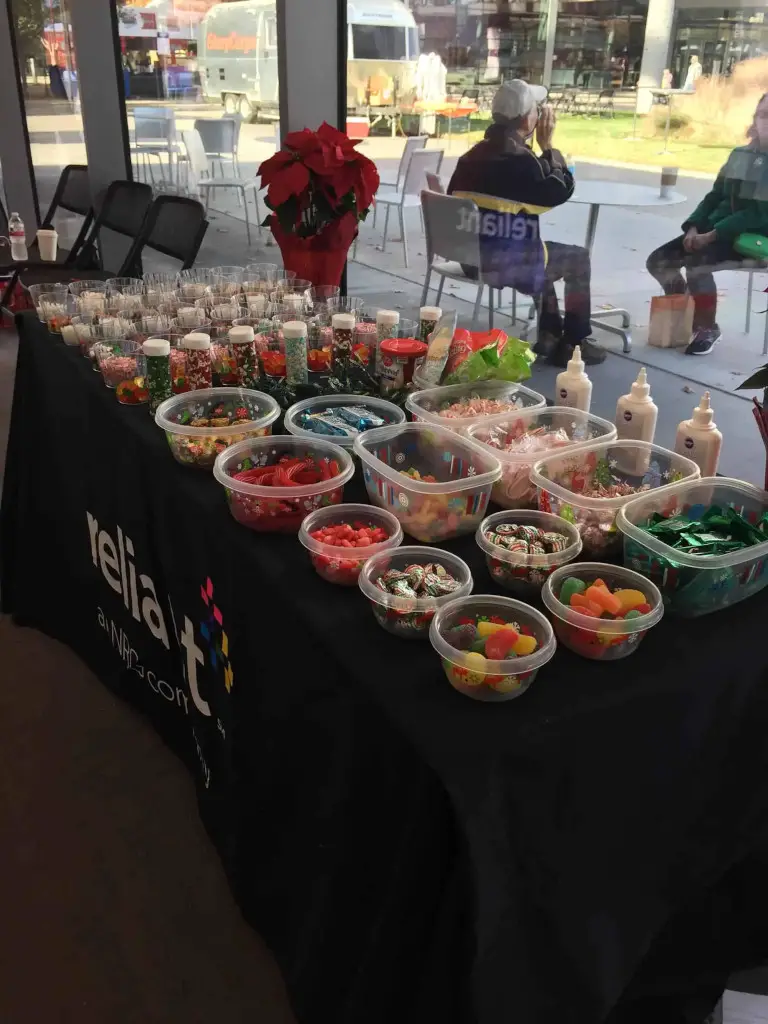 We had only 30 minutes.
And a la American Idol style, we had to get the most text votes to win.
The pressure!
Our competition was fierce – and talented – and connected. Thankfully, everyone played nice with the peppermints durning the build. A couple of booty bumps with my neighbor was about as cut throat as it got with all that frosting flying around, although we were worried about the social influence of these local media personalities:
| | |
| --- | --- |
| Amanda Fitzpatrick | WFAA-TV and DallasBlack.com |
| DeDe McGuire | K104 |
| Krys Boyd | KERA |
| Lauren Smart | Dallas Observer |
| Neeha Curtis | Eye Opener TV |
| Robert Wilonsky | Dallas Morning News |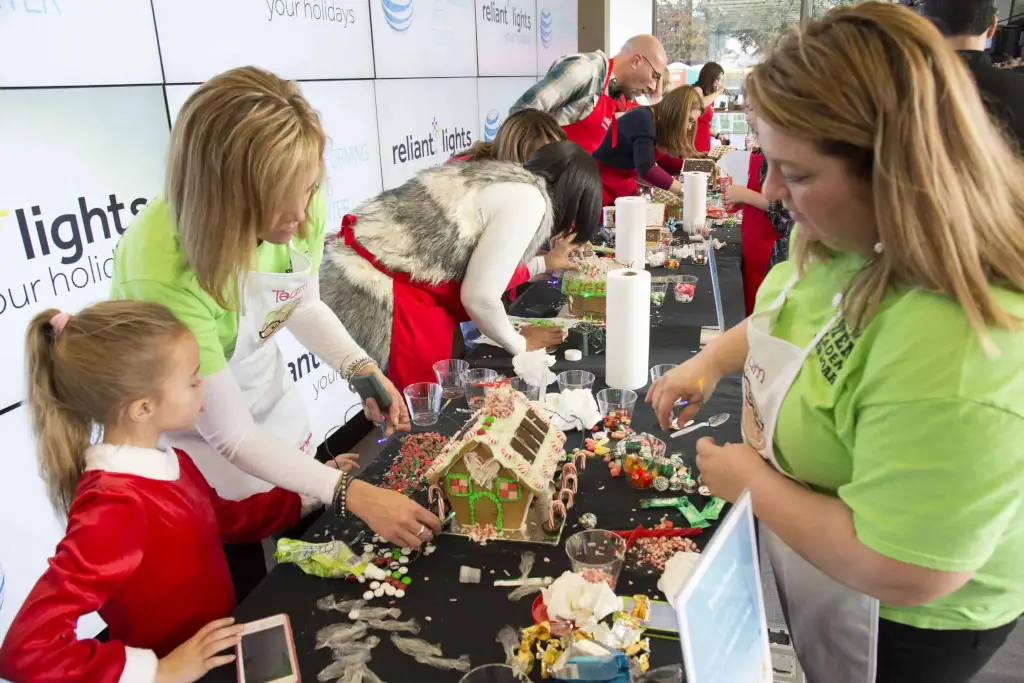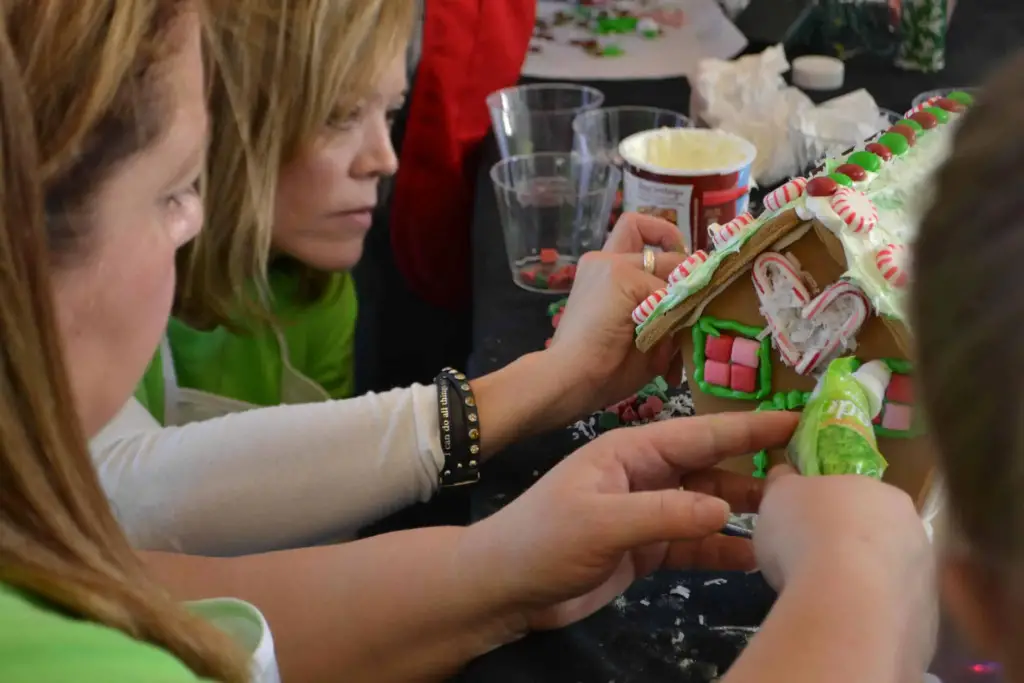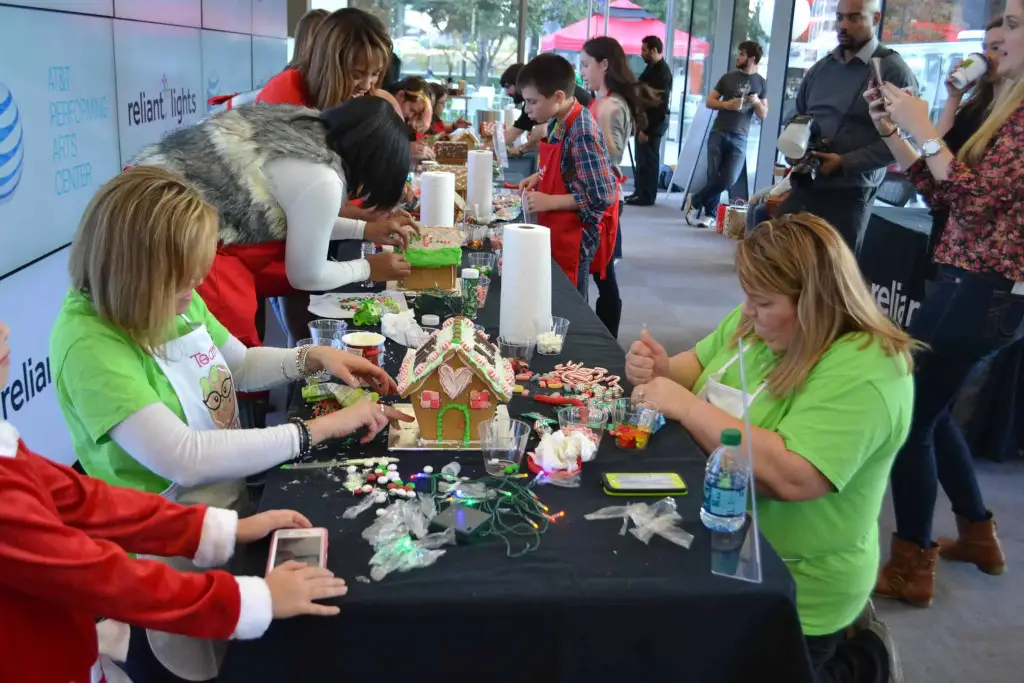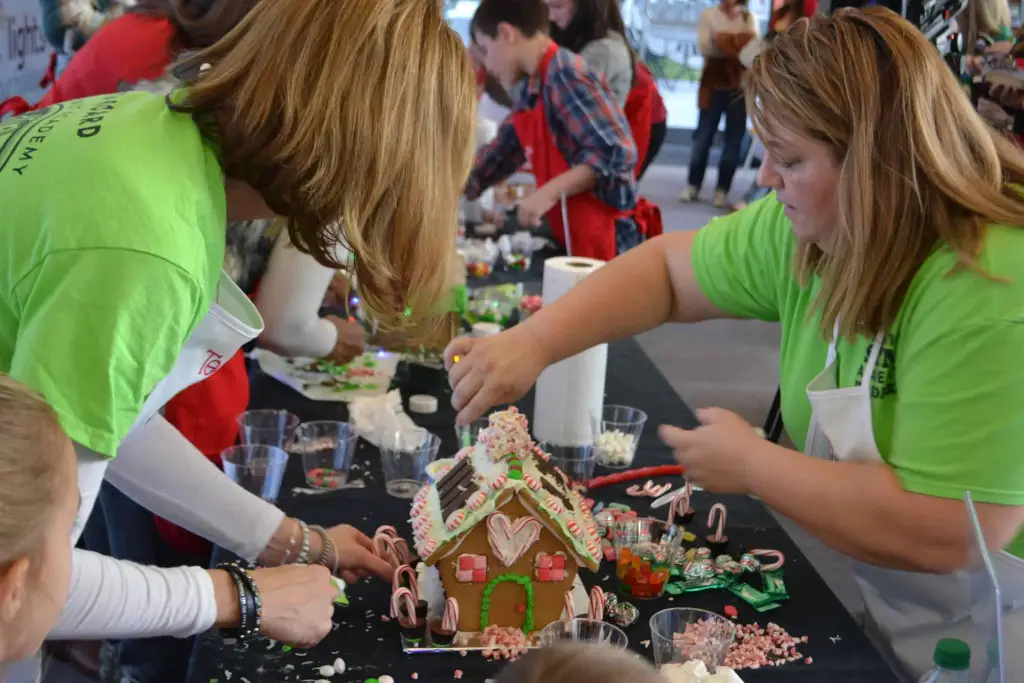 The Princess Cupcake was there live tweeting photos for me while sneaking bites of the leftover candy,
and our treasurer Tiffiney Craig who follows the money, came to work my big girl camera.
We were cleverly outfitted with adorable aprons provided by another PTA member, Shop her store, Merry Made Collections, on Facebook here.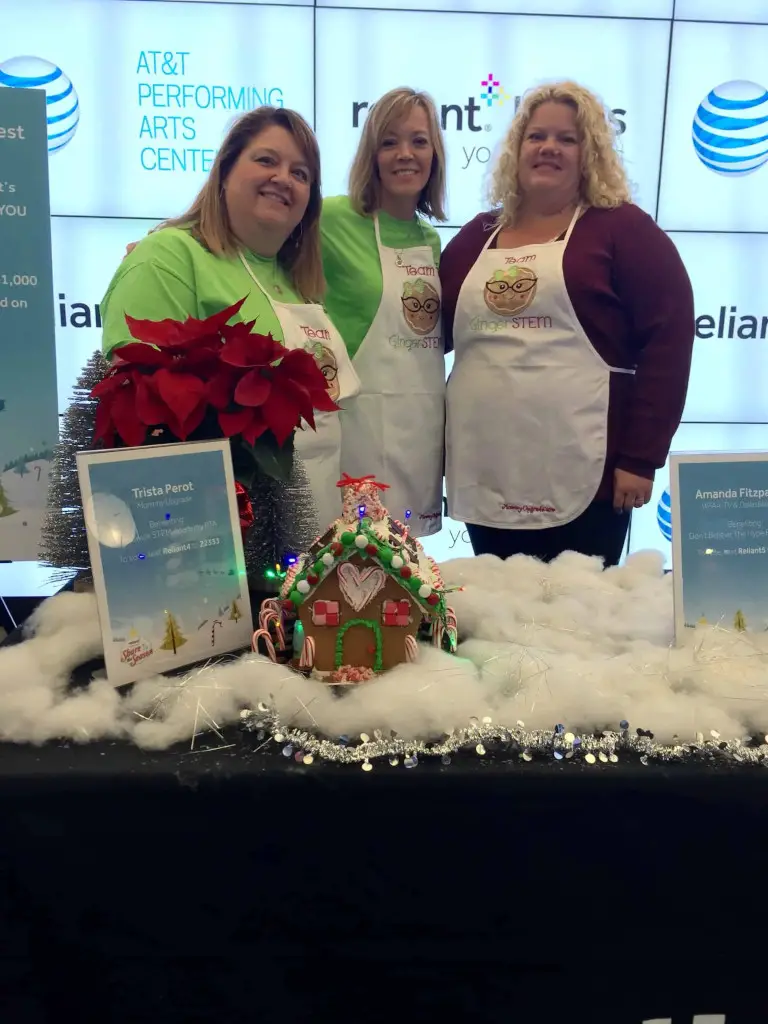 After considerably sticky hands and racing hearts, we WON!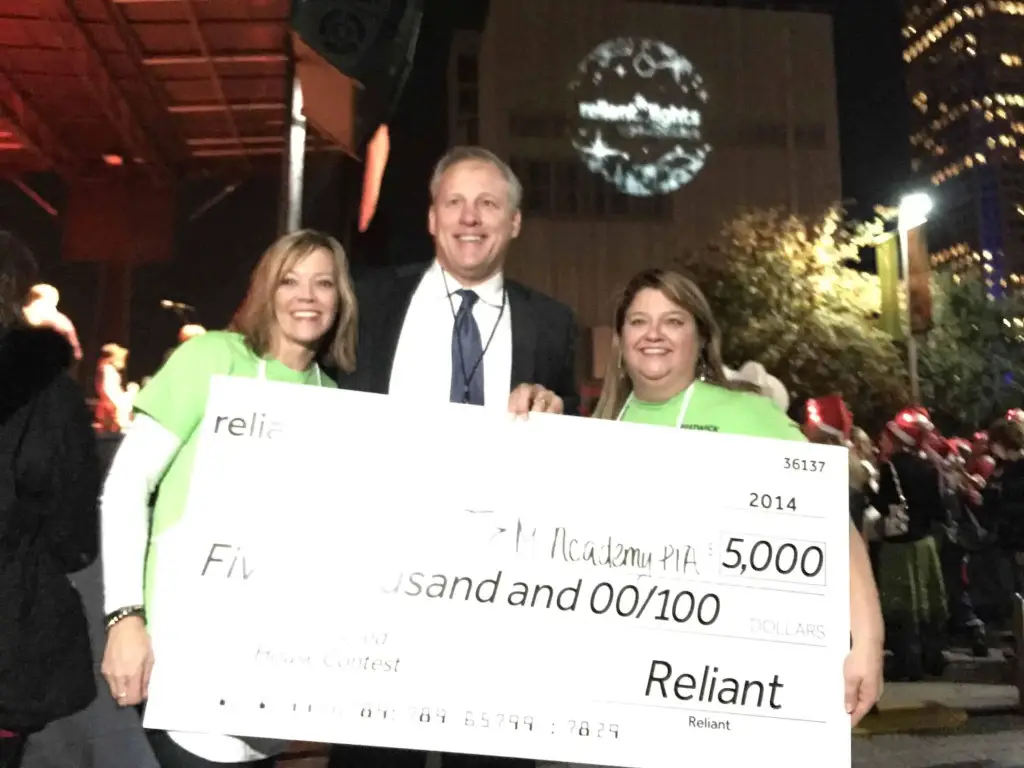 That investment of watching hours upon hours of Cupcake Wars may have finally paid off. And lest we not forget my partner, Anna, who has a special love for all things buttercream. She really came through with the chimney smoke made from licorice strands and the Andes chocolate solar panels. I mean, this competition IS sponsored by an energy company, you know.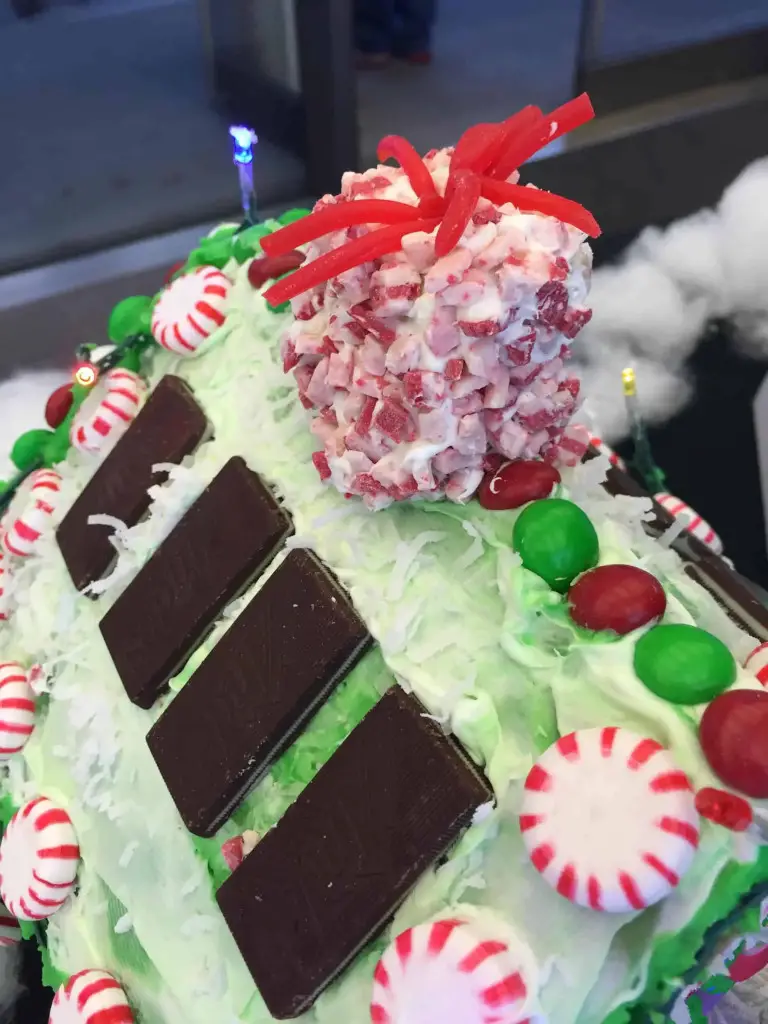 A great house was only half the battle. There was the public vote to rally as well, and when I say "we" won, it was a huge, collective "WE" that we're thanking today. I'm pretty sure the competition didn't anticipate the power of the Prestwick peeps who rallied behind the votes. Or their extended reach of the family and friends who voted from afar. I mean really, I think there were at least 50 votes from my BFF network in Ohio alone!
We had a complete BLAST. It was the most fun and fastest way to raise money for the PTA. Team GingerSTEM and Prestwick STEM PTA couldn't be more appreciative of the generous Reliant Energy donation.
THANK YOU SO VERY MUCH!!!!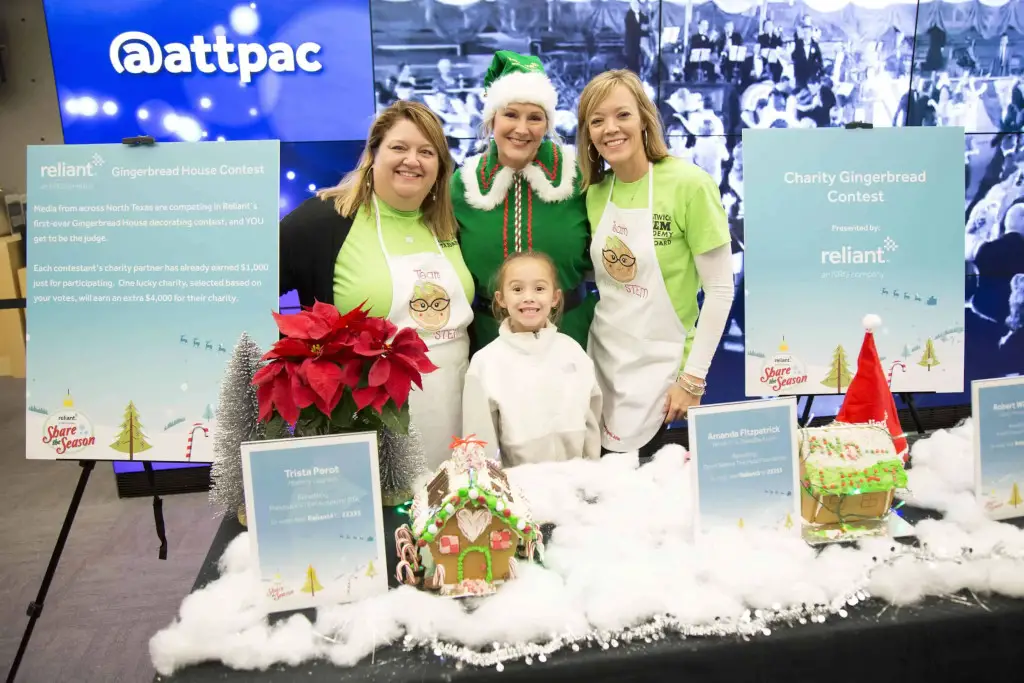 You can see all the behind-the-scenes photos on my Flickr stream here. It was such an incredibly fun day thanks to Reliant and AT&T Performing Arts Center who put on an amazing party in downtown Dallas, complete with snow, food trucks, and live bands.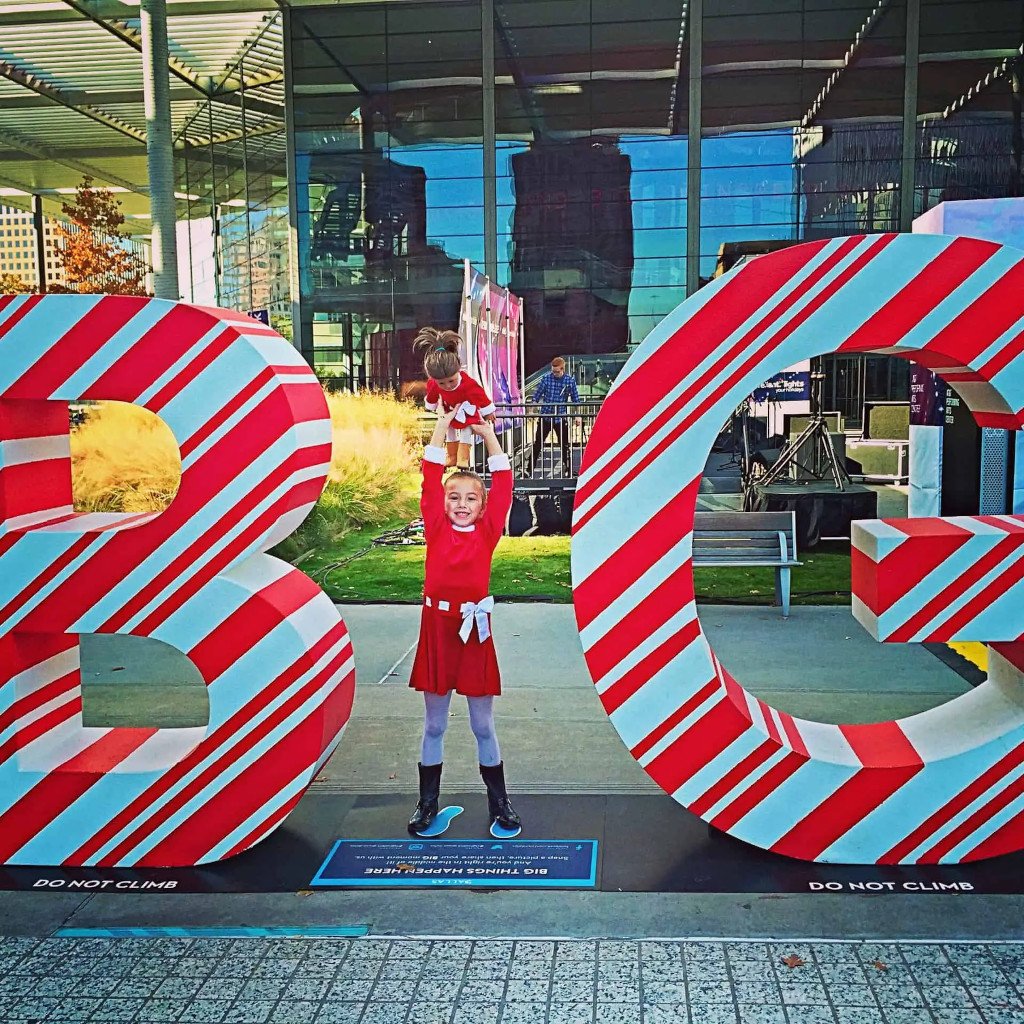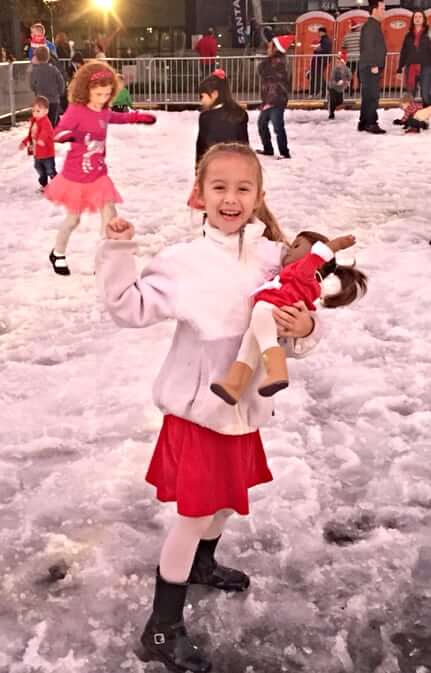 And to cap off the evening, this proud mama couldn't have been any more so than watching the Cupcake on stage as she helped turn on the plaza lights to kick-off the fireworks display.