Post and GIVEAWAY BELOW sponsored by Woodsy Wonders Photography.
I am a self-proclaimed photo junkie. Framed grins tug at my heartstrings. I stalk Shutterfly for sales so I can put them everywhere. I love a good gallery wall of smiling faces. And while I have been known to take an excessive number of photos, when it comes to the Cupcake, family pictures, and birthday parties, I leave it to a professional photographer. Like clockwork, I schedule photos of the Cupcake around her birthday so I that I can benchmark how much she's grown from year to year. She's 8 now and since she's missing four of her front teeth, I was dying – I mean DYING — to have our session while she still looked like my little pumpkin.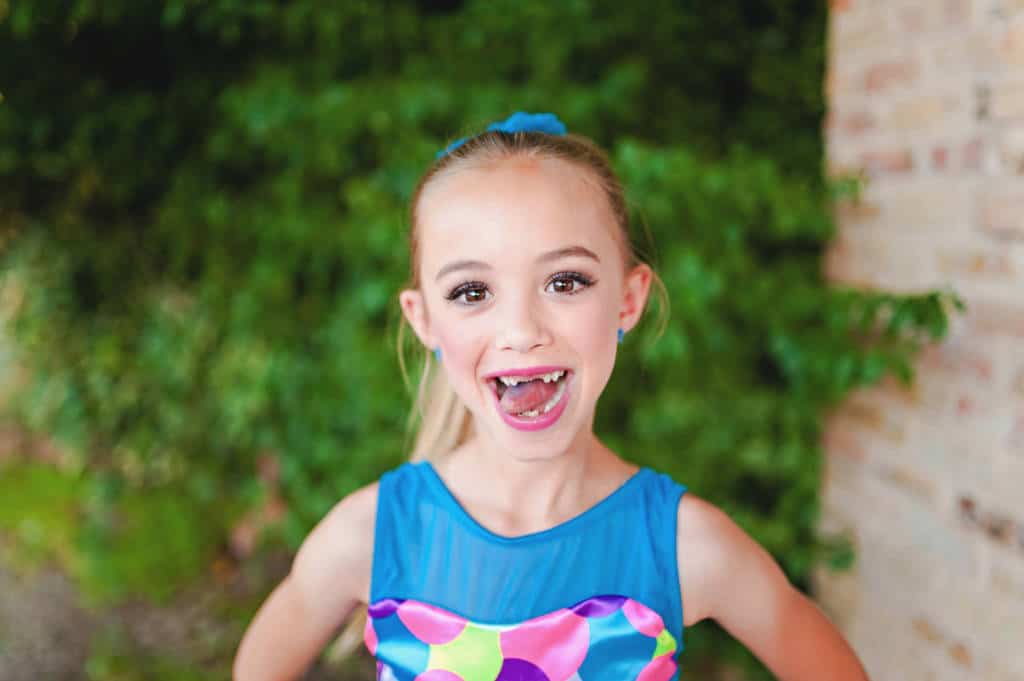 Erica Williams of Woodsy Wonders Photography did a bang up job of capturing my sweet little dancer. I mean, seriously, I will love this picture forever and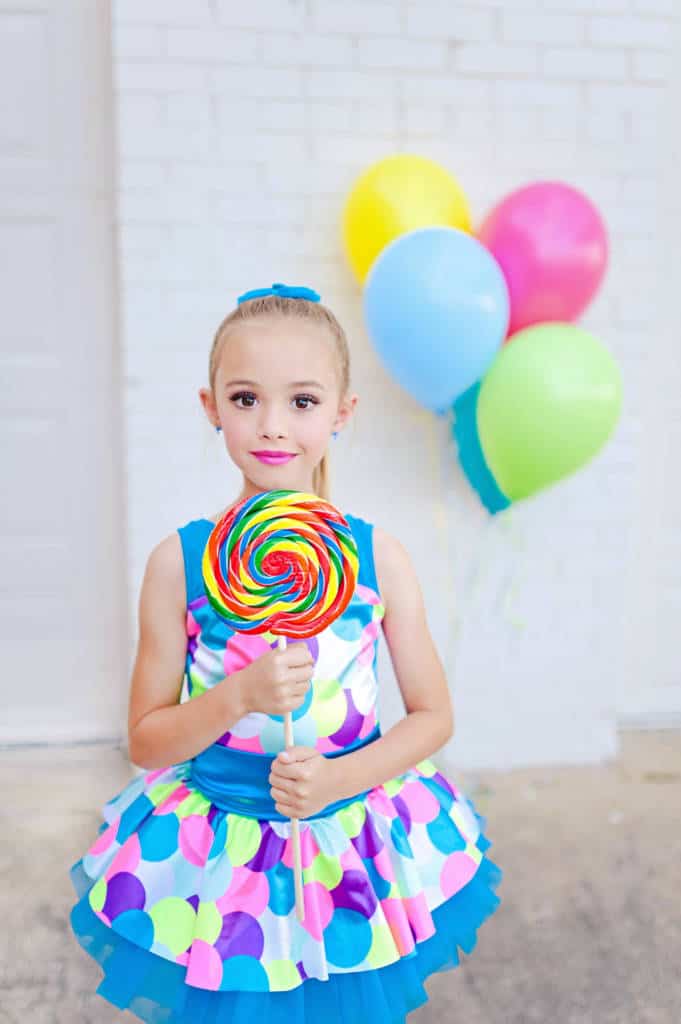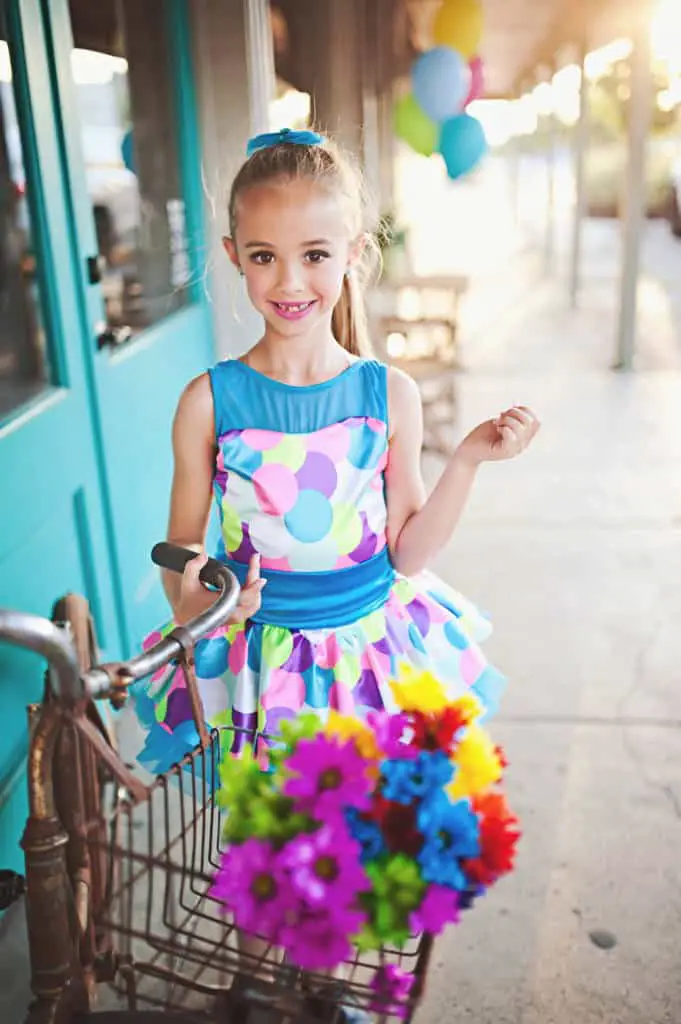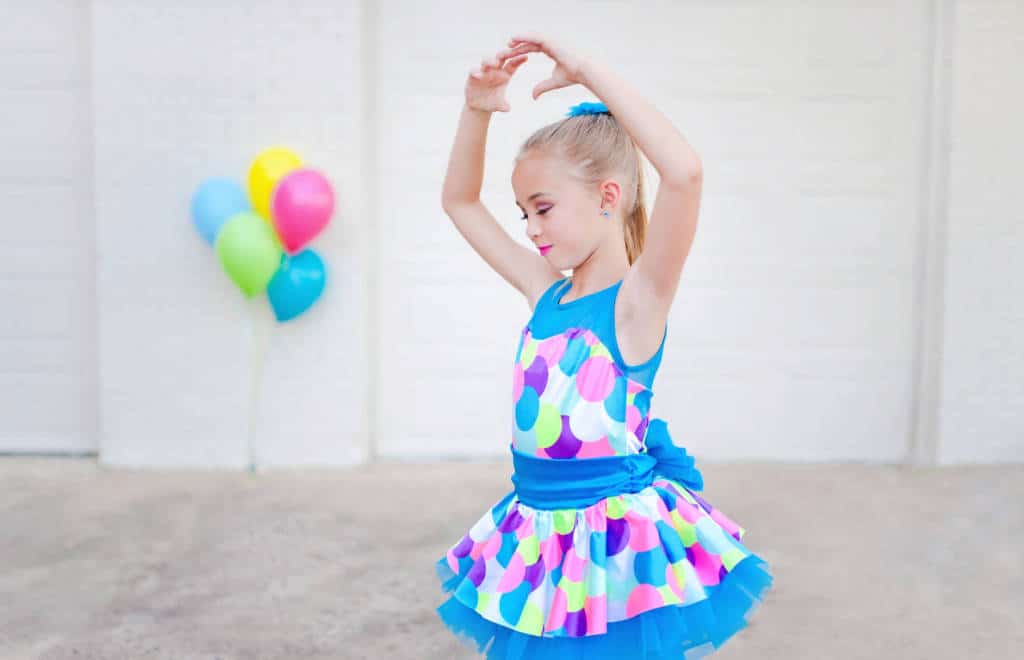 Erica was so sweet with the Cupcake who is quite shy when she meets people. Her patience paid off and these incredible photos will be filling my need for Christmas gifts in just a few short months.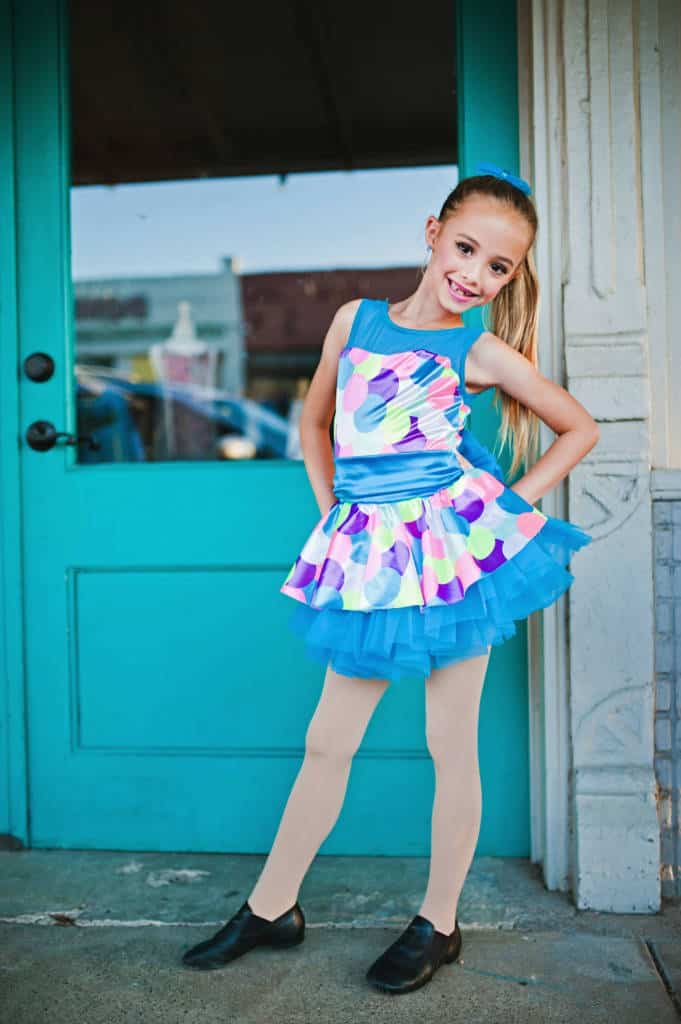 I'm no expert at staging photos, but I do have some suggestions that — as a mom — you can do to help your photographer get those amazing shots.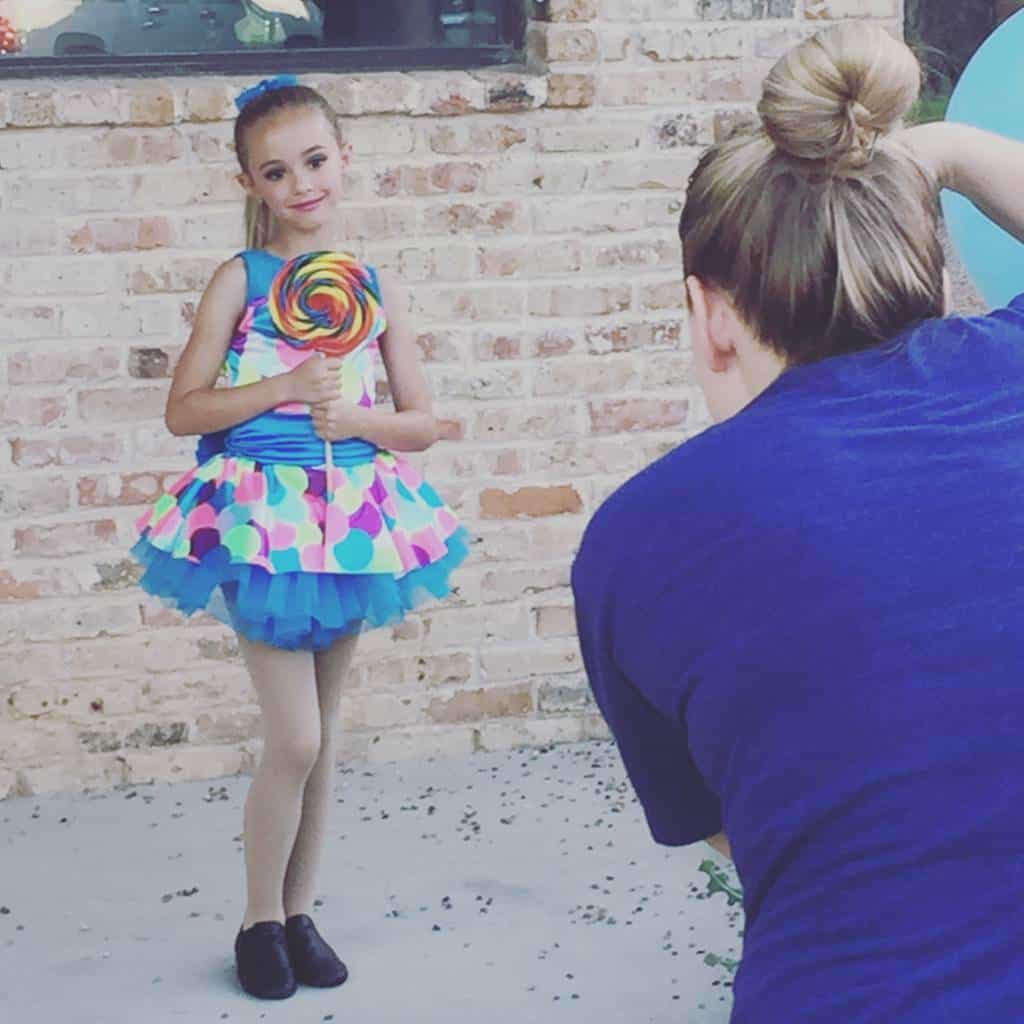 Hire a photographer that suits your kids personalities – This could not be more important. I have witnessed school photographers that have been ill-suited for dealing with children and it's a disaster. The kids are scared and uncomfortable, they won't smile, everyone's impatient. Let's be honest, kids don't really want to spend an hour getting their picture taken. If that hour is spent with someone horrid, that's exactly the kind of photos you'll get. Check out their kids portfolio. Are there lots of photos? Do they have genuine smiles?
Check out their studio style, policies, and references – Before hiring a photographer, make sure their previous work speaks to you. So much of photography these days is done after the session and on the computer, that it has become s a real art, and art is not universal. Confirm it's their policy to provide you with the digital files and within an acceptable time frame. Check references. It's usually a good bet if your friend recommends a photographer after they've had a good experience. So yes, reviews matter. As does safety – do you homework before you go.
Schedule it at a time when your kids are happy – If you can predict with certainty that meltdowns occur at the bewitching hour of 6 p.m., do not accept the dusk time slot no matter how great the sunlight is then. Kids are usually more accommodating earlier in the day.
Food is important – Make sure your kids are not

hangry

by feeding them first, bring snacks and plenty of water for during. But nothing that can stain! I'm not opposed to an ice cream bribe for good behavior when it's all said and done.
Location, location, location – Depending on your photographer, you likely will have a say so in where the shoot will occur. If there's somewhere meaningful to you, suggest it! Otherwise, think of places you've been with colorful walls, doors, water, or intriguing landmarks. Your photographer probably has a few places they love to work so be open to their suggestions as well. Even if it's a bit of a drive, it's probably worth it.
Coordinate your colors – If you are doing group shots with your kids, dress them in similar colors. They don't have to have matching clothes to create unity in the photo but the same color palate is essential. If you can allow them to chose their outfits, that will not only give them personal satisfaction that they're part of this crazy idea mom had, but they will express their personalities as well, and isn't that what makes a great photo? When you can see their personalities shine through? They'll be more comfortable too.
Save some money – Don't buy a new outfit, use one that you already have. I maximize the whole dance lessons investment by photographing the Cupcake in those pricey – but adorable — costumes we buy each year. She loves to wear them and I'm happy because I feel like I got more use out of them – and I give myself a pass for not getting the perfect shot from the audience. For the photos in this post, I risked a fatigue meltdown and scheduled our shoot for right after her dance performance. I even left her stage make up on her!
Go with a theme – I know, this is where you have to get a little creative. Trust me when I say that since I've started bringing props, I have been crazy in love with our pictures. Now that the Cupcake is missing her teeth, I thought it would be cute to have a giant colorful lollipop. We brought along the flowers she received for the dance performance and stopped to pick up balloons to coordinate with her costume too. Other ideas? We've done a tea party theme by bringing a little bistro table, teddy bear, tea pot and cups. I've even dragged along a fluffy pink Christmas tree for our holiday photo shoot!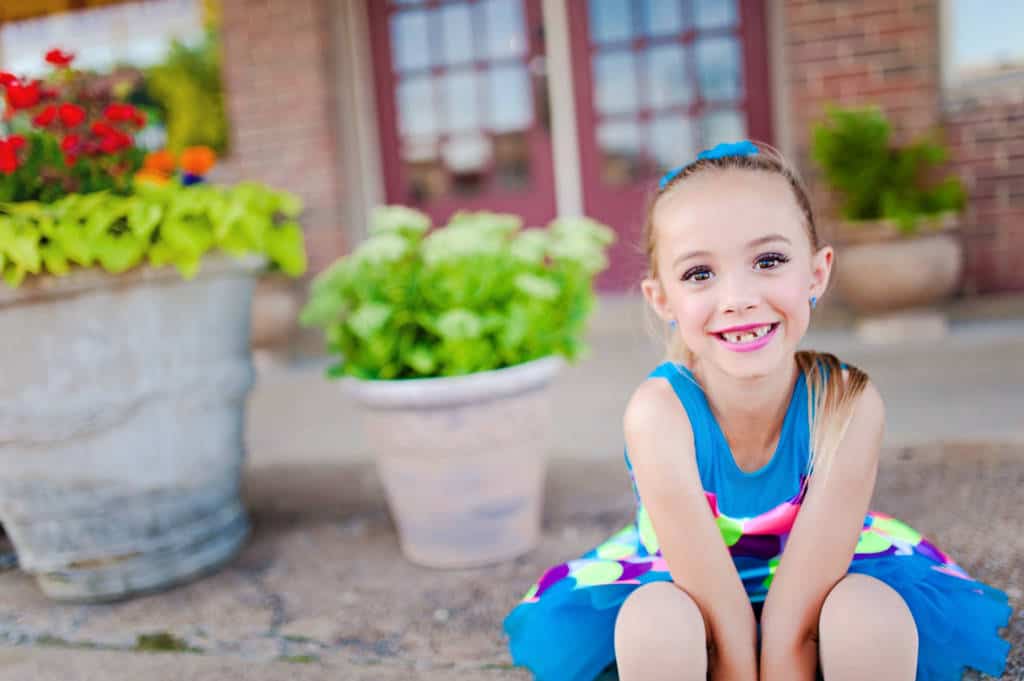 Now that you've been schooled on how to have a great photo shoot, are you ready for your own photo session with Woodsy Wonders Photography? Great news! Erica is so generous, she's offering a free mini portrait session (valued at $300!) to one of MommyUpgrade readers in North Dallas and Collin county! Enter below! a Rafflecopter giveaway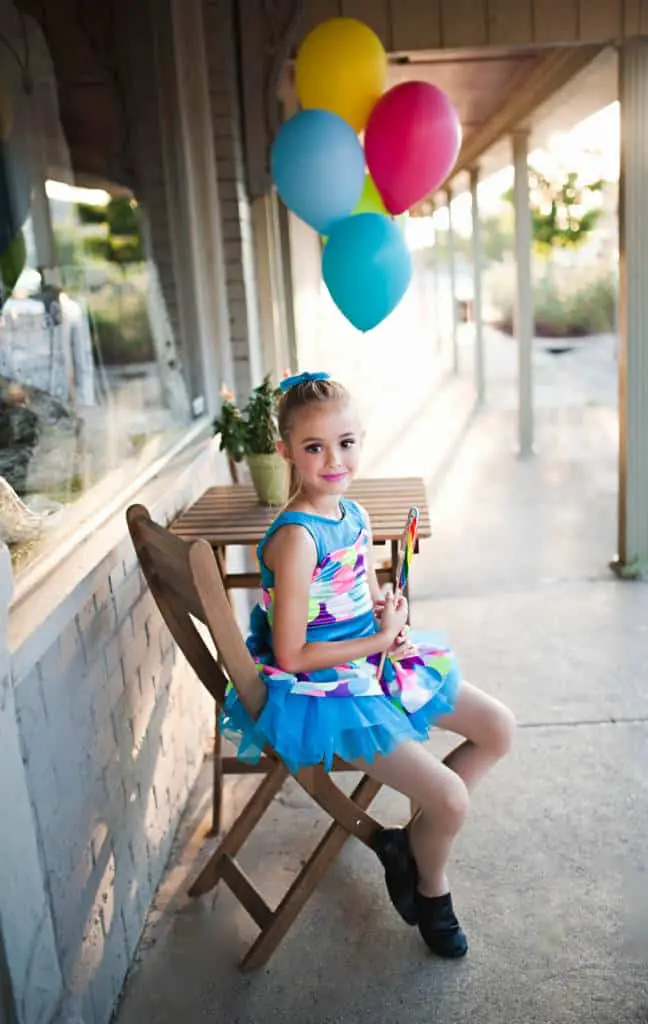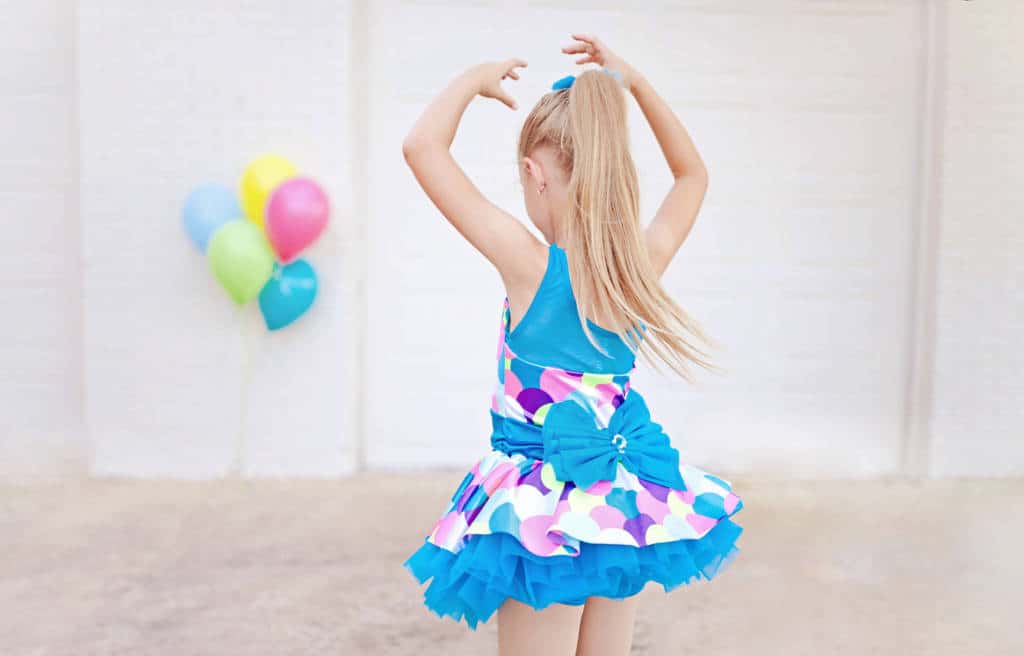 All photos by Erica Williams of Woodsy Wonders Photography and were received complimentary in exchange for this post and sponsored give-away. Jazz costume is from the Dance Institute of Dallas Summer performance. Make-up by my sweet, talented friend DeMia Keppel. Gigantic lollipop from Rocket Fizz in Frisco.