Frisco just got better last week. It's a two Michaels town now, and that's huge for us craft geeks.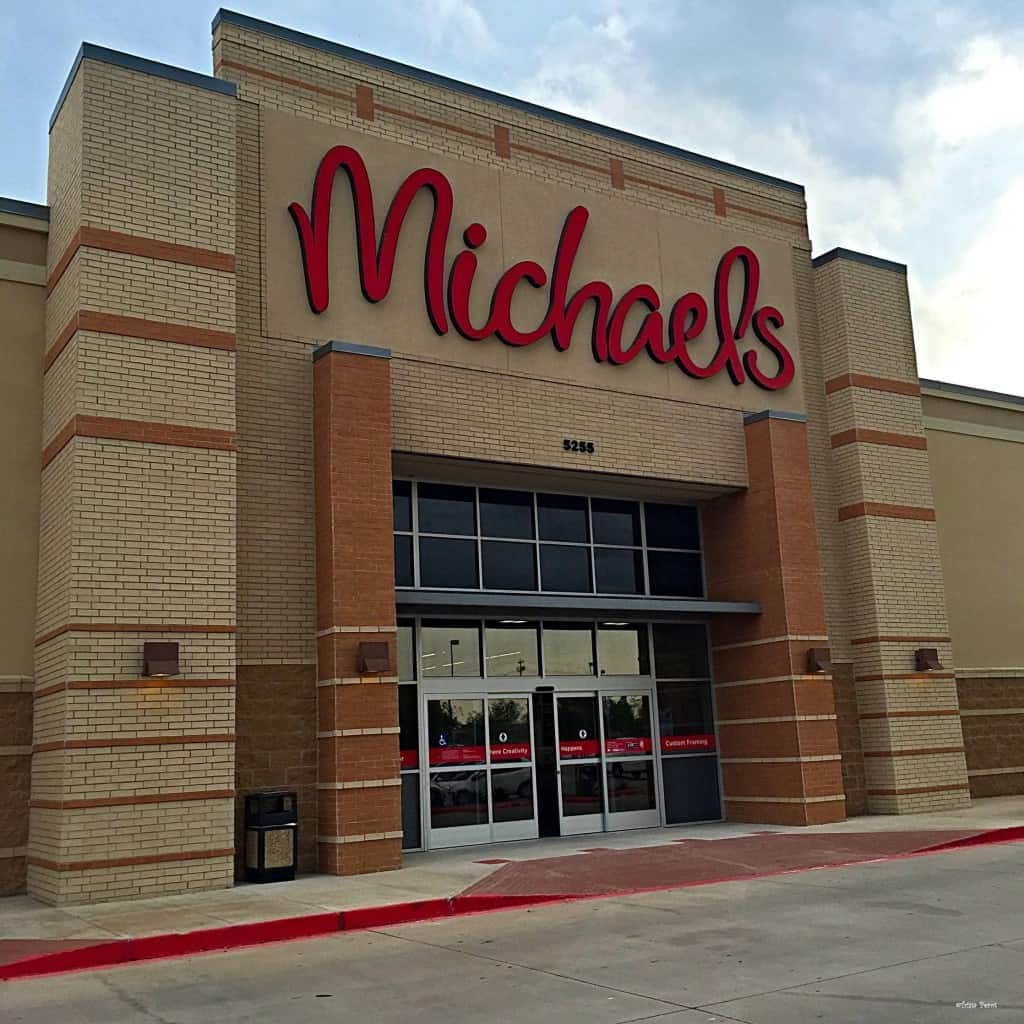 The new Frisco Michael's store had it's soft opening on Thursday night (I was one of the first lucky shoppers through it's doors!) and the Grand Opening was on Sunday with loads of give-aways and make-n-takes, and Michael's royalty, Jo Pearson.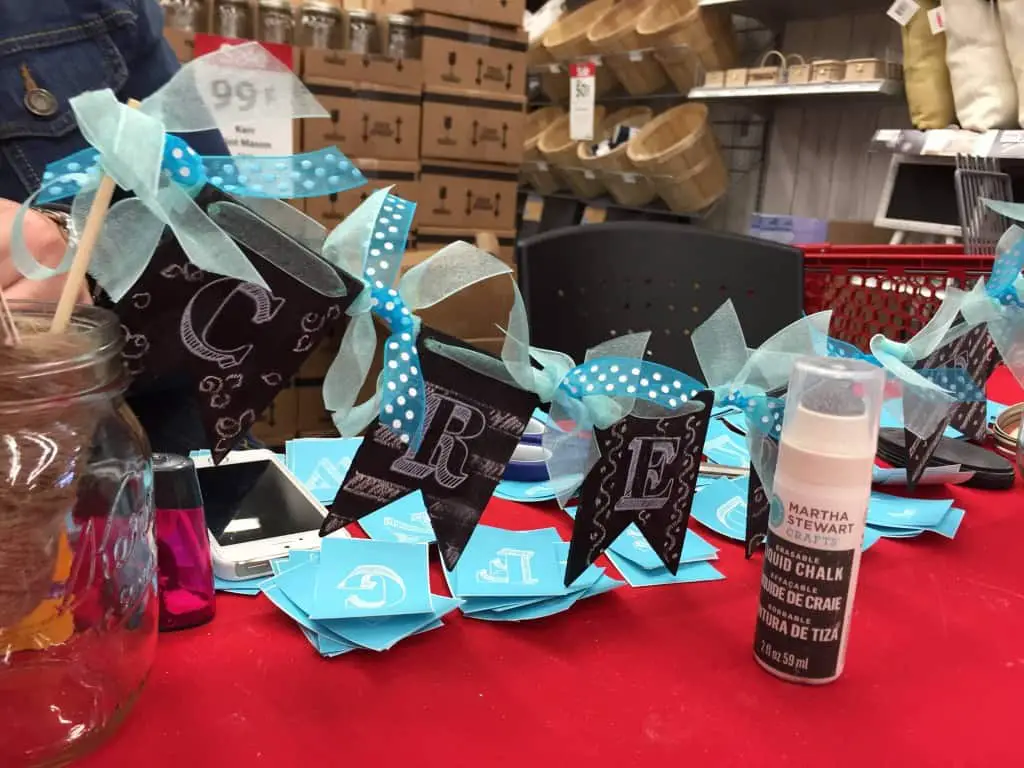 I promise she's having fun. Ignore the bored look on her face.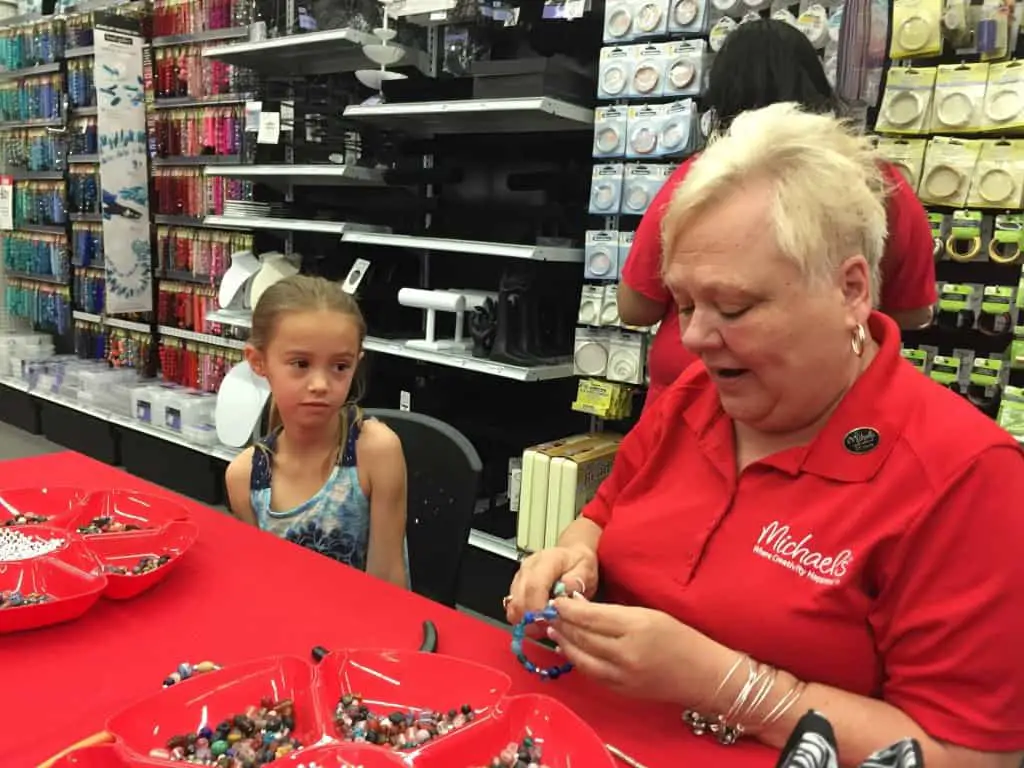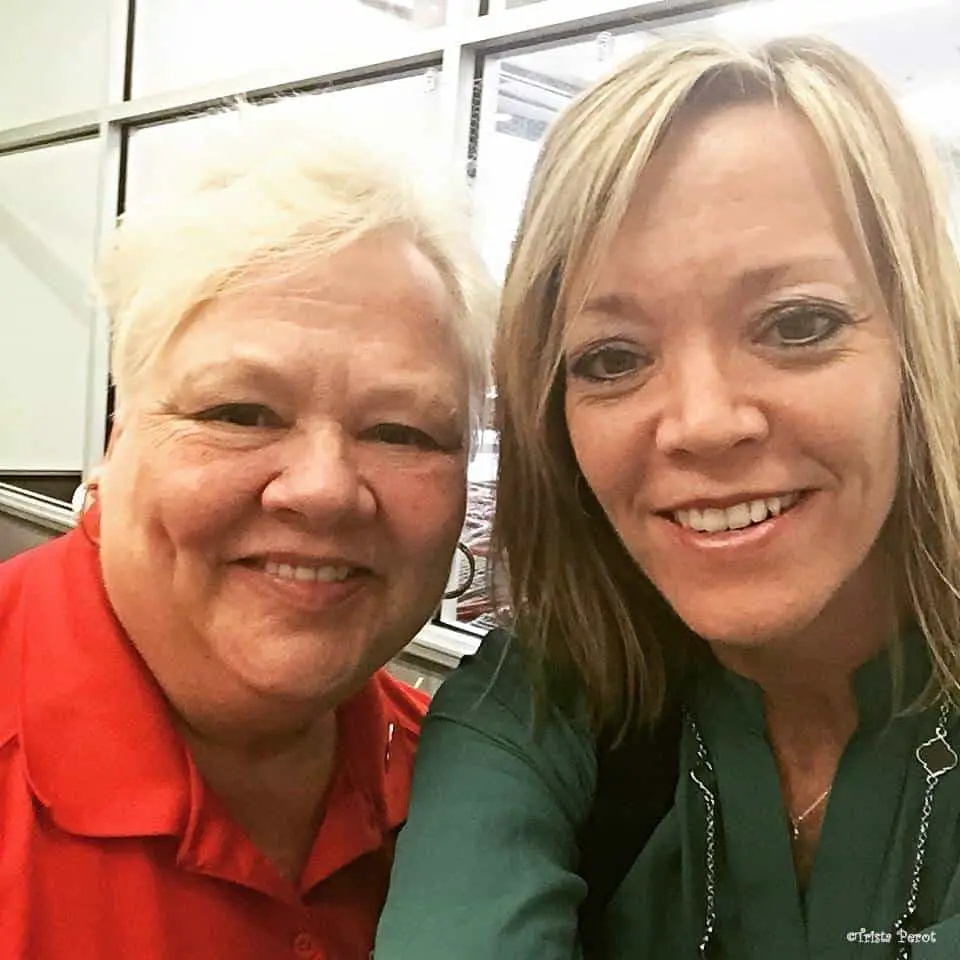 This new Michaels reflects their current concept for design layout and amenities. It's gorgeous, packed with the latest in-demand materials, and features the newest retailing trends to make shopping more enjoyable.
From the brightly lit store and the shiny concrete floors, you'll feel a little lift as soon as you walk in. The wider aisles have larger signage around the top of the store walls to make navigation easier, and project inspiration sheets with directions and lists of materials available in many of the departments. They've even lowered the merchandise so it's easier to see and for shorties like me, reach for. I particularly liked that they color-blocked the merchandise so it's more pleasing to look at.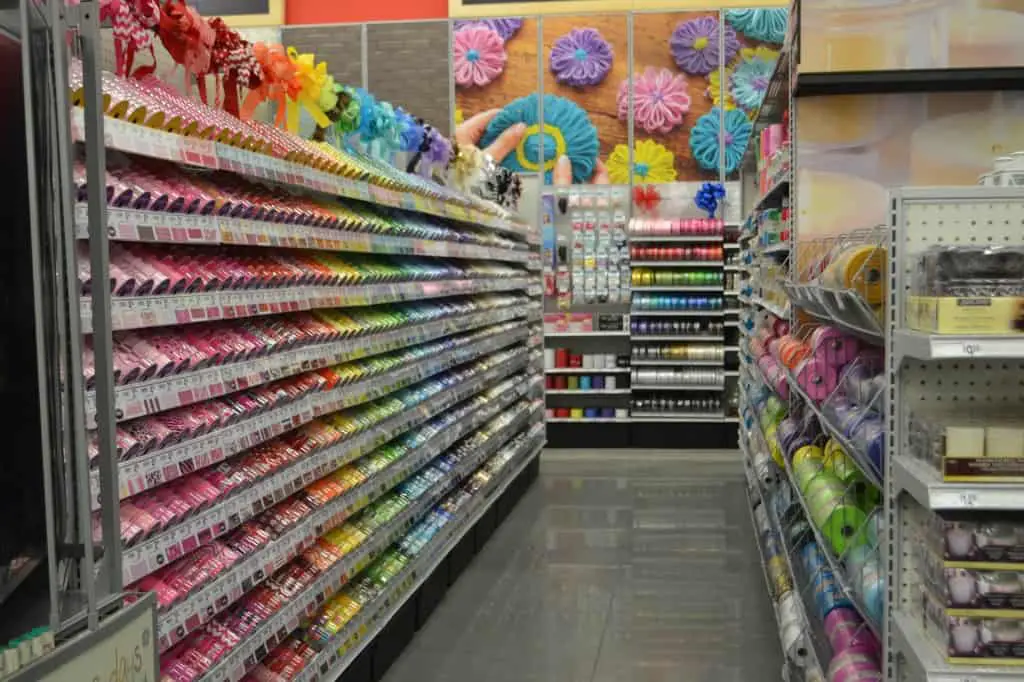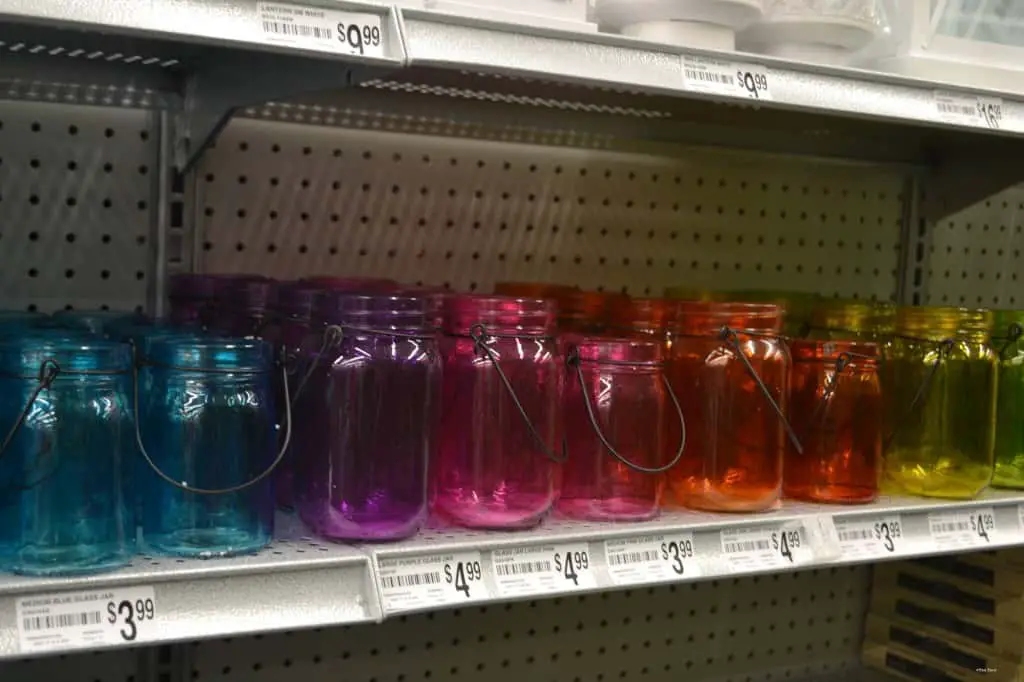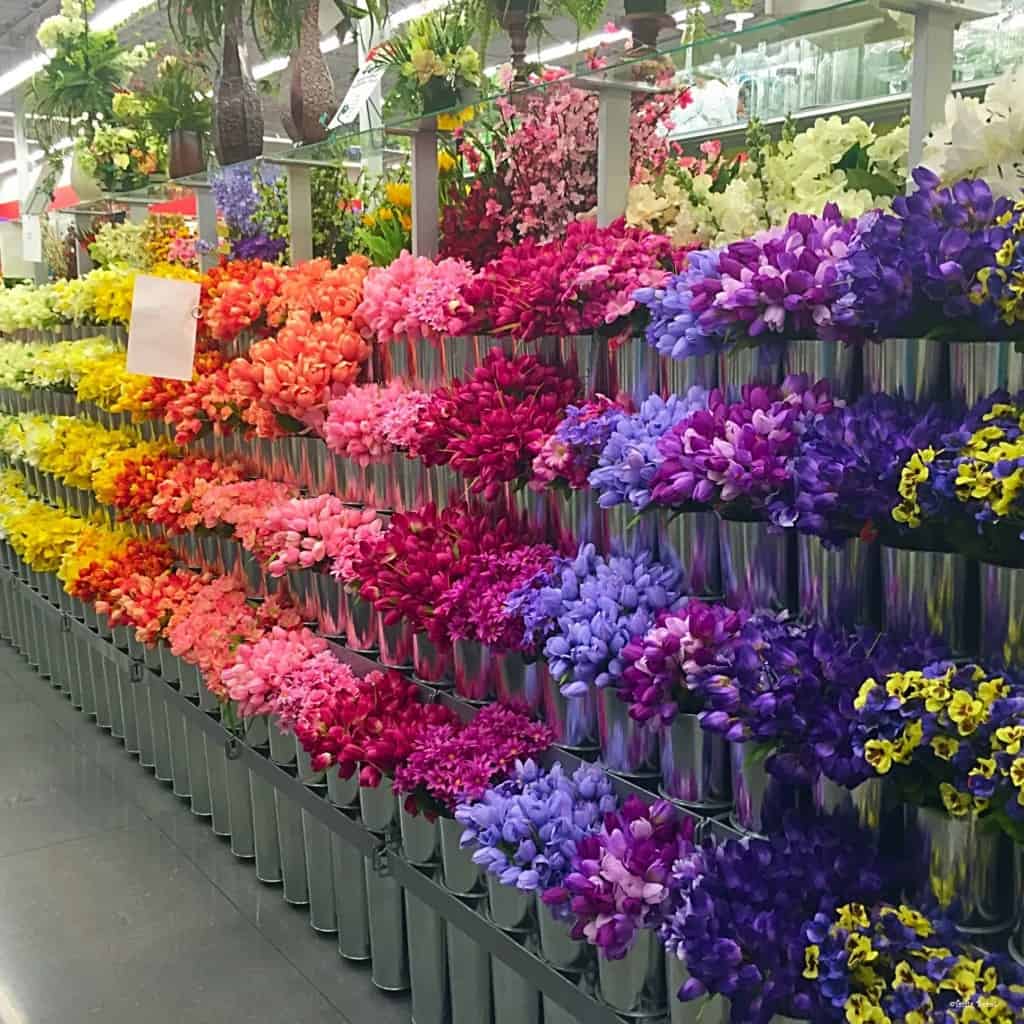 At the front of the house, Michaels is featuring a new department called, "Make Market," chock full of the hottest pin-worthy supplies for your denim, burlap and unfinished wood projects for all your crafting and home decor needs.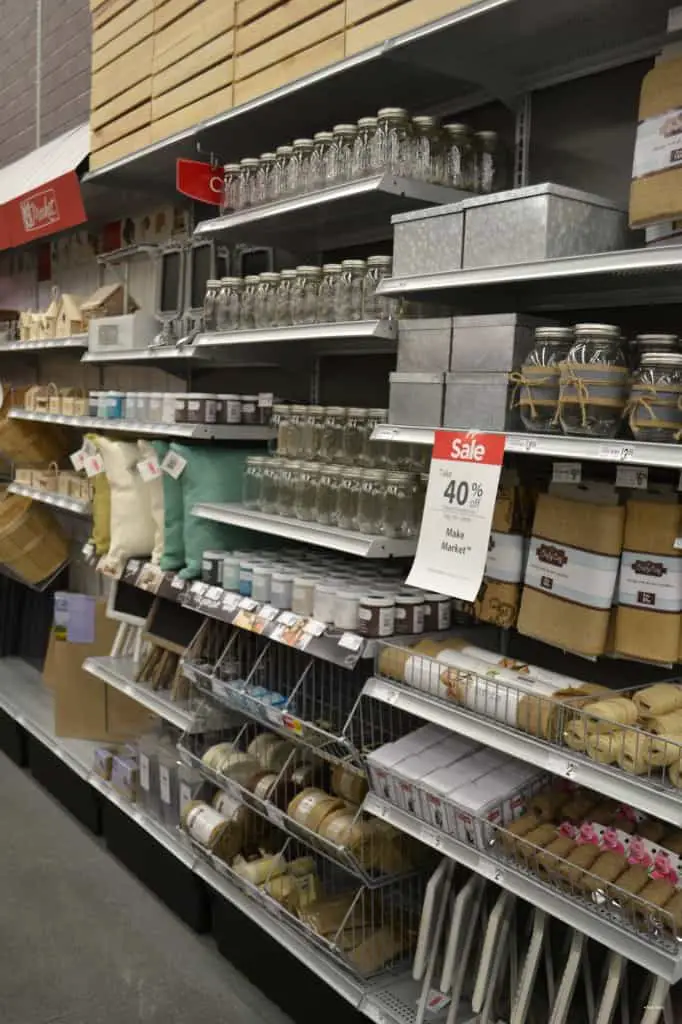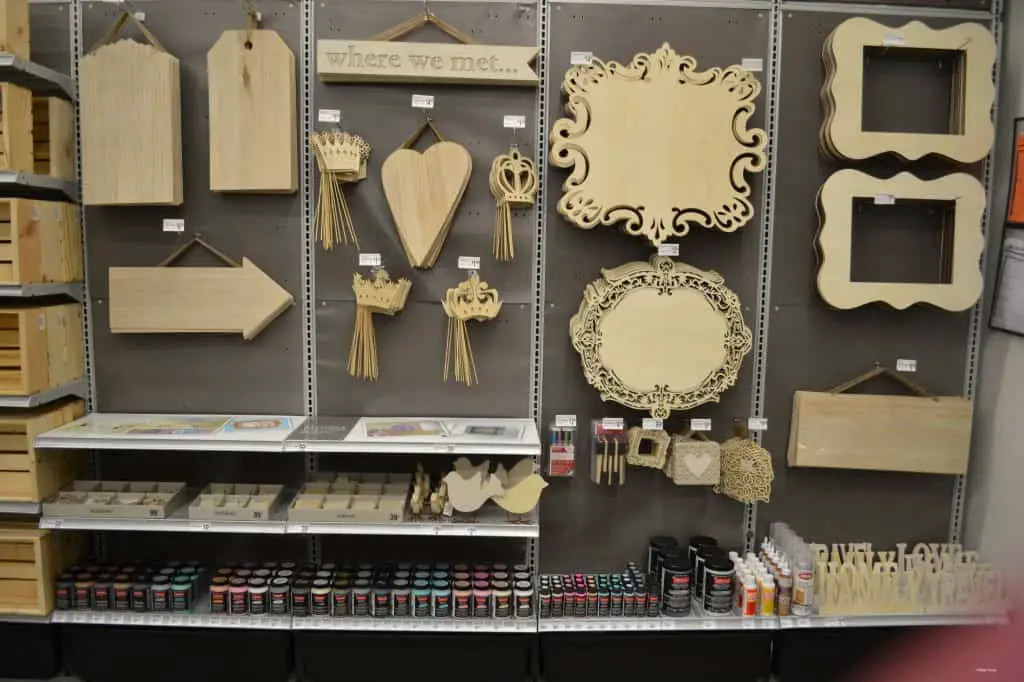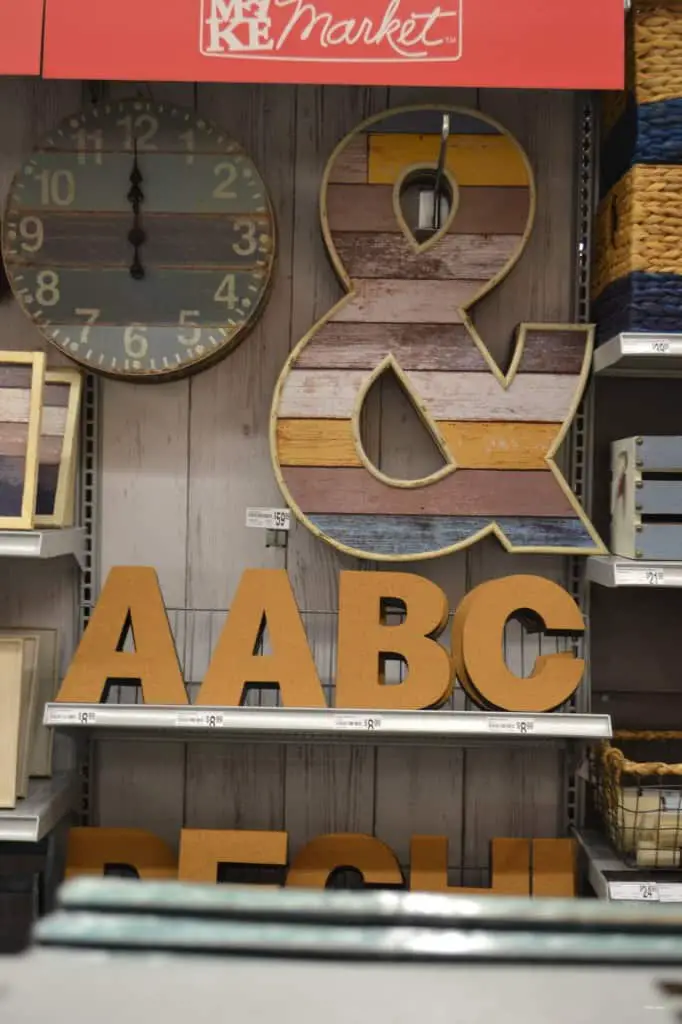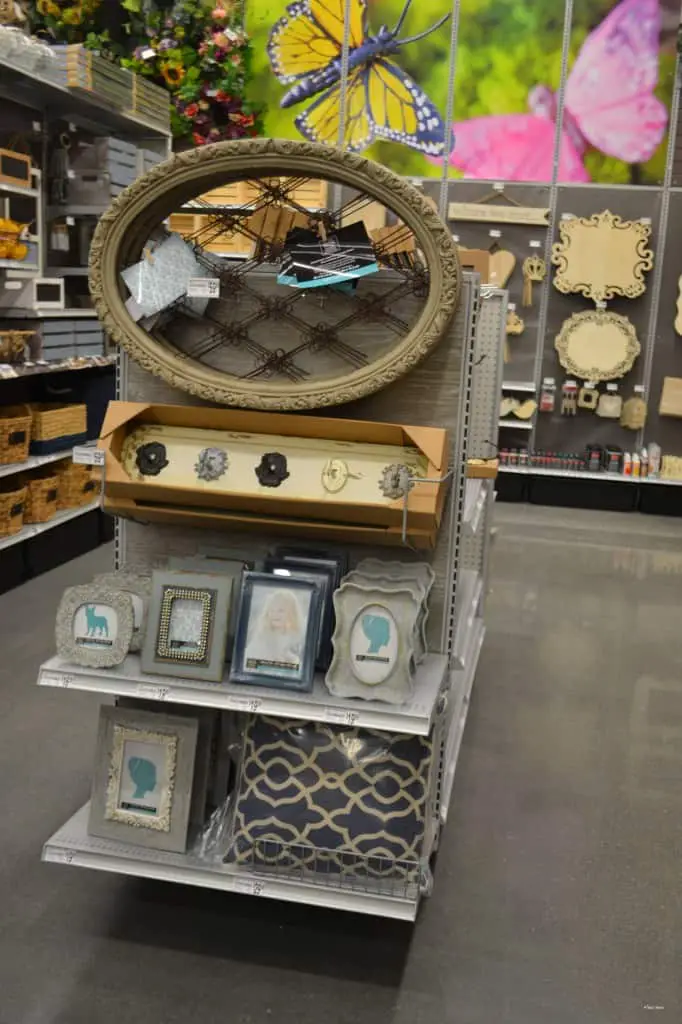 Speaking of home décor, if you've got a framing job to do, the new custom visualizer will help you see exactly what your project will look like on your wall and the cost, taking some of the trepidation out of the commitment of a custom frame.
Michaels is also carrying the new Cricut Explore Air, the first wireless electronic cutting machine.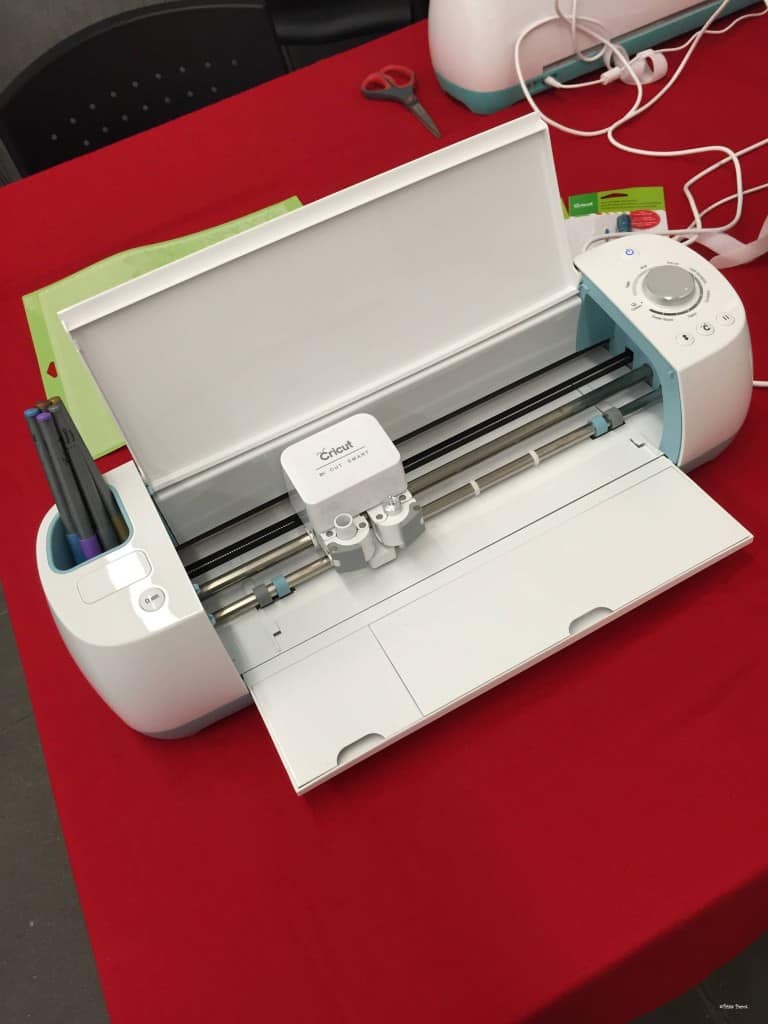 We got to see it in action, and as a Silhouette owner, I can vouch that it's certainly easier to use than the Silhouette line of machines, but it also has some unique features that also make it much simpler. I love that it has an app so you can design on the go, and just send it to your machine when you walk in the door at home, and that you can load both a pen and a blade in at one time. Cricut Explore Air also has the online store to download individual images (no more purchasing an expensive cartridge to plug into it), and offers a subscription service. Michaels sweetens the deal with an exclusive price and bundle packed with 20 Lia Griffith projects and accessories that includes an extra 12" x 12" cutting mat and 1 month of Design Space subscription.
When you're ready to check out with your new Cricut Air, you'll find the shopping queue is lined with point of purchase items like batteries, magazines, and candy. And don't worry, the new Michaels still have their dollar-ish bins that you can find great little goodies like these notebooks.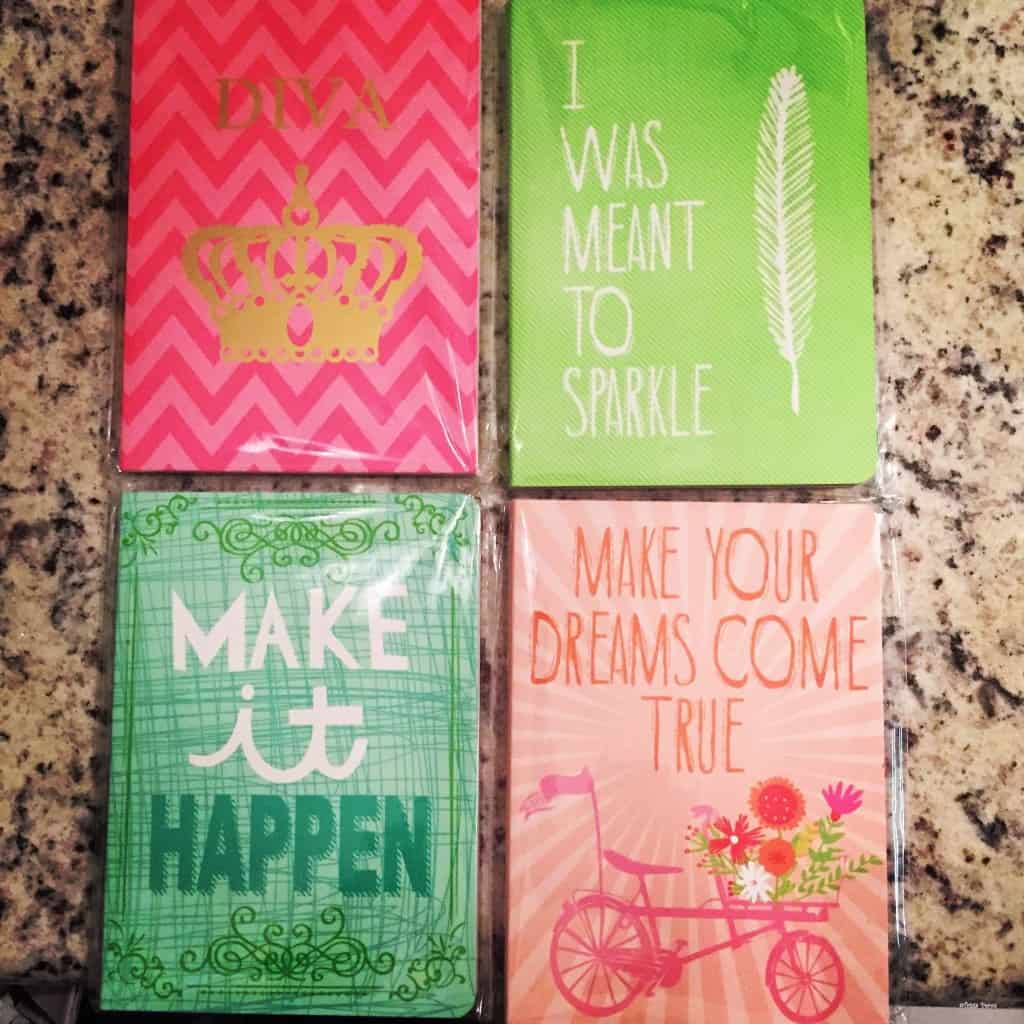 Michael's Frisco Craft Classes
Before you leave, take note of the large windowed classroom at the front of the store. There are craft classes for all ages and skill levels including art and painting, jewelry making, cake decorating and much more. Some are free and some require a small fee.
For example on APril 18th, treat yourself to a glorious Wilton method, Cake Decorating class between 10 am and 1:00pm. Supplies are included and the cost is FREE!
Other classes stretch over several weeks and have a small fee. Sticking with Cake Decorating as an example, Building Buttercream Skills is a four session course and will cost you $22.50.
You can browse through the full list of scheduled Michael's Frisco Craft Classes here.
When the classes aren't in session, you're welcome to come in to work on a project — or even book it for an event like a birthday party or club meeting. Or a blogger party.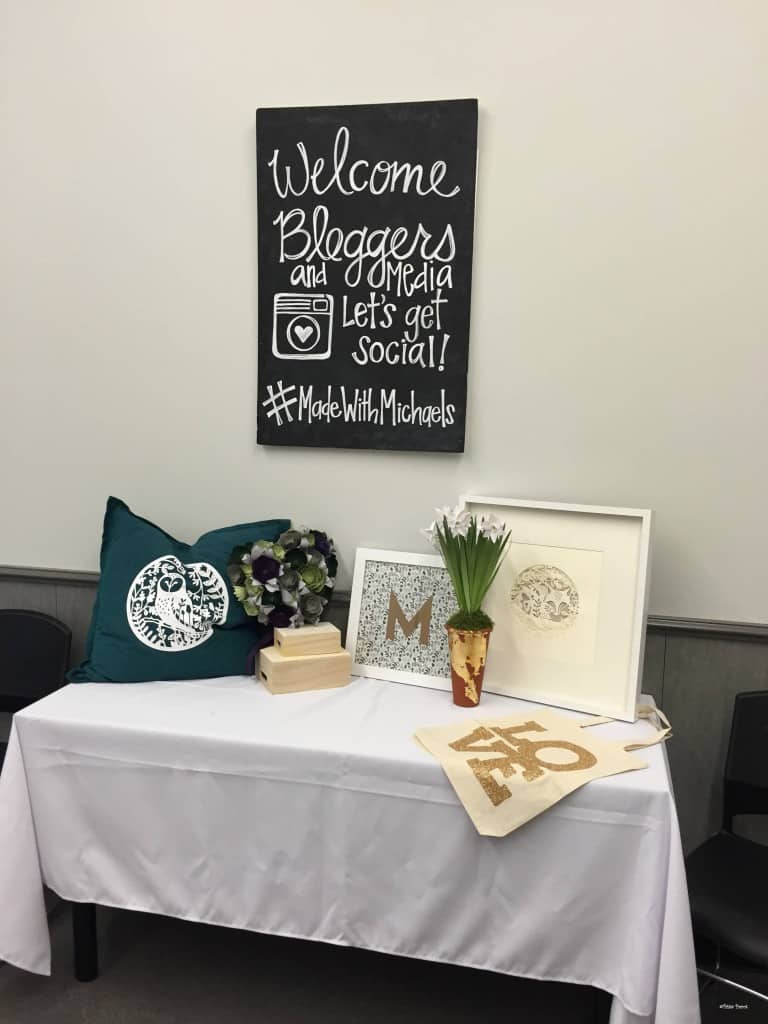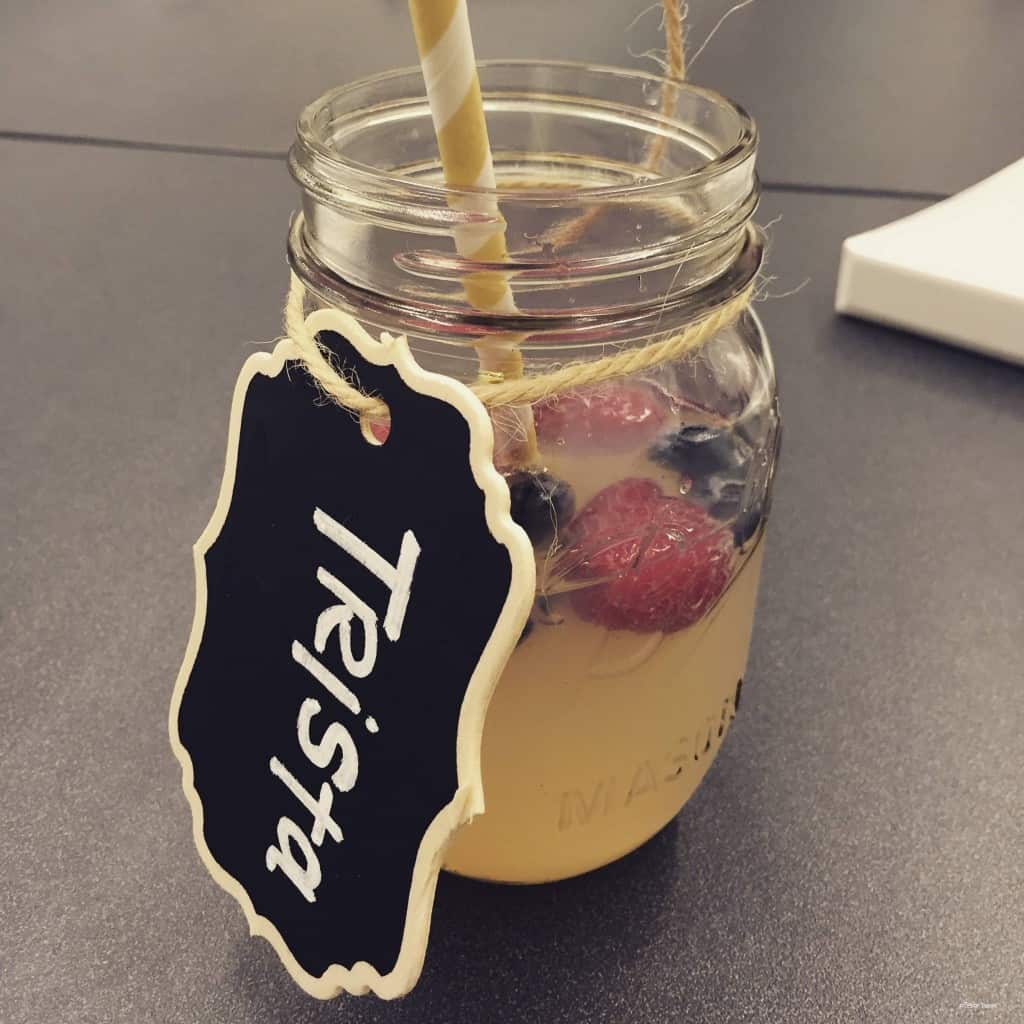 I think you'll enjoy the new store – I know I'm going to!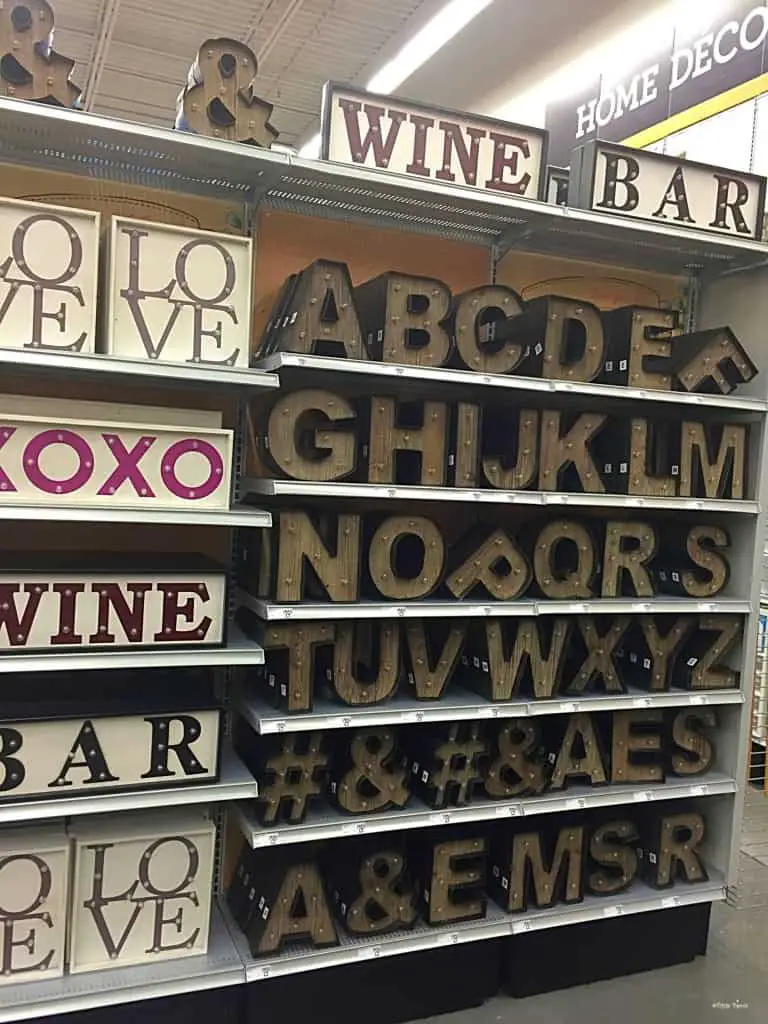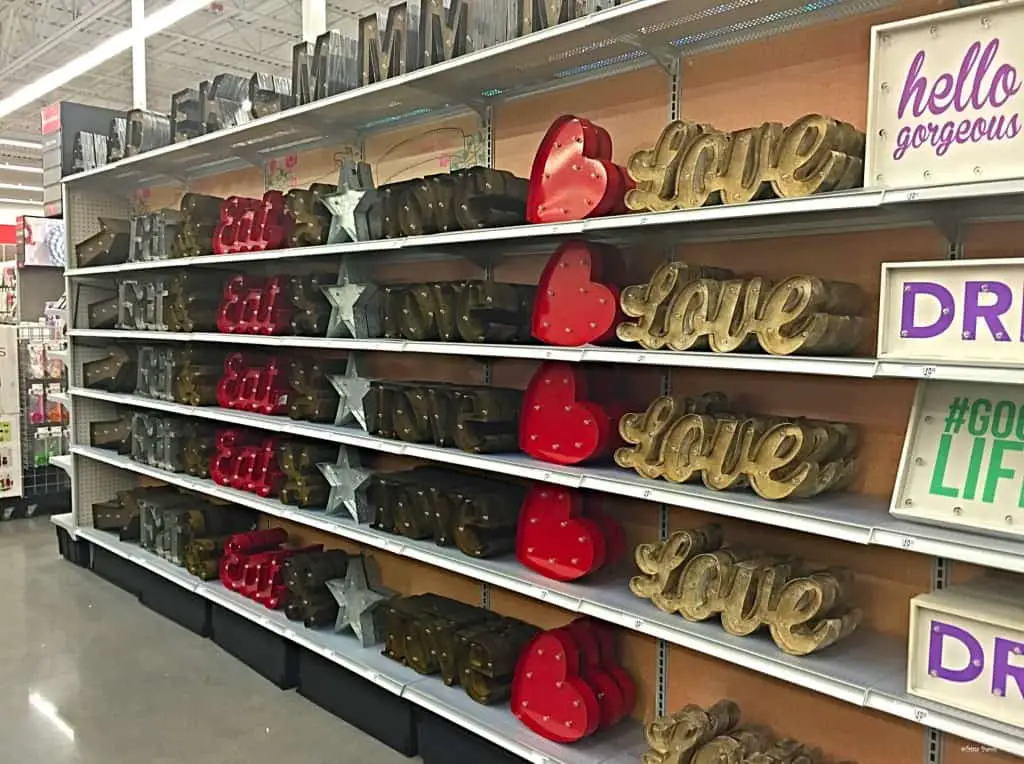 Where to Find Michael's Crafts New Frisco Store:
Micheal's new Frisco store is at  5255 Eldorado Pkwy, just west of the Tollway. It's opening hours are:
Mon-Sat: 9:00am – 9:00pm
Sun: 10:00am – 7:00pm
Phone: (972) 464-1805