Y'all, I know you love your farmhouse décor. Throw in some evolved industrial chic and your heart probably beats a little faster. Well, stop driving to Waco and watching HGTV for inspiration. Frisco has our own little mecca for all of the things.
It's almost like a secret. Only open on Friday – Sunday, and tucked away in a little warehouse park on the far west side of Frisco, the Boxcar House can be our little secret. And by "our," I mean us, all the readers in Southern Living, the travel channel and friends of Joanna Gaines. So get there before it blows up off the map y'all, and be sure and tell them I sent you. K?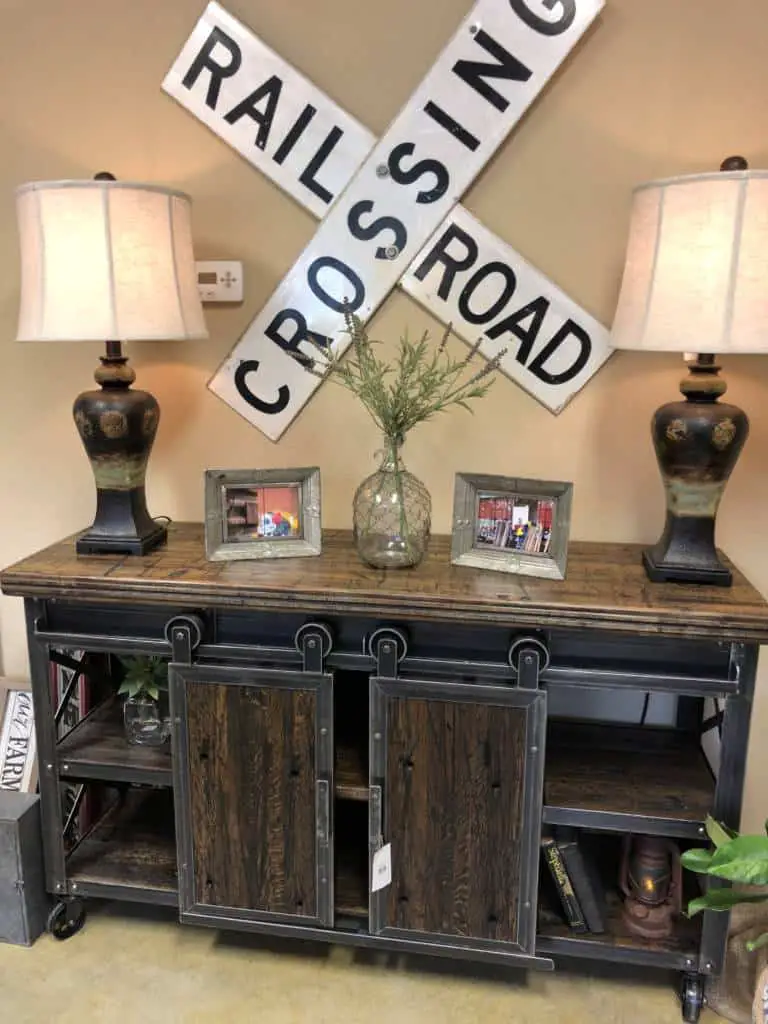 The first time I went in, I could feel my pulse racing a little faster as I instantly needed a huge shopping cart. I wanted everything in there. Could I just buy the whole display and bring it home? Hypothetically, yes, yes I could. Did I? No, no I didn't. Because I didn't bring the truck and I wanted it ALL. The tables, the desk, the barn doors. The. every. thing.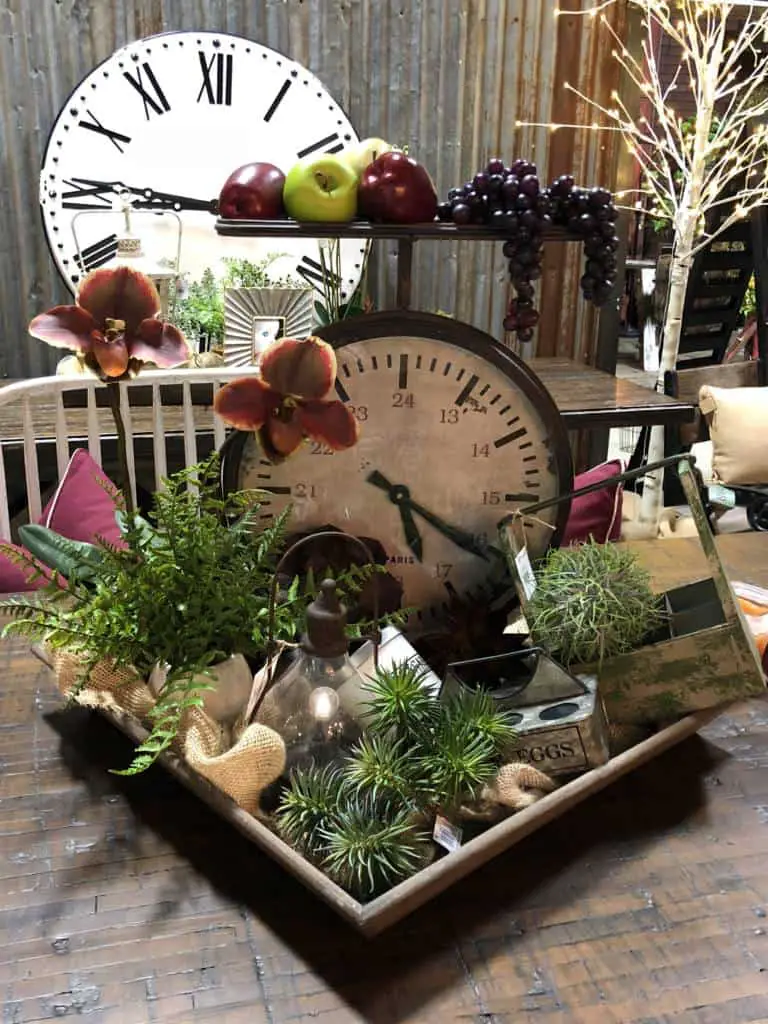 Beyond the southern décor accessories, it's what's underneath the cotton balls and the wood signs. The story of this shop is what really grabs your soul. The furniture is all hand-crafted from cast-off boxcars. (Hence the name.) The wood is reclaimed from retired railcars, and the sheet metal is same. They preserve and restore these reclaimed materials to make stunning pieces that are truly a slice of American history.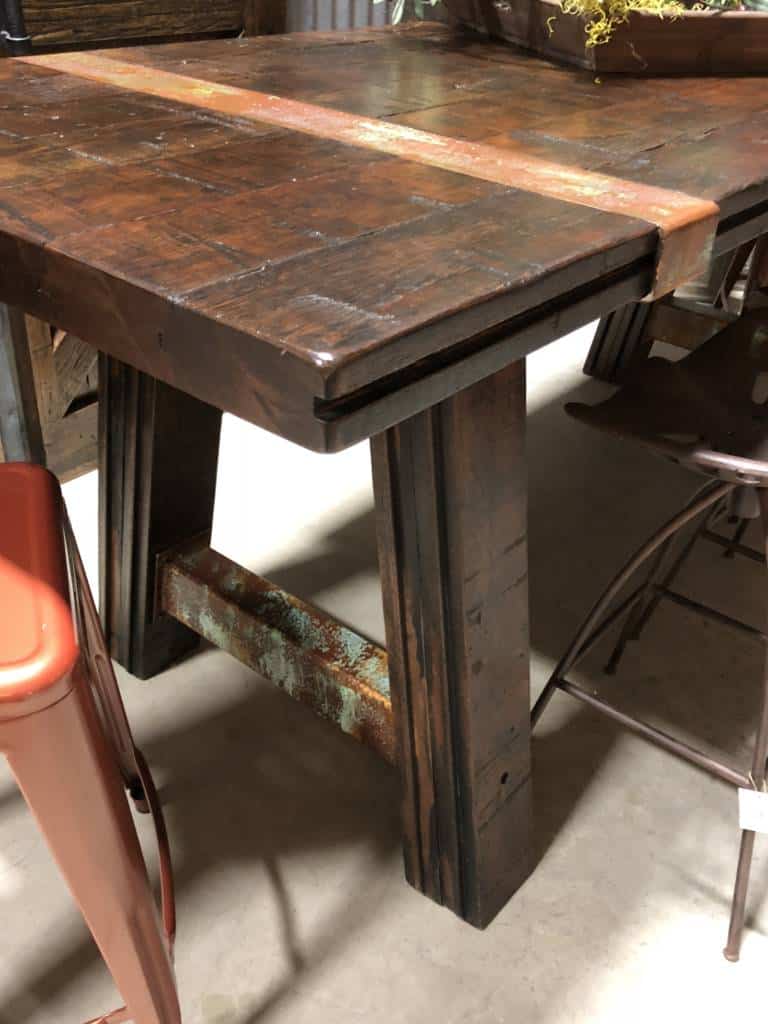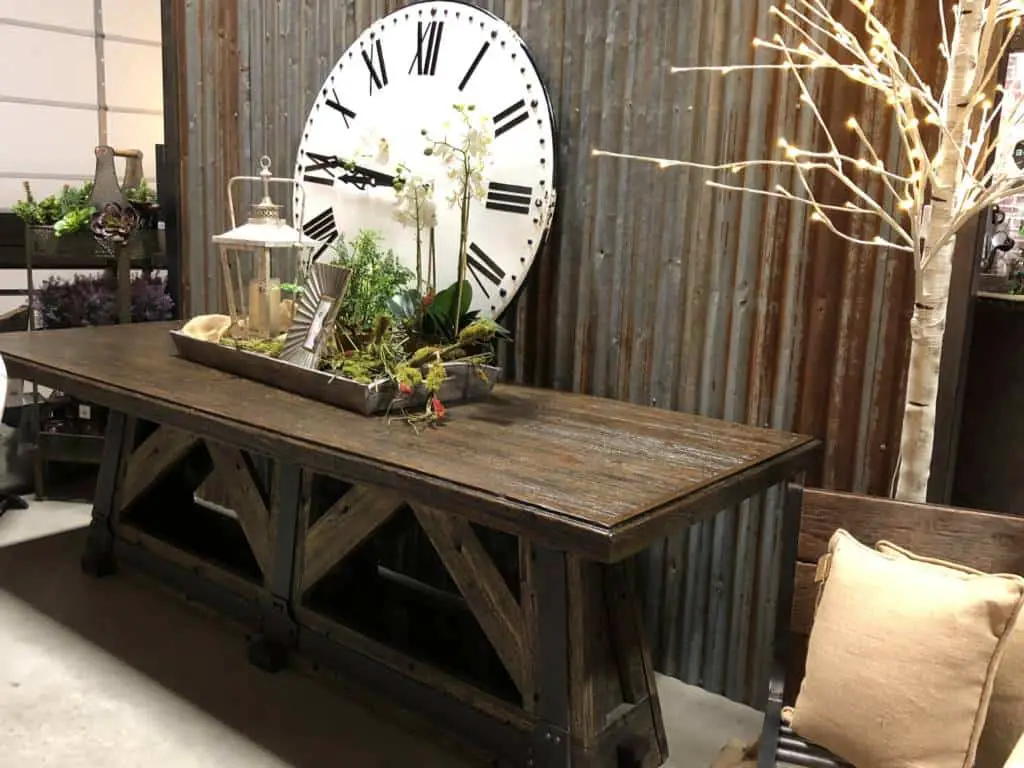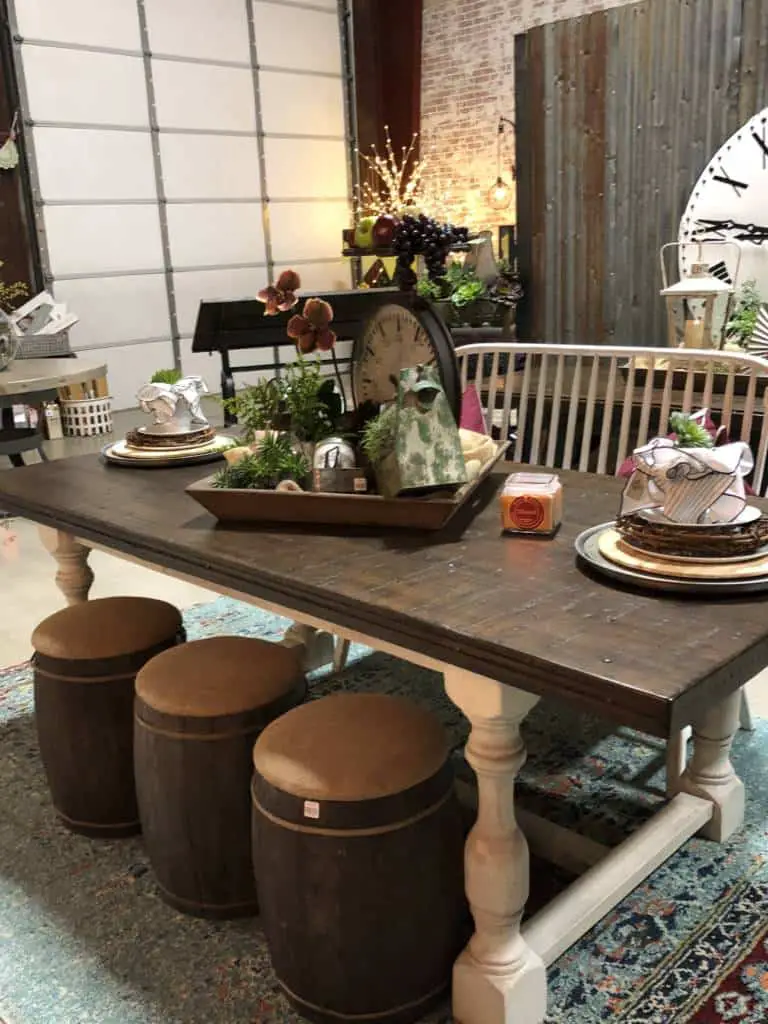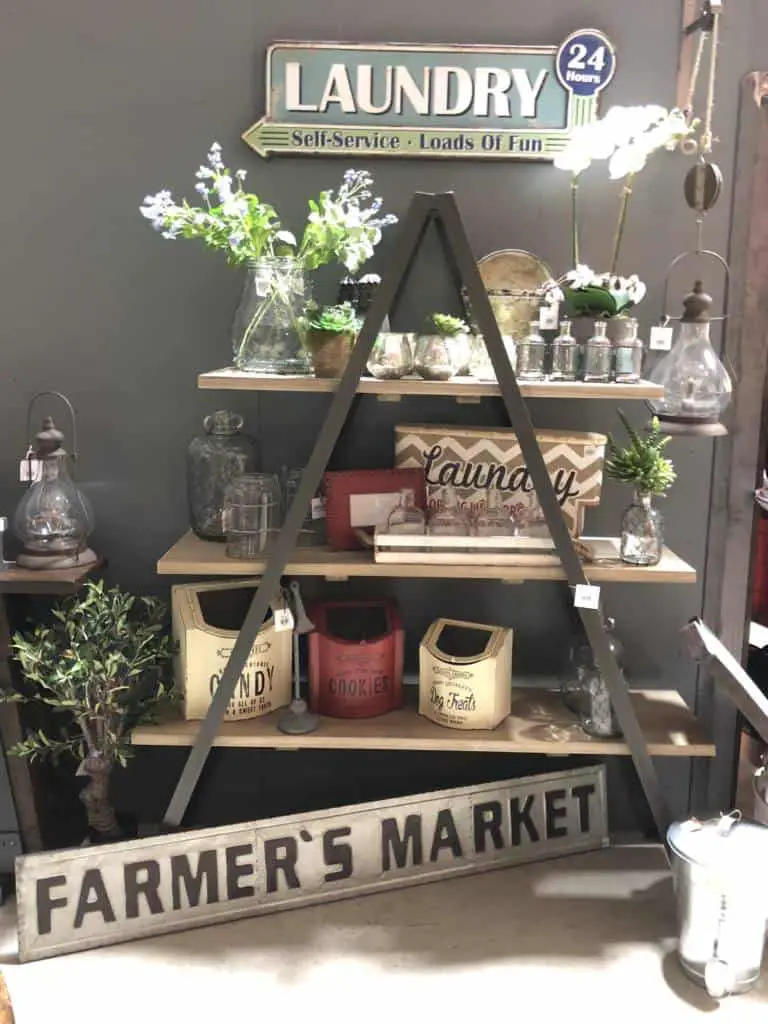 I have my eye (and heart) set on a barn door, but I really swoon over the seating, the bar tables, the shelving and the chassis tables with the mini rolling doors on them to hide the storage compartments…. Basically, like I said, all the things.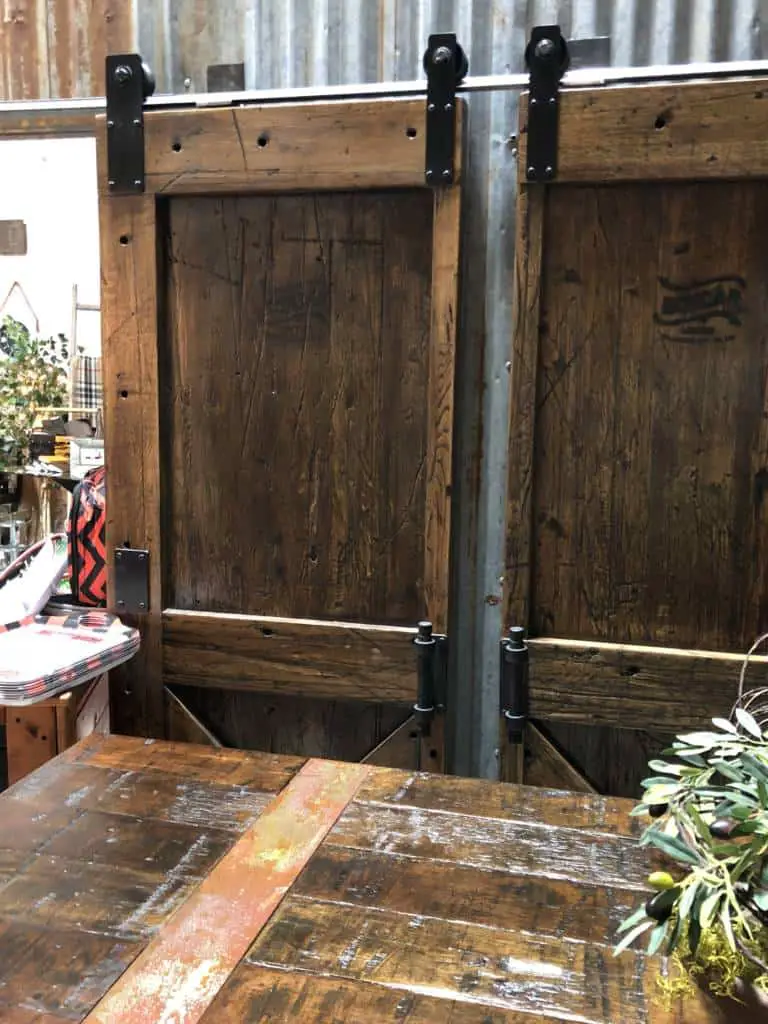 Can't afford a new table right this moment? No worries, your charcuterie has never looks so good on the serving trays also made from boxcar wood. You can even pick your favorite wood finish, (my recommendation is the bloodwood).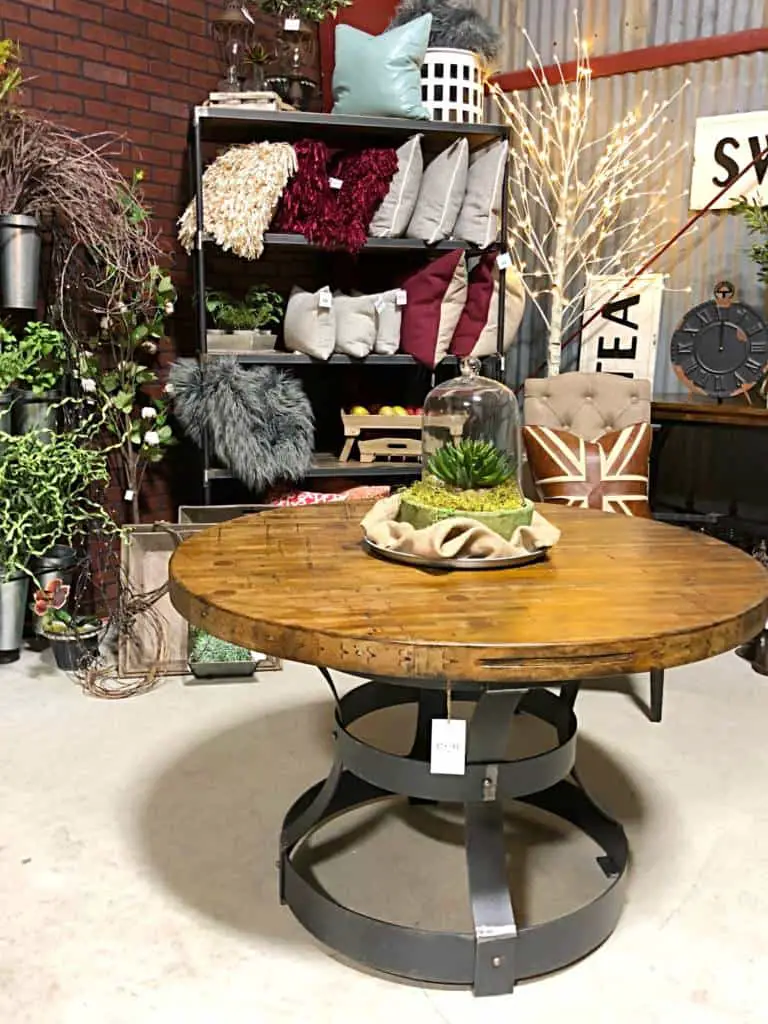 Are you doing a reno in your house or maybe you are a major DIYer? Here's where your head will explode. They also have a lumberyard where you can buy boxcar wood, aged tin, wood beams, and yes, even shiplap. Ummmm hmmmmm. You love me for telling you about this, right?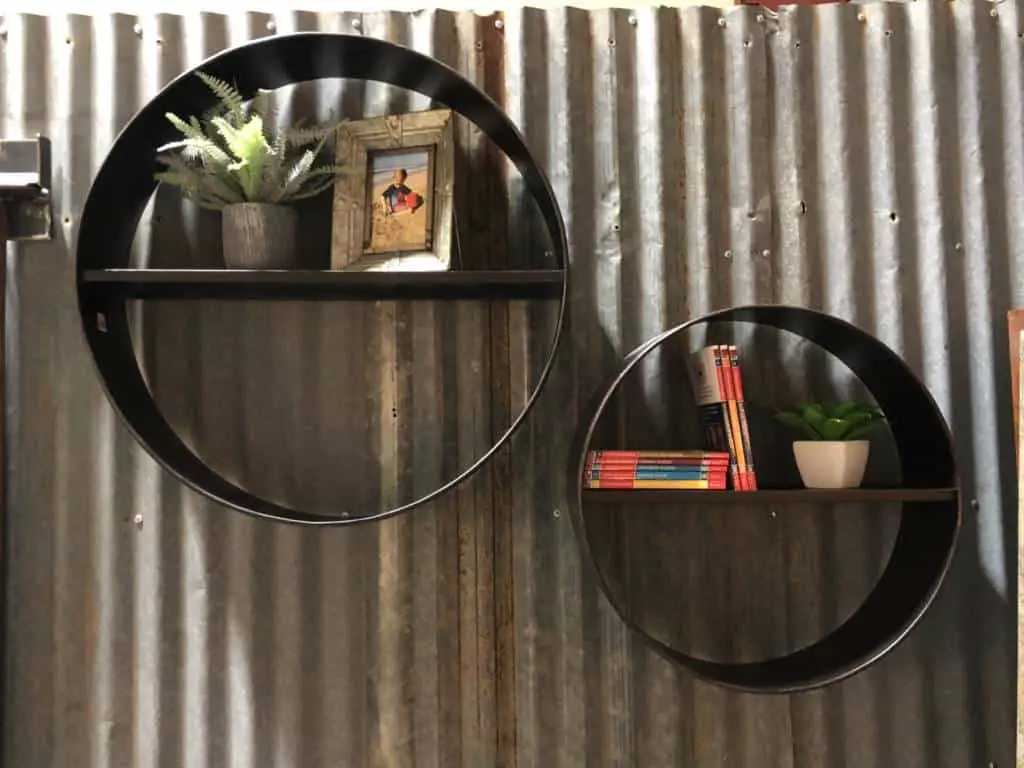 Yes, they have a kids section. Check out these hilarious onsies.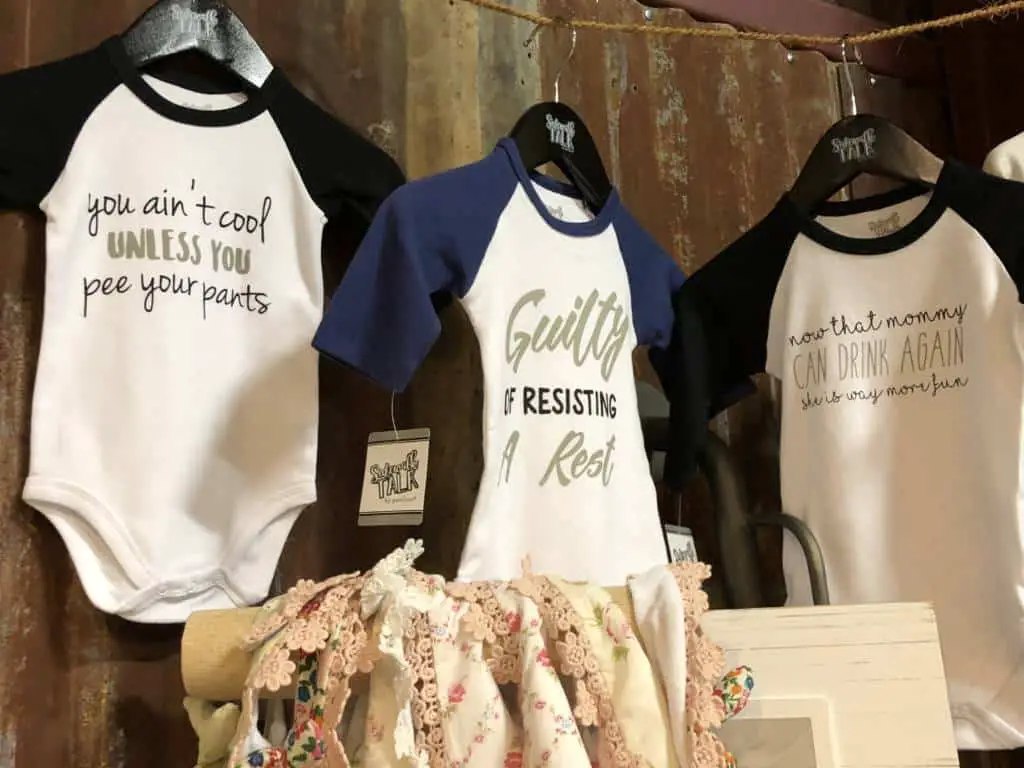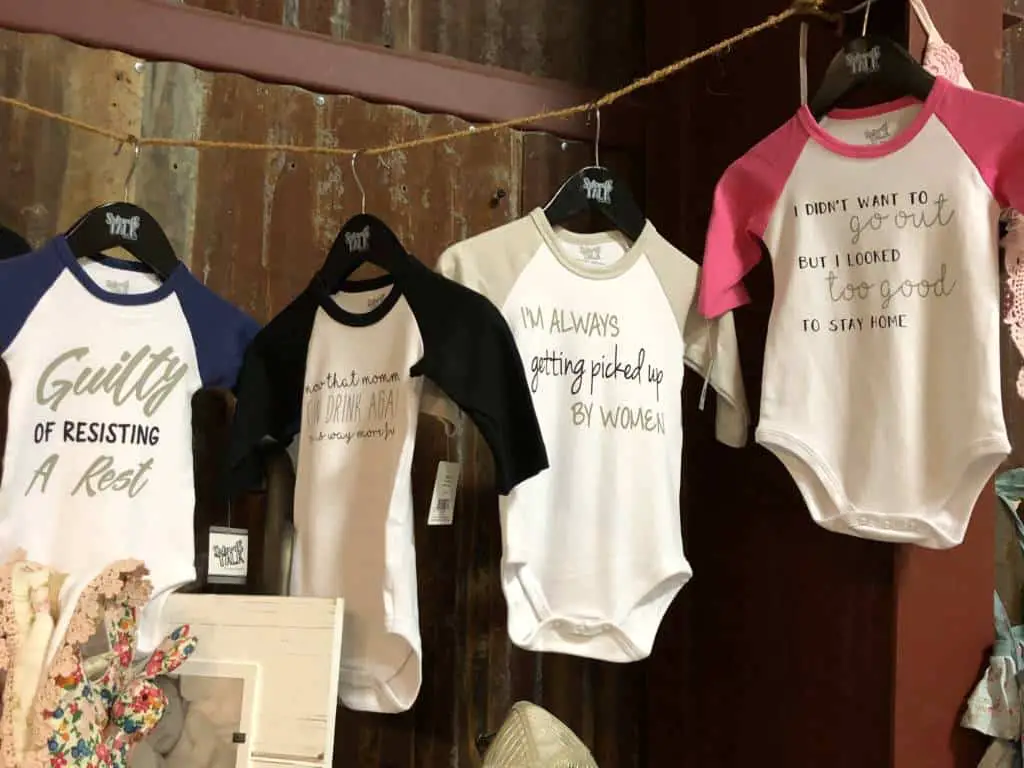 Yes, they are bringing in a line of kids furniture. I mean, how perfect will boxcar furniture be for a boys bedroom? Ugh, I can't stand it.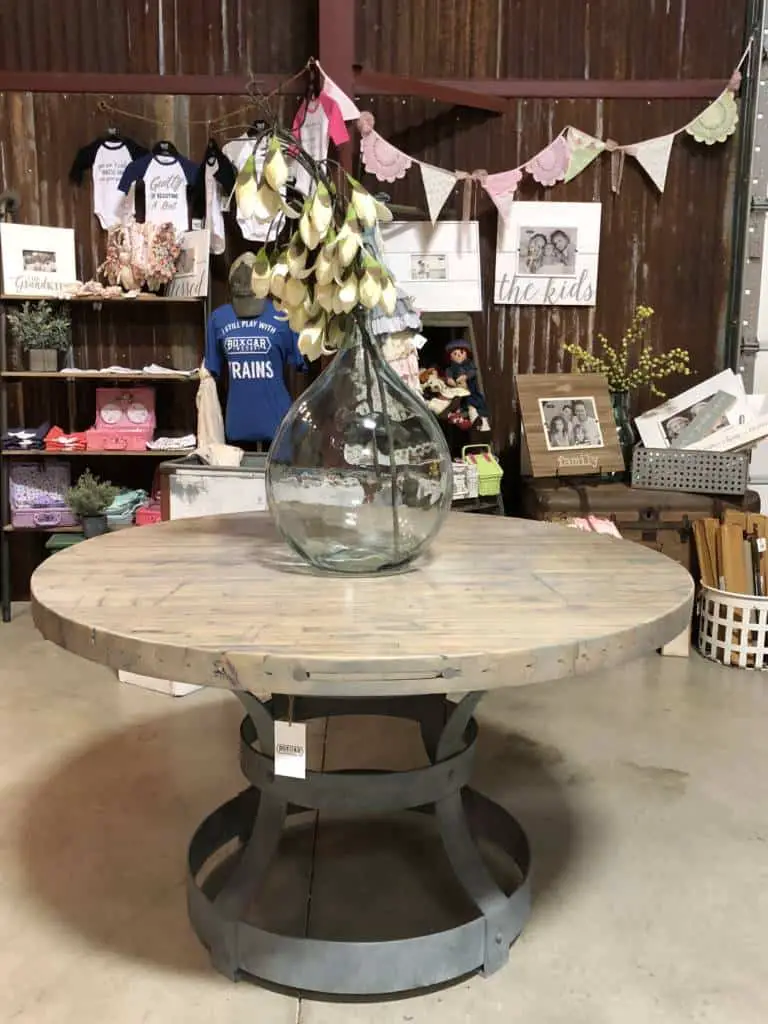 Yes, they have their own line of soy candles and home fragrances. Their cleaning line is Paraben-Free, Phosphate-Free, Sulfate-Free, Phthalate-Free, Cruelty-Free, 100% Vegan.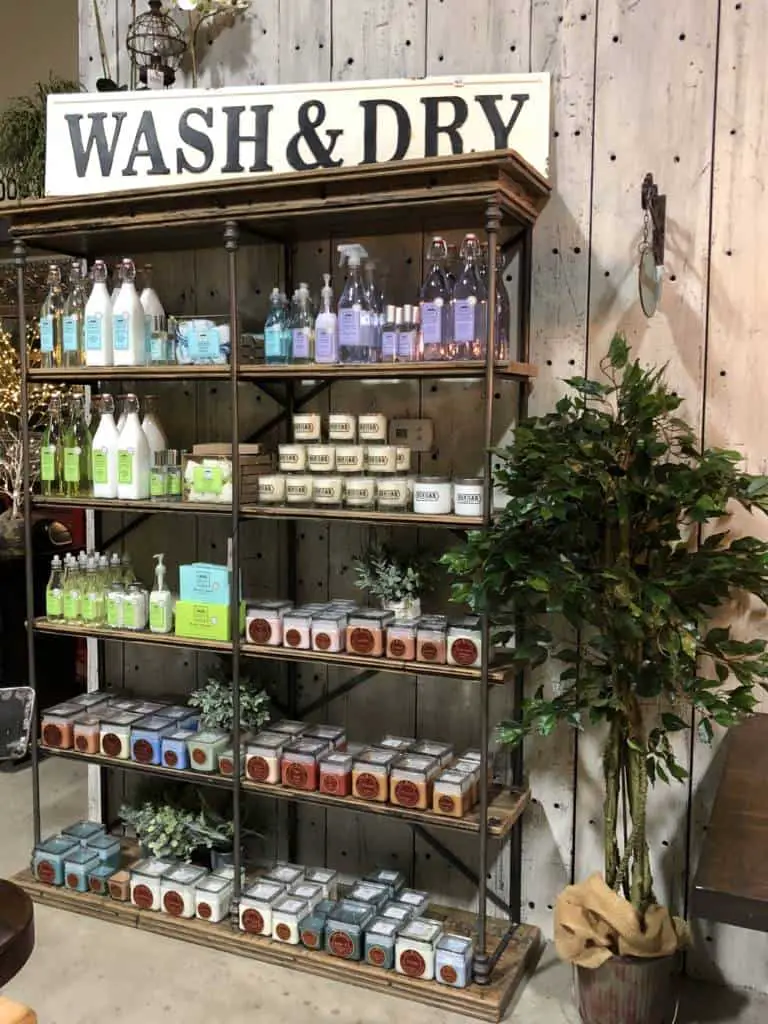 I've been in the store twice now, and I can honestly say that they strive to provide you with that small town hospitality that you don't find in a chain store retailer. It feels like you're going to a store in your hometown where you've known the owners since way back – even though you just met. That's the makings of a great place to shop. I think you'll fall in love here.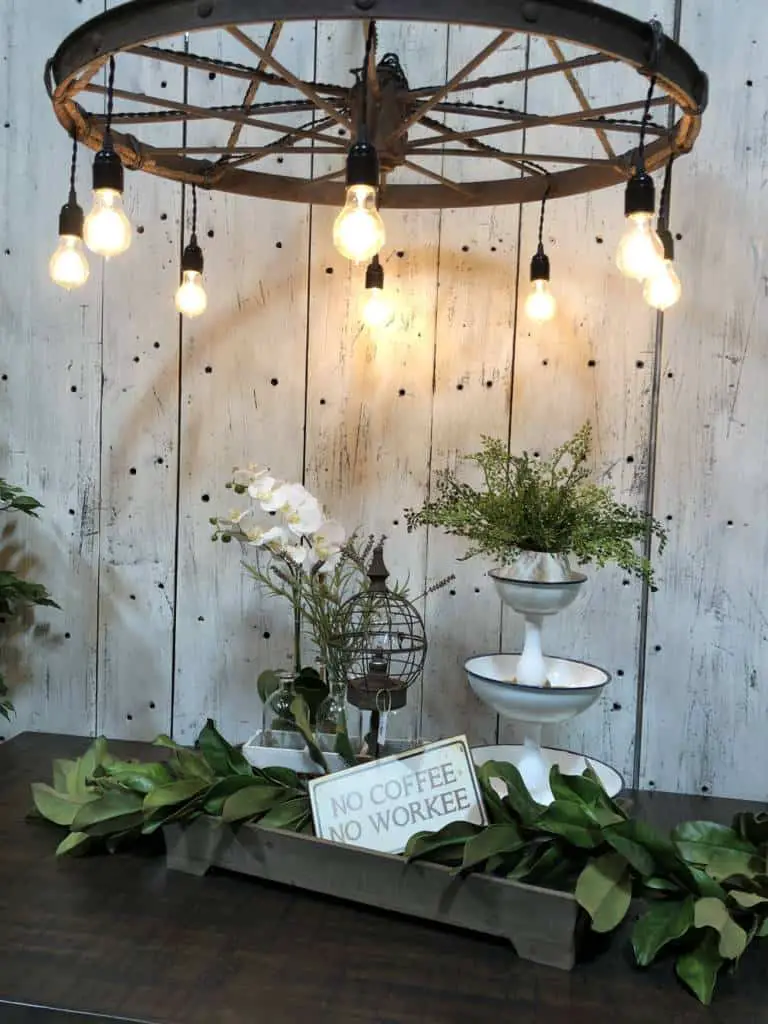 Check out my tour with owner Delisea Carter (below), and then go check it out in person. Busiest times to visit Boxcar House are after 2 pm. on Saturday and Sunday so go earlier so you can have a good chat. 😉 Or visit their website anytime.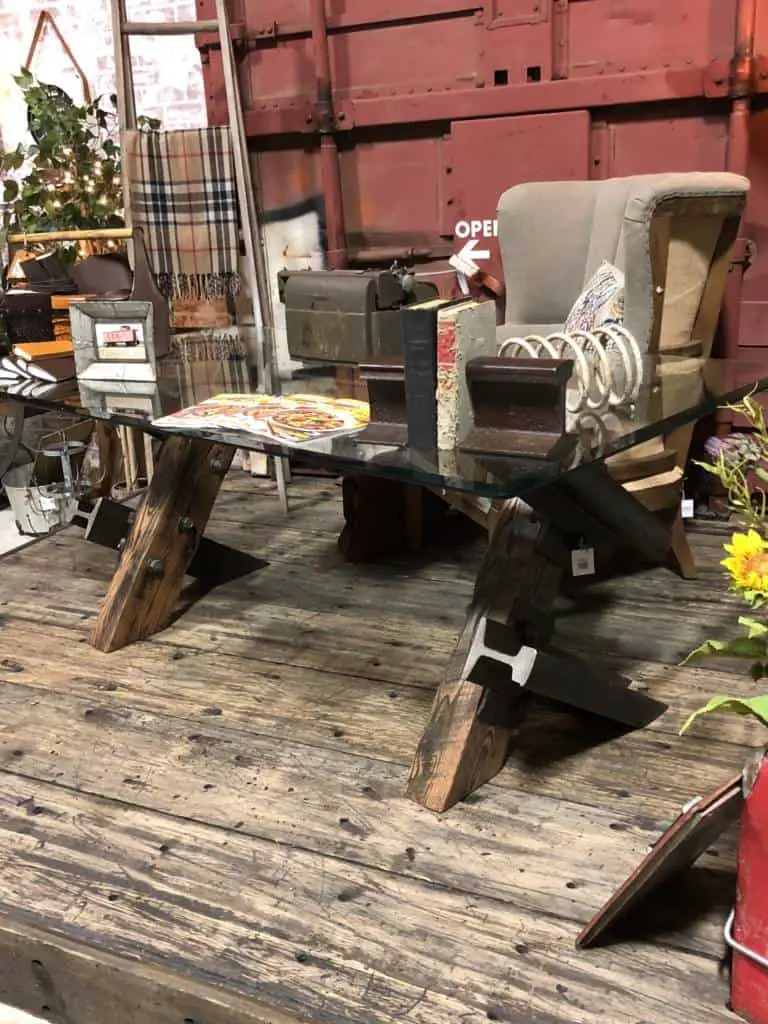 If you can't tell, I LOVE, LOVE, LOVE this place, and I hope you do too. You see this desk?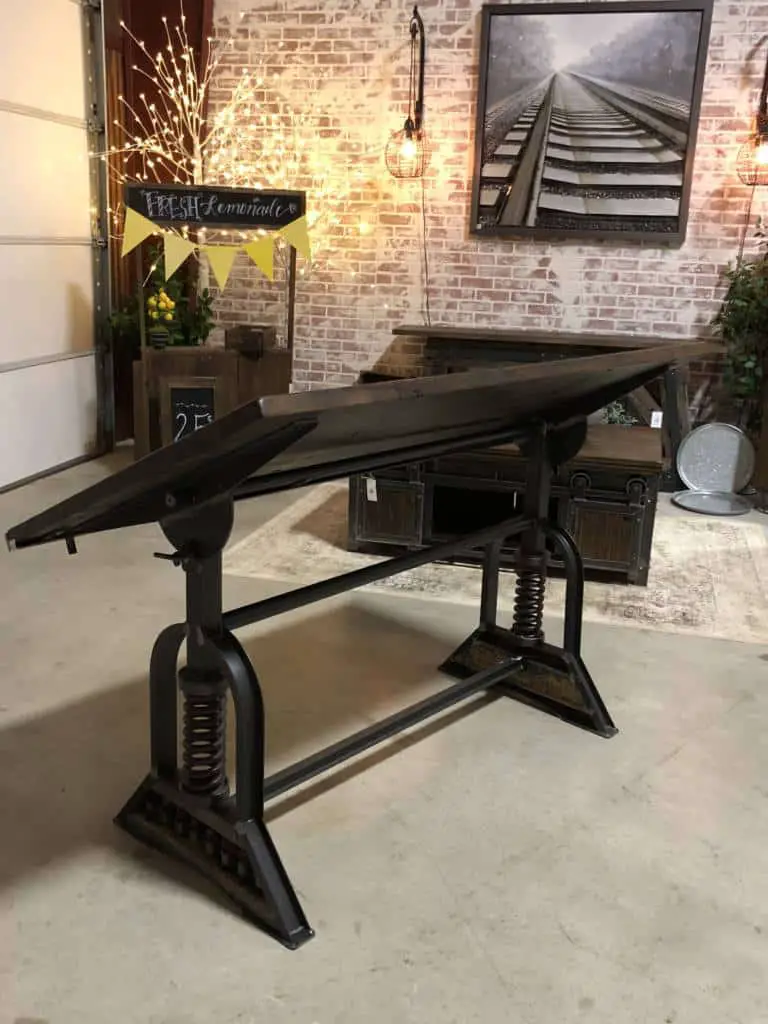 They drove one of these down to Joanna herself, who also loved it. We're eagerly waiting to see if it makes an appearance on the next Fixer Upper.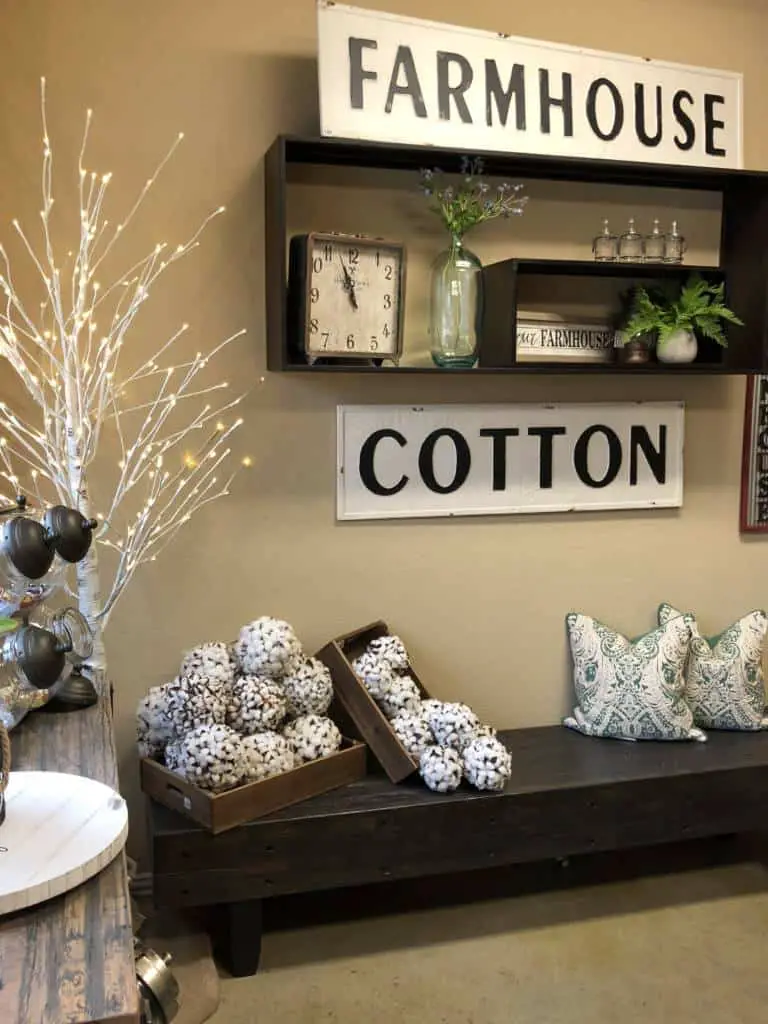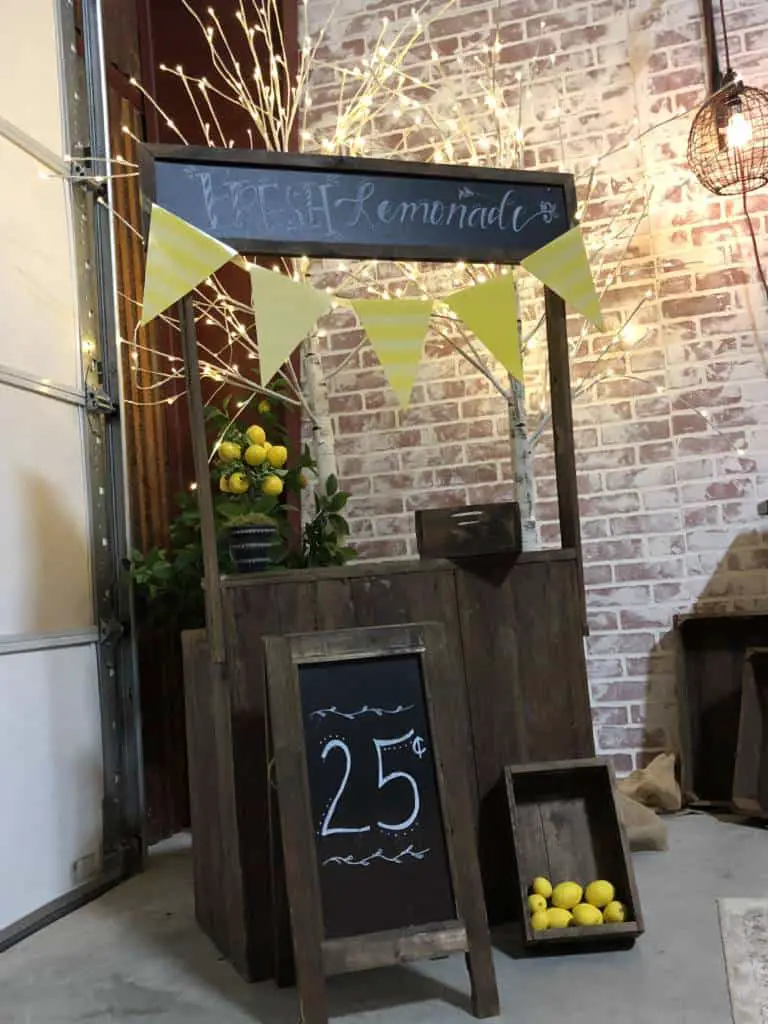 Boxcar House is located at 122 Rose Lane, Suite 702, Frisco, Texas