Oh girl. Go grab a friend and see the new movie, Forever My Girl with Alex Roe and Jessica Rothe. It opens January 19th. Based on the Forever My Girl (The Beaumont Series) (Volume 1)
book by same author Heidi McLaughlin, this is the story of small-town high school sweethearts whose paths separate and crash back together.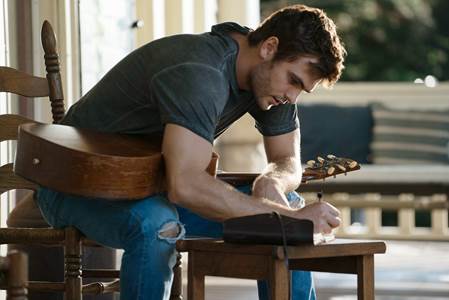 Liam Page (Roe) is plucked out of St. Augustine, Louisiana, and becomes a country music star at a young age. He's overwhelmed with the fame and even though he's in love and engaged to be married, he gets cold feet and doesn't show up on his wedding day. Neither he or his bride-to-be, Josie (Rothe), know that she's pregnant at the time. She obviously figures it out after the jilting, and when he won't return her only desperate call, she moves on like any strong Southern woman would. He lives his best wild and lonely life until he returns to his hometown for the funeral of his best friend. It's then that he pieces together that he's a dad and not shockingly, has to come to terms with his bad acts and much distain from the tight-knit community.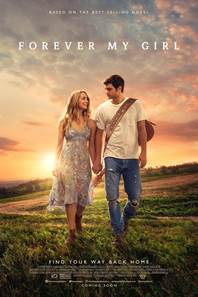 Here's what I loved about it:
Good acting. The leading man, Alex Roe, is a dreamy British-born actor (if you can say dreamy about someone you're old enough to be his mother, okay ewww). He hides his accent perfectly – even when singing. He plays a young, spoiled country star really well. And his endearing factor shoots up as the movie progresses. Josie, the leading lady played by Jessica Rothe, reminds me of my graduate school roommate from Slidell so basically she nailed the whole Southern girl look and small town attitude. But what we really need to discuss is that once Abby Ryder Forston takes the screen as Liam's daughter, Billie, this movie sparkles. She is so freakin' adorable. Everyone in the theater fell in love with her. She was so perfectly cast, this kid's going to be a big star – correction — even more of a big star, as she has a list of noteworthy movie credits already. I can't wait to watch her grow up in more movies.
The locations. The movie was filmed on location in the Atlanta area, but it's definitely a tiny old Southern town. There are lots of New Orleans aerials mixed in. From someone who married into small town Louisiana, I approve. It was believable.
The soundtrack. Ten minutes in, Anna leaned over and said, "I'm going to need to download this from iTunes." To which I replied, "Yep. On the way home." Sadly, it wasn't released by the time we had buckled up, but Alex did promise that a soundtrack was coming. Wait, what? Alex promised? Keep reading…
It's PG. I could take the Cupcake to see this and I think she'd enjoy it too. She's nine, so we'd have to get through the whole concept of having a baby and not being married, and maybe talk a bit about how it's not good to drown our sorrows in booze (a good conversation to have), and that not all boys are going to give you that fairy tale ending BUT… there's no cussing, no sex, and the overall message is solid. She is repulsed at the kissing on the Hallmark channel so maybe I wait a couple years.
The message. It's about forgiveness. It's about owning up to your past and how it has shaped you, recognizing who you are and how your journey has made you to be the person you are, but at the same time, learning that you can have forgiveness and that you can be a better person. That's gold.
What I alluded to previously, is that Alex Roe was actually AT the preview the night, and he graciously entertained Q & A after it. (Here's a link to it on my YouTube channel.) I'm so impressed with this young man. He was charming and polite, and seemed to enjoy the moment – and so did we. They told us before he arrived to hang out by the step and repeat because he would be there in a few minutes and he was eager to meet some of the people who came to see the movie. WHEN DO YOU EVER HEAR THAT FROM SOMEONE IN HOLLYWOOD? So, yeah. Where do I sign up for his fan club?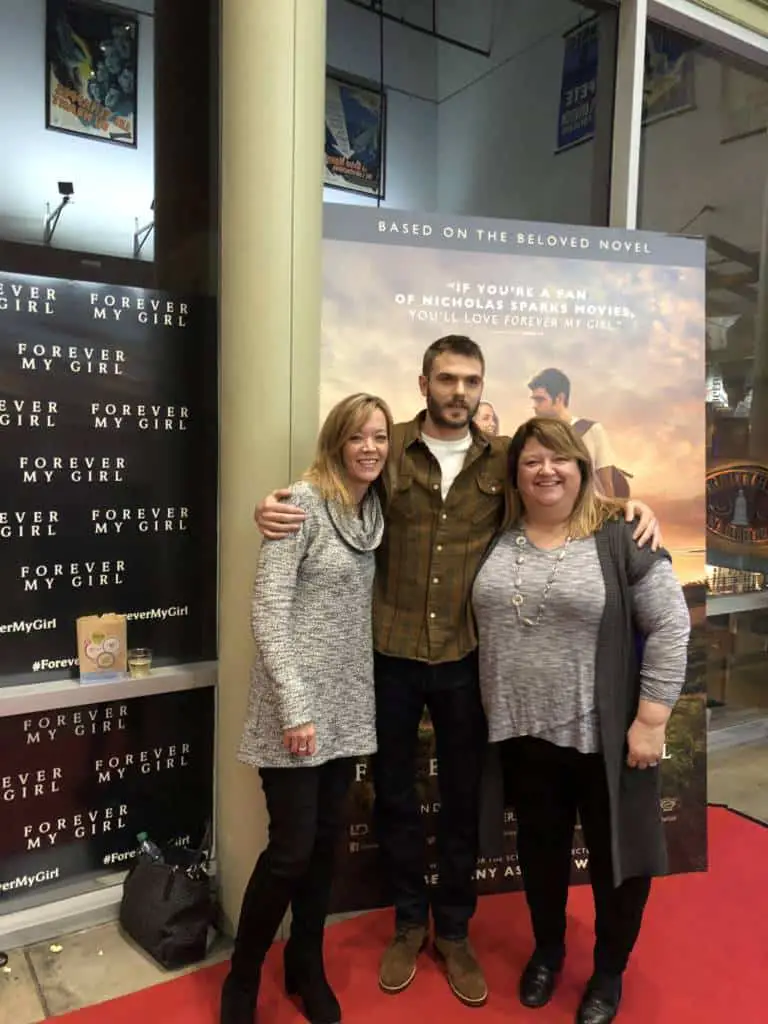 Here's my confession time. I'm really, really not a chick-flick gal. Like, at all. The fact that this movie is being billed as similar to a Nicholas Sparks movie was actually a huge turn off for me and I put off RSVPing to the media invite until the day before the preview, but because I like country music, (and British actors), I decided to give it a chance. Totally glad I did. Go see it.