Are dads really indifferent about Father's Day celebrations?
Did you know that according to Hallmark, roughly 141 million Mother's Day cards are purchased in the U.S. each year? You would think the numbers would be similar for Father's Day, right? You'd be wrong. According to Hallmark, 72 million Father's Day cards are purchased each year— slightly more than half of those purchased for moms.
Believe it or not, lots of research has been conducted to determine why moms tend to get spoiled more than dads each year. The biggest factor seems to be that dads are generally indifferent about the annual celebration and don't consider it to be much to fuss over. Maybe they are harder to buy for too. You can click here for some awesome Father's Day gift ideas.
There is hope for dads though. A new survey by Retail-Me-Not and Kelton Global states that, "children want to make their parents feel loved on both days by giving them a gift. Over three-quarters of Americans (76%) were expected to purchase gifts for Mother's Day (up from 70% in 2017), and 73% are expected to do the same for Father's Day (up 61% in 2017).
Make a choice to really celebrate the dads in your life this year, and maybe we'll start to see those giving statistics increase in future years.
Here are some fun ideas in the DFW area to get the dads in your life excited about their special day!
Create a Father's Day Sign for your Dad or Grandpa
Hosted by Makers on Main
When: June 9, 2:00 – 4:30 pm
Where: Makers on Main, 190 W. Main Street, Suite 100, Lewisville, TX 75057 
Cost: $30 (includes a 17.5 x 7.75″ wooden sign, paint and adhesive vinyl)
 NOTE: This class is suitable for Makers 12 years and older. Unfortunately, they are not able to accommodate children. Tickets are required. See notes on registration page regarding downloading the free Silhouette Studio Basic software prior to the class.
@MakersOnMain
Comedy and Game Night Featuring Fathers!
Hosted by Best Drinks Ever Corporation
When: June 15, 6:30 – 10:30 pm
Where: Best Drinks Ever Corporation, 10606 Shady Trail, #Ste. 113, Dallas, TX 75220
Cost: $12-$31. Includes appetizers, tacos, nachos, quesadillas, music, games, fun, and entertainment!
Additional Info: They will be giving away a free beer OR C&B sunset cocktail to fathers in attendance, four FREE tickets to a Texas Rangers game, as well as FREE cocktails at 7:00 pm, 8:00 pm, 9:00 pm AND 10:00 pm.
NOTE: 21+ only
@BDE_Dallas
Father's Day 2018 Murder Mystery
Hosted by Maggiano's Little Italy- Northpark
Enjoy the atmosphere and fabulous cuisine of Maggiano's Little Italy while also taking part in this hilarious homicide investigation!
When: June 15, 7:00 – 10:00 pm
Where: Maggiano's Little Italy, 205 North Park Center, Dallas, TX 75225
Cost: $65 plus tax
@Maggianos
Cost: $20. Tickets will be available at the door but early registration is recommended. Every ticket-holder receives: A limited edition Dad-Fest glass (while they last – they cannot guarantee a glass without early registration), 8 six-ounce pours of beer, including special release beers while they last!
Additional Info:
– Awesome food provided by Hicks BBQ, Just Encased and DK's Twisted Smokers BBQ
– Ugly Tie Contest at 1:00 pm
– Dad Bod contest at 3:00 pm
– Phillip Johnson will be jamming live tunes 3-7 pm.
NOTE: Bring your lawn chair or a tent to set up. Bring your well-behaved dog (must be on a leash). Bring the family – it's a celebration of fathers!
@ShannonBrewery
Hosted by the Food and Beverage Admin
Enjoy an afternoon of bank fishing with dad! Bring a rod, reel, and bait. No fishing license is required. This event is generally focused on fathers and their children, but there will also be a spa company available to pamper the women in attendance.
When: June 16. 3:00-9:00 pm
Where: Cedar Hill State Park, 1570 Farm to Market Road 1382, Cedar Hill, TX 75104
Cost: Free for kids 13 and under. Food and additional amenities are not included but can be purchased separately; Early bird tickets are available for $20 (plus a $3.16 processing fee) and include food and BBQ for two.
@FoodxBeverage
Hosted by Chick-fil-A Killeen
Chick-fil-A Killeen is rounding up dads and daughters for its Annual Father Daughter Date Night. Your daughter's ticket will include a special pony ride, one 4 ct. kids' meal with ice cream, and a small gift! Dad's ticket includes a #1, #3, or #4 meal and a special table for you and your daughter! Come dressed in your best wild-west outfit to win a prize! Don't forget to get your picture taken with the Chick-fil-A cow at the photo booth!
When: June 16, 4:00 – 5:30 pm
Where: Chick-fil-A, 1400 East Central Texas Expressway, Killeen, TX 76541
Cost: $12.00
@ChickfilA
Hosted by Topgolf Forth Worth
Reserve a Topgolf bay for up to six guests (or reserve two bays side-by-side if you have more than six guests). Reservations are required and include two hours of Topgolf play (1st and 3rd floor available).
When: June 16 or 17
Where: Topgolf Fort Worth, 2201 E. 4th Street, Fort Worth, TX 76102
Cost: $75-$140
NOTE: Food and beverage IS NOT included and must be purchased separately.
@Topgolf
Hosted by Tiny Paint & Tipsy Paint, Inc.
Create a custom masterpiece with your pops! Open to all ages. No experience is required!
When: June 17, 11:30 am – 9:30 pm
Where: Harwood Tavern, 333 S Harwood St., Dallas, TX 75201
Cost: $25 for ages 5-12; $35.00 for adults. Ticket includes canvas, apron and painting supplies. Adult ticket also includes one alcoholic beverage.
National Videogame Museum celebrates Father's Day with half-priced tickets
Cost: Normally $12, the tickets will be $6 plus tax for dads and can be purchased at the door. $12 general admission, $10 for children 10 and under, as well as military, educators, and seniors. (Valid ID required upon purchase of military, educators and seniors tickets)
When:  June 17, noon to 5 p.m.
Where: Frisco Discovery Center, 8004 N. Dallas Pkwy, Frisco, Texas (Free parking)
Museum highlights:
· Pixel Dreams: A 1980s-inspired arcade full of timeless classics such as Asteroids, Centipede, Donkey Kong, Space Invaders and more.
· Giant Pong: Play the classic game Pong on the world's largest home Pong console on a giant 15-foot TV replica from the 1970s.
· Head-to-Head Hall: A hall full of gaming stations where you can go head-to-head with friends, family or competitors in tournaments.
· Gearbox behind the scenes: See the actual office of Randy Pitchford, founder of Gearbox Software and creator of the games Borderlands, Brothers in Arms and Duke Nukem Forever.
· The Timeline of Consoles: Learn the stories and see artifacts from more than 50 past and present video game consoles on a physical timeline.
· Rarest artifacts: A collection of rare artifacts will be displayed including the only Sega Neptune prototype, the unreleased Barbie edition for the Nintendo Game Boy Pocket system, the Atari Mindlink controller (one of only two in the world), the ultra-rare RDI Halcyon laserdisc-based game console and the Nintendo World Championships cartridge from 1990.
@nvmusa
Hosted by the Grapevine Vintage Railroad
Treat dad to a unique experience aboard the authentic early 1920s Victoria-style coaches. There will be a drawing on each ride for one lucky dad to win a Father's Day gift. Must be at least 21 years old to be eligible to win.
When: June 17. 1:00 & 2:45 pm
Where: 705 S. Main St., Grapevine, TX 76051
Cost: $18 – $26 per person
@VisitGrapevine
Hosted by The Grove Kitchen and Gardens
Celebrate dad and enjoy shrimp with sides and live music out on the lawn.
When: June 17, 3:00 – 10:00 pm
Where: The Grove Kitchen & Gardens, 3500 Old Jacksonville Highway, Tyler, TX 75701
Cost: $20-25
@TheGroveTyler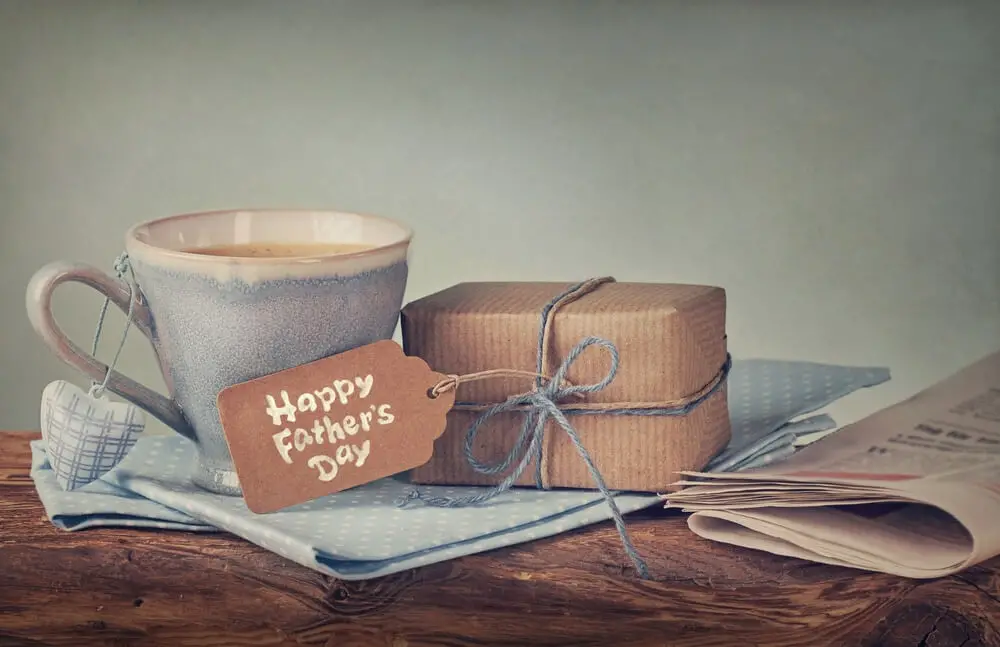 What to buy the Dad who has everything? Here are 16 Father's day gift ideas that are so cool, even mom would want them.
read more