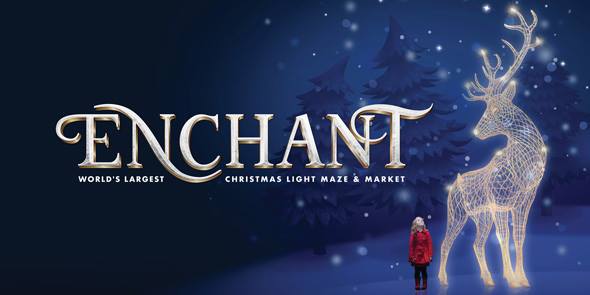 This post was sponsored by Enchant Christmas. All opinions are my own.
Prepare to be WOWED. Enchant Christmas is a family experience you don't want to miss. Making it's first US debut, this incredible holiday experience is really all that.
There are 23+ foot lighted reindeer and ginormous snowflakes and ornaments and even a sleigh that's perfect for a photo opp – but that's just the pretties to look at. There is a beautiful lighted holiday maze that the kids will not tire of (wear your sneakers), ice skating under a lighted bridge, rows and rows of artisan vendors, some of your favorite food trucks with a variety of delicious options, and live holiday entertainment to keep you busy.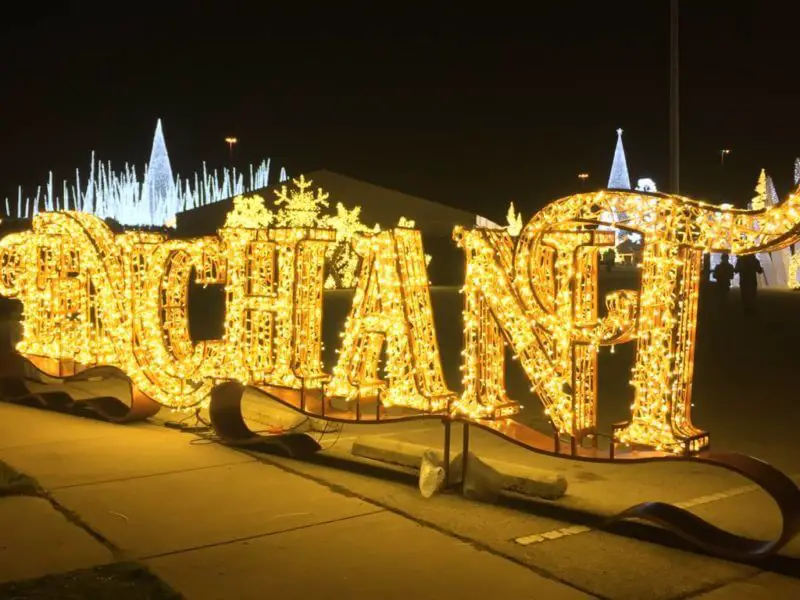 They say everything is bigger in Texas, and Enchant Christmas is crazy huge.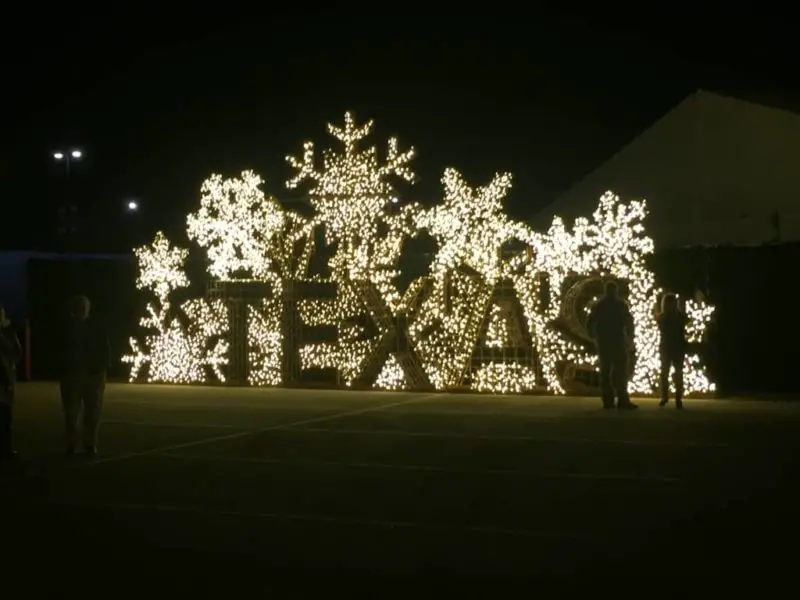 It's like they dropped this amazing Christmas experience right down onto the parking lots between Globe Life Park and Texas Stadium. Well, that's exactly what they did, but it's so massive, you really wonder how they even fit it in there in the first place. But the good news? There's plenty of parking all around it!
The Cupcake and I attended preview night and I mean, I knew what to expect before we went and I was still struck with how well it was put together and how much fun we had. Two hours for the two of us was just not enough! We both wanted to stay much longer to keep skating, shopping, eating, watching the singers – I'd say you could spend the whole evening there with your kids, grown ups, seniors. It's full-family friendly. Also, there were plenty of of wheel-chair-bound guests enjoying ALL of the experience. (My heart swelled to see one sweet man "ice skating" in his chair!) so this is a holiday treat that everyone can enjoy.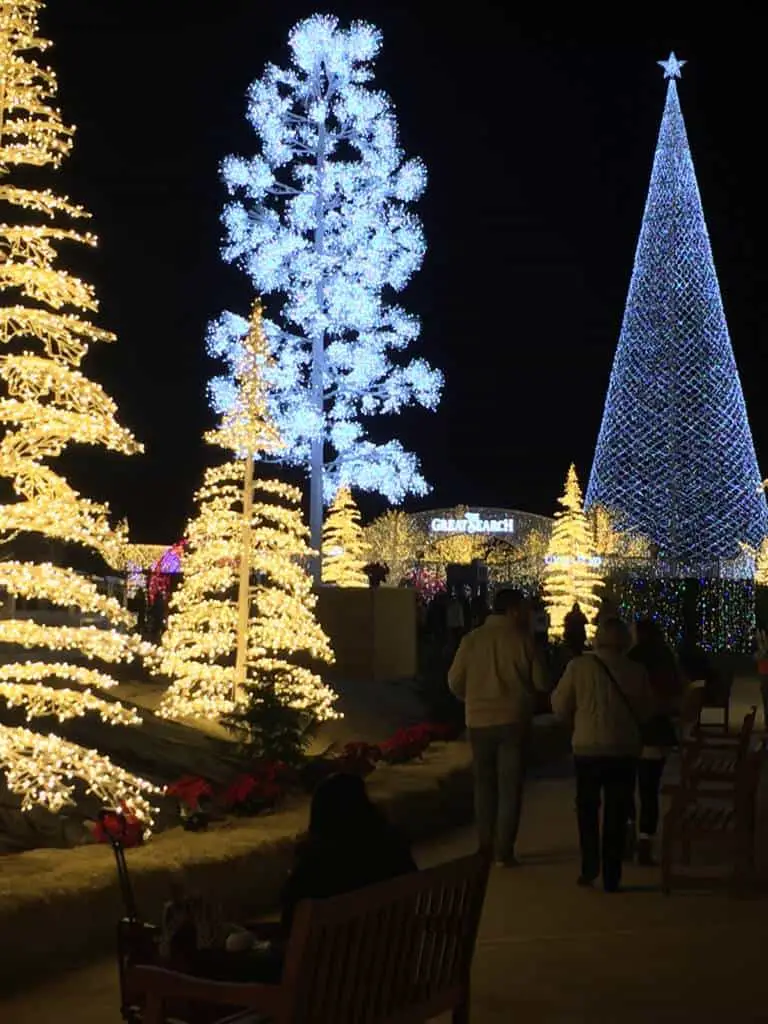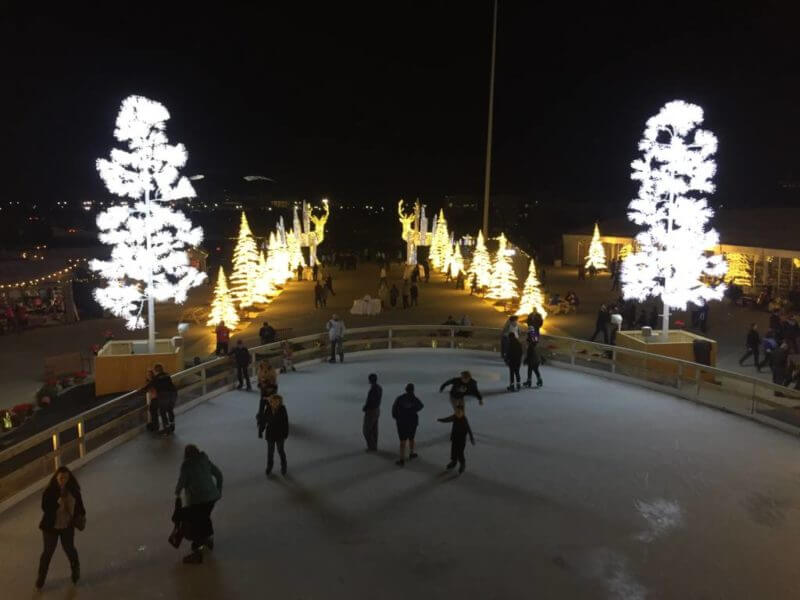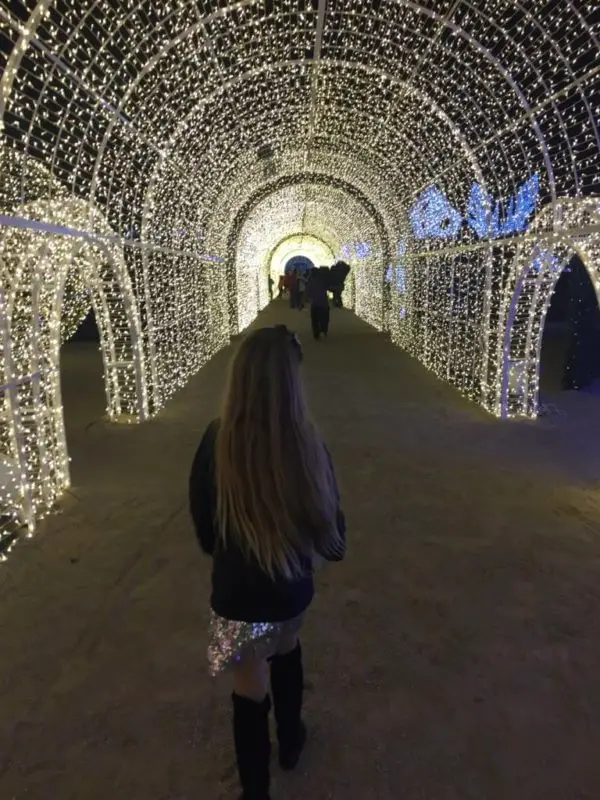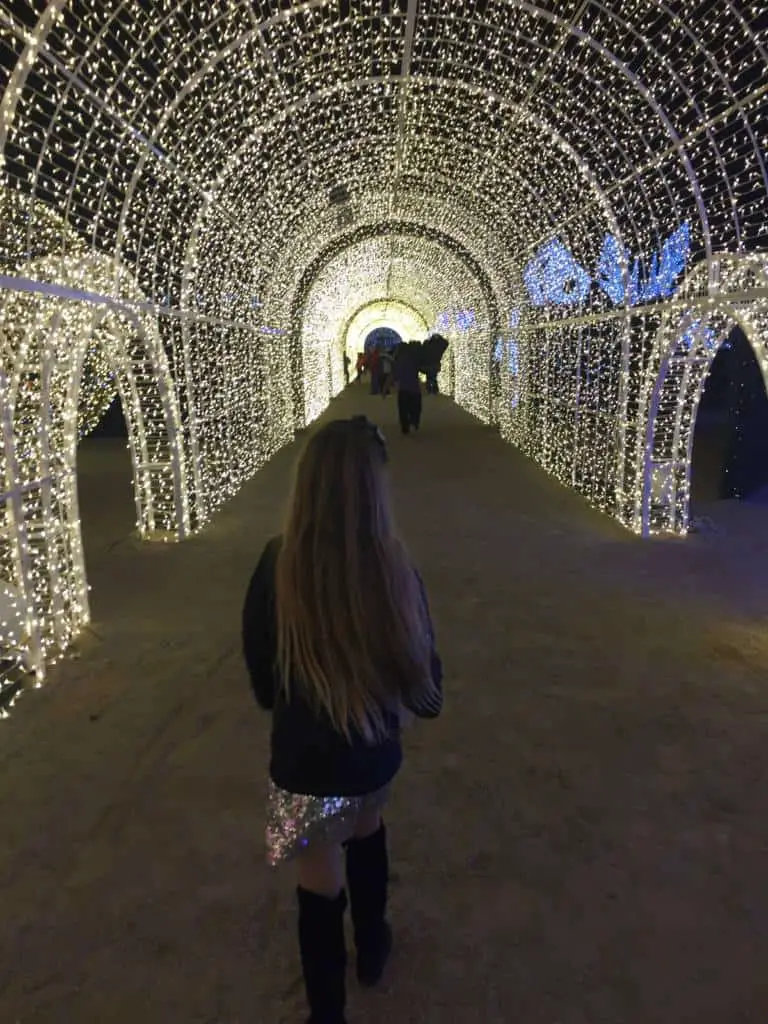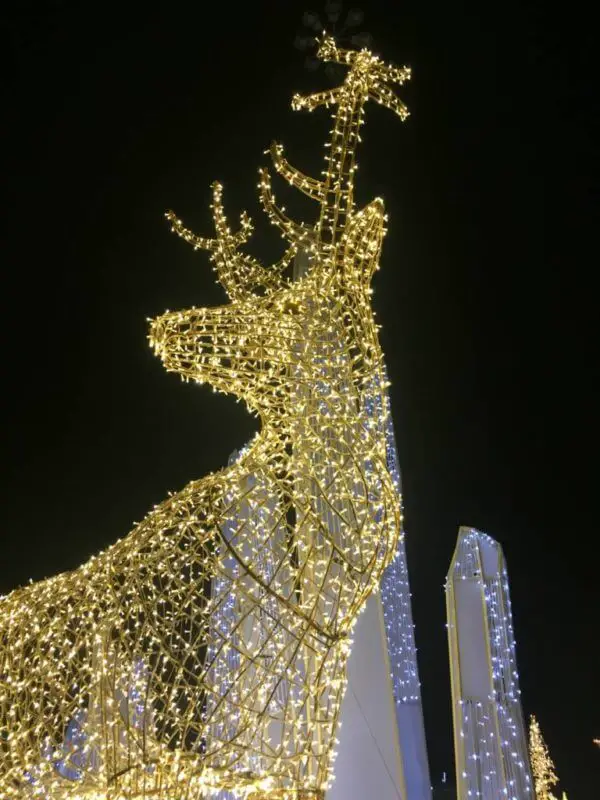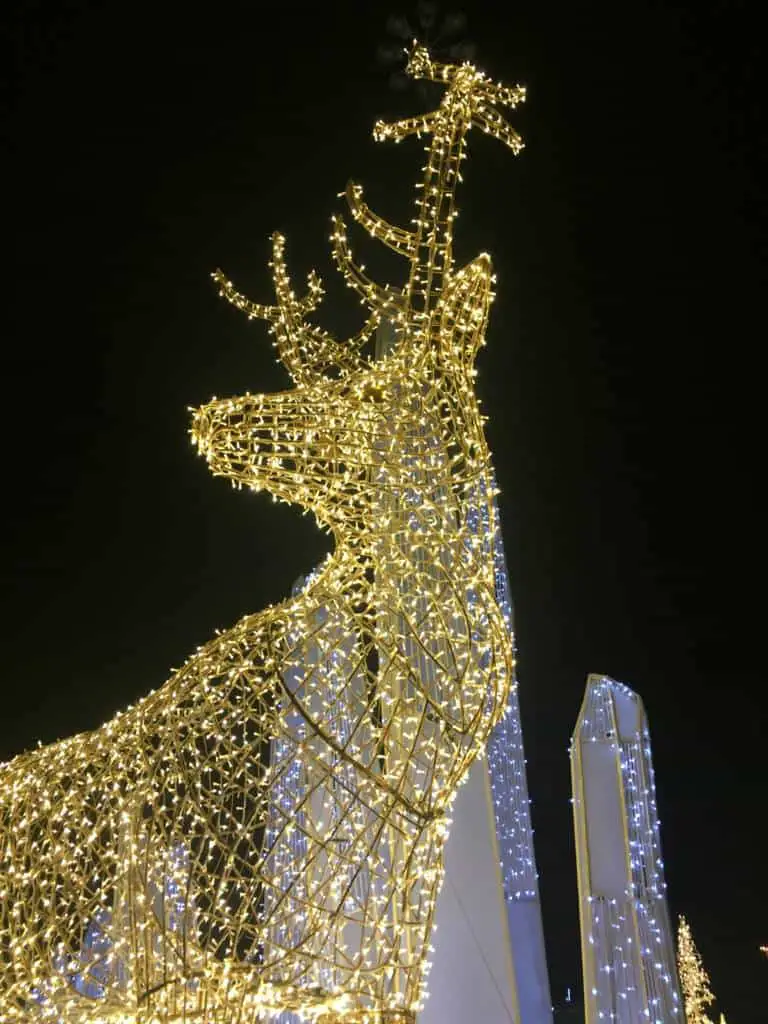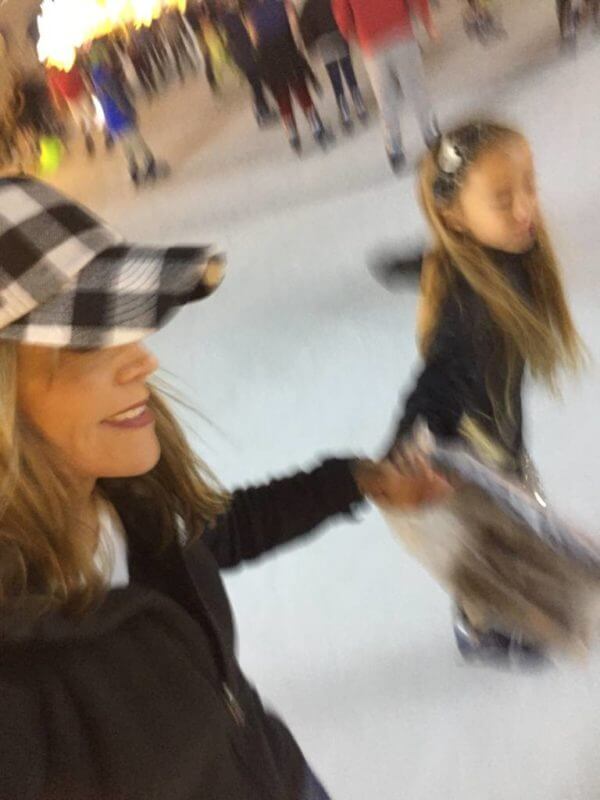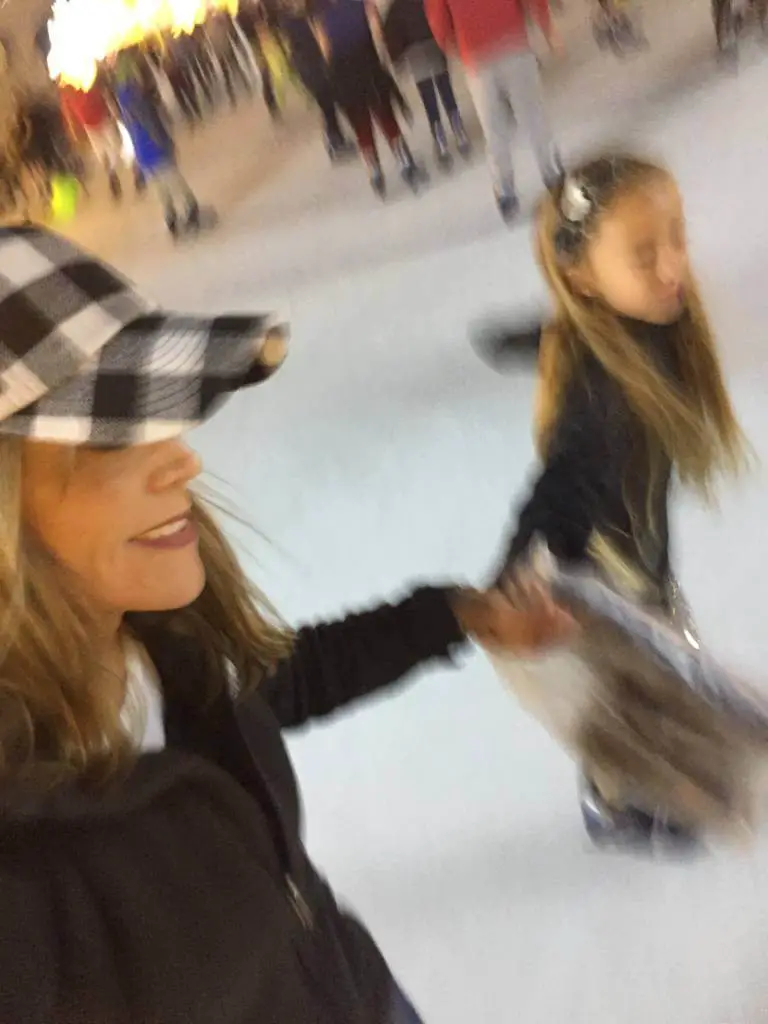 Here's a Facebook Live video that the Cupcake helped me make from the preview night. Apologies it was so long… we might have gotten stuck in the maze for a bit? Riveting, I know. Also, a little like watching the Blair Witch Project as I try and run after her through the experience, but — it's authentic!!!!
Enchant Christmas is open November 24 – December 31st. Tickets are available in advance at EnchantChristmas.com. (Prices vary) Kids 4 and under are FREE and so is parking – but it may be limited if there is another event at AT&T stadium going on at the same time. Here's a special code for discounts!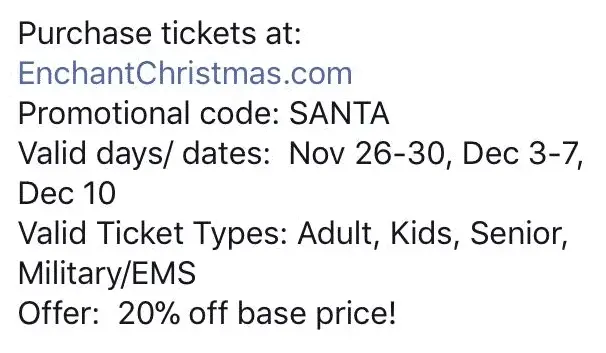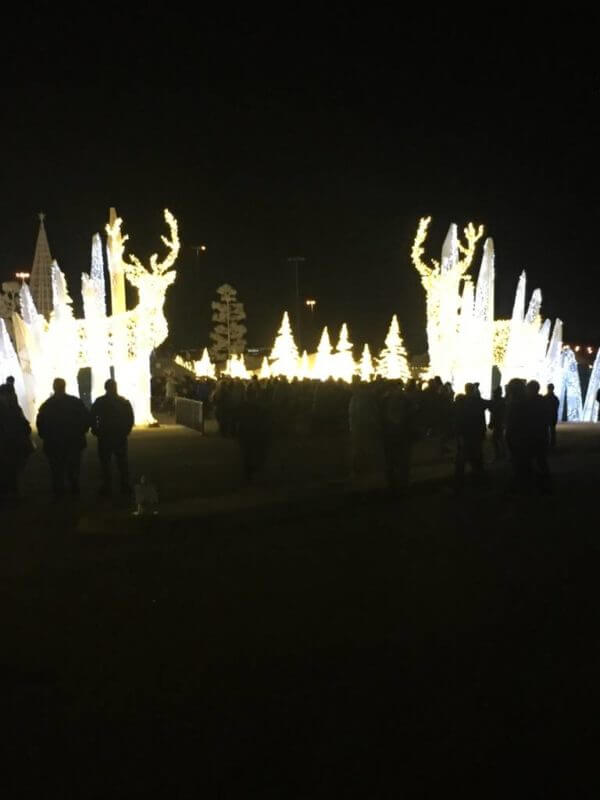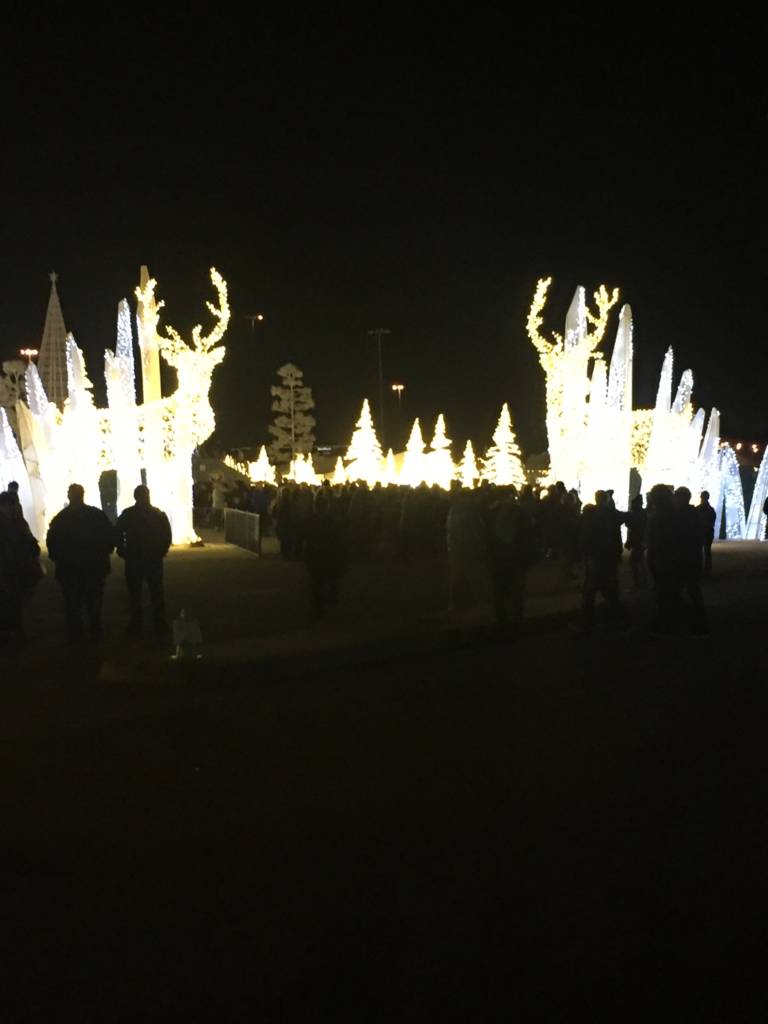 A few more photos…
This is the entrance.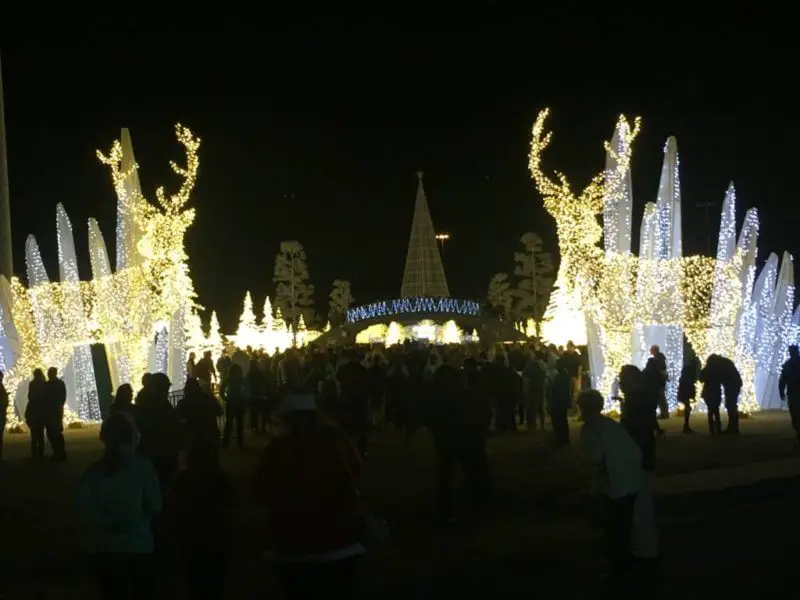 This is one of the amazing reindeer.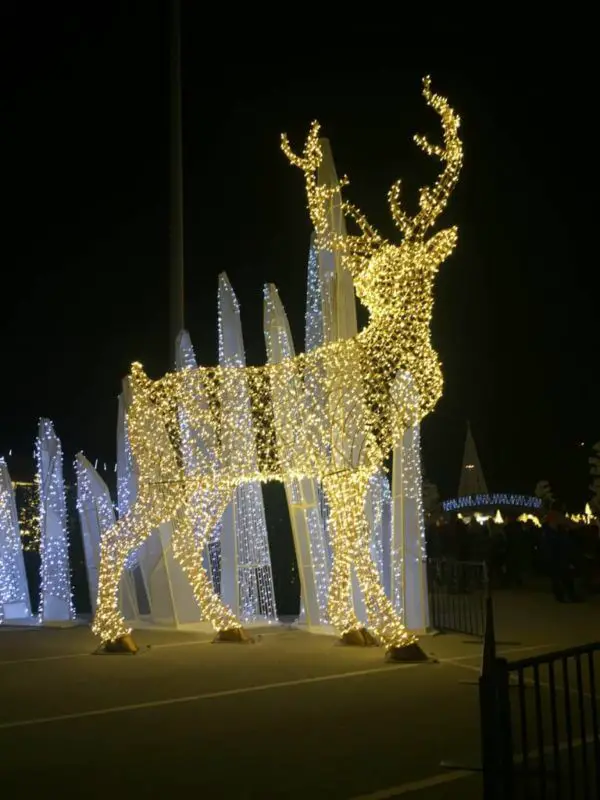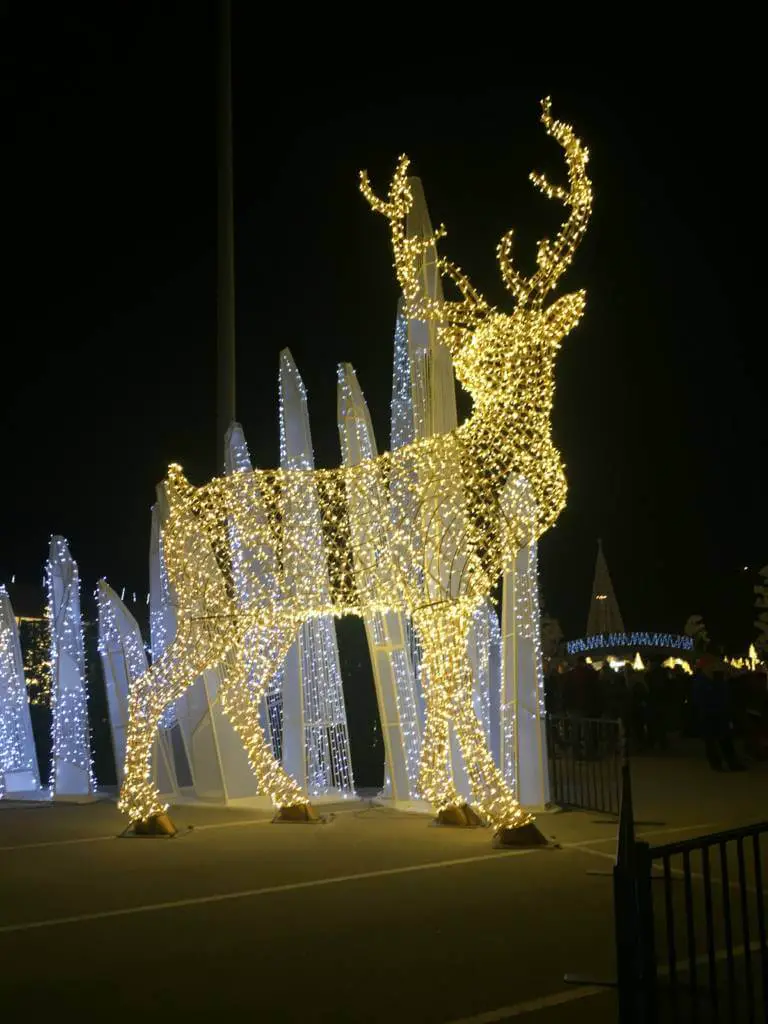 Gorgeous snowflakes.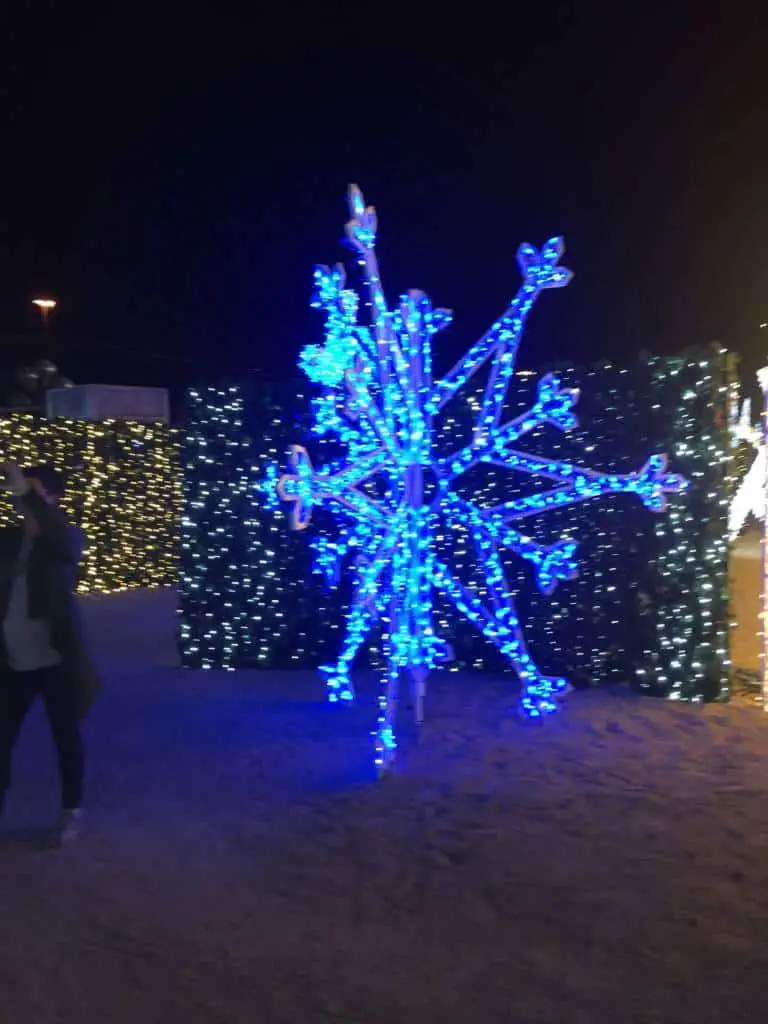 Gratuitous selfie.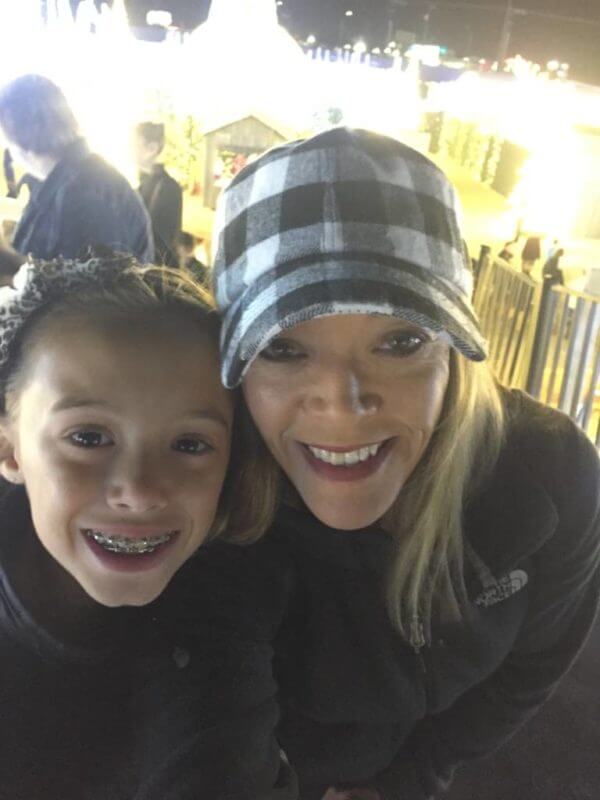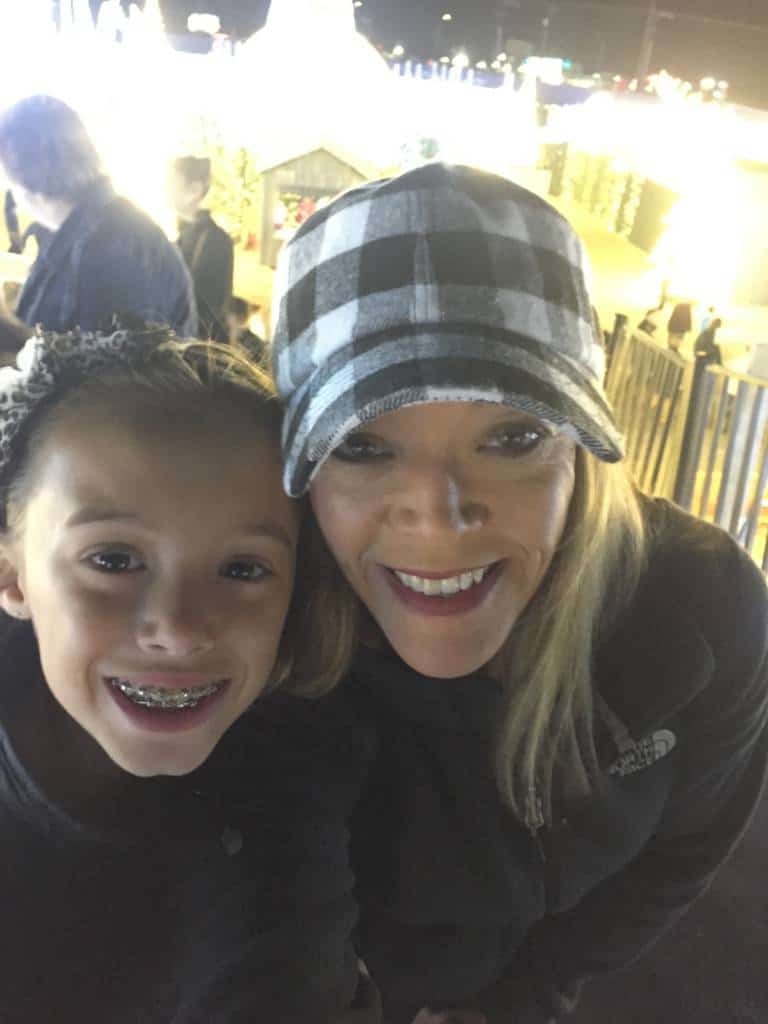 Incredibly soft alpaca toys. Hand-sewn by a family in Peru with the fur of the family's alpaca. (Yes, she begged me. Yes, I bought one, and the story.)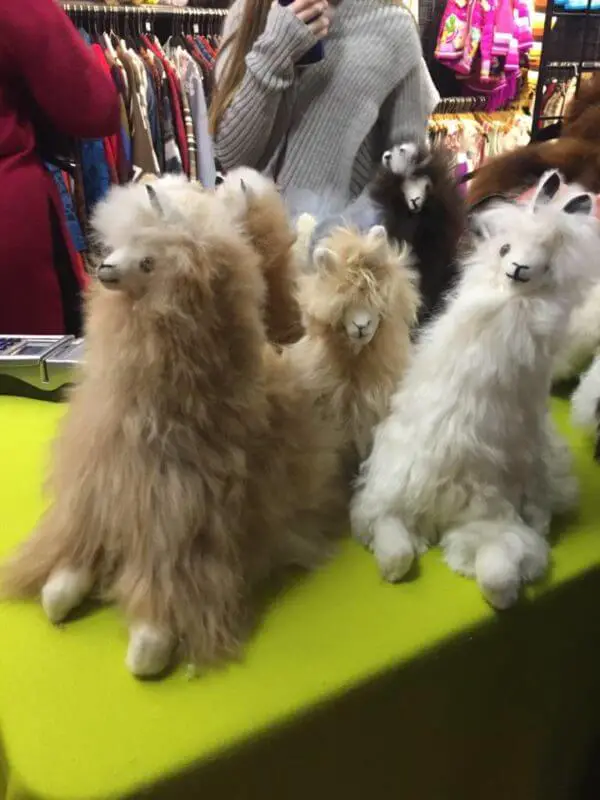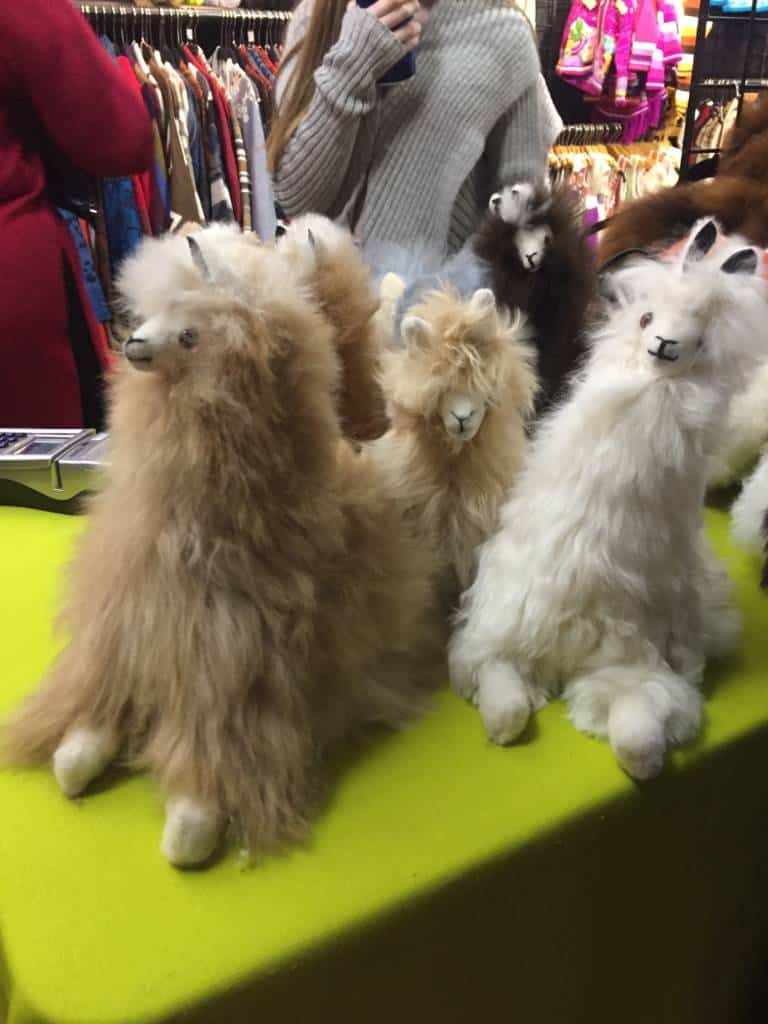 Live entertainment!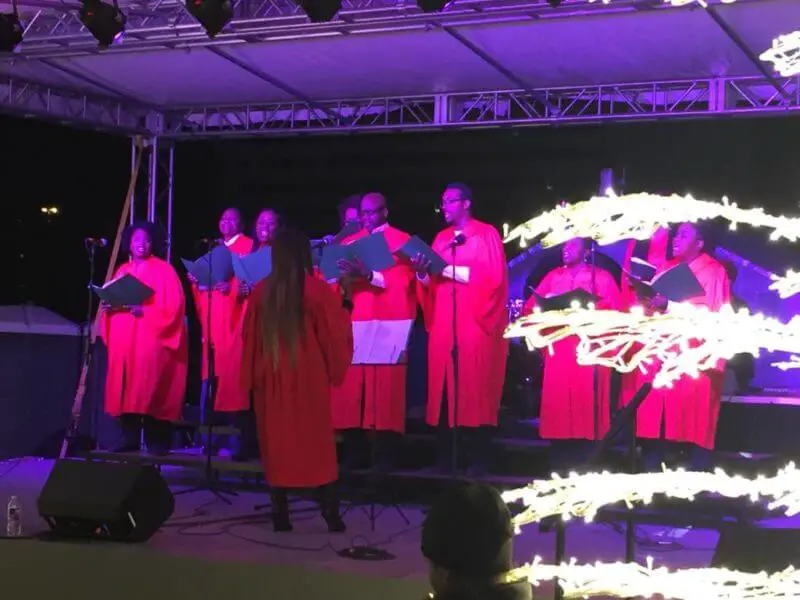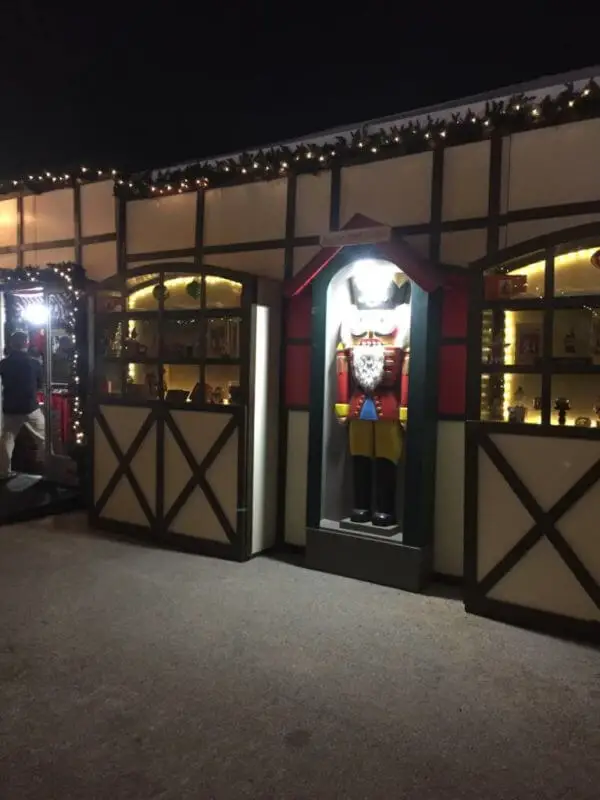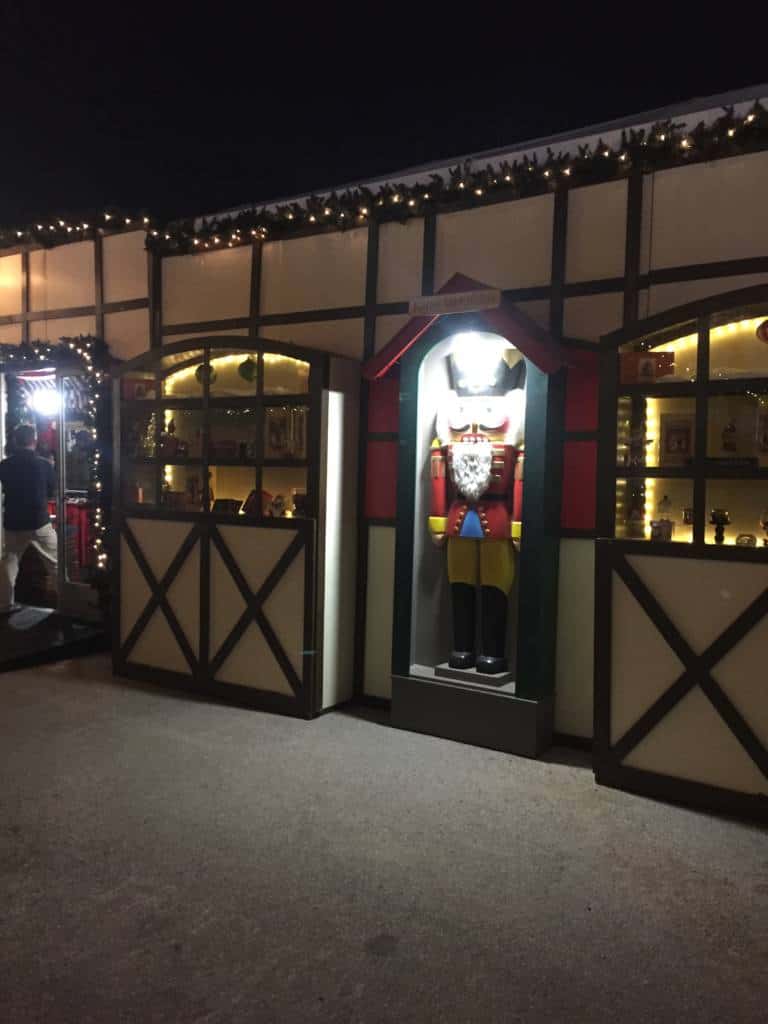 I jut thought this was a hilarious photo… I'm sure the Jerky is great!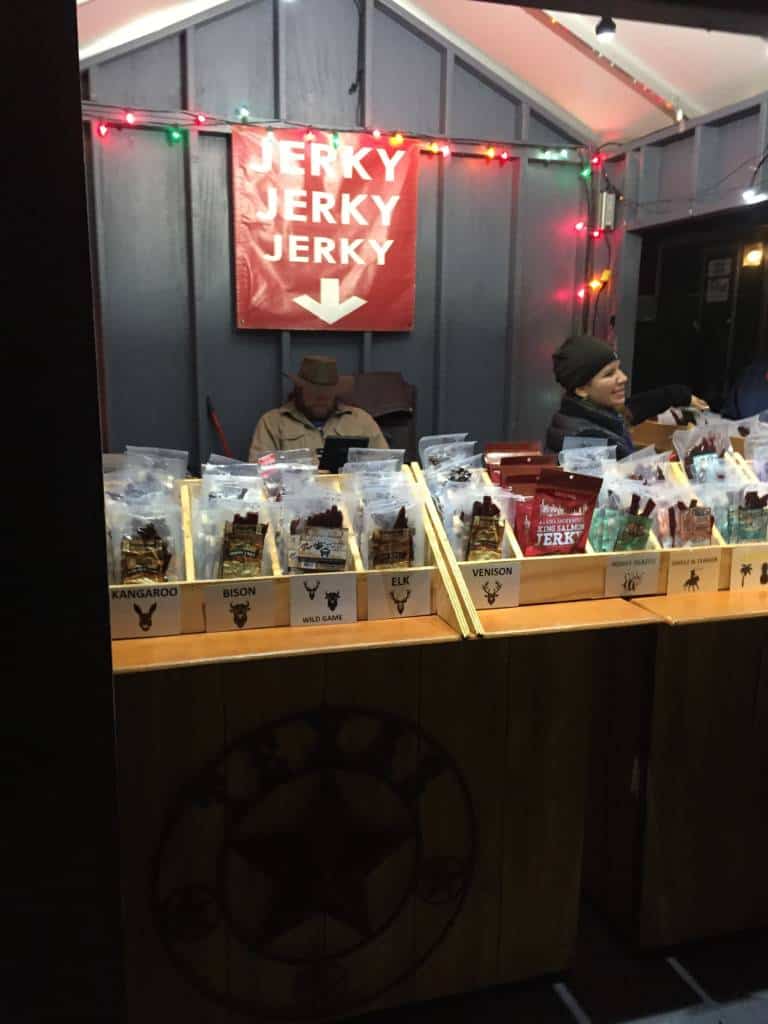 Definitely try this pudding!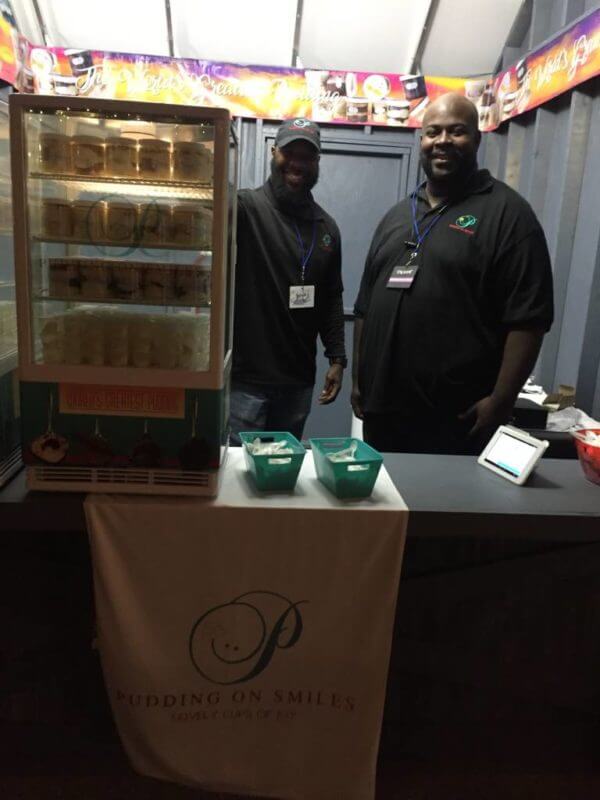 And pose in this sleigh.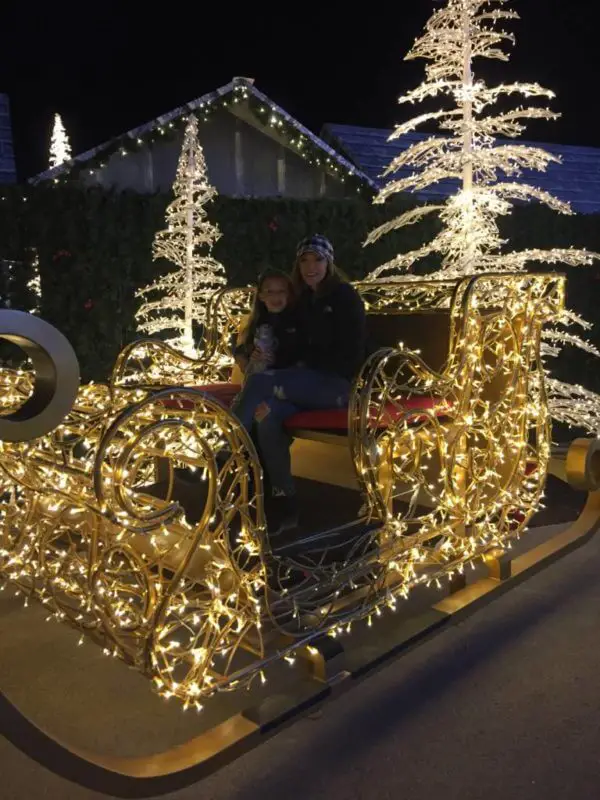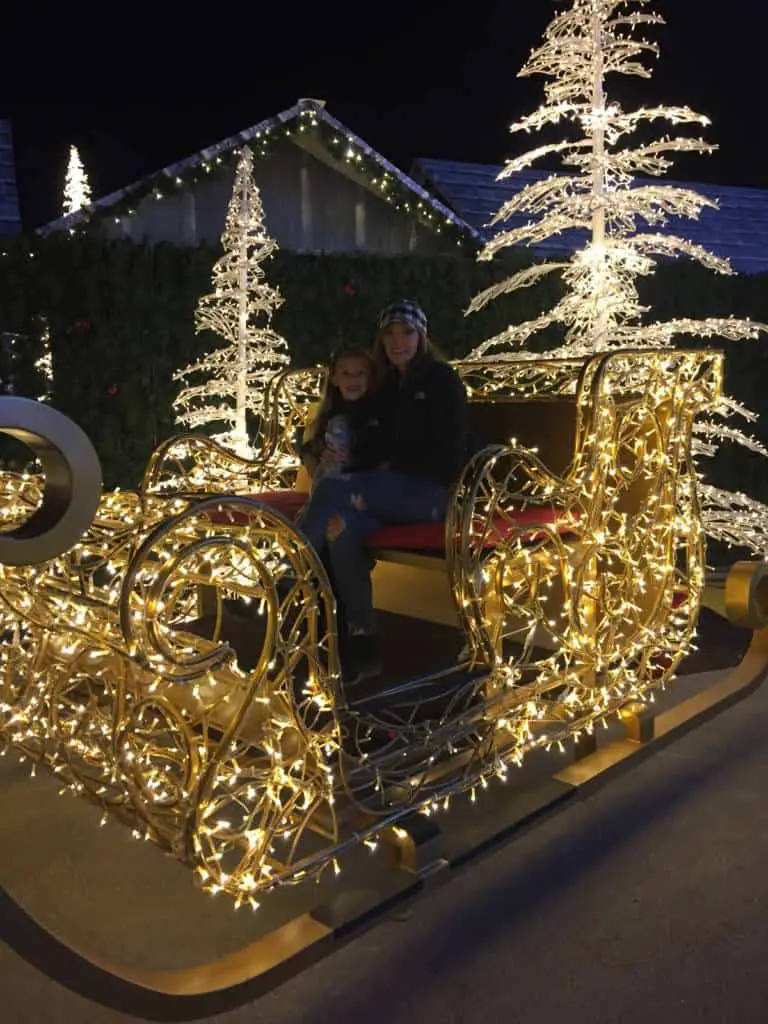 And under this bridge.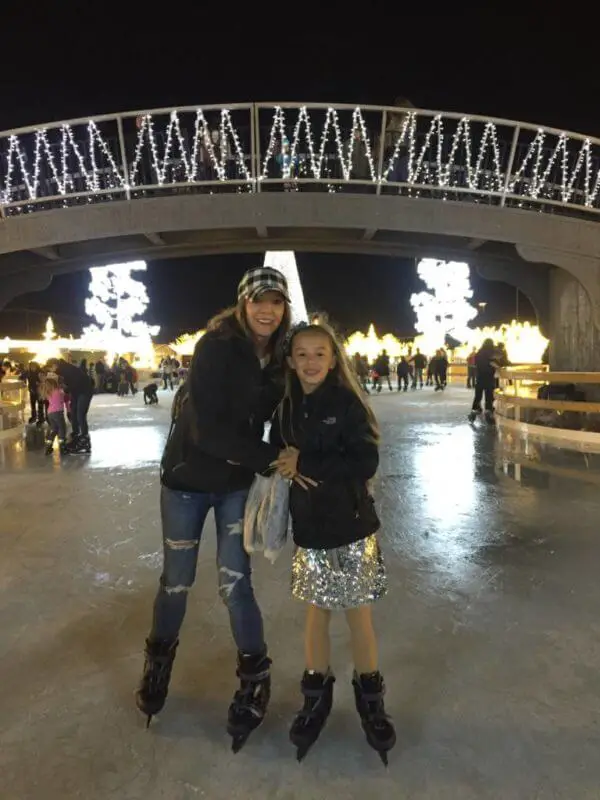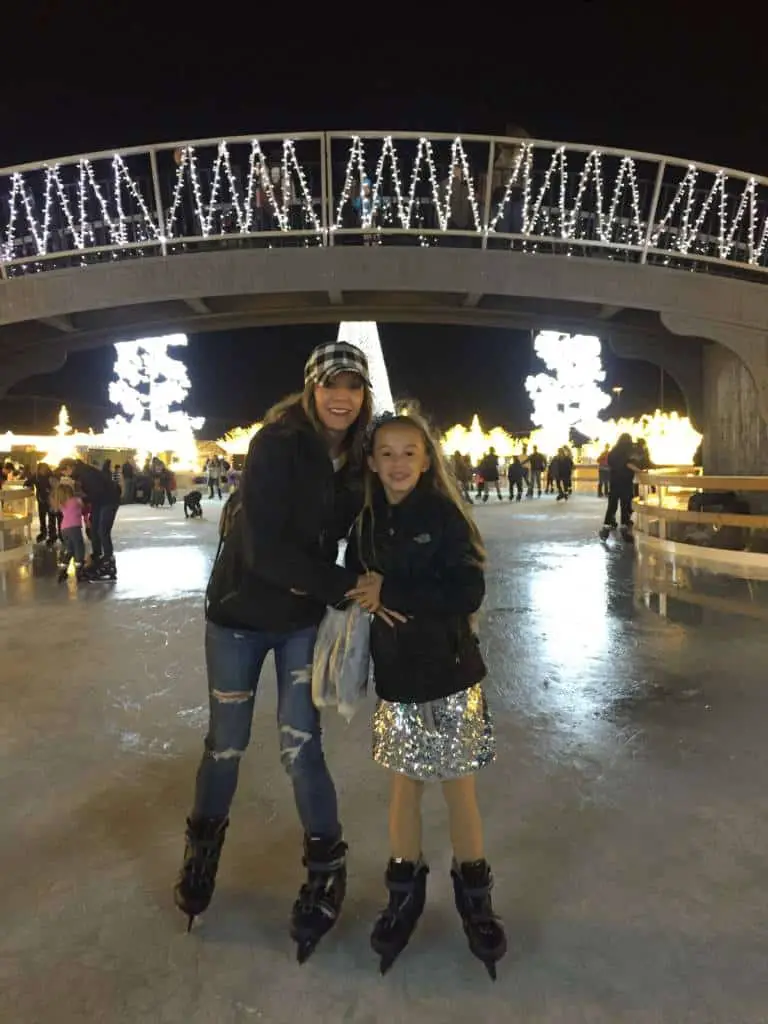 And take photos of these giant reindeer!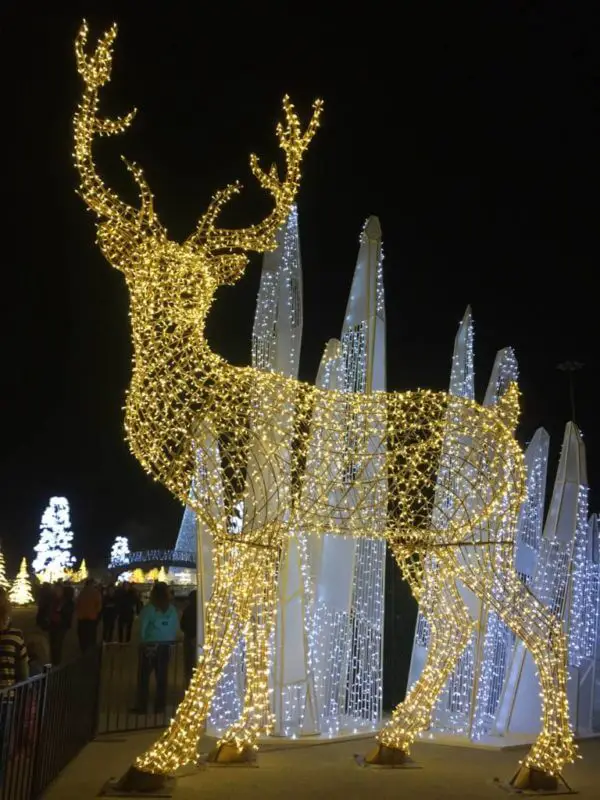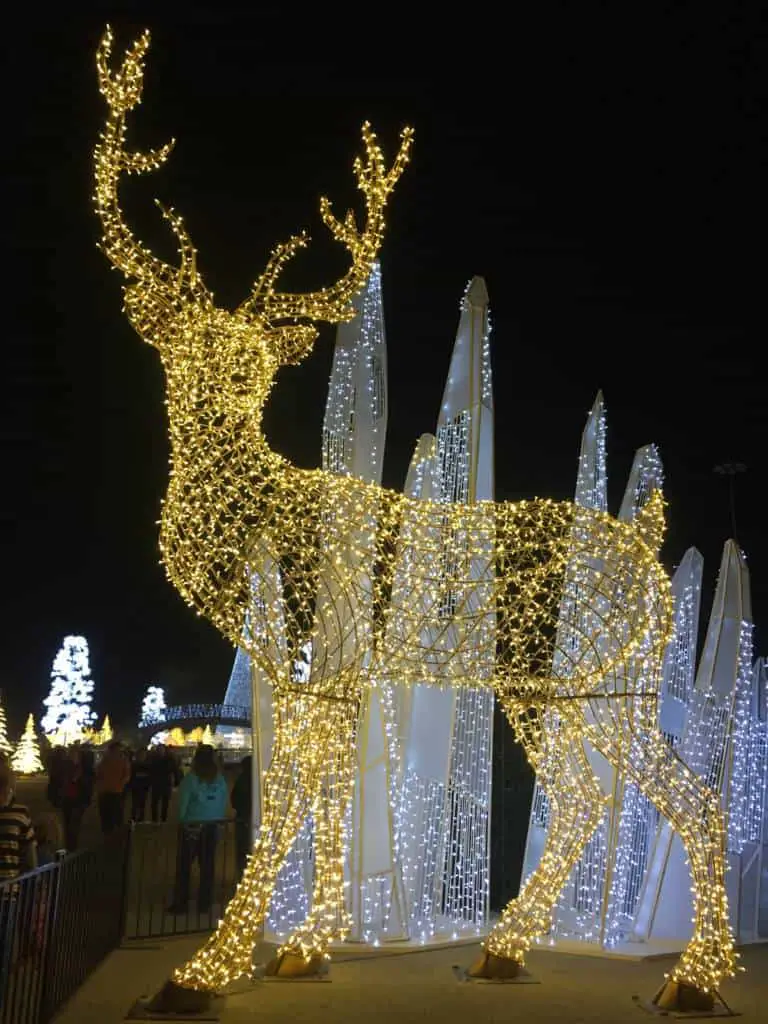 I was fortunate to serve as an Enchant Insider which means I was given exclusive early access to the planning and entry to Enchant. This post was sponsored by Enchant Christmas. All opinions are my own.