I'm a little obsessed with this dessert I just made.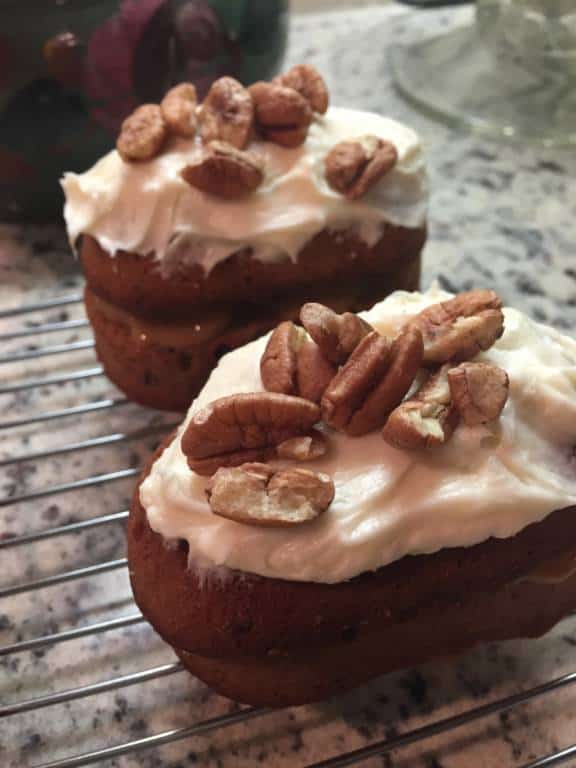 So it started when Fillables sent me these awesome non-stick baking pans to review. They come in two parts, making filling your baked goods a breeze. (Click image for more info – affliate link)


I've used them in our glam tailgating (chocolate cake footballs filled with buttercream FTW), but I was eager to try them out on something a little more fancy, something that might be Thanksgiving table worthy, but also something that didn't take a lot of time.
So here's what I came up with: pumpkin spice cake with caramel pecan filling and cream cheese frosting. What, what?!
Yeah, so here's the thing. I used a – GASP – mix. For real y'all. I fell in love with this pumpkin spice quickbread mix from Krusteaz last year and it's now a Fall pantry staple for me. It makes pancakes, cookies, bread… all with the perfect amount of psl that makes you dream of sweaters and boots and firepits. (Click image for ordering info – affiliate link)
It also apparently, speaks to the hubs. So while I mistakenly didn't tell him paws off the blog props, he continued to sneak the bottoms of my cakes and eat them unbeknownst to me, so when I went to fill them, I was missing half. That's why you only get to see two of them in these photos – and I gave the pretty ones to my friend Anna who has been a big support to me lately.
Yeah, call me a whaaaaambulance. Just kidding – I did get a small taste of the whole thing, top with a top and all the other stuff inside like a sandwich and I can attest that they get the thumbs up. Soooo good.
So here's how I made this now favorite in our house and what you'll need. I recommend using two mixes as the Fillables isn't quite full with one. (You'll definitely need two mixes if you use the bundt pan version of the Fillables.)
Here's what you need:
2 Krusteaz Pumpkin Spice Quick Bread mix (It's not in my local stores so I order it from Amazon.)
(ingredients from back of box)
1 can condensed milk
8 oz of cream cheese
1 cup powdered sugar
1 tsp vanilla
1 stick of butter
little bit of milk
1 cup chopped pecans – toasted
Here's what you do:
Boil a pot of water. Remove the label from the condensed milk. Drop the Unopened can into the water and boil with top of can covered for 4 hours. Yeah, you'll need to be around so this is an afternoon kind of recipe but it cuts steps to making caramel this way. When you open the can after 4 hours in the boiling water, it's turned into caramely goodness that you can spread onto anything. I just happen to like it on cake!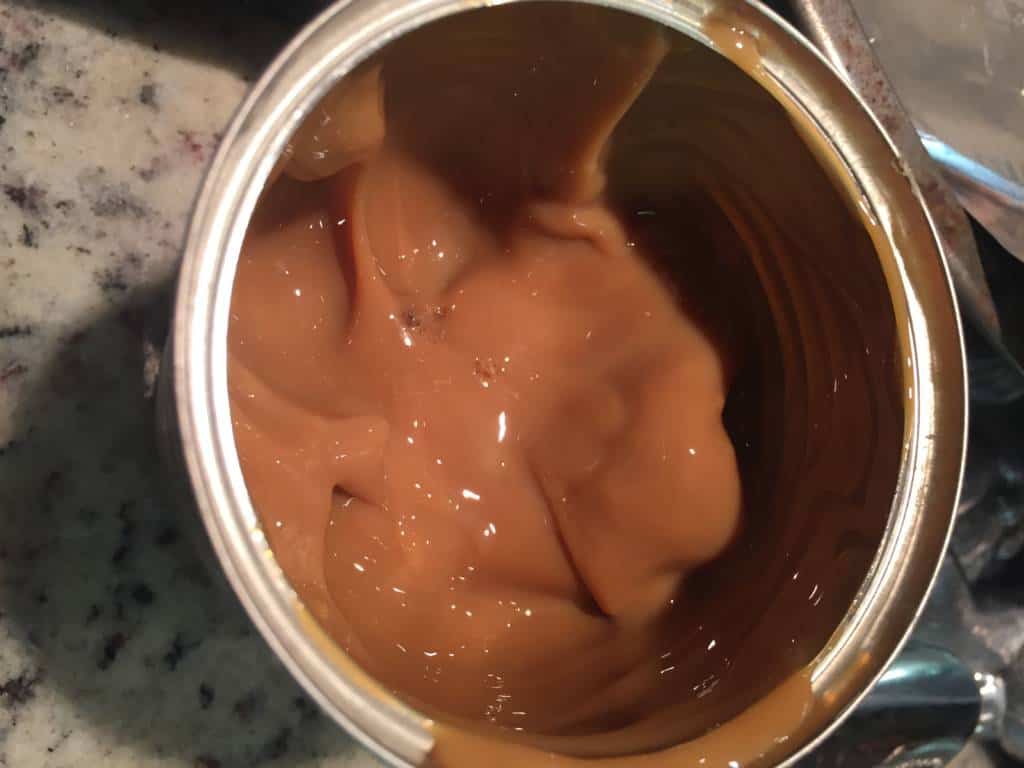 Make your cakes per the back of the Krusteaz directions. I substitute milk instead of water. For extra goodness, use Starbucks pumpkin spice latte espresso drink (in your dairy section of your grocery store.)
Let them cool.
In your still hot oven, toast your pecans under the "broil" setting for 5 minutes or so.
In your stand mixer, combine the cream cheese, butter, vanilla, and powdered sugar. Mix until fluffy. If too stiff, add a dash of milk until it's the consistency you like.
Now assemble your cakes: in the scooped bottom, sprinkle in the pecans.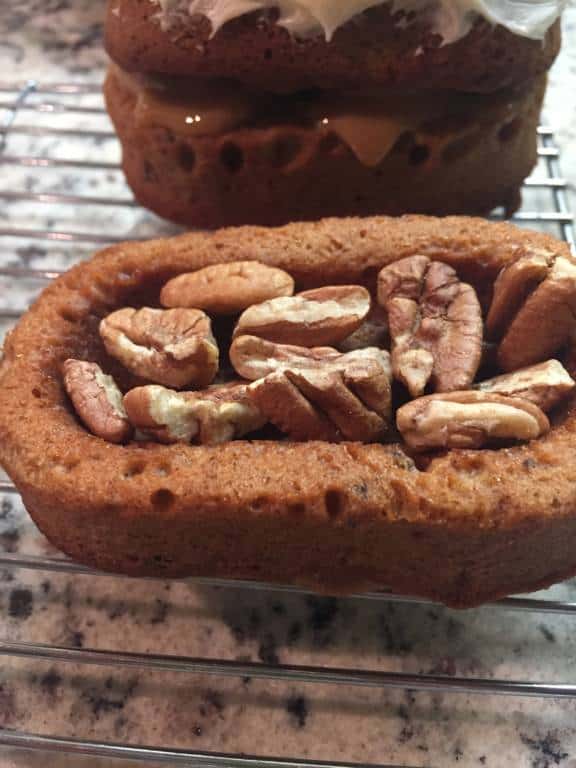 Now spoon the caramel to cover.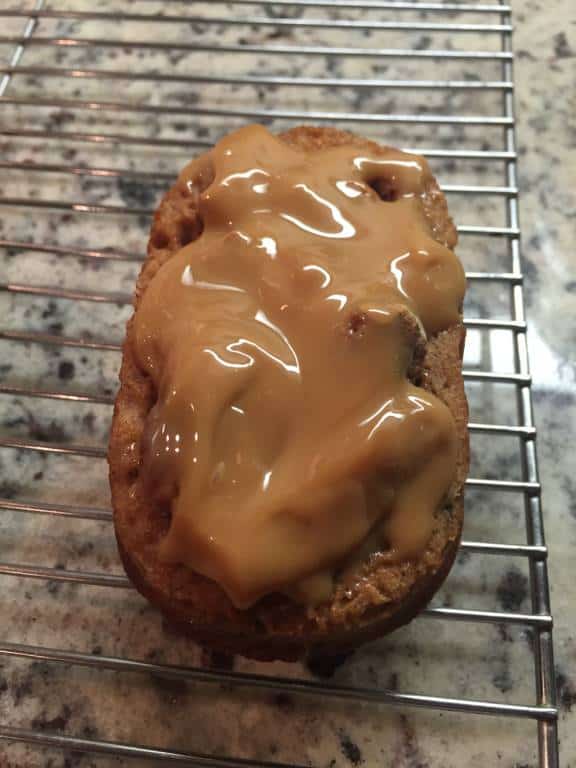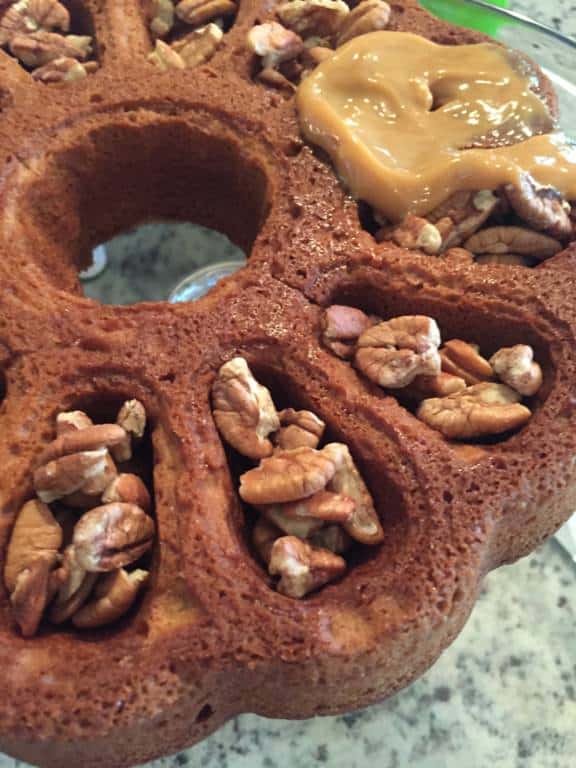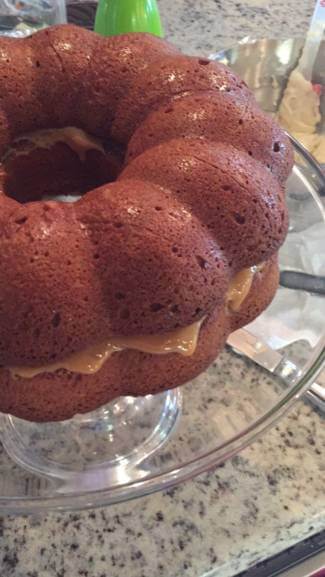 Put the cake top on the caramel layer and spread the cream cheese frosting on top. Sprinkle a couple of pecans on the top of the cream cheese to make it fancy.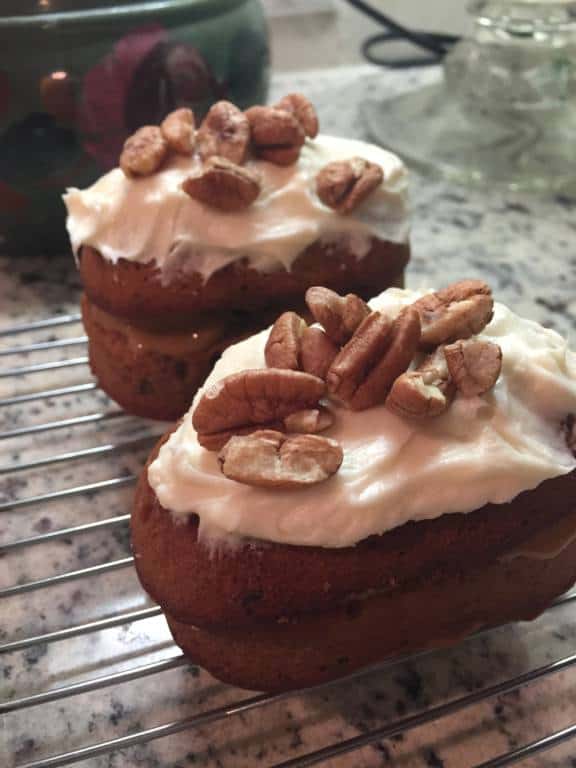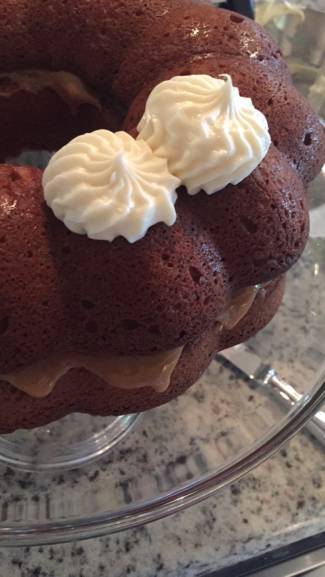 DIG IN.
Since I didn't get to enjoy a mini spice cake, I made these again for a neighborhood Halloween block party, but this time as a bundt cake using the Fillables bundt cake pans.


Turned out super cute!
And… because I was running the streets with my little steampunk-costumed kid, I didn't sit down to eat until 8:30 and by then, I wasn't so into dessert. Then the hubs took all the leftovers to the office. I'm not kidding. That's twice I haven't had a proper piece of this delicious cake! So now you have to make it and tell me what you think – but be sure and hide your pieces or else you won't get to eat it either.