This just proves it yet again, those elves are tailing me as well as the Princess Cupcake.
Last night I went to the Grand Opening party at Kim Hoegger Home specifically to see the demonstration of Amy Howard chalk paints. And this is what we wake up to.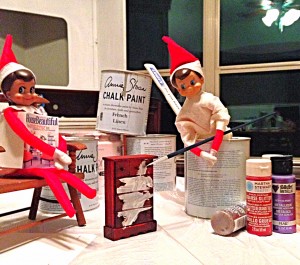 Clearly they snuck along for the party… and then raided my stash of Annie Sloan and Martha Stewart paints.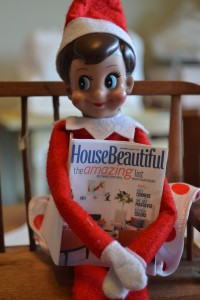 Jewel is getting her own ideas from House Beautiful while Chintz tries his hand at refinishing a doll dresser with chalk paint.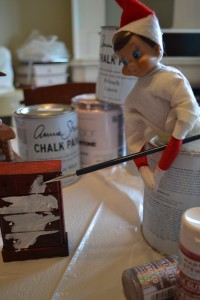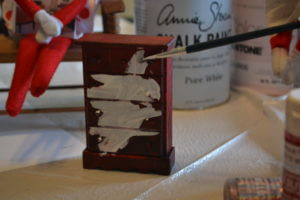 Let's see if I can get them to finish the armoire that's sitting in the game room…