Are you making your shopping lists for the teachers this year? It's so hard to give them something memorable, right? While I typically resort to gift cards, I like to add a little something personal as well. Last year, I made these simple ornaments to go with their gifts. They didn't take long and yet were very inexpensive. You could personalize them if you like, but for the sake of time, I didn't.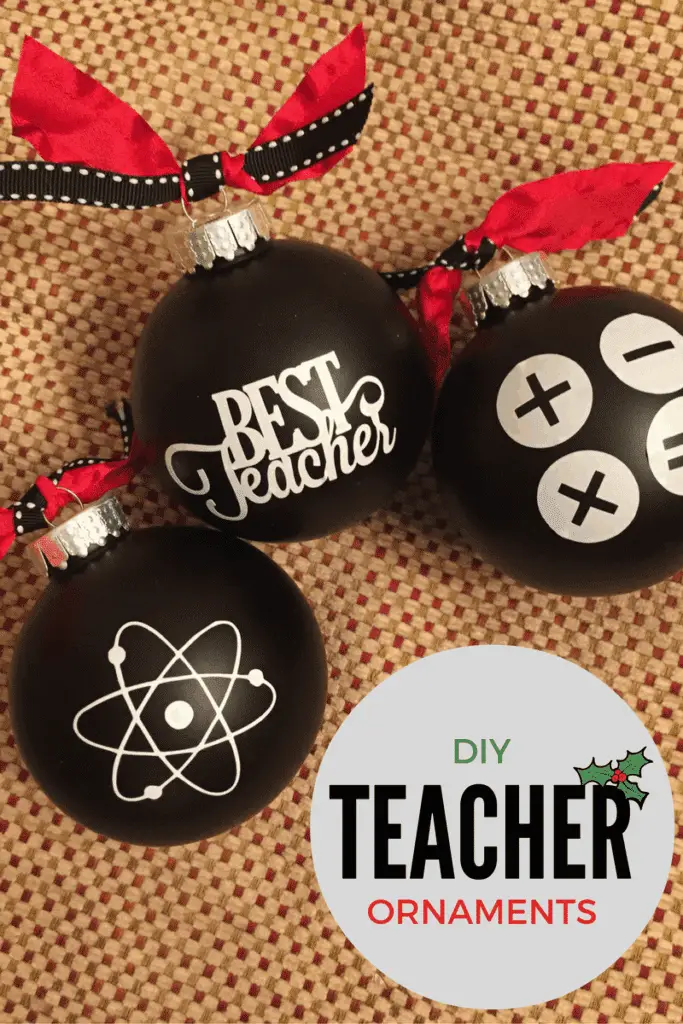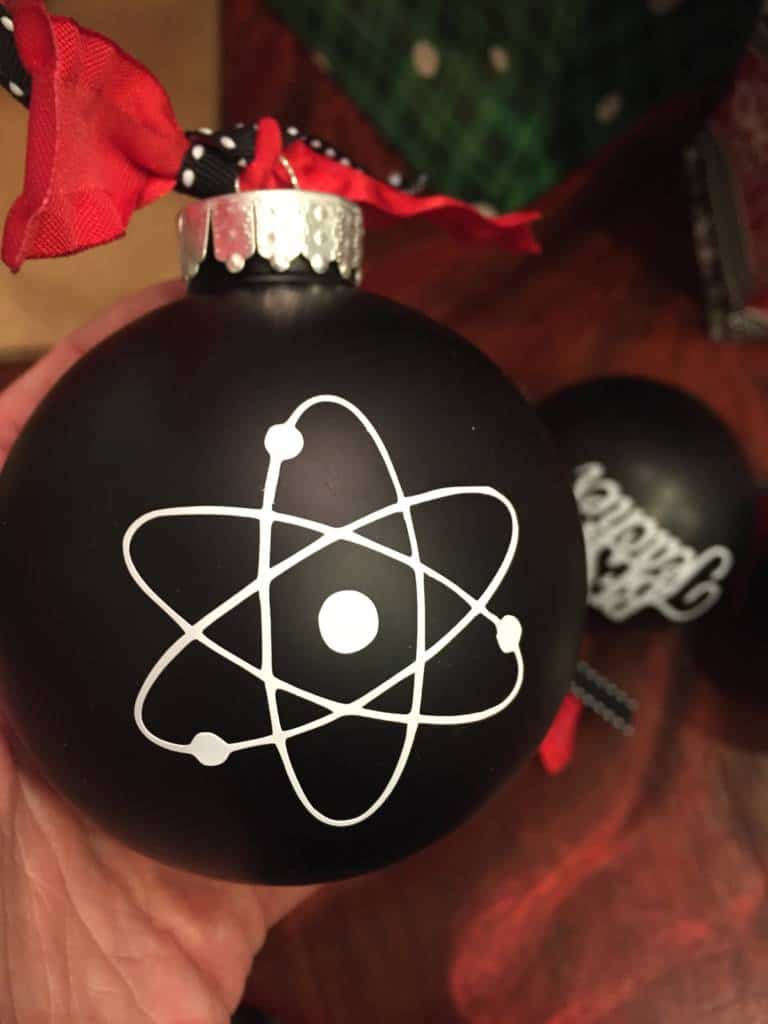 To make these, you'll need a Silhouette personal design cutter. If you don't have one, put this on your list for Santa. It's a game changer. (Click the image for more detail – affiliate link)
You'll also need some chalkboard ornaments (available at any large craft store), cute ribbon, and white adhesive vinyl. You'll also need to download a few images from the Silhouette design store (list below).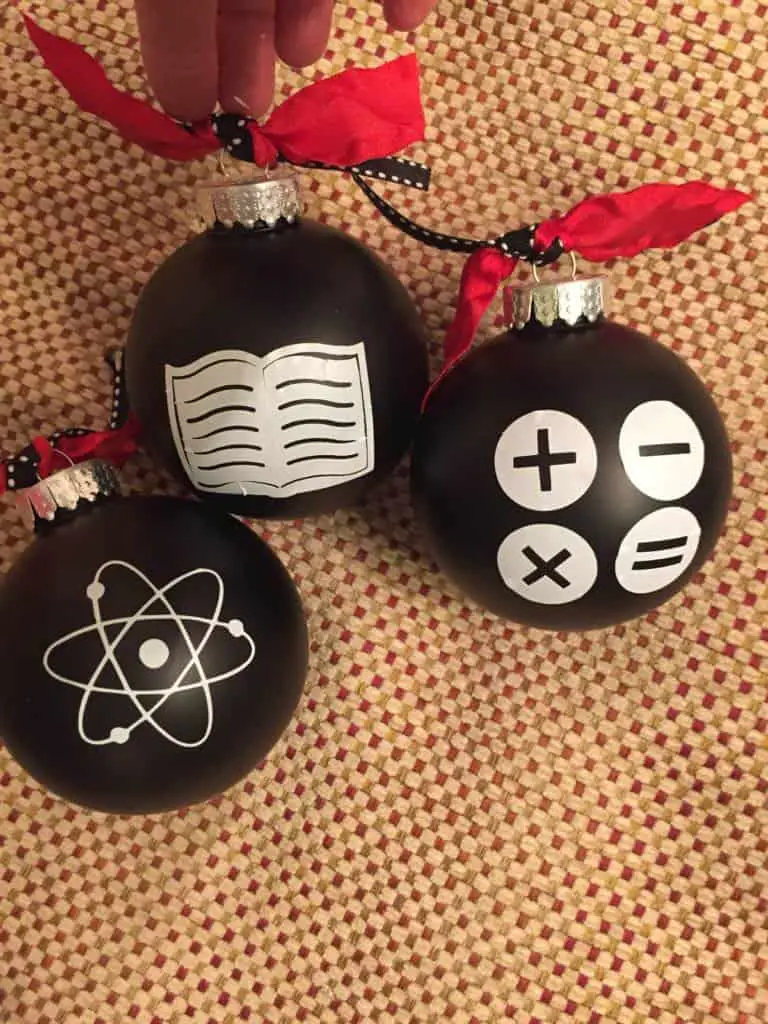 Basically, this was a late night hail mary so all I did was measure the ornament and sized the images to fit. Set the cut settings to vinyl, weeded the images and adhered them to the ornaments using clear transfer tape and a wooden stick to smooth the edges of the designs. It helps when putting vinyl on curved surfaces, if you slightly fringe the edges of the transfer tape so it can wrap easier to the curvature.  As you can see above, the book gave me a little trouble. Then I tied two colors of ribbon to the top and BOOM. Done.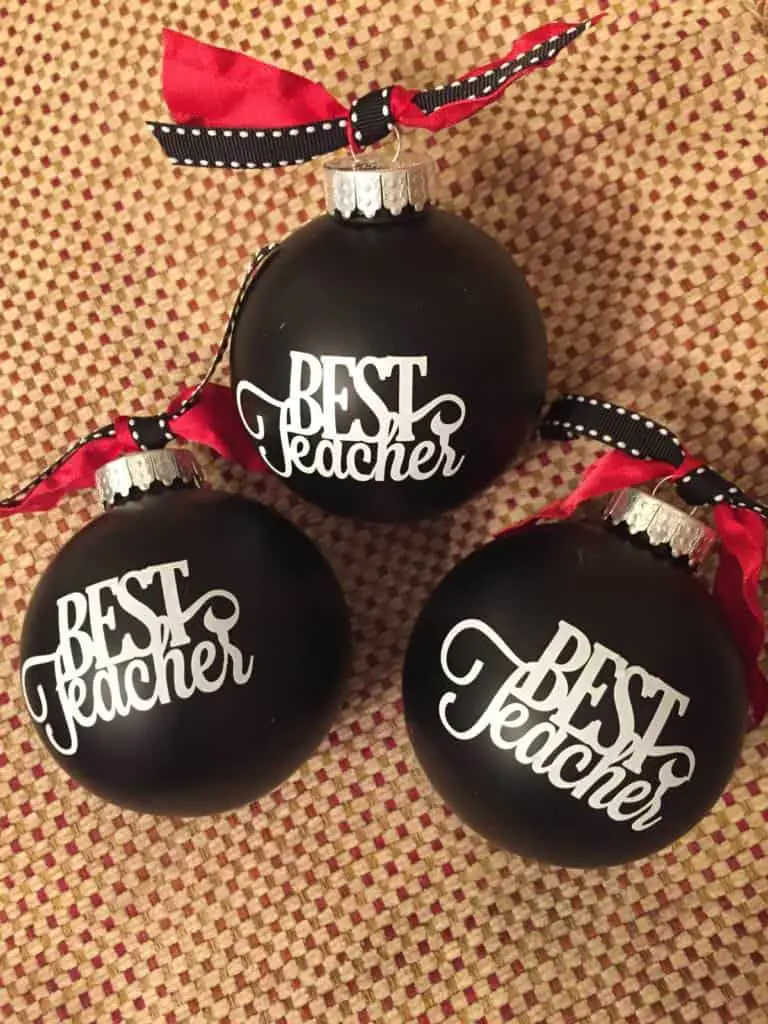 Incredibly easy and still maybe my favorite ornament that I've made.
Want to make these yourself? These are what you'll need to download from the Silhouette design store:
BEST TEACHER
by Kolette Hall
Design ID #41585
https://www.silhouettedesignstore.com/view-shape/41585
SCIENCE ICONS
by Simple Stories
Design ID #65120
https://www.silhouettedesignstore.com/view-shape/65120
MATH SYMBOLS SET
by Jennifer Wambach
Design ID #26192
https://www.silhouettedesignstore.com/view-shape/26192
APPLE BOOK
by Lori Whitlock
Design ID #12173
https://www.silhouettedesignstore.com/view-shape/12173