This post brought to you by 1-800-Flowers.com – all ideas and opinions are my own.
SOMETIMES teacher giving sneaks up on you. Even when think you're prepared, there's something about May that tosses chaos into the planning for absolutely anything. It's also times like these when I am so glad that I am a crafter and keep supplies on hand. If you're like me, here's a thoughtful last-minute gift you can  give to teachers — or anyone for that matter — that's memorable and relatively inexpensive. And it happened totally by accident.
I was walking through the drug store for I can't even remember what, and I saw a three pack of cute vases for $14.99. Now you have to understand that once you own a Silhouette Cameo — Starter Bundle
">Silhouette Cameo, you look at nearly everything as either: I can personalize that, or I can't. These immediately fell into the personalizeable category. The Cupcake has 3 teachers, so… do the math, $5 each.
I knew I already had the "best teacher" file from when I made these ornaments.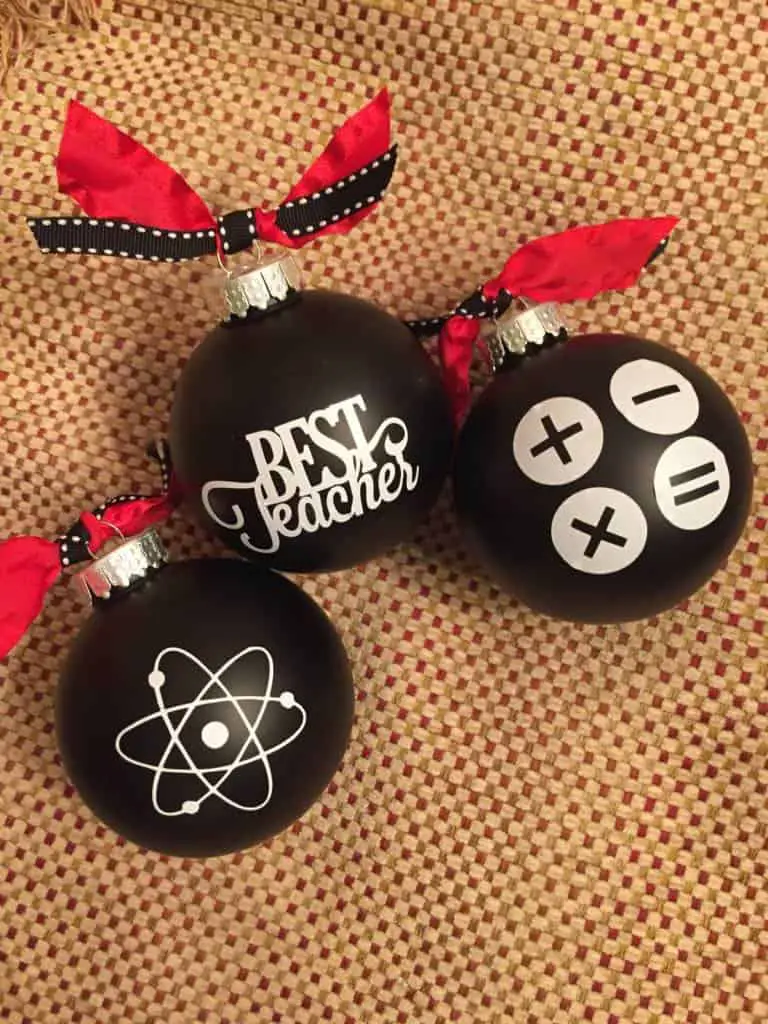 It was a no-brainer to used some black outdoor vinyl that I already had and customize the vases. The Cupcake picked out tags and then raided my beautiful bouquet from 1-800-Flowers with a special flower for each (I would've added a couple more but she's stingier with our blooms than I am) and badah boom, badah bing. Teacher Appreciation week was closing on a high note!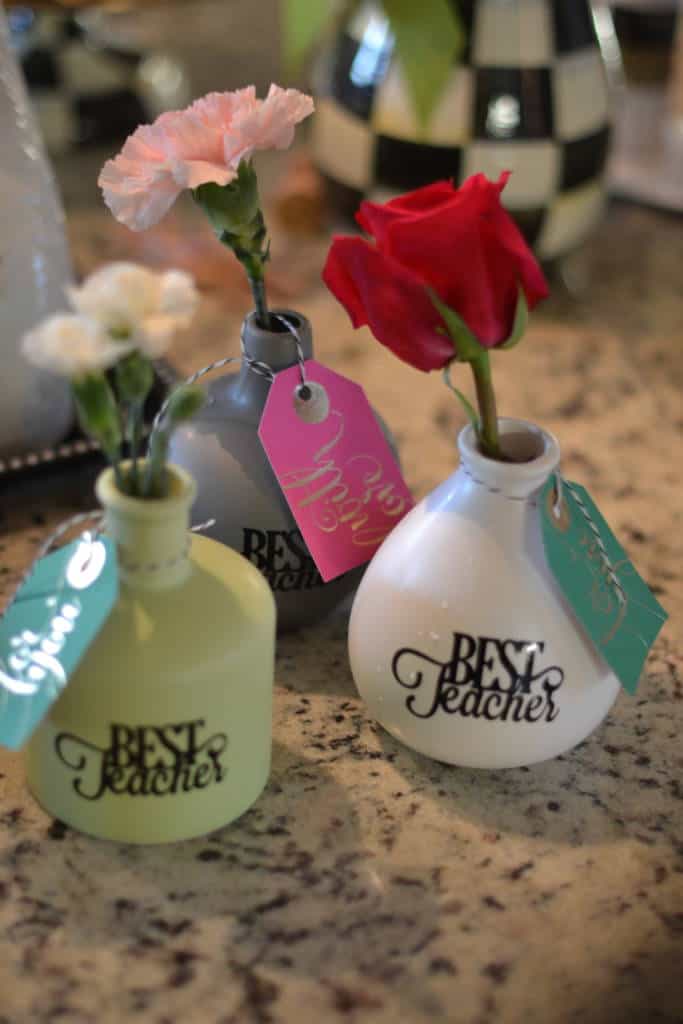 If I wasn't prepping for a trade show, I probably would have put their names on them too similar to these pots.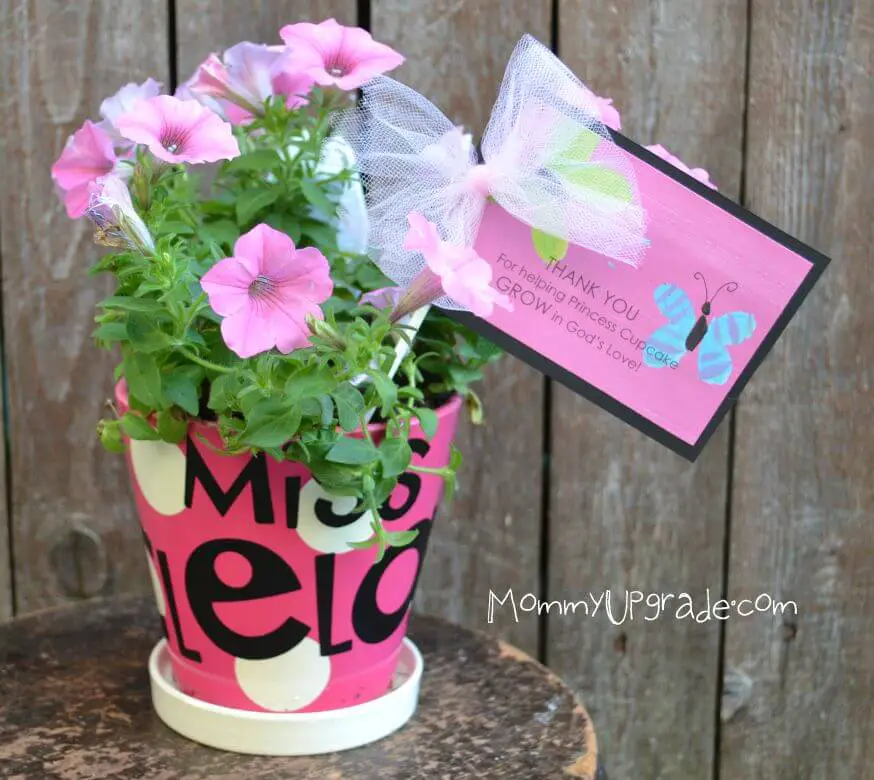 But I didn't have that time, and this only took me a handful of minutes to create a thoughtful floral gift. What finished it off beautifully though, is the flower in each vase from this amazing bouquet of flowers that I received from 1-800-Flowers for Mother's Day. (Thank you 1-800-Flowers!) It was huge! And beautiful! And if you recall, one of my New Year's Resolutions is to ALWAYS have fresh flowers on my counter, despite whatever mess may lay around it.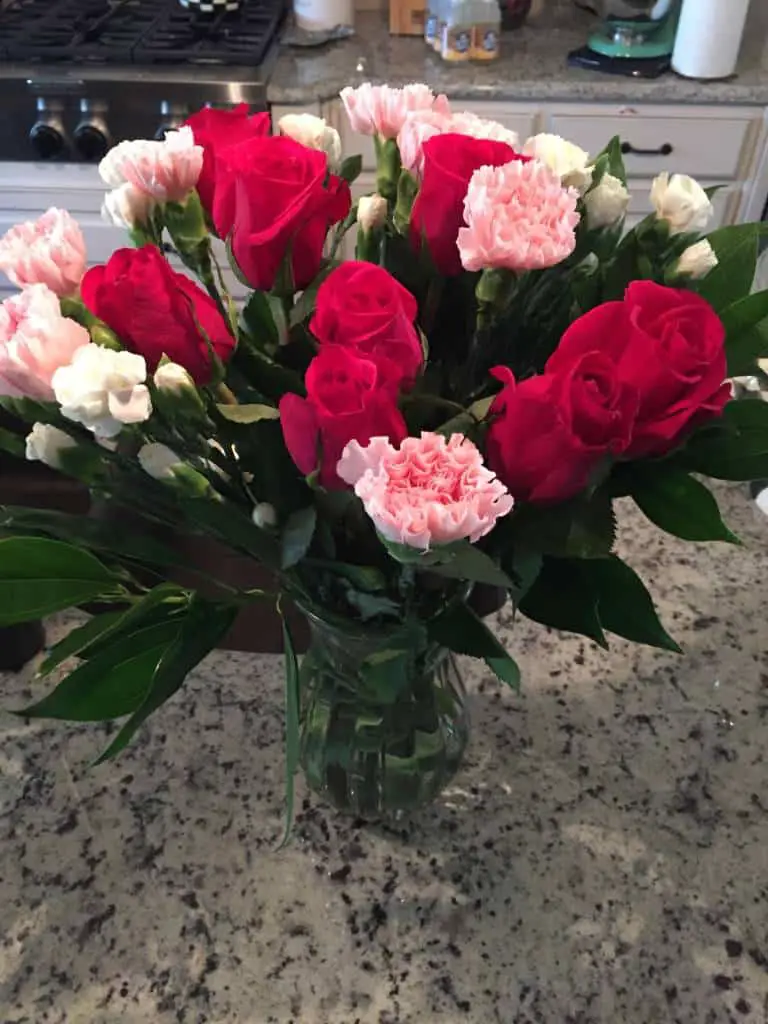 1-800-Flowers.com makes that so easy. So here's my advice. Order some flowers for yourself (Remember how I don't go to the grocery store anymore? Well, they come shipped directly to you boxed REALLY well),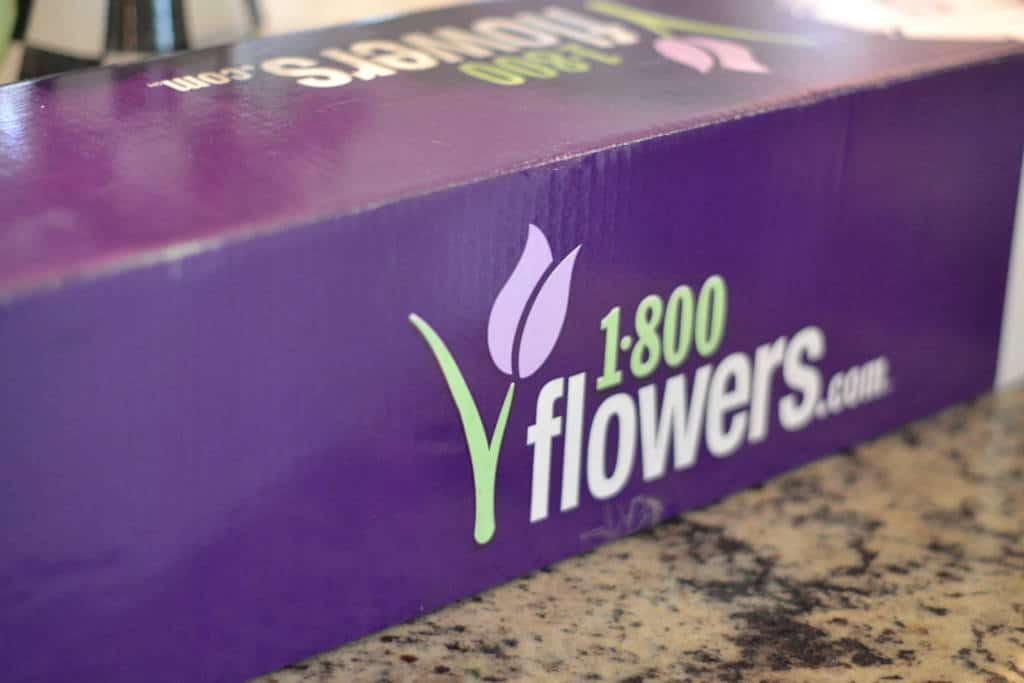 and slip a few out to share for someone else in a cute mini vase. You can easily get several vases full from this big bouquet! Remember, Mother's Day is this weekend!