The girls were getting their Downton on last night. I suspect that there's not much time for watching the international hit while all that toy making is going on at the North Pole.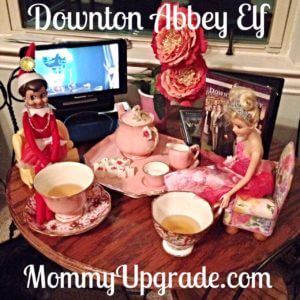 Jewel, our girl Elf on the Shelf, and her bestie Barbie were all dolled up, using the good china and having a cuppa tea during their Downton Abbey marathon.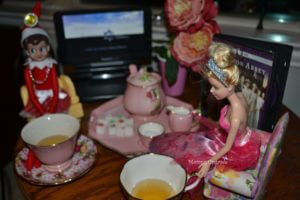 Chintz, on the other hand, not so impressed.