Functional. Fast. Cheap. This DIY message board is all of the above. It has a lovely vintage vibe too which makes it a  win-win-win in my book.
This project took me literally about 15 minutes to complete, and only cost me less than $15.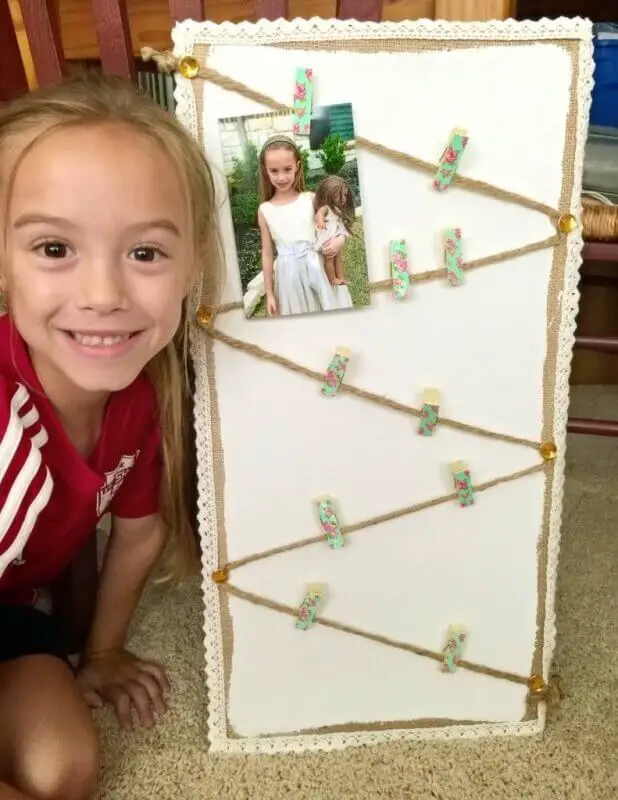 I'm hoping the "I have to photo bomb all of Mama's photos" thing is a phase…
Here's what you will need:
Burlap painted frame. It was already painted – saves even more steps! Hobby Lobby $12.99 but used a 40% off coupon!
Jute rope (already had in my craft hoard)
Rhinestone thumbtacks, DAISO (the Japanese dollar store) $1.50
Lace tape, DAISO $1.50. I used two rolls of the white.
Floral laundry pins, DAISO 10 for $1.50
You can find the above DAISO products at a dollar store or substitute for similar items. They are all fairly simple and easy to find.
One thing you will not need to make the board – crafting skill. Nope, none whatsoever. It is so easy-peasy it makes a  great first project and it takes hardly any time at all.  Want to make one too? Here's how.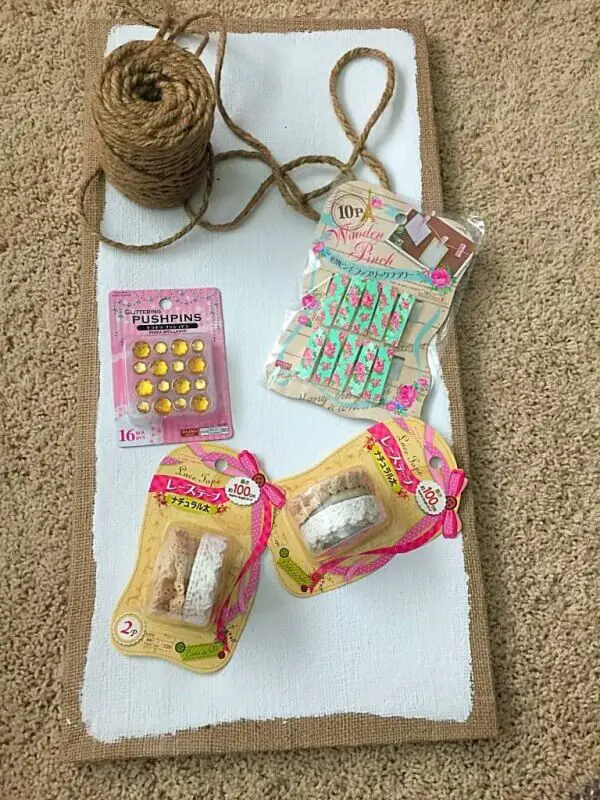 Here's what you do:
Affix the lace tape to the border of the frame
Tie a knot in your rope and use the rhinestone push pin to hold it in place in the upper left corner.
Tightly zig zag your rope across the board, securing it on the sides with your push pins
Cut your rope and tie a knot in the end.
Clip your laundry pins to it.
Hang it up!
And because I just can't ever leave it alone, I went back and added vinyl words that I cut out on my silhouette – and now I love it even more!