My 8th CRAFTMAS was last night and I have been dying to show you what I made for it. This round's theme was  AMERICANA and since this week is July 4th, and I thought this easy red, white and blue HOME sign would be perfect. It didn't take a ton of time, and you can find the supplies at your local craft store or online.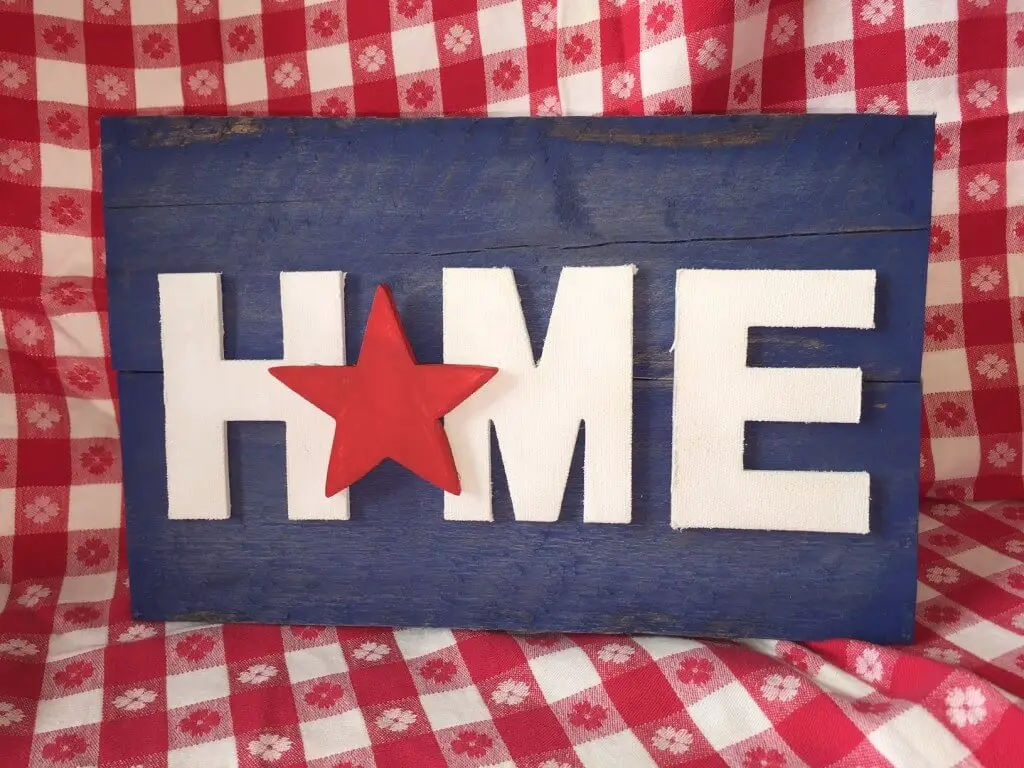 Well, technically not ALL the supplies. I actually used a pallet for this one (but you don't have to). My neighbor had gobs of sod delivered and a bunch of pallets left over. She graciously gave me one so I put it to quick use by begging the hubs to disassemble it. HOWEVER, I saw something similar to this at a local craft store that you could use instead. (affiliate links below) It's just cheaper to use reclaimed wood when you're making 9 of these!
Once I had a pile of wood slats, I "white washed" them with regular blue paint. Before I painted them though, I rubbed the edges with vaseline so the paint wouldn't stick evenly and would look more weathered.
(If you click the bottle, you can see the blue paint options on Amazon.com)
I actually tried it two different ways to "paint wash" the boards. First I painted the wood and then took a really wet paper towel and wiped off a most of the paint so it was more of a blue stain than painted. That seemed like too much work so I got smart and mixed the paint with some water and then applied it to the wood. Much easier and better application. Then I wiped off the vaseline.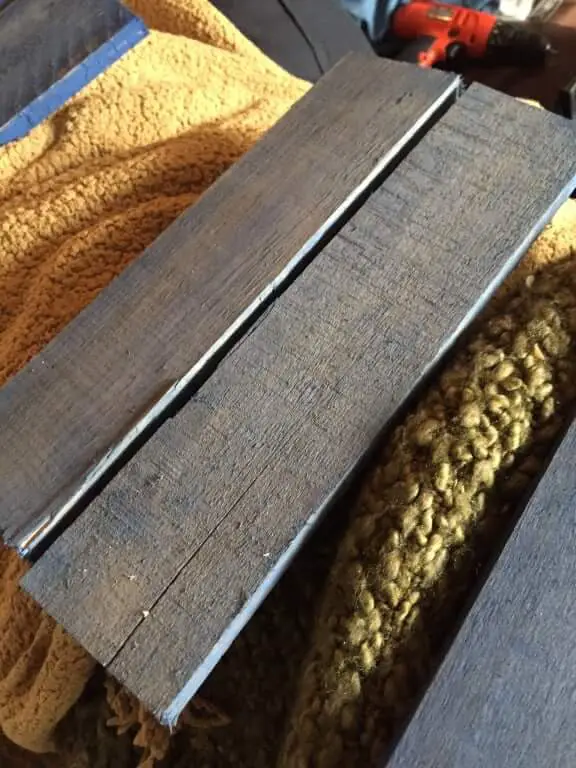 While that was drying, I painted the letters white.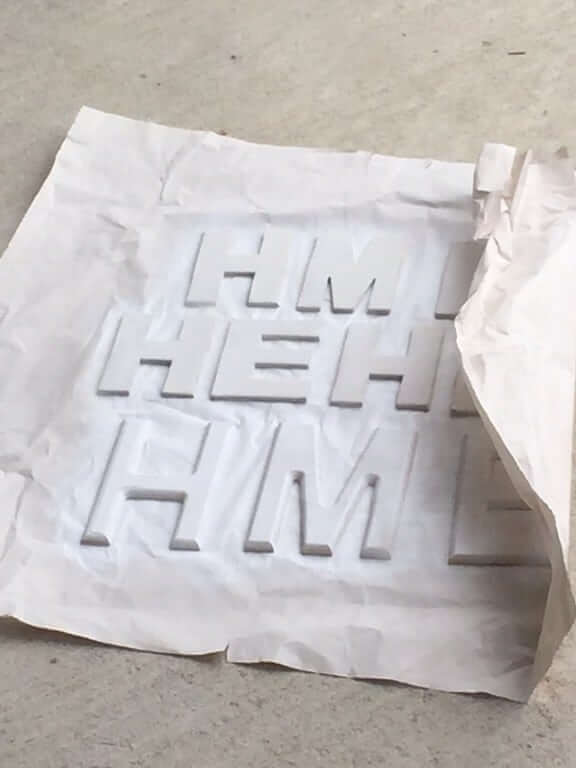 For my bigger boards, I used wood letters like this: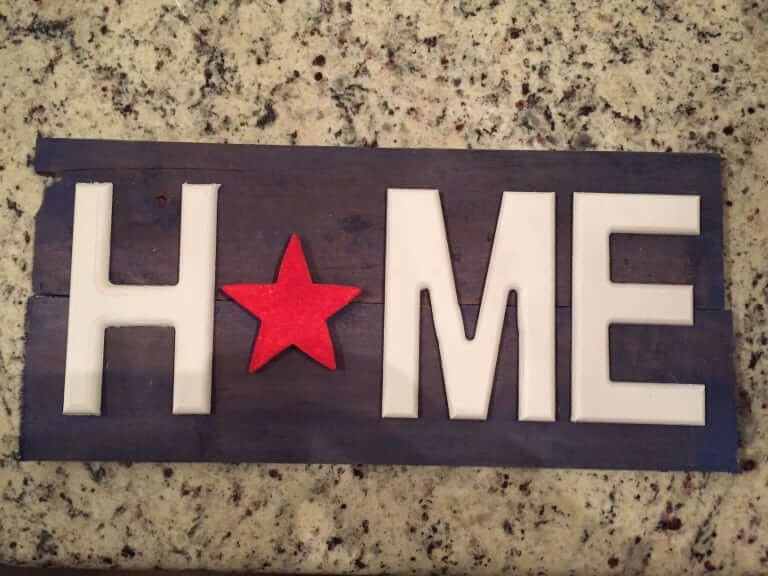 For the smaller boards, I used canvas letters that I found at Michaels. Sorry, they don't appear to be available online. I had to visit 4 different Michaels to get what I needed for 9 signs!
I also found the stars at Michaels in the unfinished wood section and the cork shape of America from Hobby Lobby in the Scrapbooking section.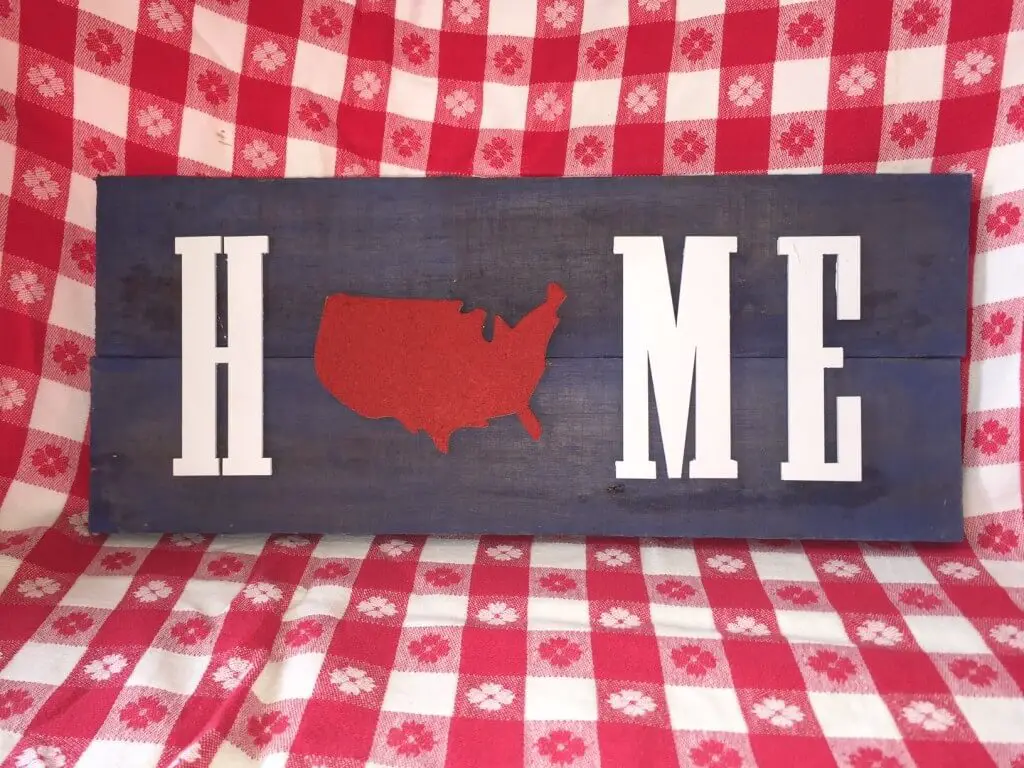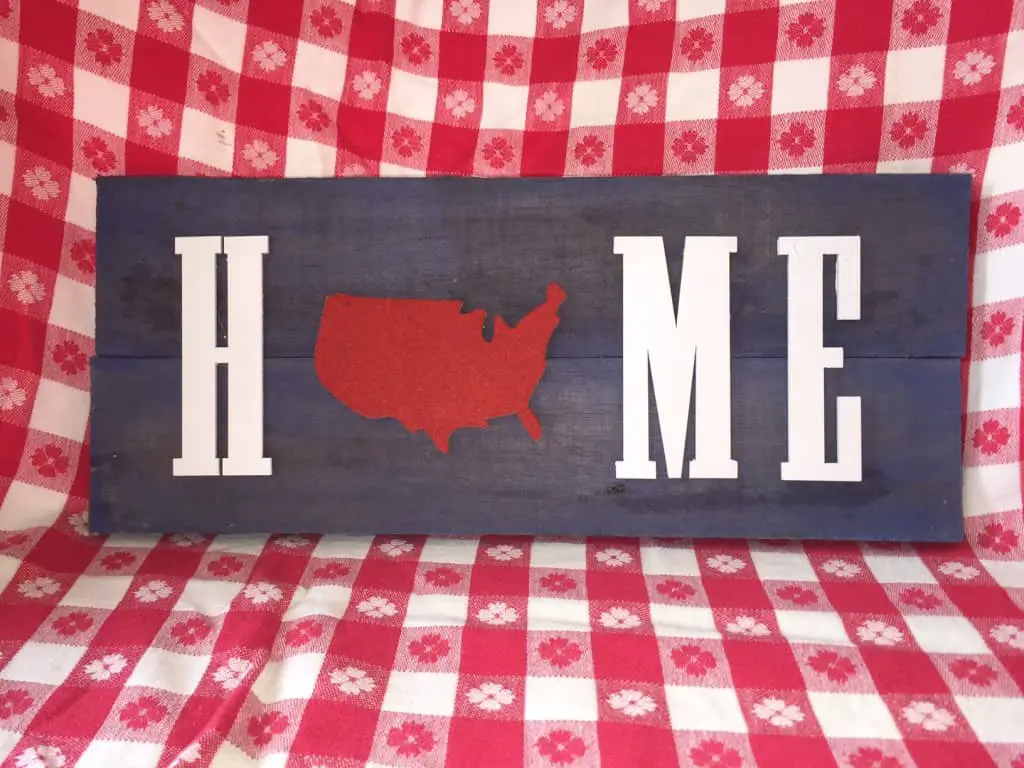 I painted both of these with red acrylic paint.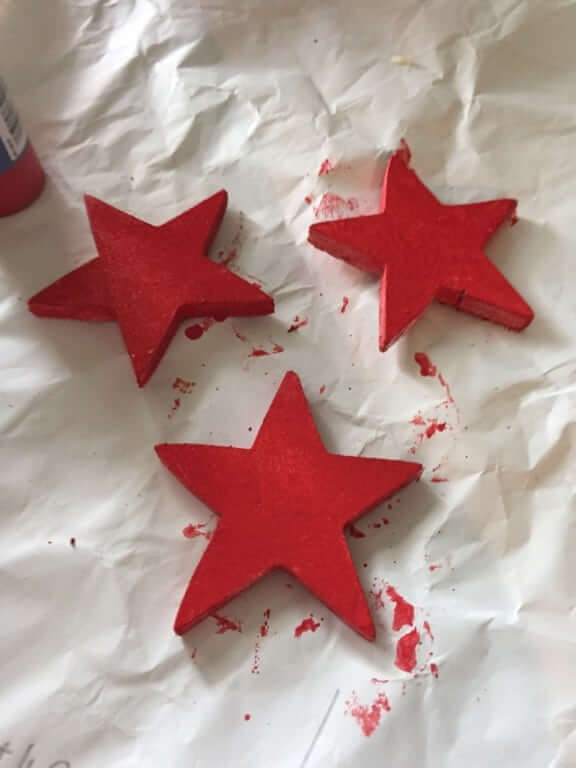 After the boards were dry, we attached them together with these mending plates we found at Home Depot.
And put the hangers like these on the back.
Then the fun part — hot glueing all the pieces on the front. I laid them out where I wanted them to be and then glued them down.
The last thing I did was to take some sandpaper and brush off the edges so they wouldn't have splinters.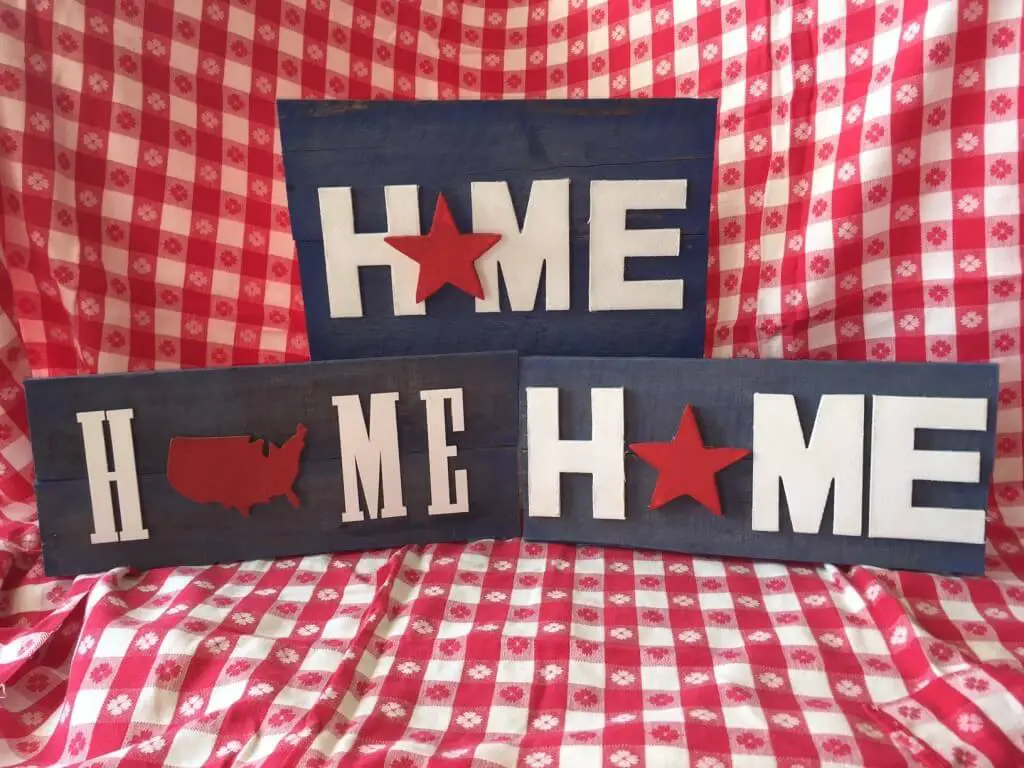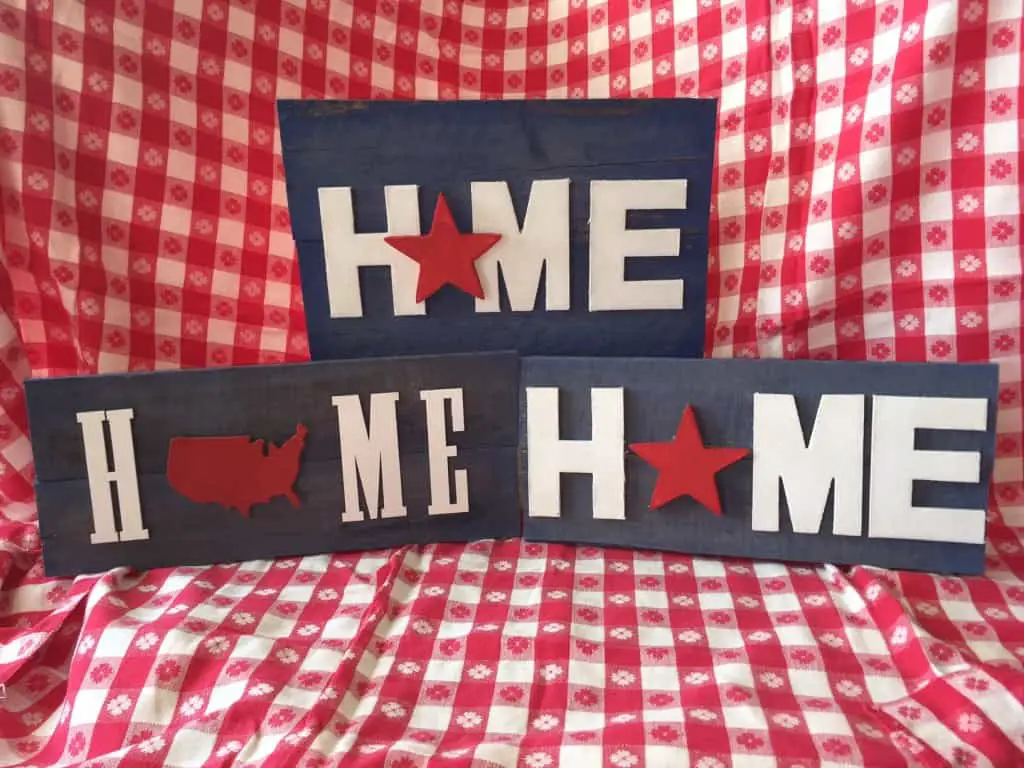 I love how they are each sign is unique and different, but yet so similar. While I have this proudly on display for the holiday, it will likely find a place in my laundry room to hang year round.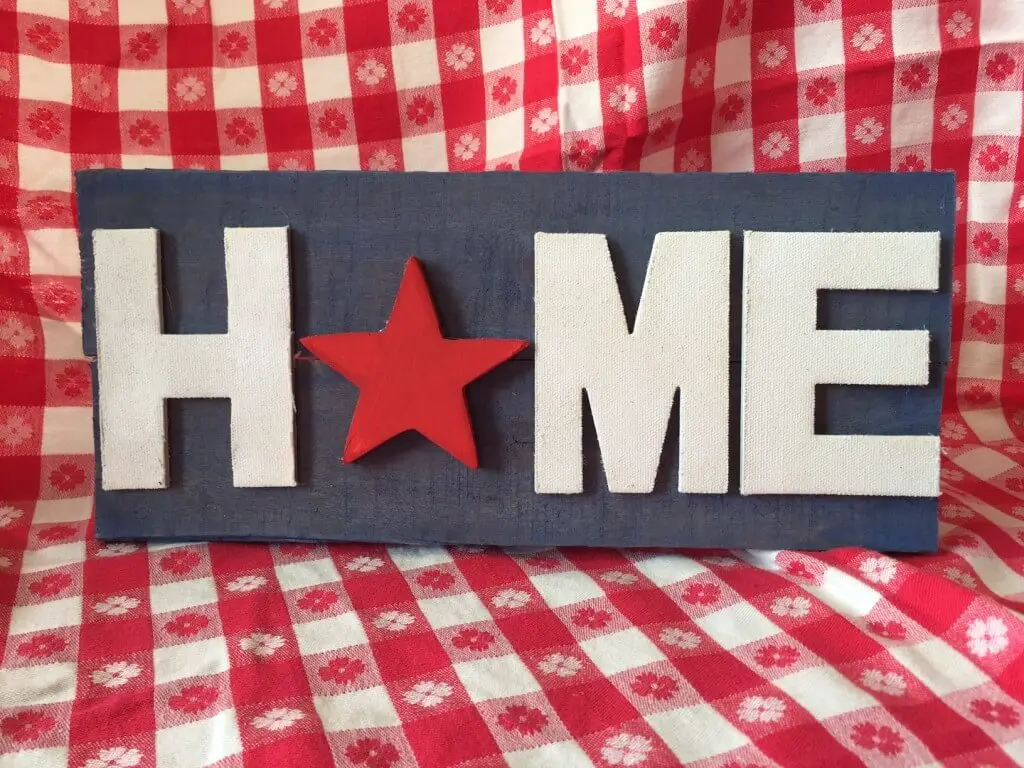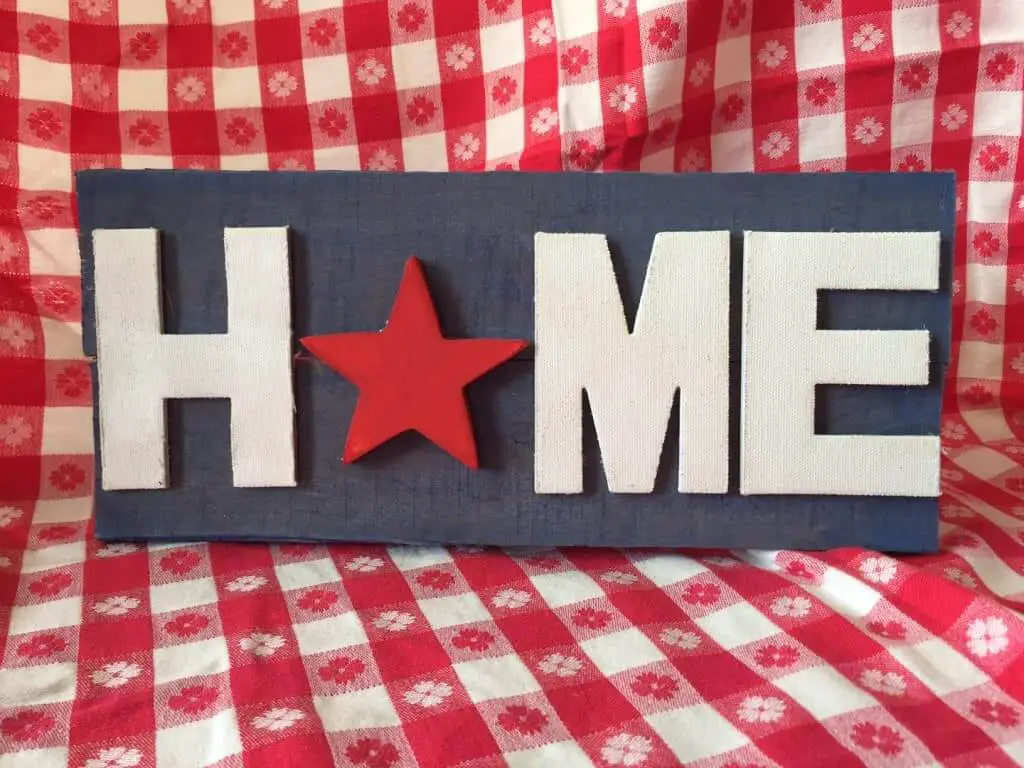 Happy 4th!