I may have squealed a little when I opened this project from our Craft Exchange Challenge.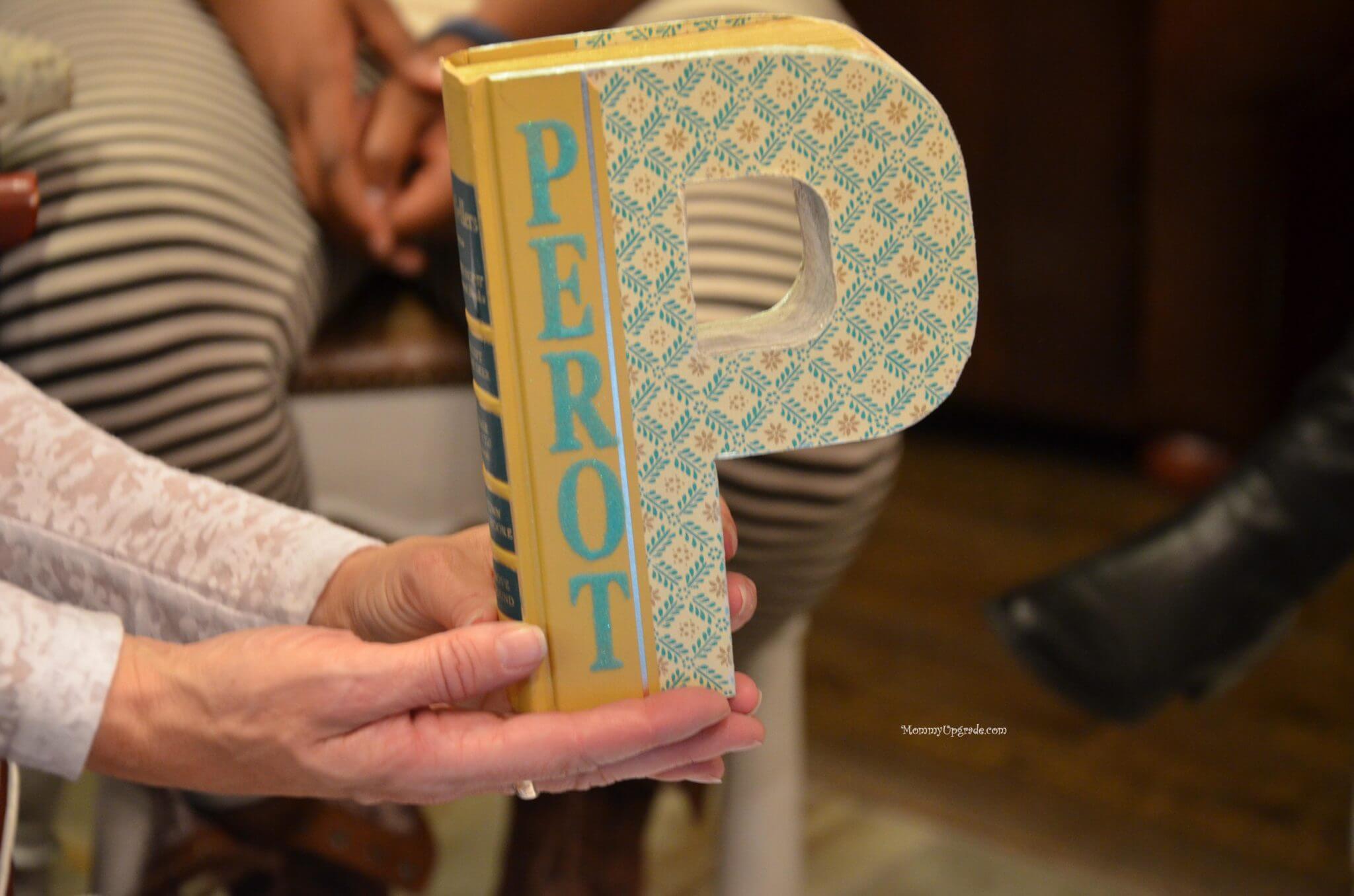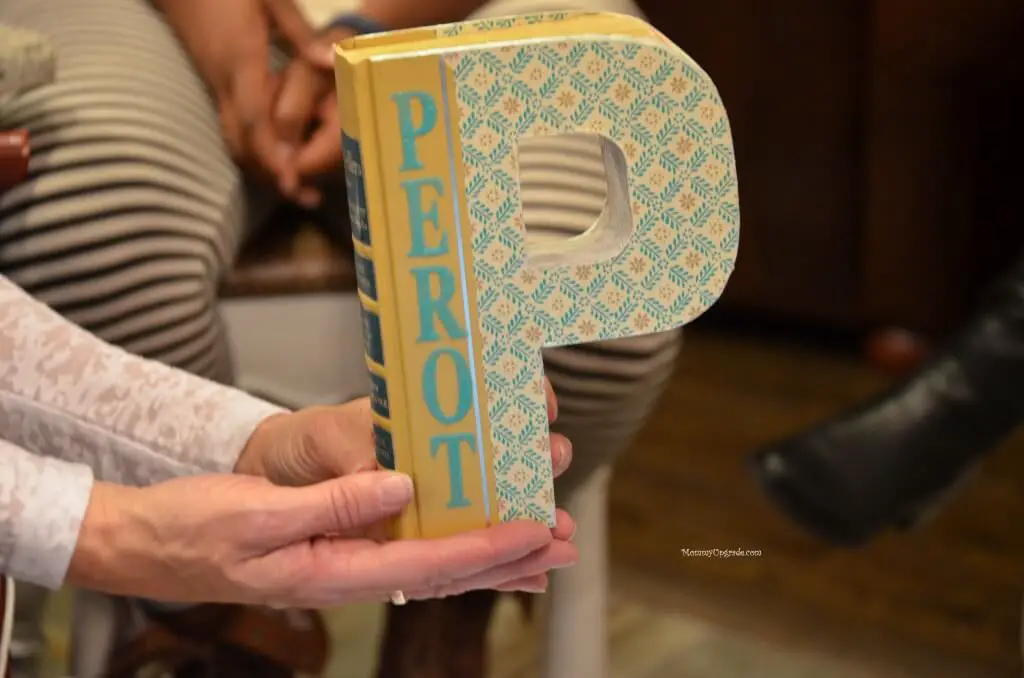 Sabrina made library letter books. She brilliantly incorporated the required flocking powder, fringe scissors, and tinted decoupage provided by Martha Stewart Crafts.
I've seen these at a local antique mall for $18, and on Anthropologie.com for $14.95, but NONE with a personalized name!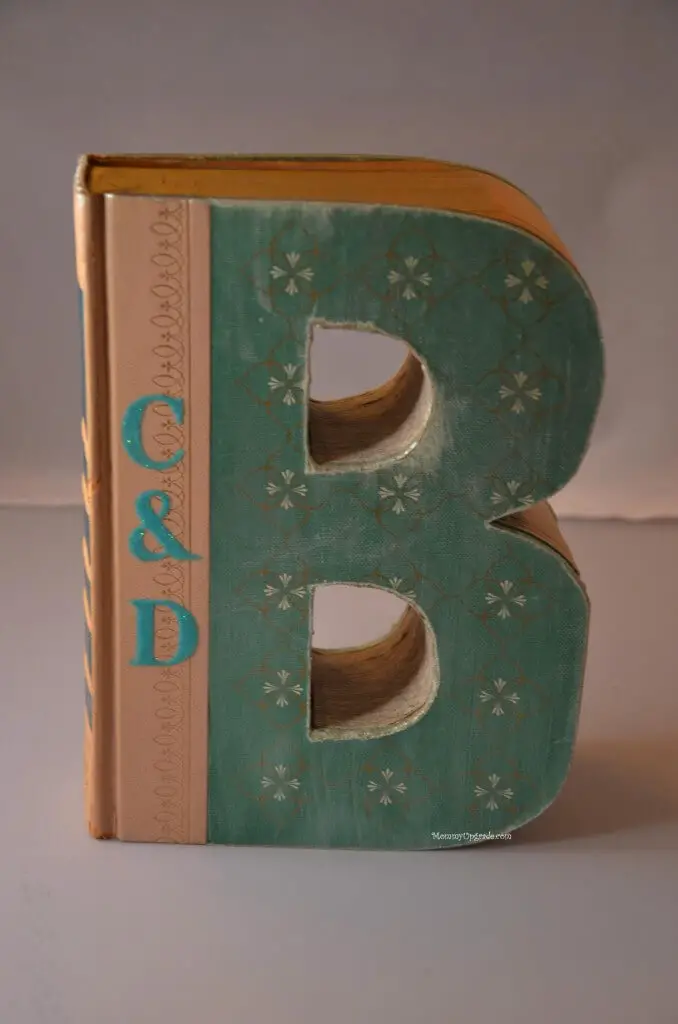 I just adore this. And she even color-coordinated it to my office! I'm so in love.
In Sabrina's words, here's how she made it:
What did you make? Anthropologie inspired letter book.
Why did you choose it? Something I've wanted to try since I saw it in a little boutique
What materials did you use? Reader's digest books, band saw (my husband cut them all), green pearl decoupage, double sided adhesive sheets, flocking powder. I used shredding scissors for decorative wrapping.
Where did you get your materials? Martha supplied the decoupage, flocking powder and scissors…I ordered the books on eBay, had the adhesive sheets already at home waiting for me to open, and my husband has tools to cut it at the shop.
Cost of materials: The books were about 2 bucks each, I had bought 10 so I had extra, and used them all I believe J If I had to guess I used about a dollars' worth of adhesive sheets, rest was free or already had (tools).
How did you make it? Followed instructions on this blog. They had templates for all the letters, which made it easier (for my husband 😉
How long did it take per item? It took Andy about 1 hour to cut each book, give or take depending on the letter. Also, that is without the correct saw…but don't ask me which one he used. I just know it would have probably been easier/quicker if it was the same as the blog.
What was the hardest part about making this? Cutting the books…but since I didn't actually do that part, for me the double sided adhesive sheet was a nightmare.
What was the funnest part about making this? Just actually being able to do it…didn't think we could pull it off.
Do you like it? LOVE it! I have an M on my bookshelf now.
If you made it again, what would you change? Find someone with the correct saw and borrow it.
Would you make it again and why? Probably not. Not because I wouldn't want to, but I don't think I could talk Andy into making them again for me… but you never know.