Decorative glass block crafts are my favorite new DIY project. Just look at these blocks. Pretty cool, eh?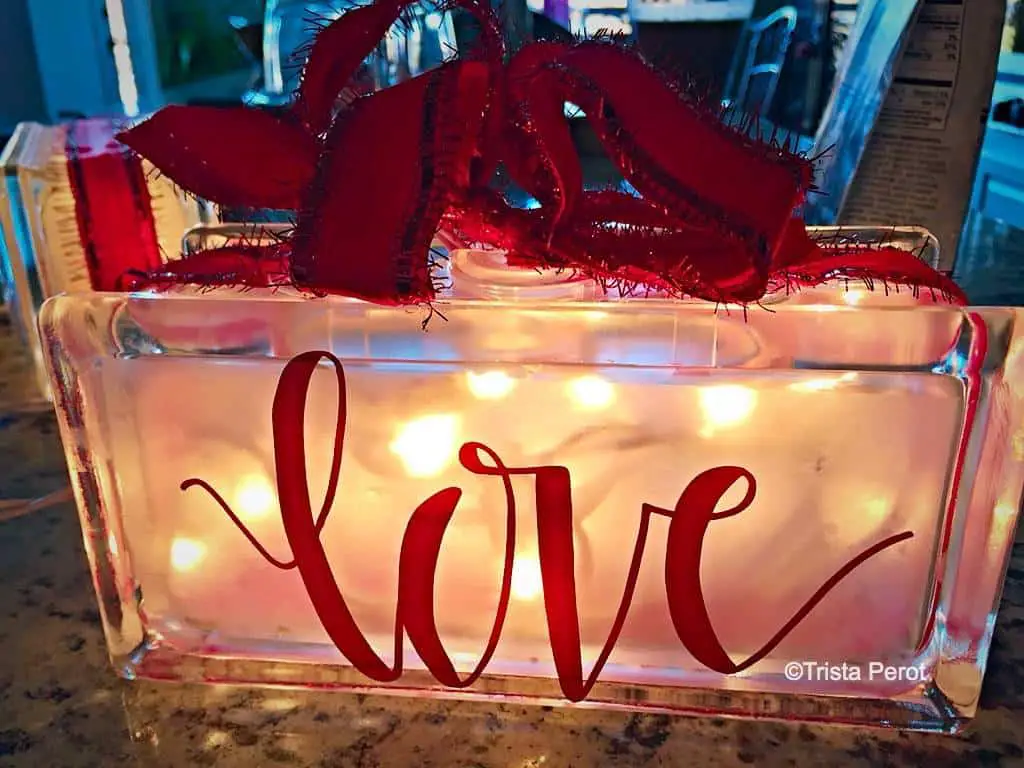 I made a boatload of them at the holidays to give as gifts, smaller ones like these monogram blocks.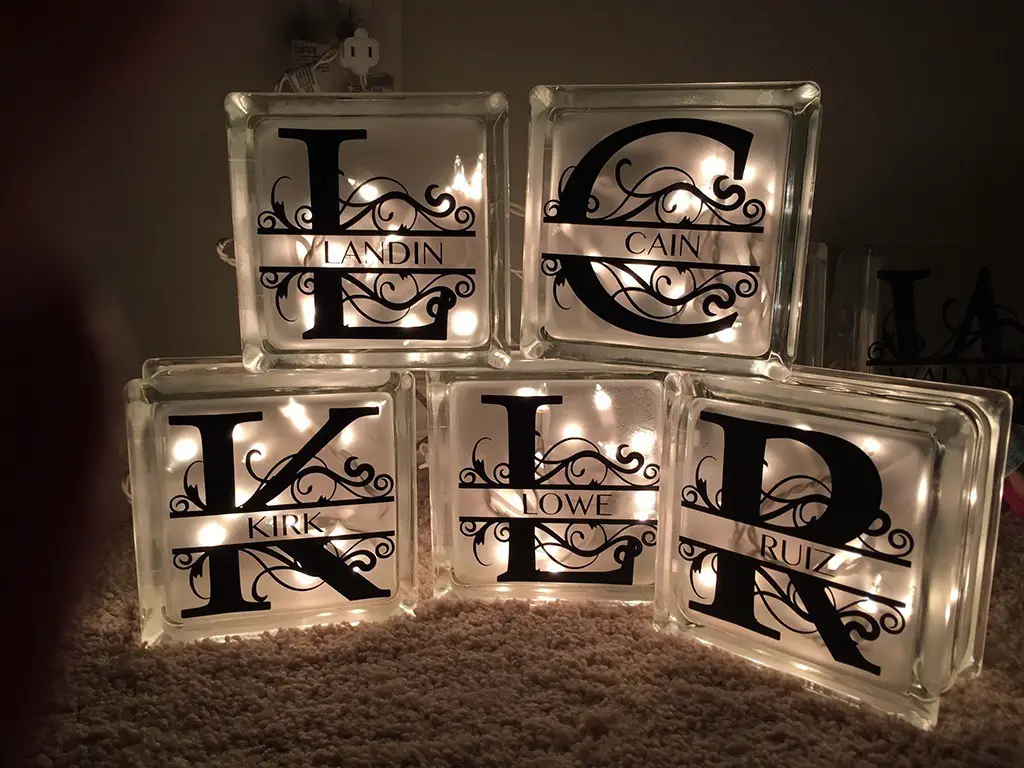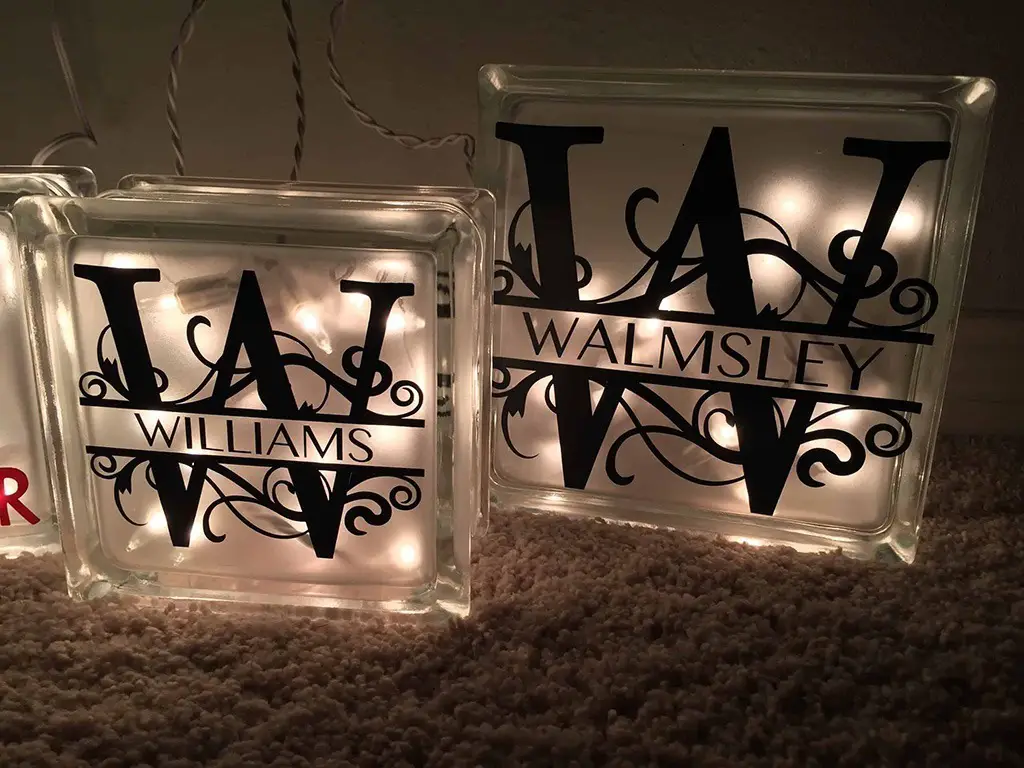 They are so customizable, like this special one, I made for a friend who loves all things Dr. Seuss.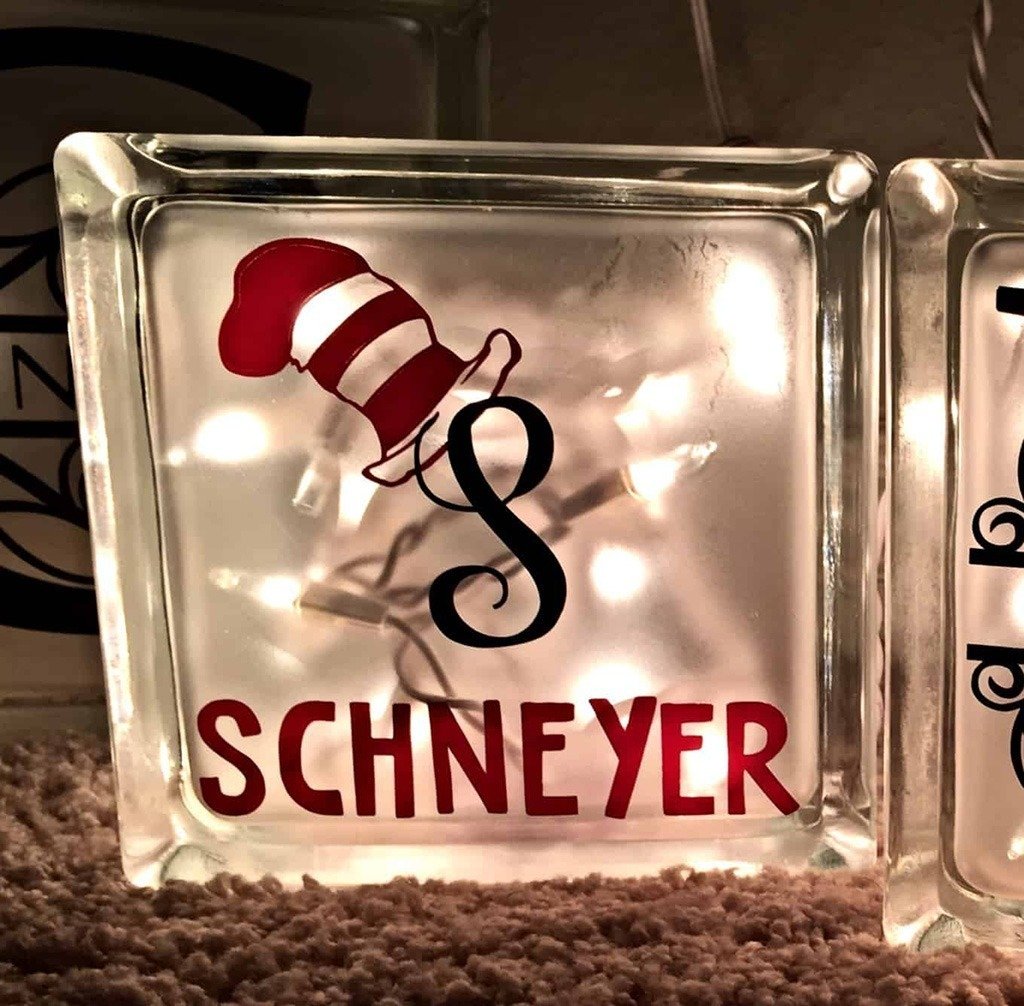 They're not that hard to do if you have the right supplies. Since people keep asking me how to make them, I've given you the tutorial below and affiliate links for purchasing the materials. But first, a quick how-to video:
Decorative Glass Block Crafts – here's what you need:
Decorative glass block. Yes, you can buy regular glass blocks for much less at Home Depot or Lowes, however, they lack the hole you need to put the lights through. Personally, I'm not interested in making this a project that my husband has to help me drill through glass so… I pay extra for the "decorative" glass block. Approximate cost: $10 – $12 each, depending on the size.
String of white lights. 35 white lights for larger blocks, 20 will do for smaller blocks. You can also get a single light if you prefer. It's important to make sure the wire on the lights is also WHITE. Approximate cost: $3 – $4.
Etching cream. I haven't found one that I love yet, but this Amour Etch one is okay. Just make the etching time about 10xs what it says on the bottle. Approximate cost for the little bottle: $12 – $15
In lieu of the etching cream, you can also use this aerosol frosted glass spray. This is a little more difficult to control, but cheaper. You can find this (depending on the store you go to) for $4 – $10.
Vinyl letters. I make my own design and cut mine out with a personal cutting machine called the Silhouette.
If you're into crafting, the Silhouette is a total game changer! It does take a bit of computer savvy though so if you like to keep things simple and not digital, you might use store-bought letters or order some vinyl letters from an online store. The price for these will vary.
Ribbon. Probably best to use a wide ribbon. I hope that you can make bows better than I can. Price for ribbon varies, but I always try and stock up at Christmas for Valentine's Day too.
Here's how to make your DIY Glass Blocks:
Clean your glass block.
If you're etching it, follow the general etching instructions on the bottle, with some modifications. If you're using Armour Etch, grab your readers because it's the smallest print humanly possible and horrific to read. (You can get their video tutorial on their website though.) You'll need to tape off your edges for a clean line. I used painters tape. I will warn you, you'll need to leave it on your block for way longer than they say. The video and bottle say 1 minute. I'd say leave it on there for an hour because after 30 minutes, I still wasn't happy with mine. And when it says liberally apply, seriously slather it on. If you think you have enough, put another layer on.
If etching isn't your thing, that means you're spraying. Go OUTSIDE for this. Shake your bottle well and then spray the INSIDE of your glass block. That will assure you have clean lines, however… this is a terribly awkward angle and you'll likely have drips and runs and it won't adhere evenly. Don't stress too much about it, you're putting vinyl over it. I go through this exercise twice to try and minimize the effect of the uneven spray.
After you're done with the "frosting" portion of the project, cut out your vinyl letters. I use transfer tape to move them from the vinyl sheet to the glass block but this is not necessary. Make note of where you want the hole to be! While the transfer tape is still on the blocks, rub over the vinyl to get it to adhere well to the glass. Then carefully peel the tape off.
Insert your lights and the stopper thingie to hold them in place.
Hot glue a ribbon to the outer edge.
Plug it in and enjoy!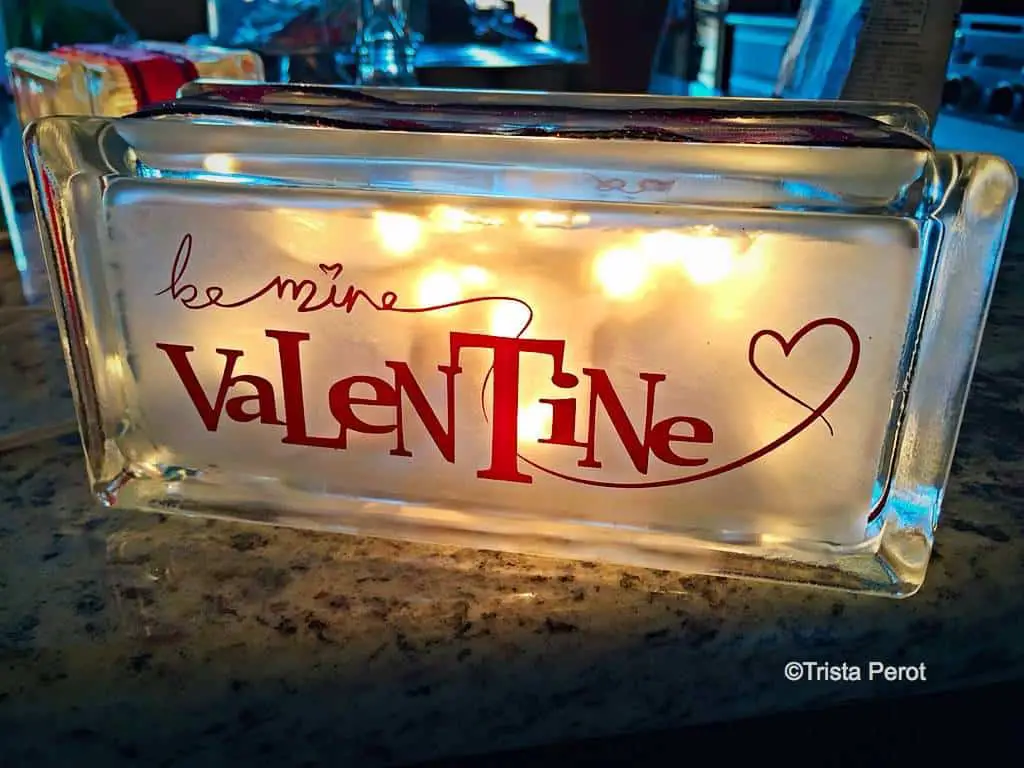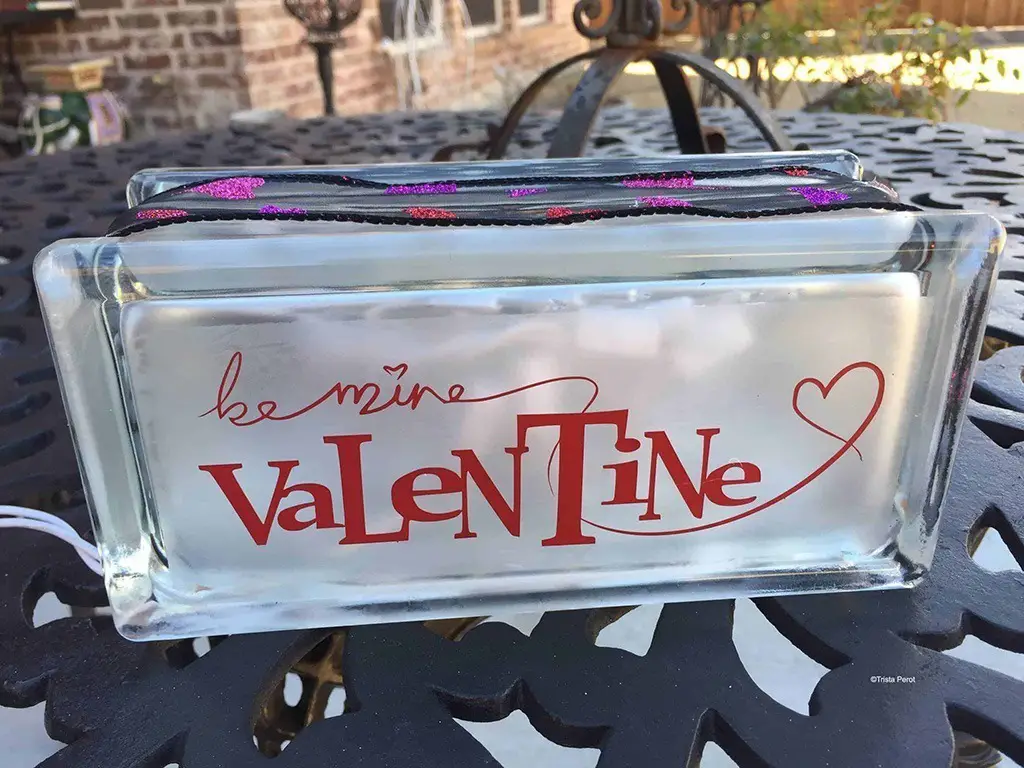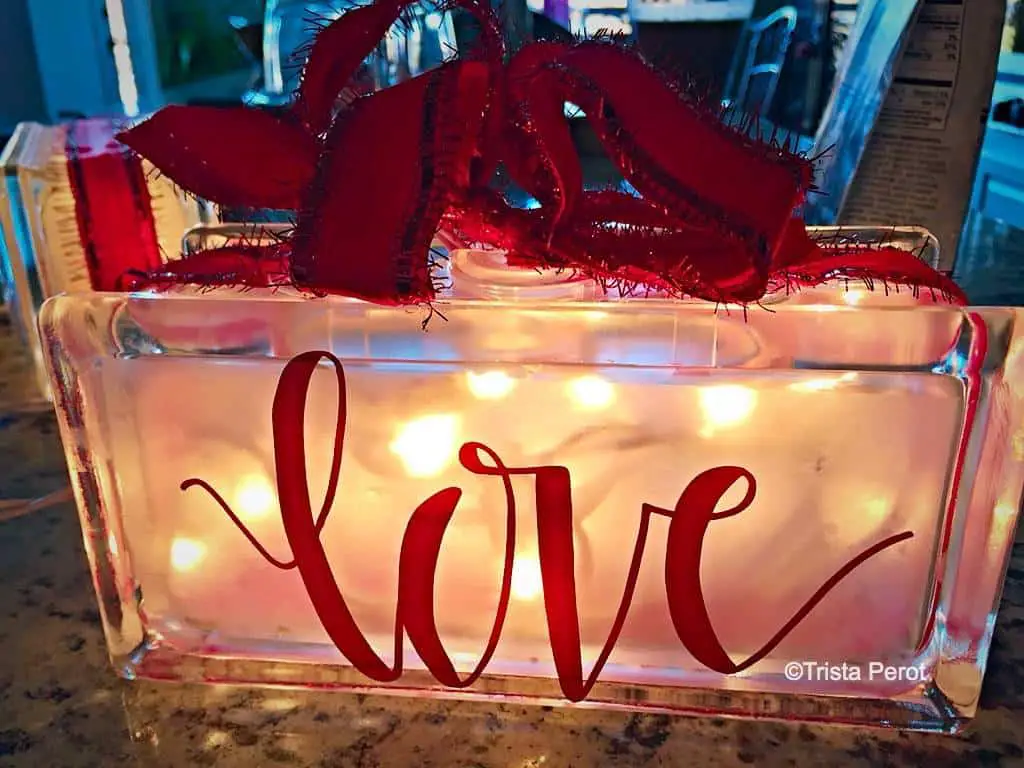 More Valentine's Day Posts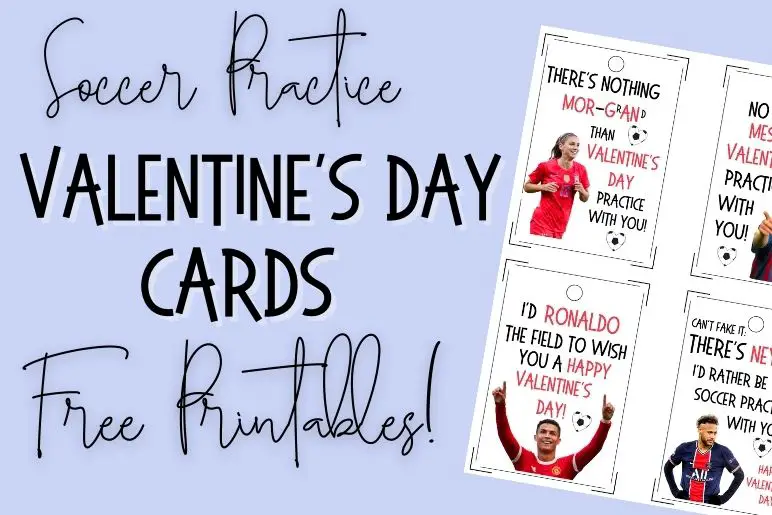 I always joke that being on a club soccer team is the same as joining the mob. You give the club all your money, all your time, and show up at the drop of the cleat when needed. There's a boss and you do everything you can to keep him happy. And let's be honest, there...
read more