The thing about Easter eggs is this: No matter how you dye them, it's a hot mess.
The more fancy you want the design to be, the messier they are, right? Oh, and they're BREAKABLE. So there's that.
And how about the massive number of hard-boiled eggs you then have to eat over the next few weeks? I love eggs, but methinks there's a better way!
When I found these plastic look-alike eggs at Michaels, I decided to go a little different route this year.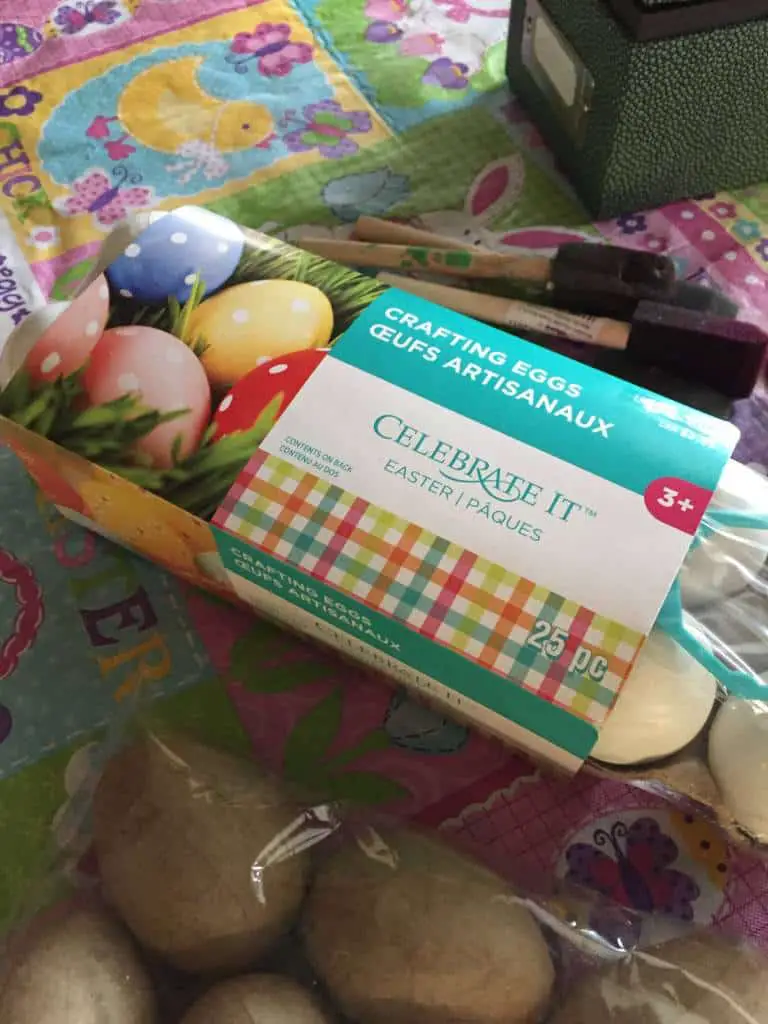 While I love the look of the tie-dye eggs, it's a lot of work and let's be real: I have an almost 8 year-old with a short attention span. Okay, I also have a short attention span and all that wrapping and tying wasn't happening. And we're not even going to discuss blowing the yolks out of the shell.
So we tried something else this year. Easy-peasy watercolor Easter eggs.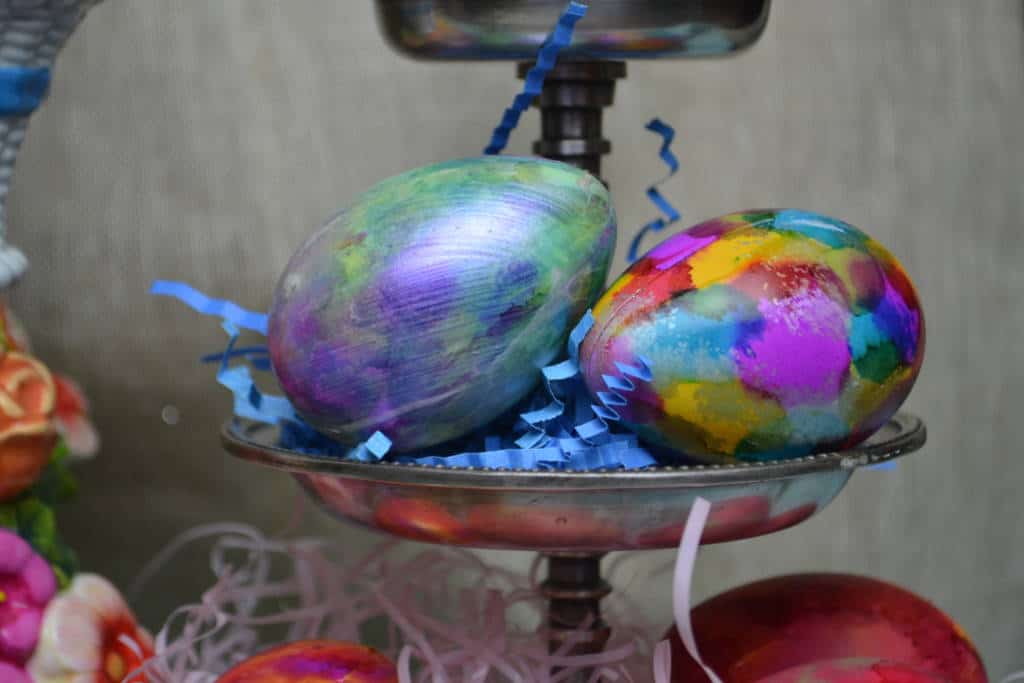 We got the same (dare I say… better?) look with alcohol inks that I already had! (If you don't have these in your craft stash,  you can get some here or at any craft store.) Here's what we did: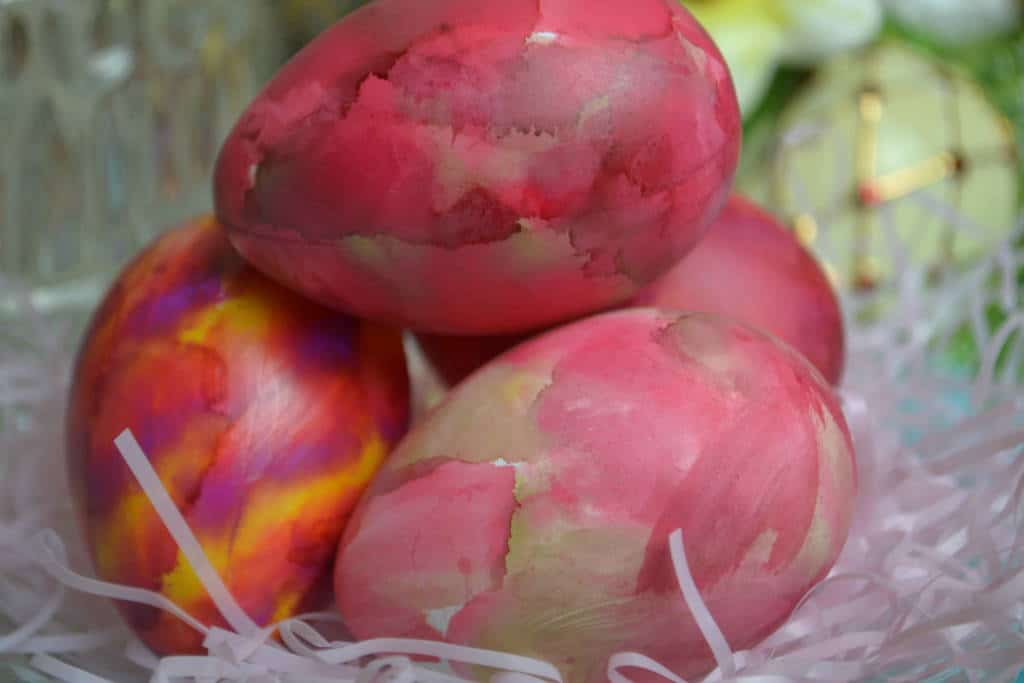 First I laid out a plastic tablecloth just in case there were any dropsies, but that was more to protect everything from the color because our shatterproof eggs will survive plenty of bounces – I have proof. Oh, and have I mentioned how much time I saved by not boiling these either?
Put on some plastic gloves. If you don't have a stash of these, get some stat!  They're brilliant for messy projects because you aren't holding your child down to scrub their hands later, or the alternative of letting them walk around with Smurf hands on picture day at school.
Press the cotton pad to the stamper (I like the Ranger Adirondack Alcohol Ink Applicator), squirt only a few drops of each color onto the cotton pad, and stamp away on the egg!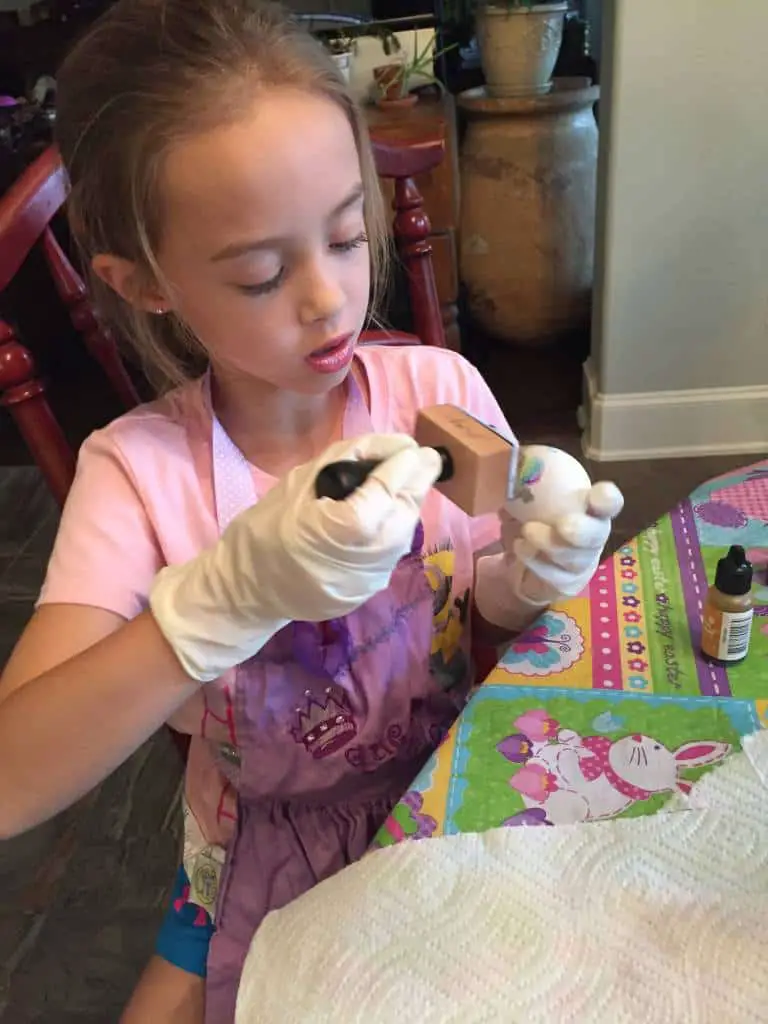 Seriously, that's it.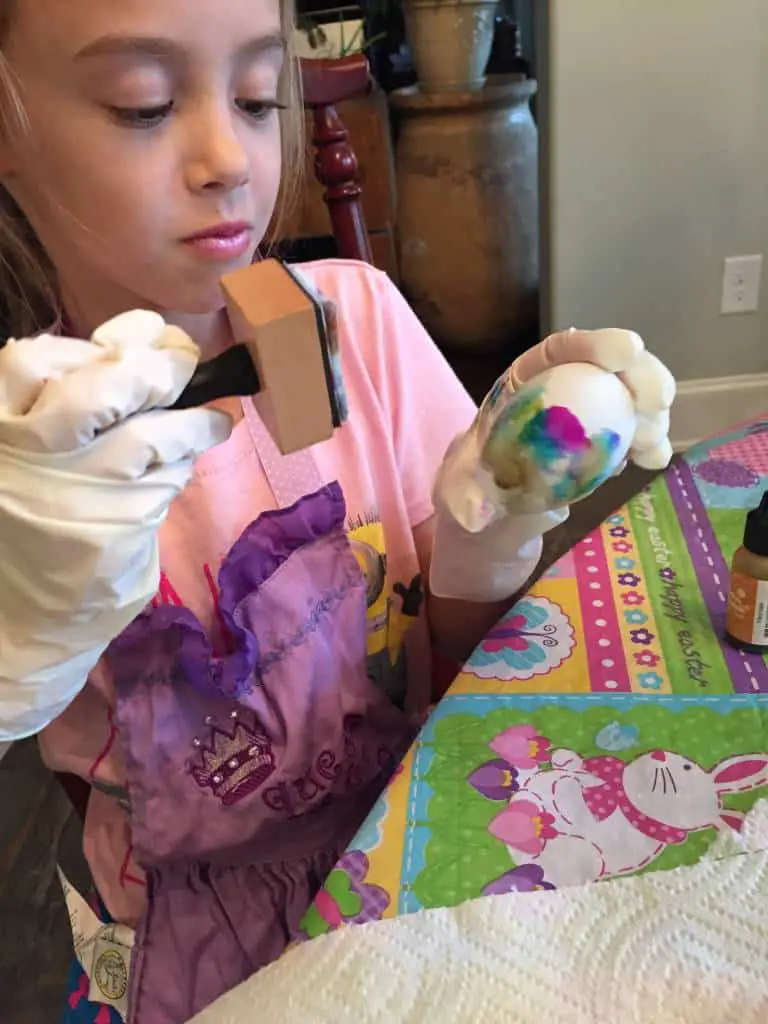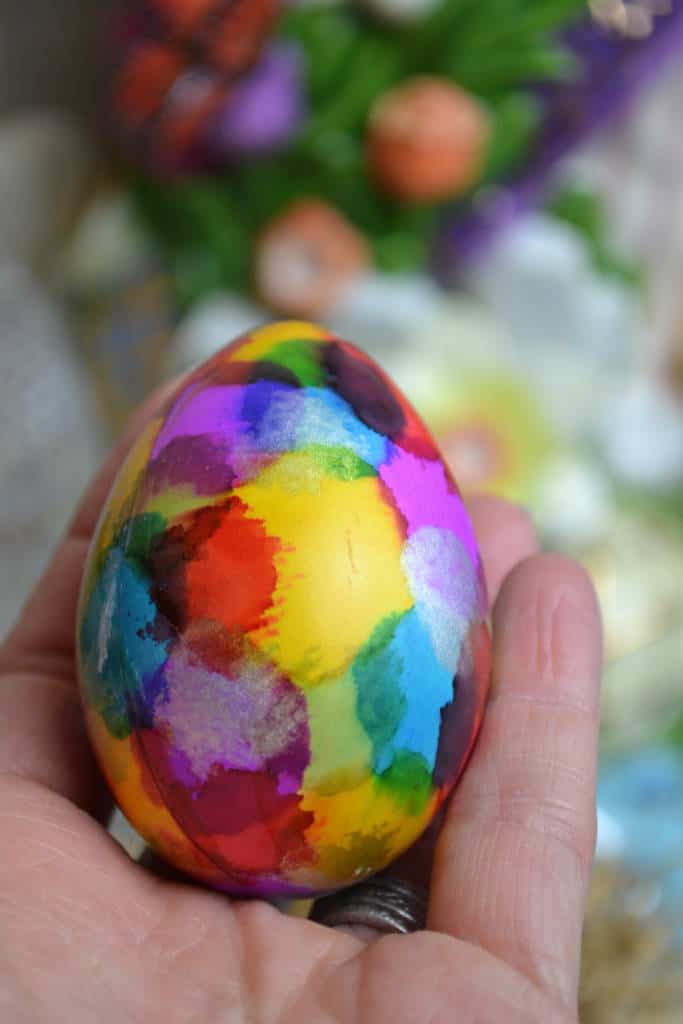 Let the egg dry and you're good to go. If you want to, you can brush on some Mod Podge to give them a little extra shine. You could even put stickers on the eggs before you ink them to get a resist pattern on them.
After your are done making your watercolor Easter eggs, you'll have PLENTY of inks left over for other fab projects (like these coasters) or more eggs next year. If you look REALLY close, you can see that I brushed some decoupage glue on a few of them to give them a little extra shine.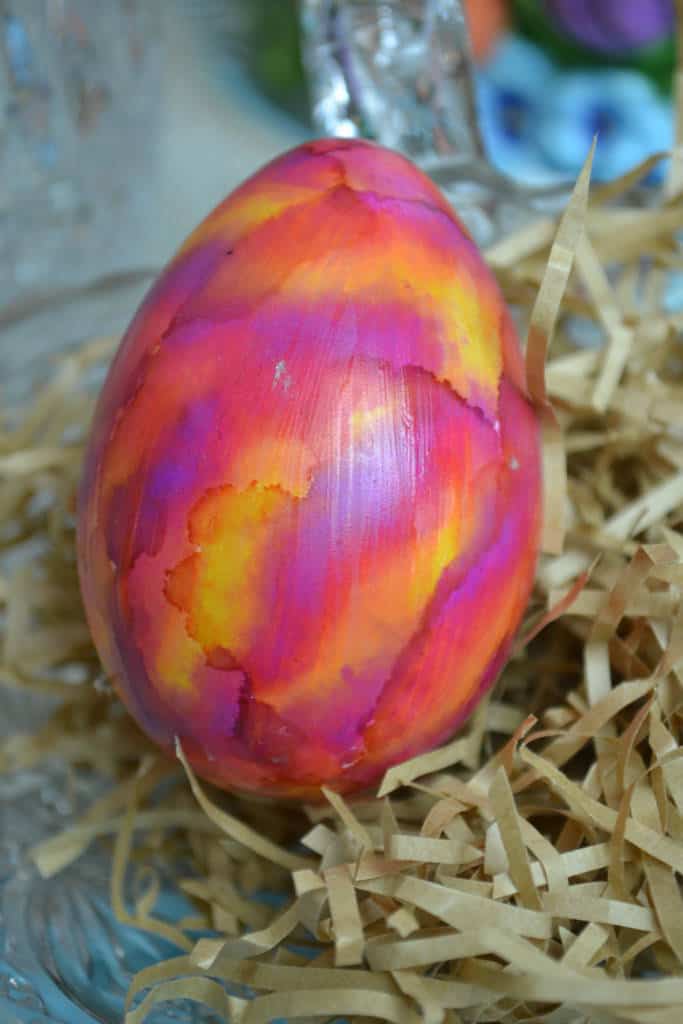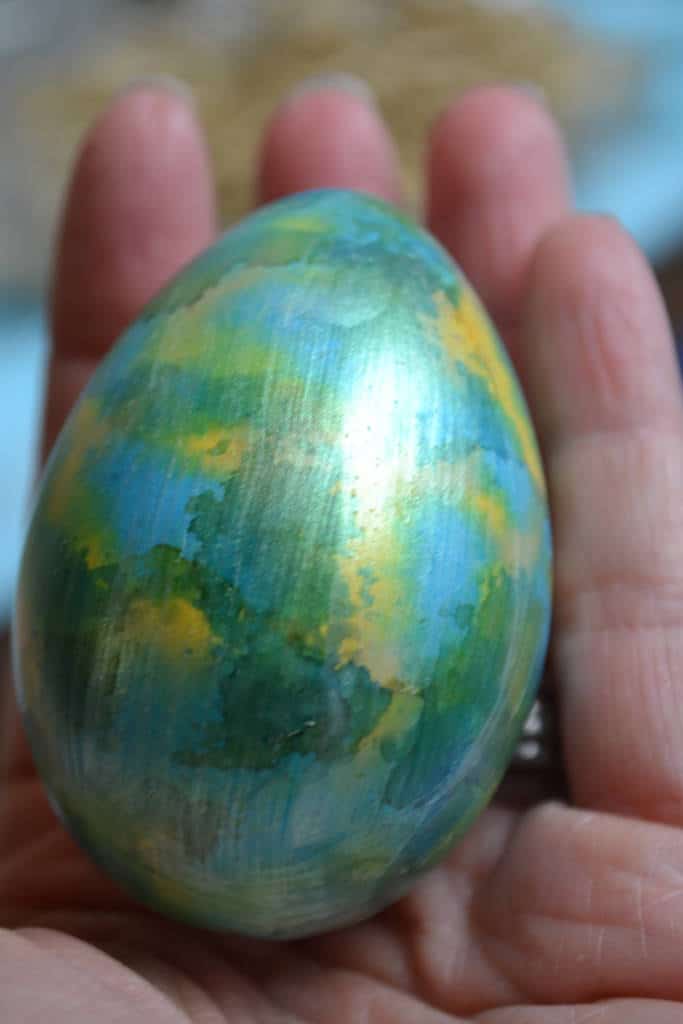 This one has metallic inks on it.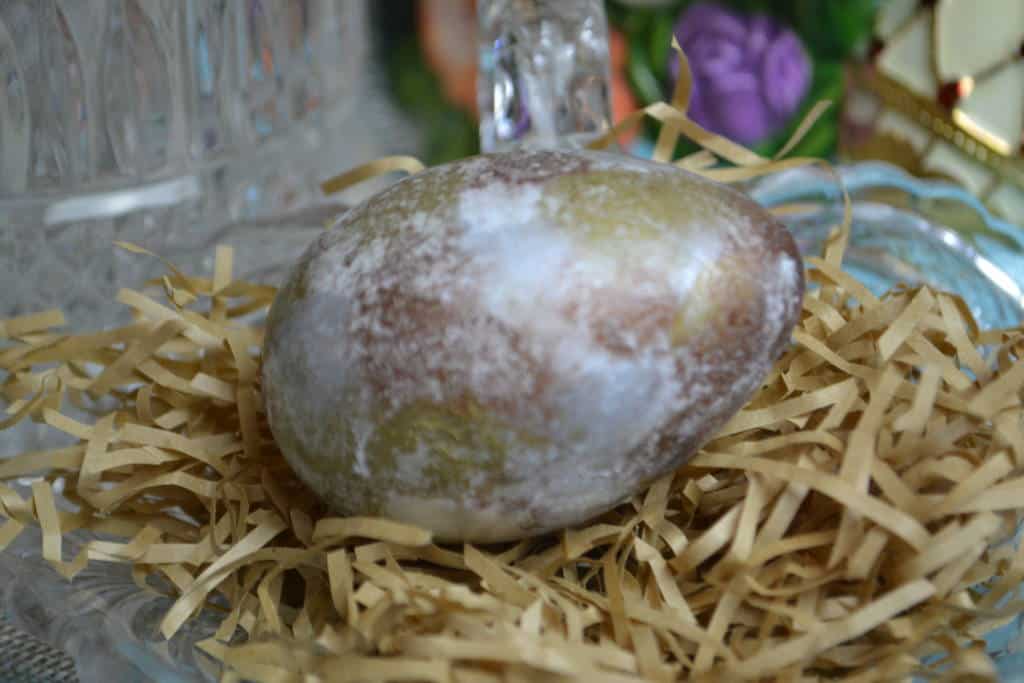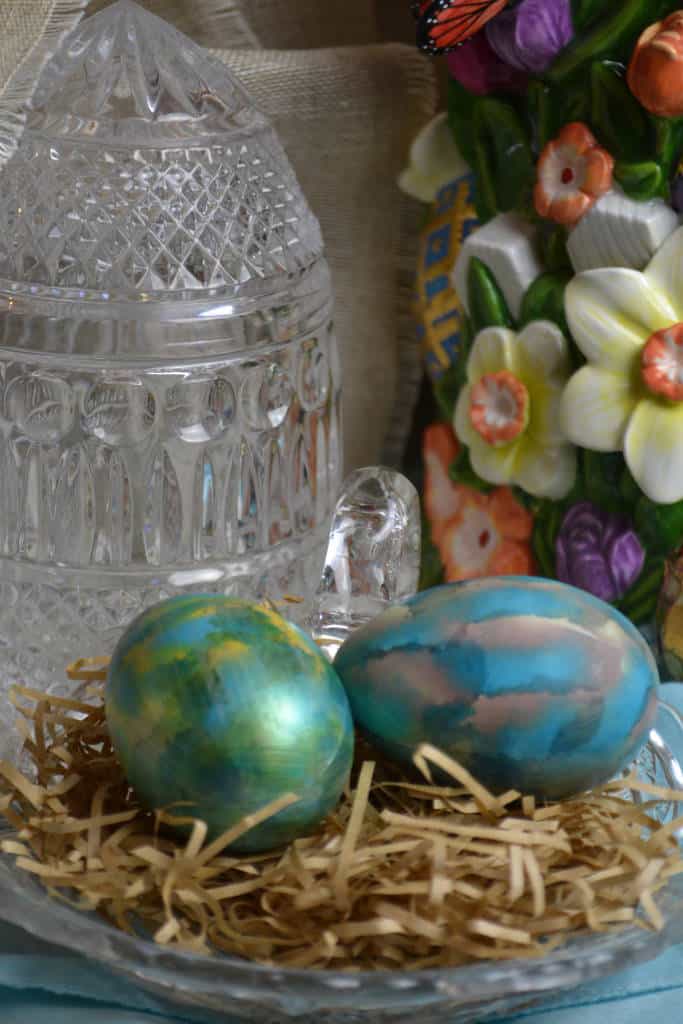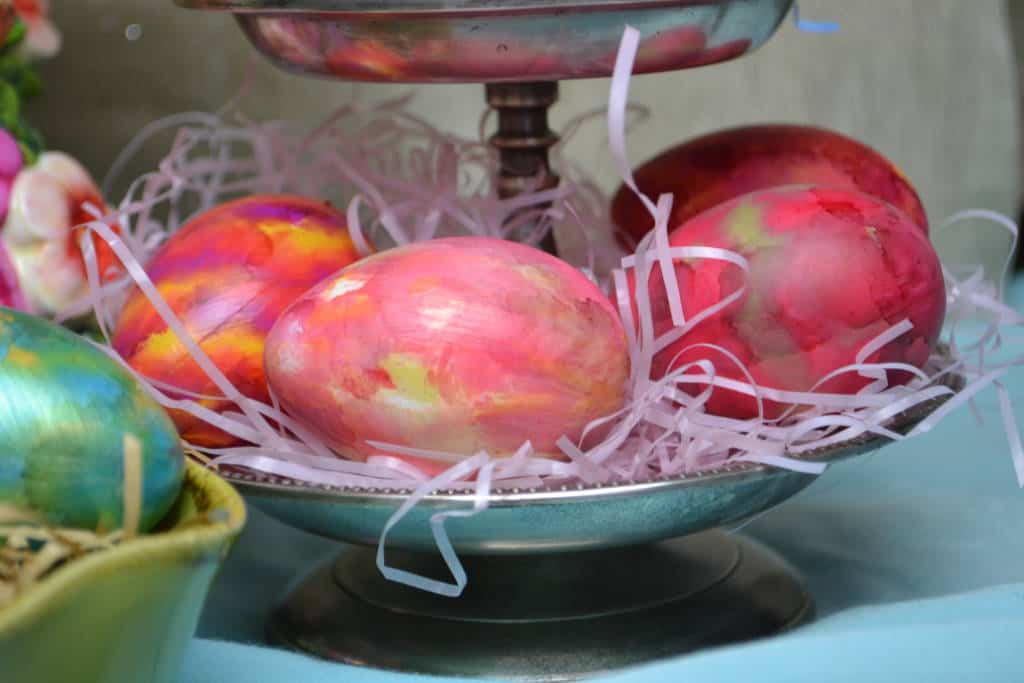 What's your favorite way to decorate eggs?