I pretty sure haven't been this hip in years.
Last night, me and my +1 Sabrina made a MNO of the Modani Furniture Red Carpet Grand Opening party.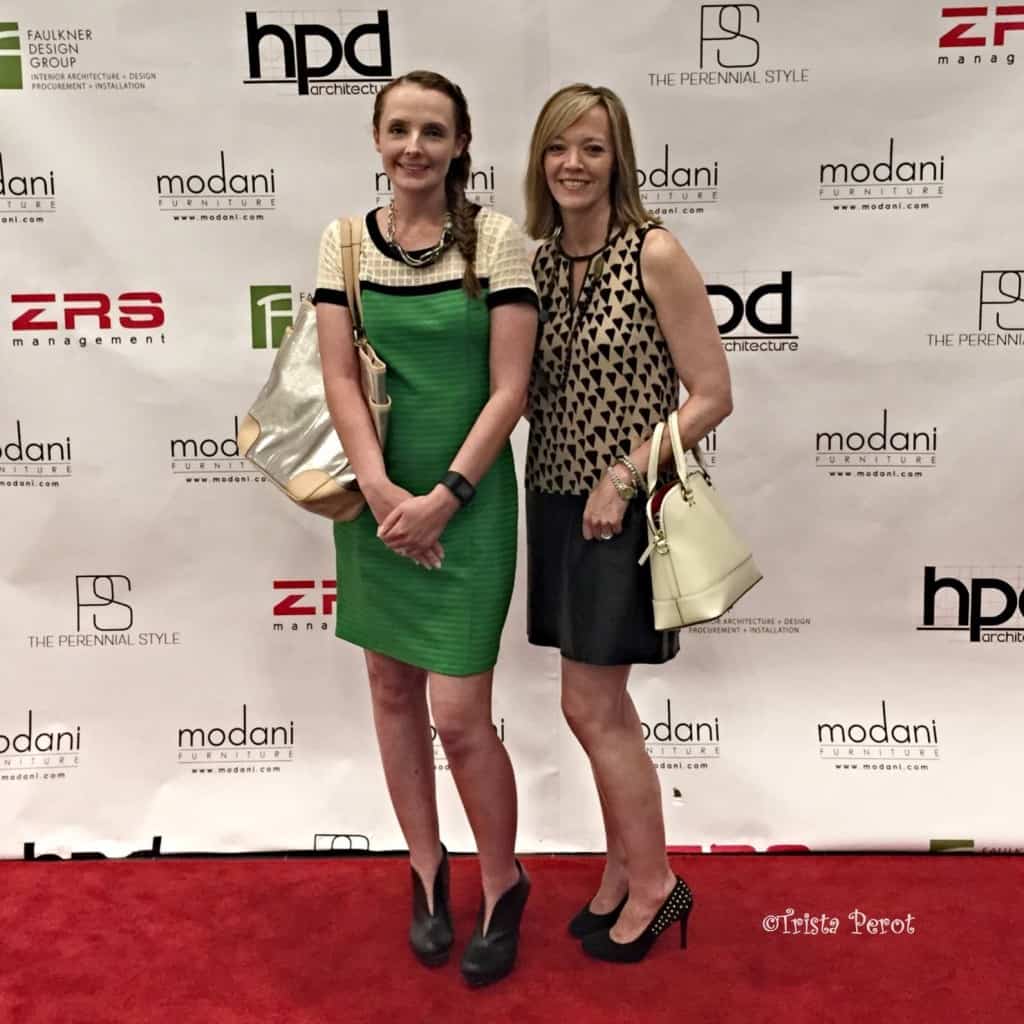 Complete with ribbon cutting.
[quicktime]https://www.triedandtruebytrista.com/wp-content/uploads/2015/05/2015-05-01-06.56.321.mov[/quicktime]
It. Was. Lush.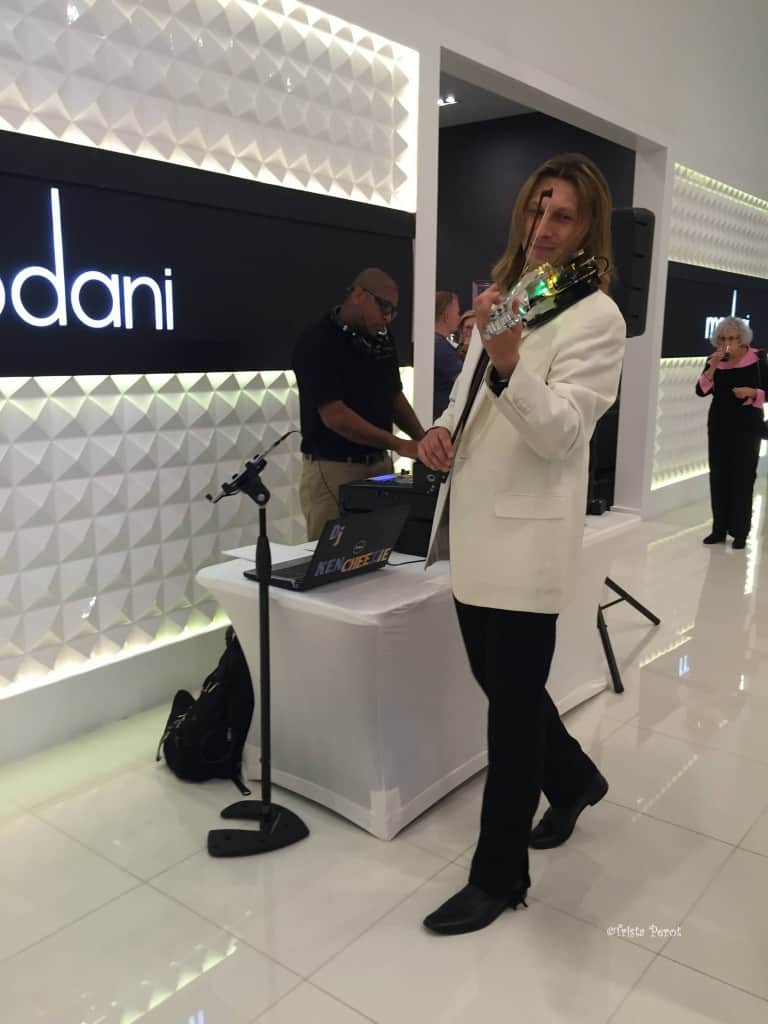 Even the building façade is impressive.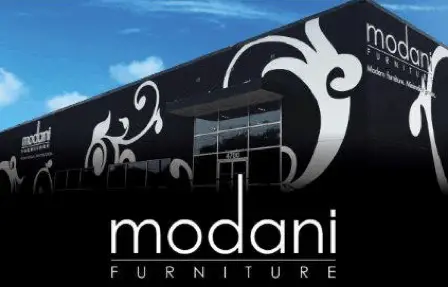 This sophisticated store is set up with a series of mini-stores within it, each with specialized collections throughout. It sounds like it's just a bunch of rooms, but the experience is really different. It's as if you're walking through a really sophisticated mall. In Miami. With beautiful rich people.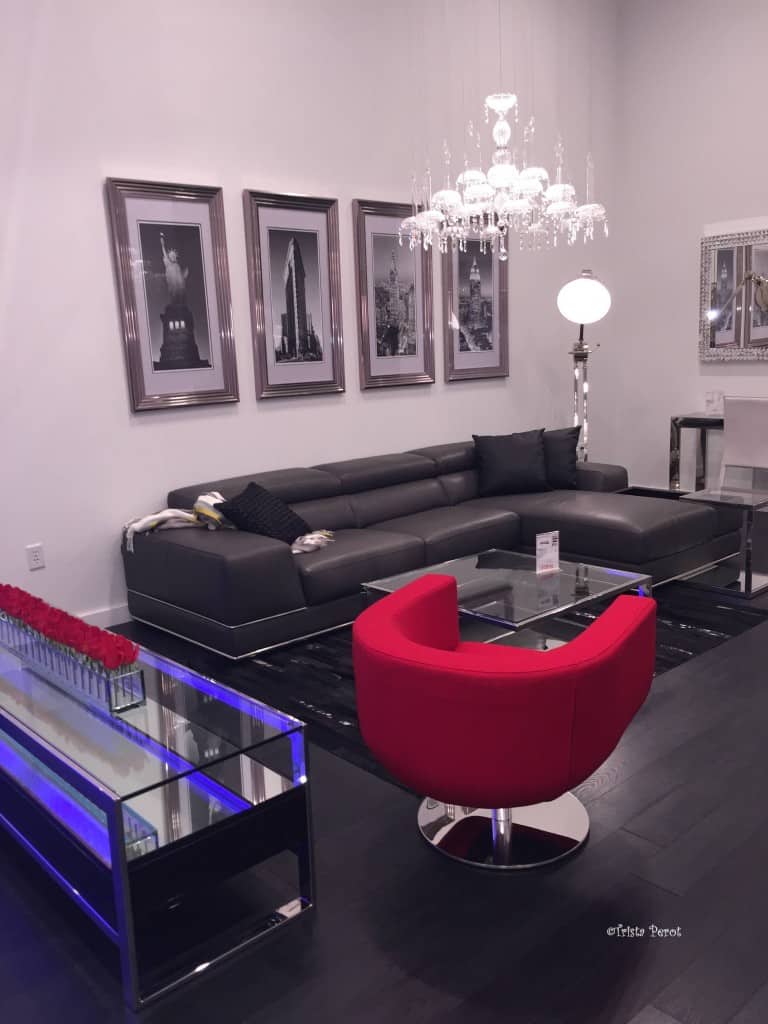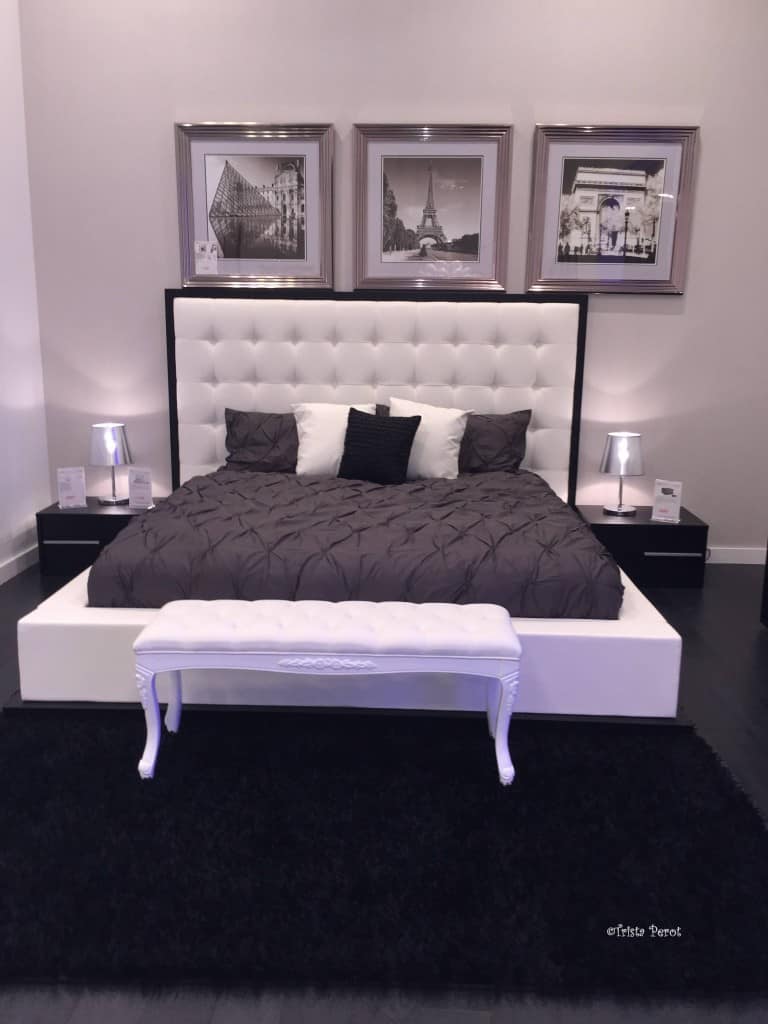 What I was most surprised about though, were the prices. When I think "modern" furniture, I think clean lines and obscenely overpriced simplicity. Not to say Modani is Ikea inexpensive, but I felt everything was fairly reasonable and they even have a clearance room for deals up to 60% off.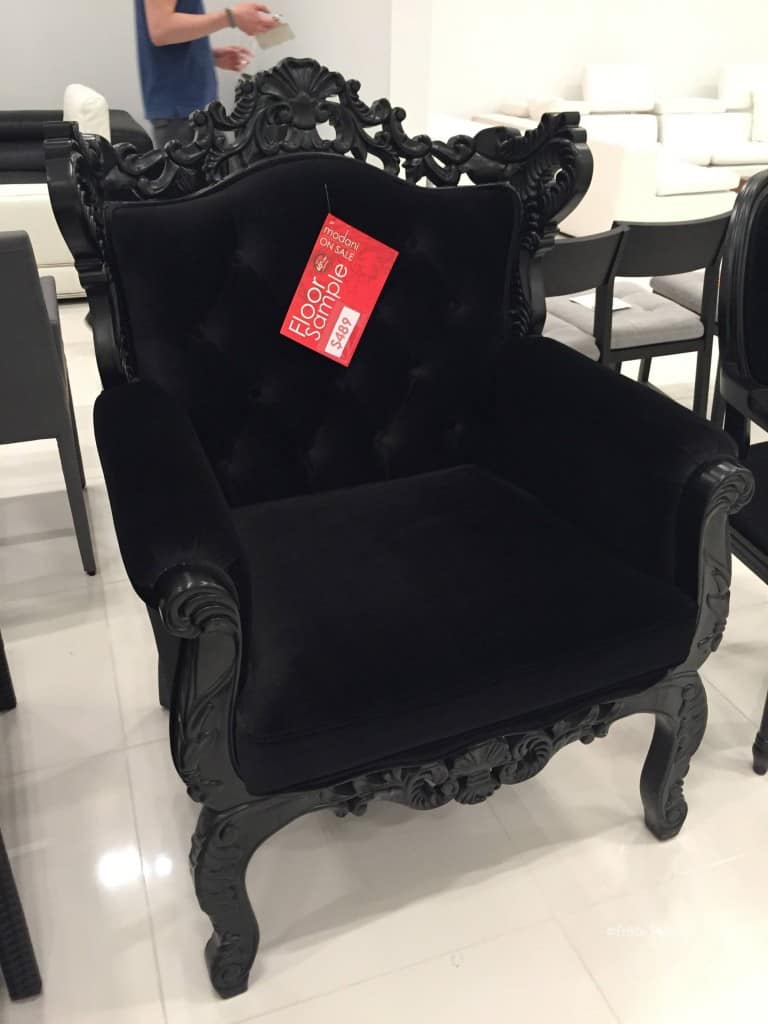 Since my personal décor style tends to lean more to the traditional, I expected my wallet was safe and that I would not be interested in 99% of the 25,000 square foot store. But I was wrong.
Check out this sweet chair and stand up chandelier. It's so similar to the chandelier actually hanging from my office.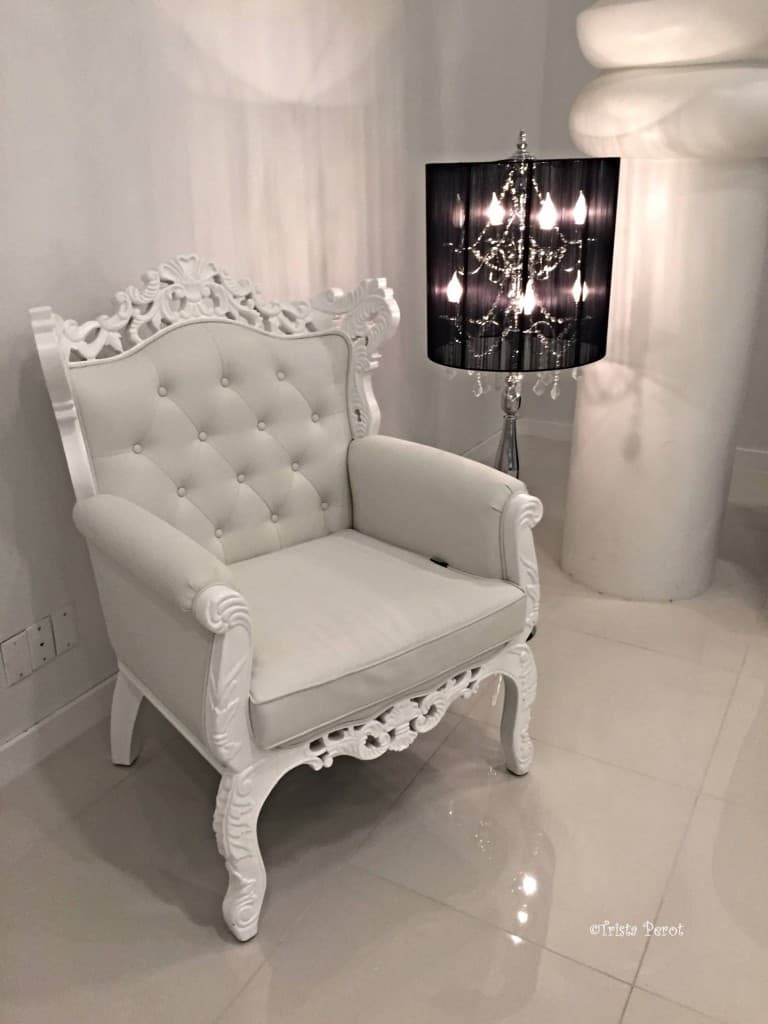 Speaking of chandeliers, my heart raced a little when we found these beauties twinkling throughout. (Brief debate as to whether they are umbrellas or jellyfish.) It kind of reminded me of the Wynn Casino's Parasol Down lounge in Las Vegas.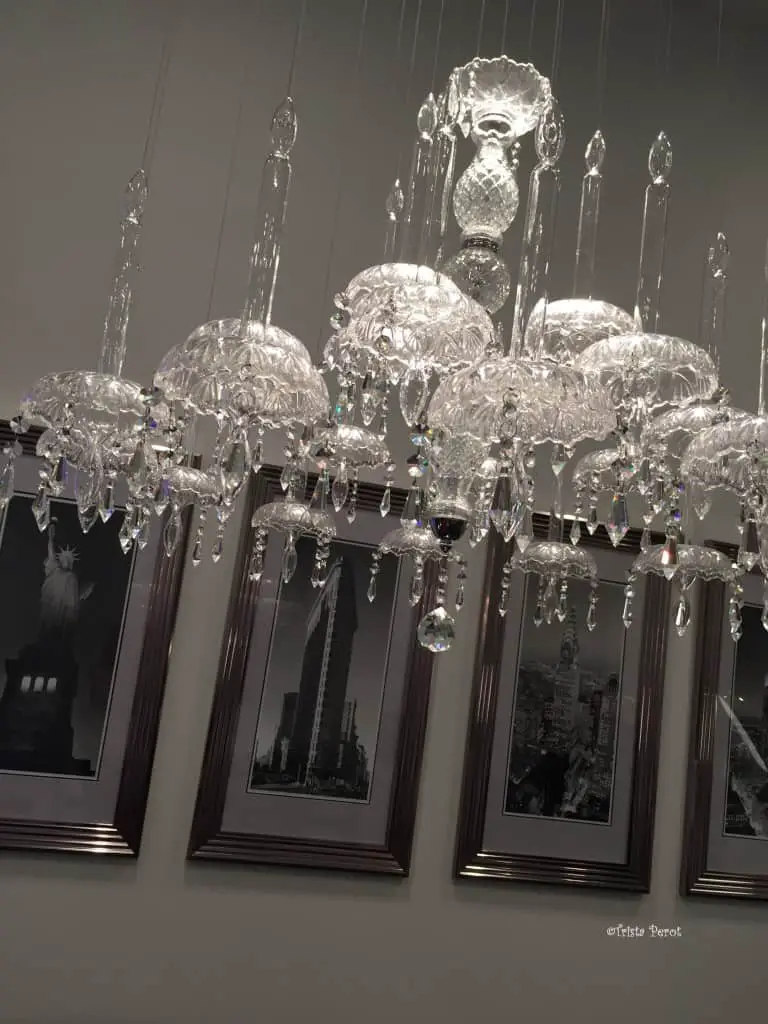 I loved how the displays were a mix of modern and traditional. I mean, c'mon. Can you get any more traditionally southern than magnolias?!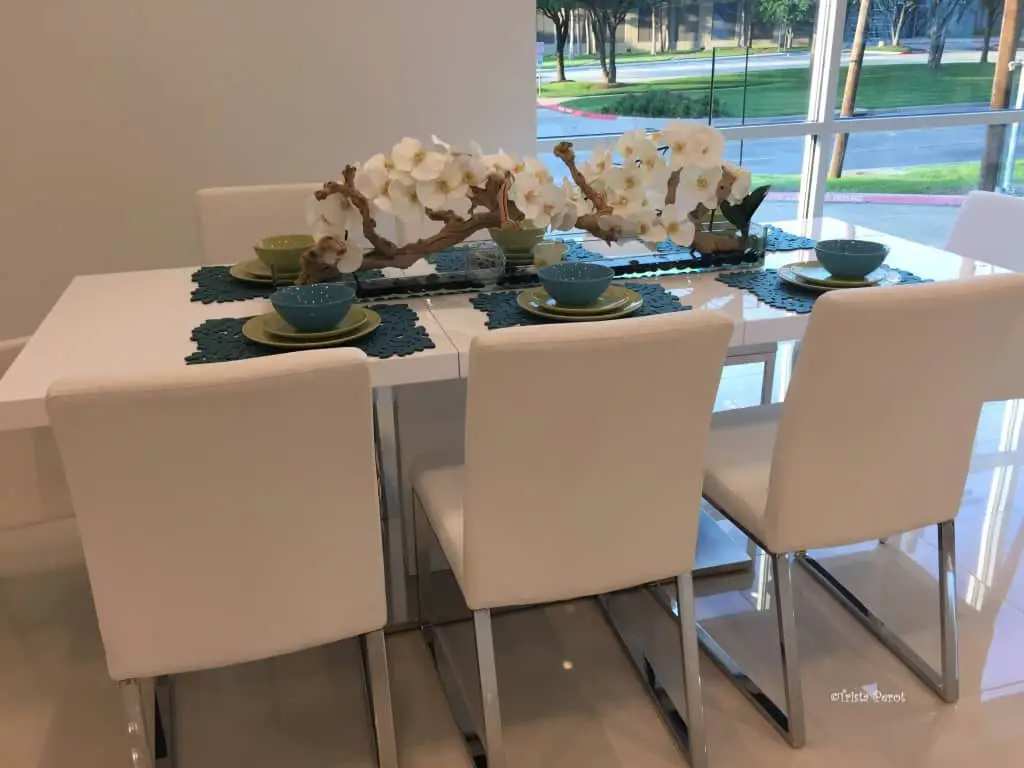 Okay, maybe they aren't magnolias.
But let me tell you, I've never wanted a horse head so much in my life after being there!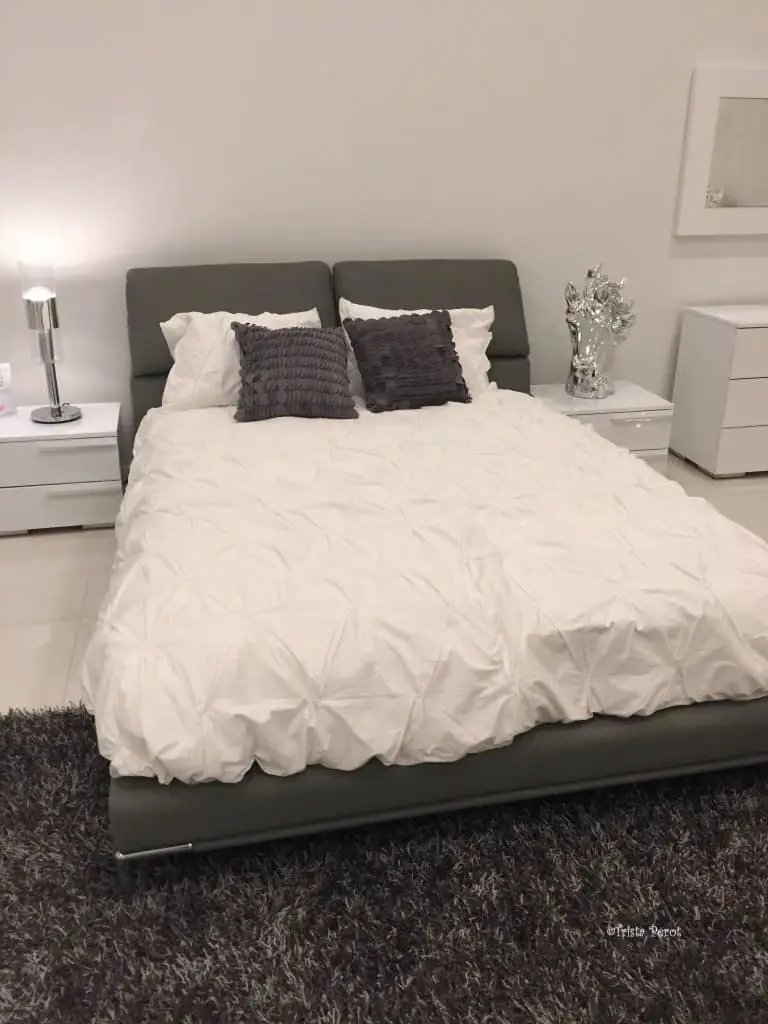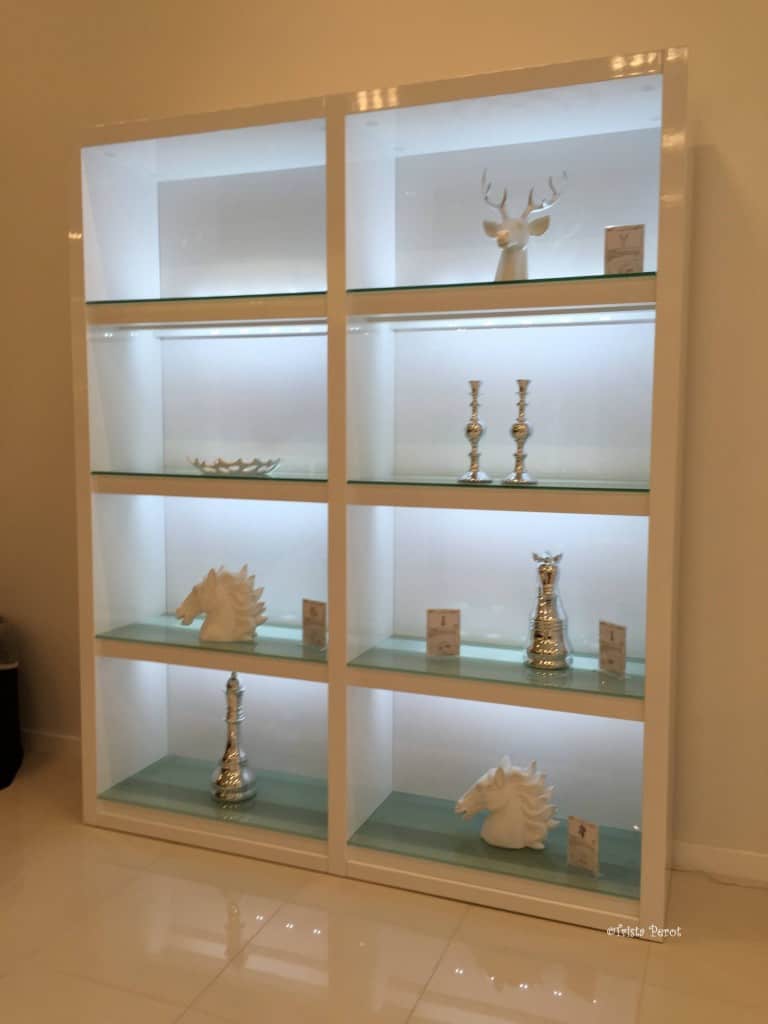 The photographer in me was sucked into the instense and beautiful high-definition art – you should visit just to see the store's art gallery.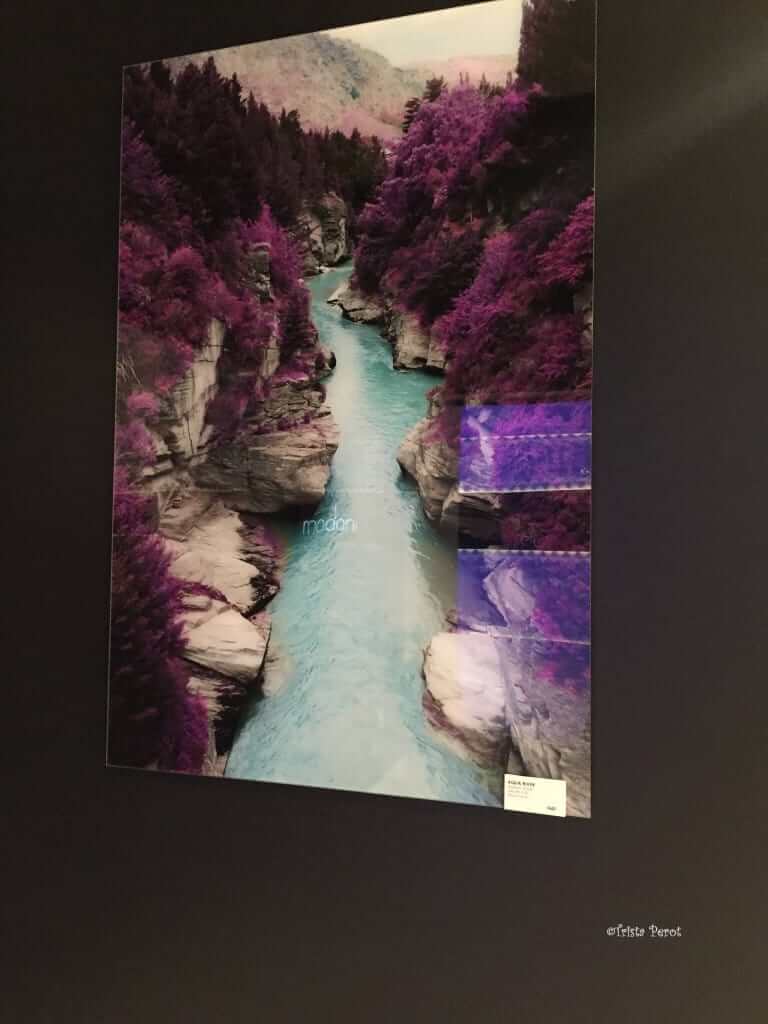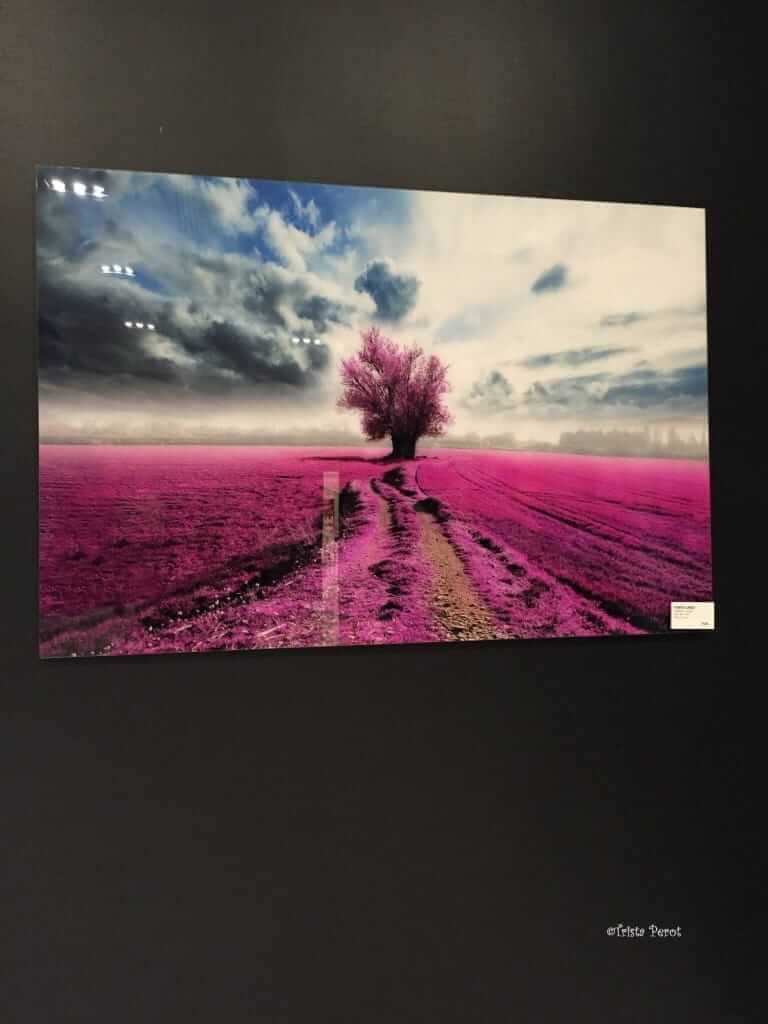 Loving this lion – excuse my reflection, lol.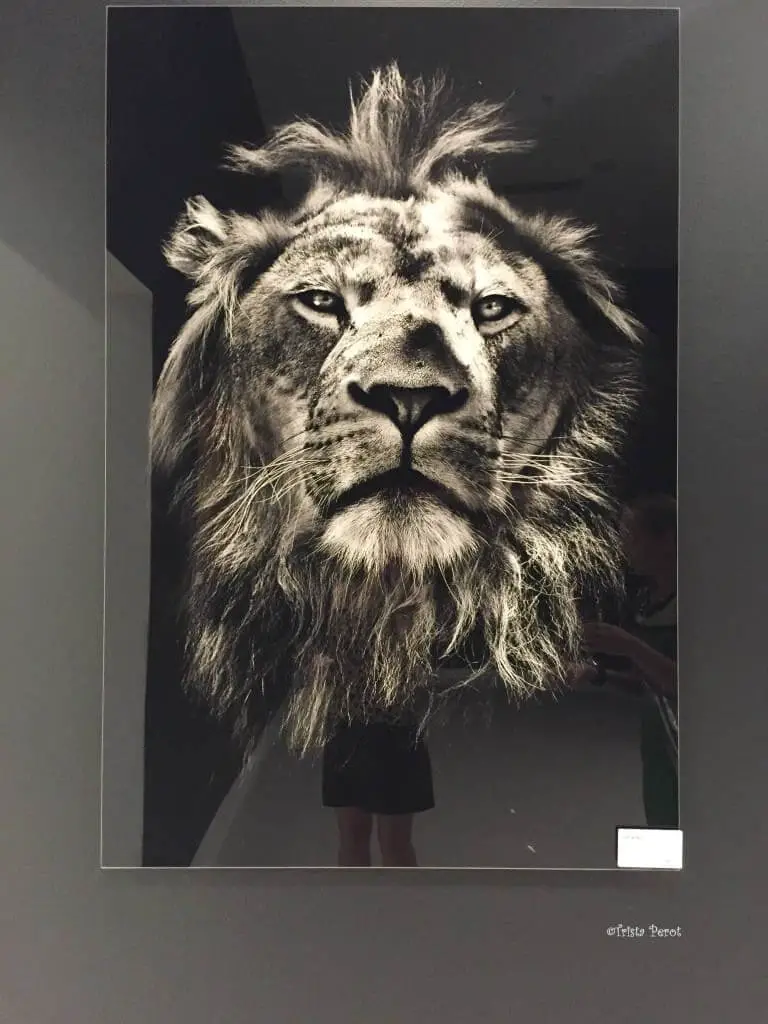 The most intriguing to me, however, was the outdoor furniture room — quite possibly because we are in the throws of a major yard crashing, and it's on the short list of furniture to buy. I'm in love with this canopied loveseat and chaise lounges.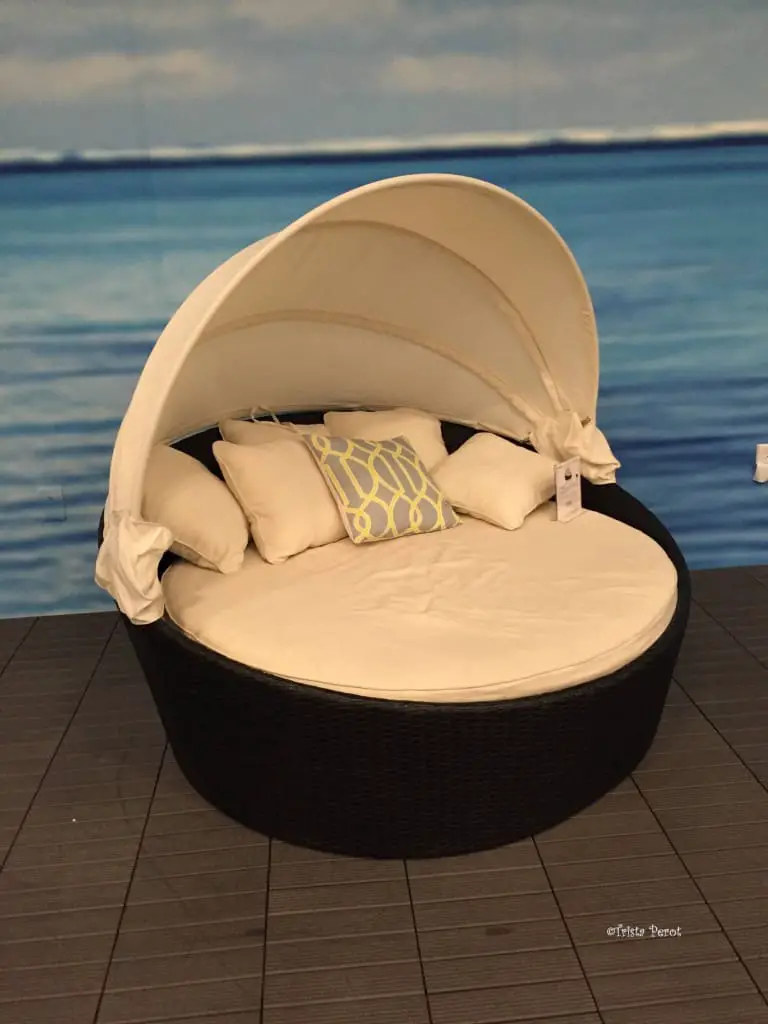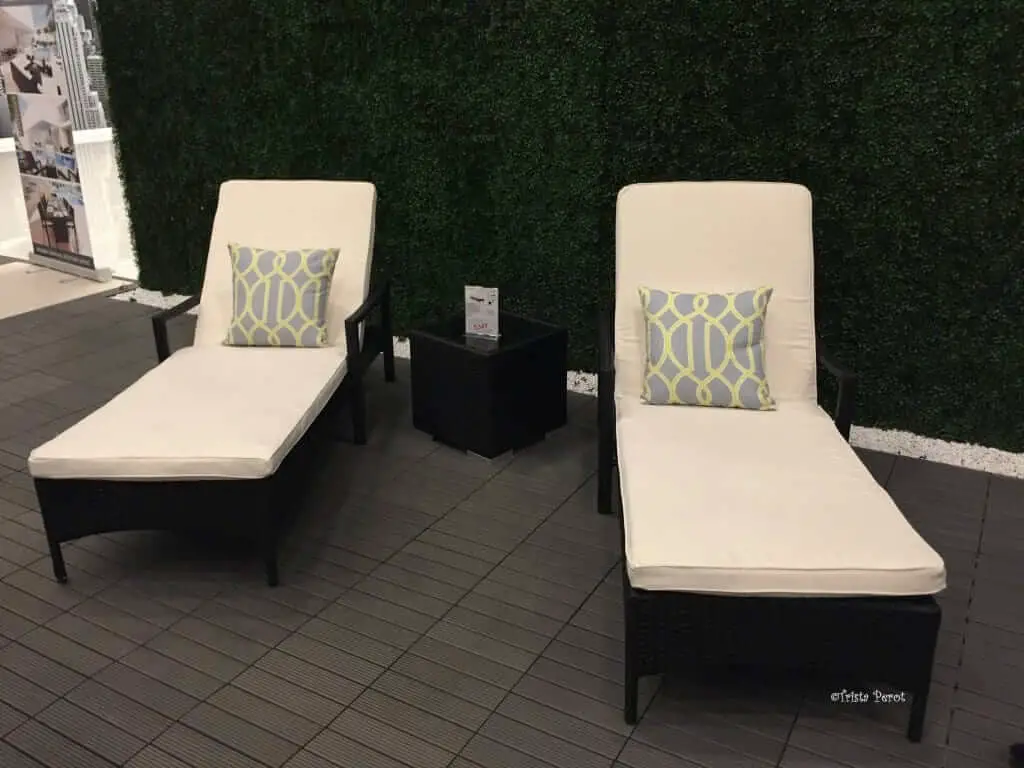 We haven't even discussed the AMAZING wall paper they have available. I mean, crocodile?! Seriously, seriously fab, and they have book after book of samples to choose from.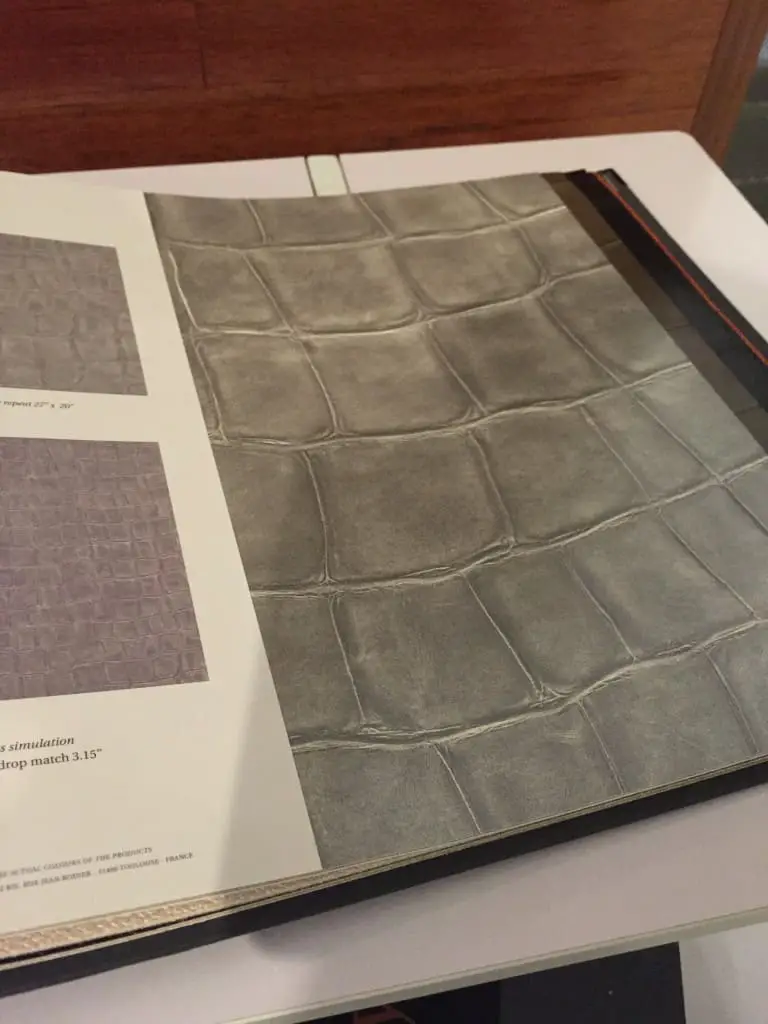 The evening would not be complete without a few selfies on our favorite chairs. Here's me on Modani's most popular selfie spot,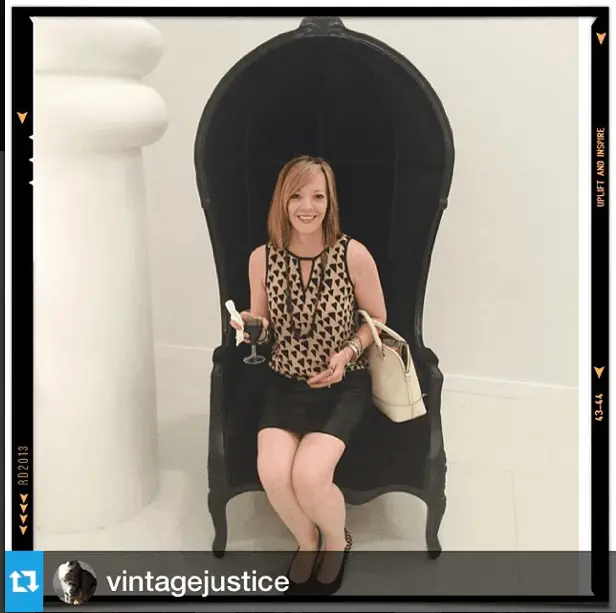 and Sabrina on her clearance find that I really hope she gets because it will accent her black chandelier PERFECTLY.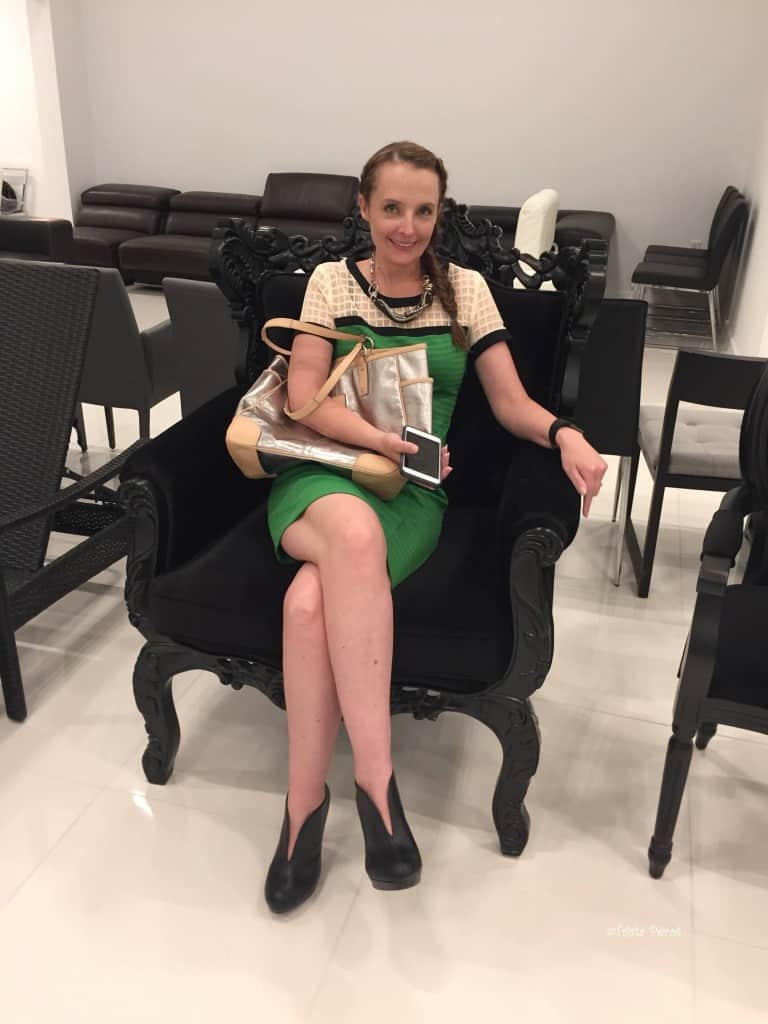 Intuition tells me that I'll be dragging Big Daddy and the Cupcake through Modani in the very near future. Sabrina better buy that chair before my mini-me sees it or else she might be making ME an offer for it!
You can shop Modani Furniture at 4700 Alpha Road, Dallas (map below). Tell them I sent you and I think I get a referral credit, or at least on the invite list to their next party. Their hours are Monday – Friday 10 a.m. to 8 p.m. and Saturday and Sunday, 11 a.m. to 7 p.m.
This fabulous event was also sponsored by HPD Architecture, ZRS Management, Faulkner Design Group and The Perennial Style. Modani's motto is "Modern Furniture, Minimalist Prices." They have 9 showrooms across the US, plus online ordering available. They offer exclusive designs in stock and ready for 48-hour white glove delivery.