Hey guys, if you're looking to squeeze in one more fun holiday lights experience before Christmas, the Dallas Arboretum has a beautiful Christmas holiday light display. It's sponsored by Reliant Energy and they have over a million lights for you to take in. The trees look so gorgeous and there's a number of different features that you can enjoy while you're there. 
The storybook village is a must to explore, their cute little cottages are the perfect imaginary escape from city life. They look like gingerbread houses and they have these fun little alpine-inspired homes where you can go and watch different artisans or try different food and beverages. Each one is a delight to explore.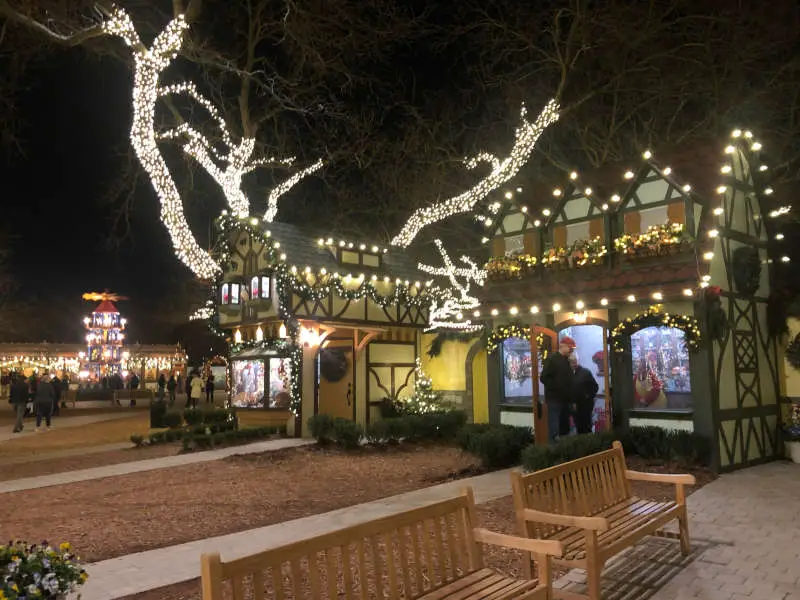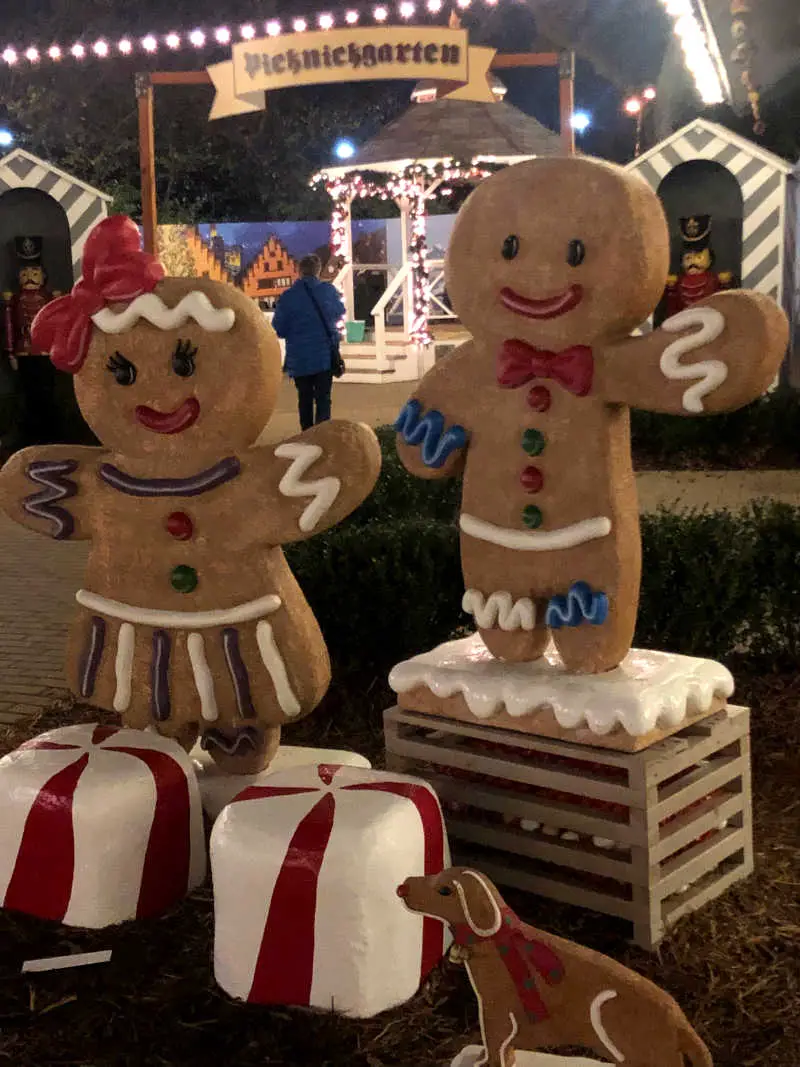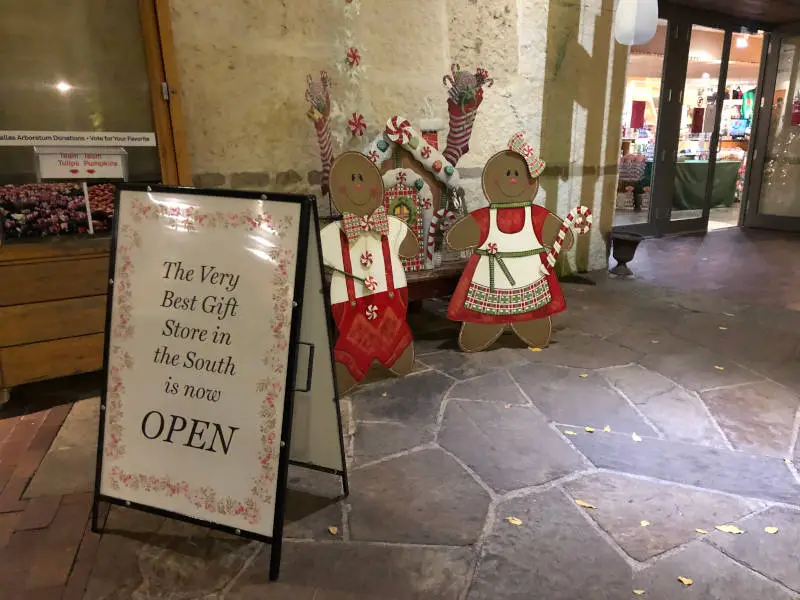 Outside the picturesque little village, there is a path of incredibly detailed Victorian-styled glass gazebos. Each one highlights a different day from the 12 Days of Christmas song. These works for art are spread throughout the arboretum, so lots of area to distance from people and enjoy the outdoors.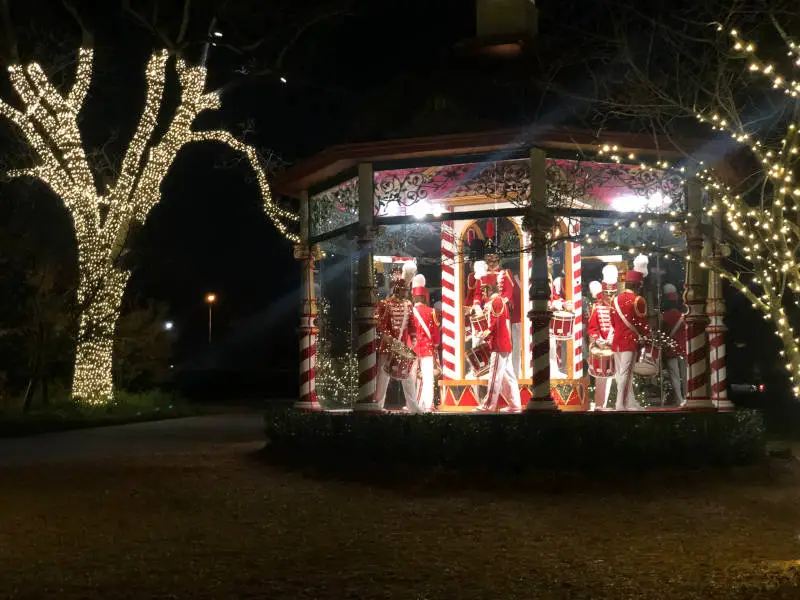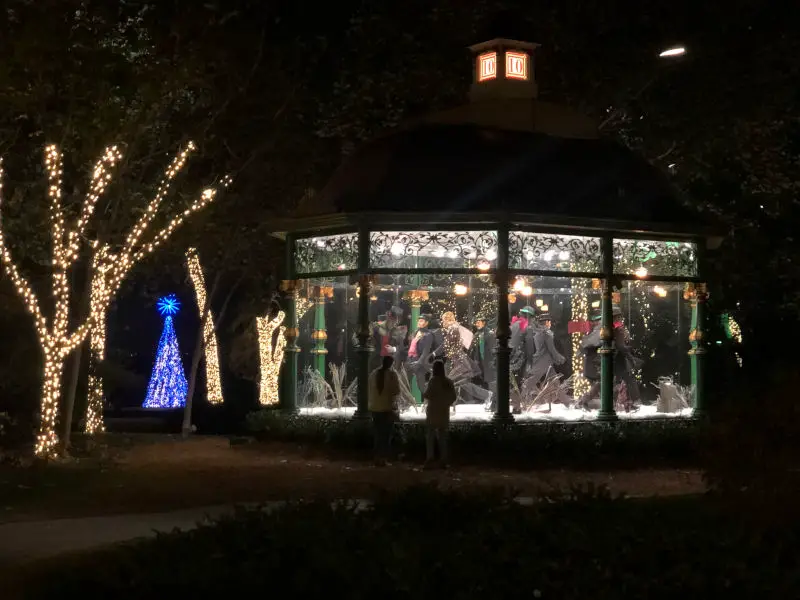 Don't pass up the opportunity to tour the DeGolyer House, which is just bursting with Christmas decor, and more nativity scenes than you've probably ever seen. They've got some knowledgeable and friendly guides stationed throughout the house to offer history and interesting facts about the house and the family who lived there. .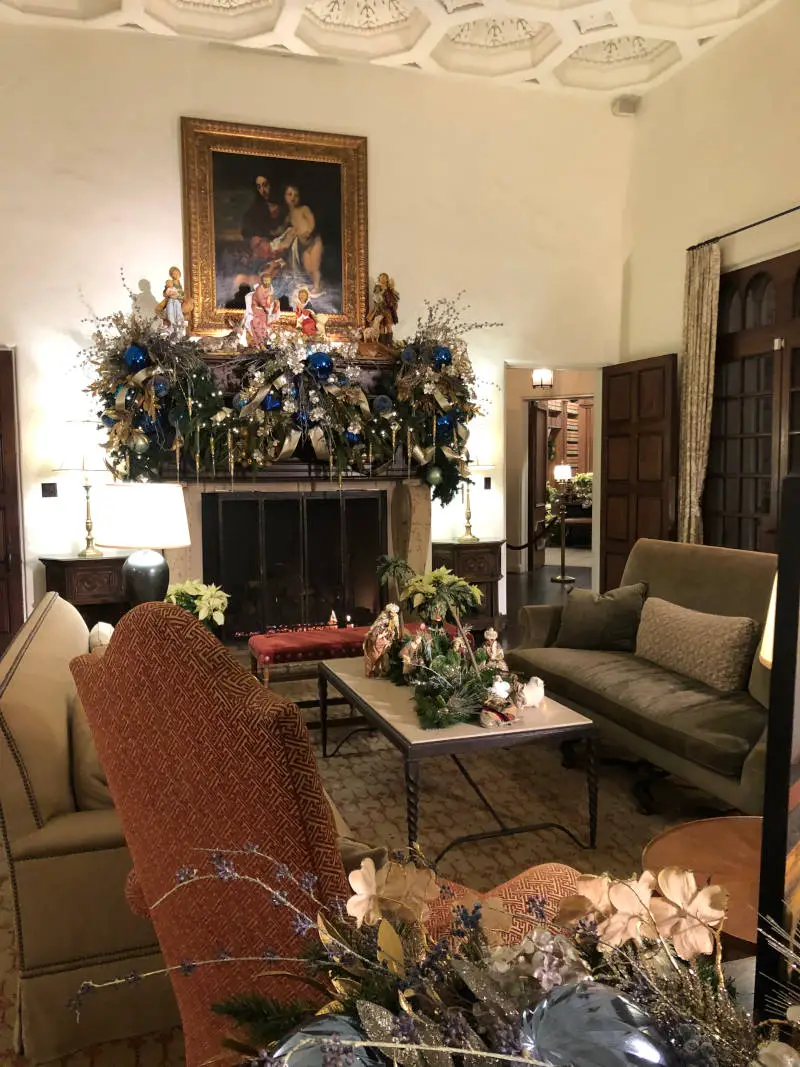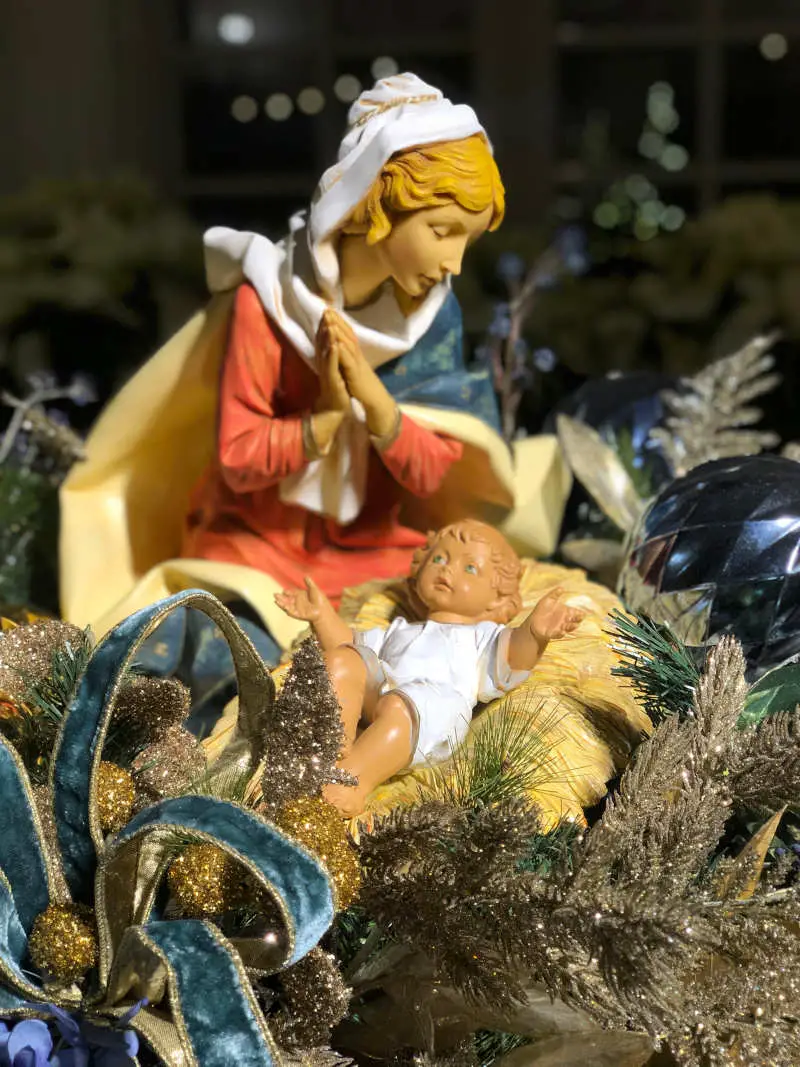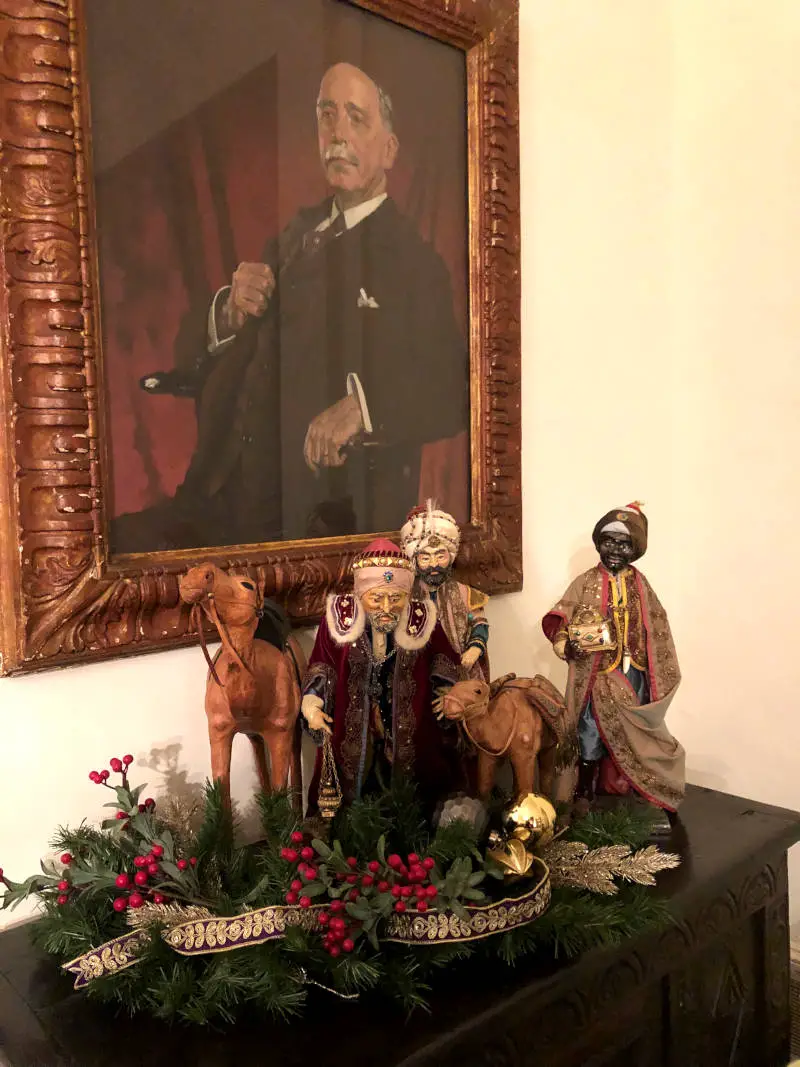 The library itself features more books than Dumbledore's office, and the guides will even show you the secret door off of the library for the "oversized" books..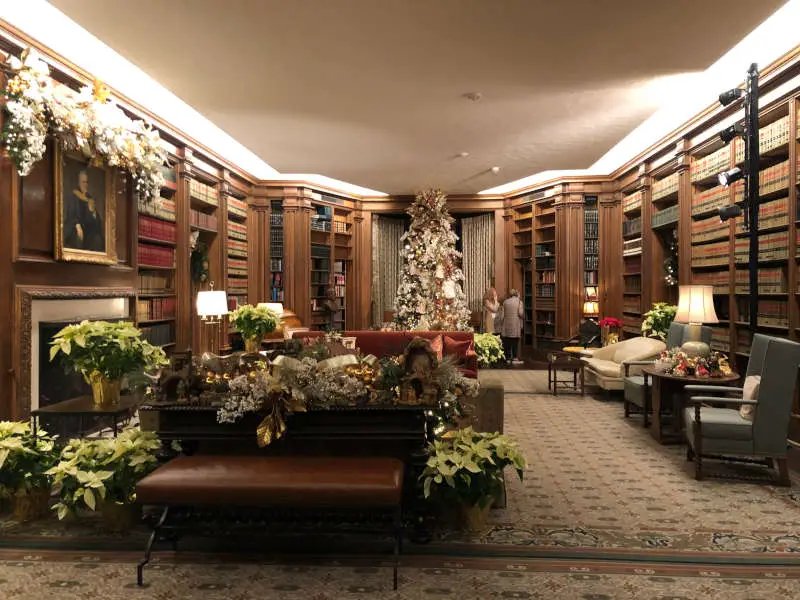 It's a lot to take in. I imagine the house is lovely during the regular months of the year but to see the amazing Christmas trees is a plus. It's also a great way to step out of the cold for a minute, (not that Dallas has been cold this year) and I would highly recommend it.
Overall, the Dallas Arboretum's Holiday at the Arboretum literally has something for all ages. The kids' imagination will run wild in the little village, and the more mature family members (think Gran and Grandpa visiting) will appreciate the adult beverages and the ability to leisurely stroll through the Arboretum and still maintain a social distance.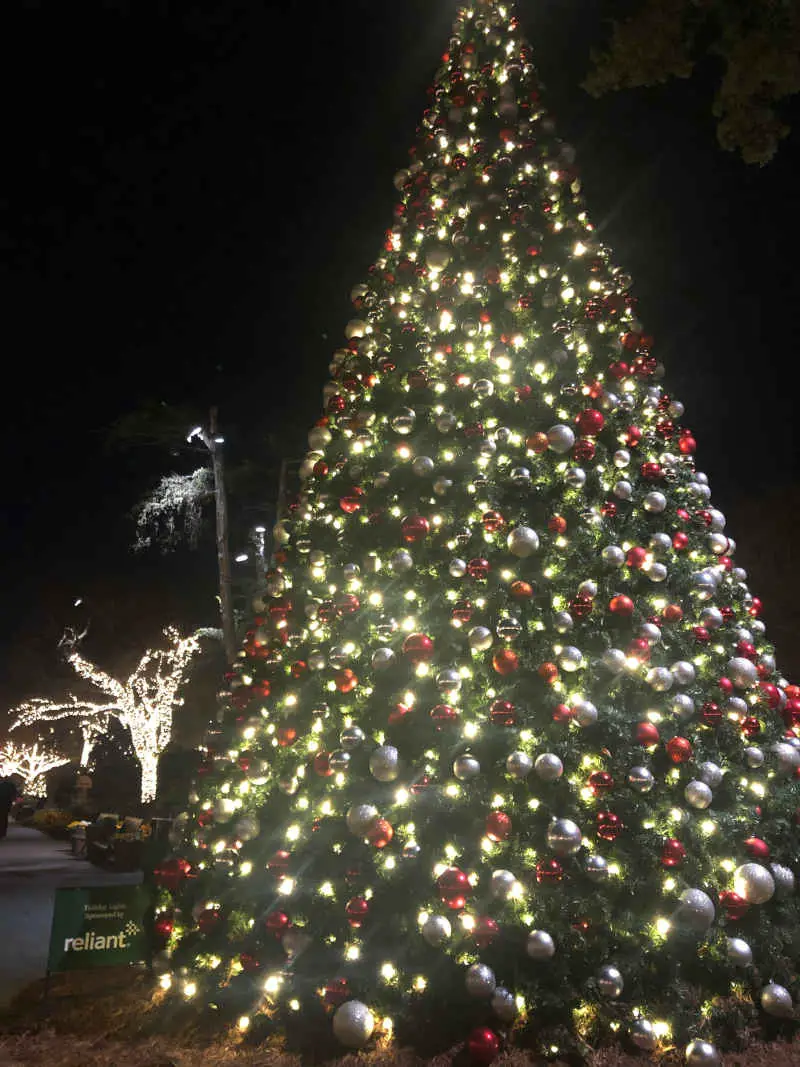 If Dallas Arboretum Christmas displays and activities are something you and your family would enjoy,  go to their website and make your reservations. That does mean, of course, that you are committed to that day and time, but it's so they can manage the visitor flow to make it a great experience for everyone. I highly recommend it and hope that you will check it out!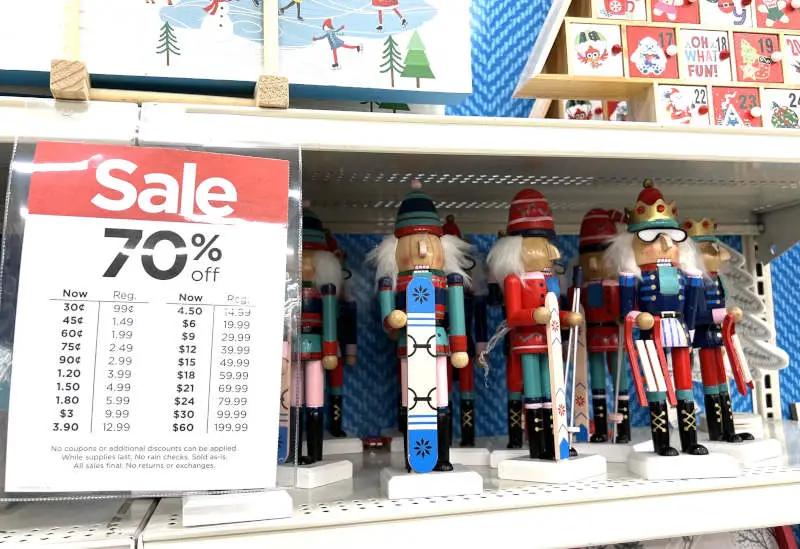 The Christmas Clearances are great for finding crafting bargains. Here are 8 items I always look for that I'll use through the year.
read more