Growing up with a scientist for a Dad was a little different than the norm. For example, when he would ask for a piece of hard candy in a wrapper (you know, like a Werthers), he'd say, "Could you hand me a piece of that ellipsoidal shaped candy, please?" (Yep, to this day, I had to use spell check on ellipsoidal. Sorry, Dad.)
And when I asked about getting a perm (remember, I was a child of the 80's), before he would give an answer "yay" or "nay," I received a full-on chemistry lesson on what molecular changes would happen to make my hair become curly with that particular type of chemical treatment. I kept my mouth shut, nodding occasionally like I was fascinated and eventually, I got my perm.
He was (and still is) a good dad. He built me a balance beam for the living room when I was on the gymnastics team, and it was rare for him to miss one of my track meets – even the ones that were out of town. Hello, Ironton Ohio. But these are the things daughters remember.
Even with all this awesomeness, around my teenage years I wasn't so keen on talking with my Dad about girl stuff: boys I liked, makeup, and all the weird things going on with my body. Ewww… no Dad, just no. I was terrified of the science lesson that would accompany any of the aforementioned topics.
Fast forward to today's Dads and they are a more relaxed bunch, involved in their daughters lives wherever they can fit in. Well, a lot of Dads are that way. Some are. I don't know, my hubs is not interested in that kind of thing BUT I know there are a ton of incredibly cool Dads who are evolved and their relationships with their daughters is one that we Moms give all the heart-eyes to.
That's why when I heard about these Daddy-Daughter classes from Blushington, the Dallas studio that offers professional, affordable makeup applications and esthetician services in a beautifully and fun atmosphere, I had to share. Their make-up artists are available seven days a week in-store or on the go, anywhere, anytime, which by itself is noteworthy, but the Daddy-Daughter tween and teen thing was super cool. I wanted to help spread the word.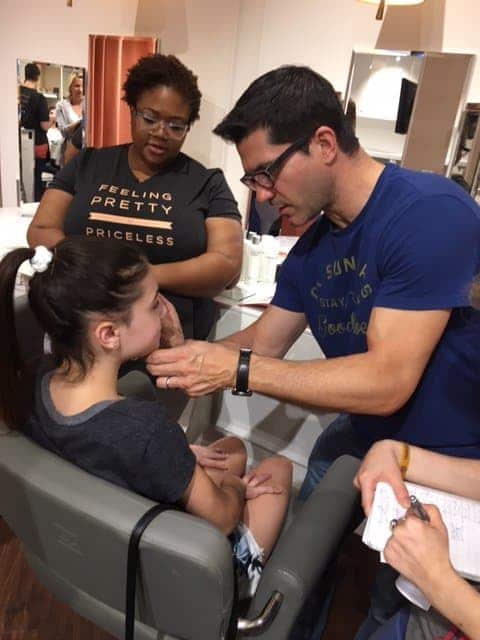 Here's the skinny: Blushington has recently launched new Makeup 101 classes specially designed for Fathers and Daughters to learn and enjoy together. During the 90-minute class, Fathers and daughters will both learn how to cleanse, tone and moisturize the skin, how to contour and conceal, how to apply eyeliner and shadow, how to choose the right shade of lipstick and more!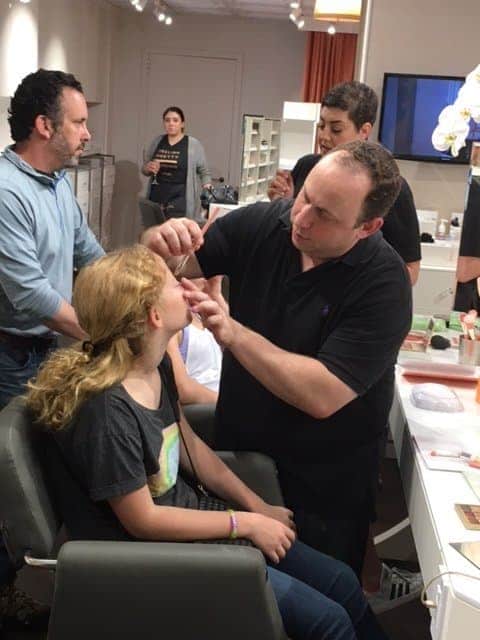 A professional makeup artist will lead the class, but Fathers and their daughters will BOTH be learning to select and apply products so it is very interactive.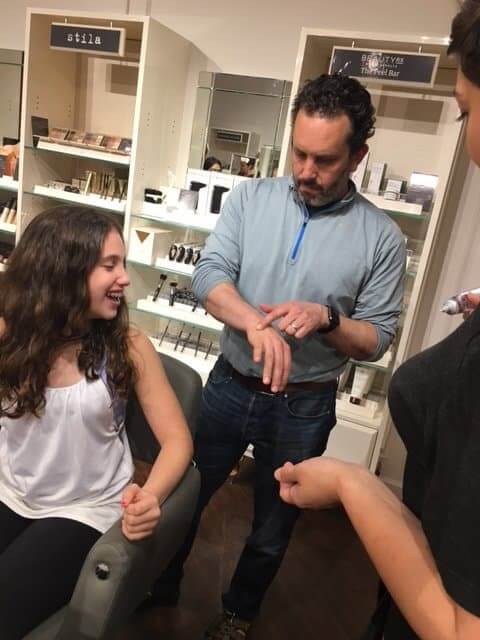 The class empowers Dad's to be more hands-on with their daughters, creates a bond that is powerful for both parties and the girls learn how to apply age-appropriate makeup (which is a huge WIN for parents). Blushington is offering group classes every Sunday from 3:30-5:00pm at their Dallas studio located at 4218 Oak Lawn Ave, Dallas, TX 75219. Cost is $50 per Daddy/Daughter pair with a maximum of 4 pairs per class. 60-minute private lessons can be booked at the client's convenience for $125.
This would be so cool to do prior to a Daddy-Daughter dance! And just think, no chemistry lesson-strings attached!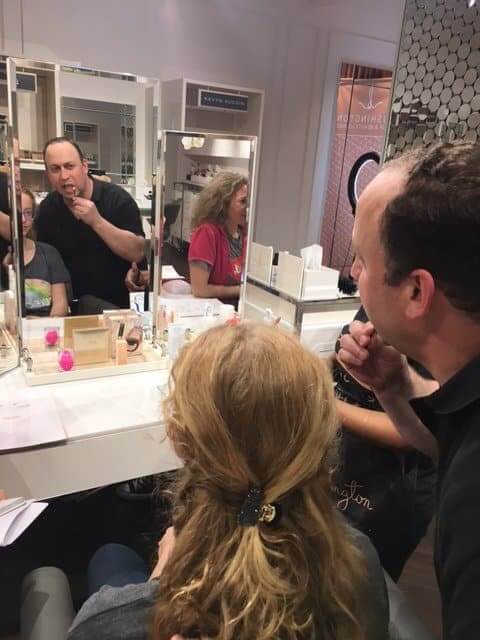 Visit the Blushington website here.