Is it time to replace your Christmas tree? Or maybe even to buy a new one for anther room (that's a Christmas decor trend this year!) If so, you have a lot of choices to make.  Green, white or colored? Flocked or not? Pre-lit or plain?  If you're shopping for a new tree this year, then you are in the right place. Watch the video to see Kristin Black of Decorators Warehouse walk us through her tree forest and give us her best expert Christmas Tree shopping tips.
If you'd rather get the cliff notes, read on below.
I don't know about y'all but I can't wait any longer. I am about to drag my Christmas tree out of the attic. In fact, this year, one tree is not enough. I want a Christmas tree in every room of my house! So, that means I'm buying a lot of Christmas trees and I have a lot of questions when it comes to buying trees. Of course, there's only one person  I wanted to ask – my friend Kristen Black at Decorators's Warehouse out in Arlington. She is so smart about everything Christmas and has already been very generous with her knowledge on Christmas decorating trends and multi-seasonal decorating.
But today is all about Christmas trees, and Kirsten's expert tips on buying and decorating them. Let's go!
To start with, Kirsten says you should know what you like so we are going to look first at the type of trees that are available and how they are put together.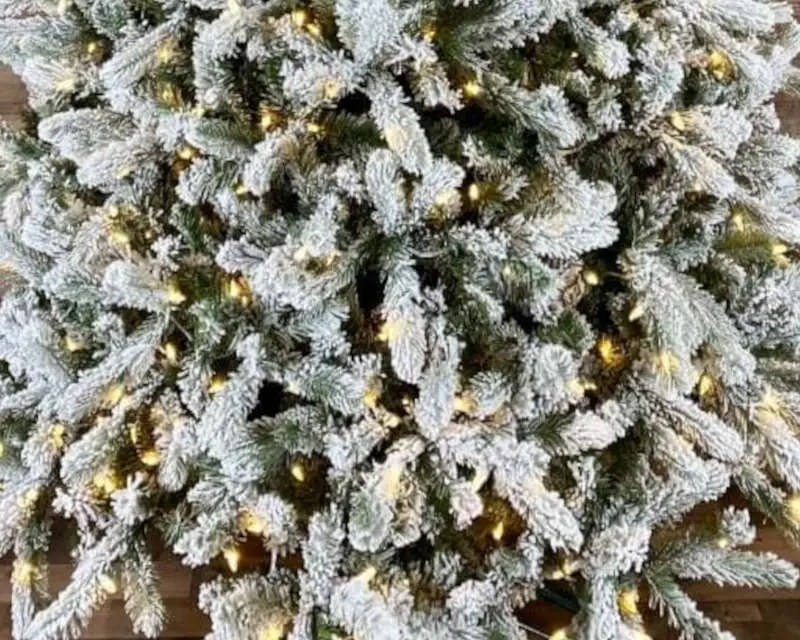 Image: Decorators Warehouse
What the flock!
This year, however, we are seeing a resurgence in flocked trees. It's really popular look right now and it's all over social media and influencers' channels. It's very much a part of the neutral home decor trend and that carries on into the actual base of the Christmas tree.
Flocked trees are gorgeous and they come in all different styles. The one in the picture above is flocked and pre-lit.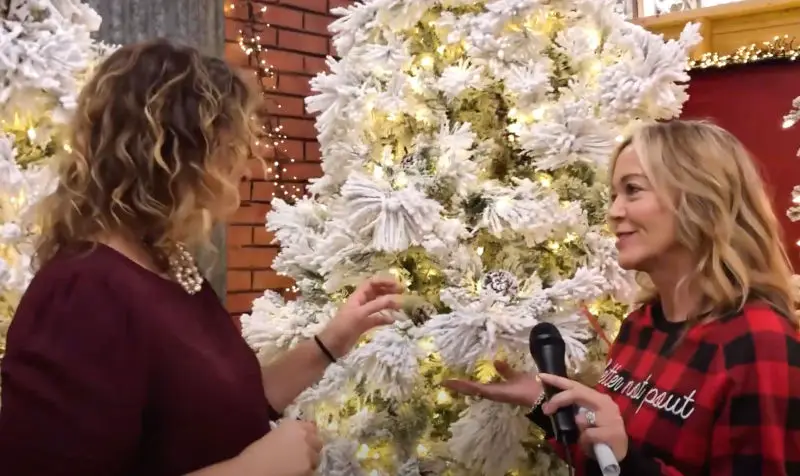 Then there's a long-needle flock, and that's very popular too. Here in Texas, we don't see this out there much but in the north, this is probably reminiscent of the kind of Christmas tree that people grew up with or the kind of tree they would see out in nature. With the flocking it looks like it's been out in a great snowstorm and the fun, long floppy needles are just so pretty.>
In the last video about Christmas decorating trends, we spoke about how larger-scale ornaments are on trend this year, and this tree naturally has deep pockets that are ideal for that.
Colored Trees
Colored trees are growing in popularity and that includes white trees or something more fun, like one in collegiate colors. Decorator's Warehouse has one in orange and white that would be ideal for the University of Texas – and that tree would do equally well at Halloween or to carry through to Fall.
Nowadays, more people are looking to have trees in all or several rooms in the house, and of course, each one could have a different theme, like the Nutcracker or Woodland-themed trees we spoke about last time. It really comes down to what makes you happy but don't think you have to take one cohesive, look and pull it through the whole house. If you have an open area,  you might want to coordinate what's in a sightline together, but not necessarily.
Multiple Trees
Another thing that Kirsten is seeing lately is a trend towards multiple trees which can look amazing in open spaces or along a large window. You can create a Winter Wonderland scene or any other theme through the trees and you can get all the same size, ormaybe one large and two smaller if you wanted to stick to the rule of three.
The Evergreen Green Christmas Tree Trend
You will never go wrong with a traditional green Christmas tree because they never go out of style.  But, if you are in the market for an artificial green tree what should you be looking for?
Should you buy one that is pre-lit?
Kirsten says yes! She recommends buying pre-lit because if you are investing in good quality lights that you won't have to replace year after year, you're going to be investing as much as you would in a pre-lit tree and it's going to save you so much time in the long run. And if you buy a tree at Decorator's Warehouse, her warranties are great. They're going to carry for the most part 10 year structural warranties and three to four years on the lighting systems.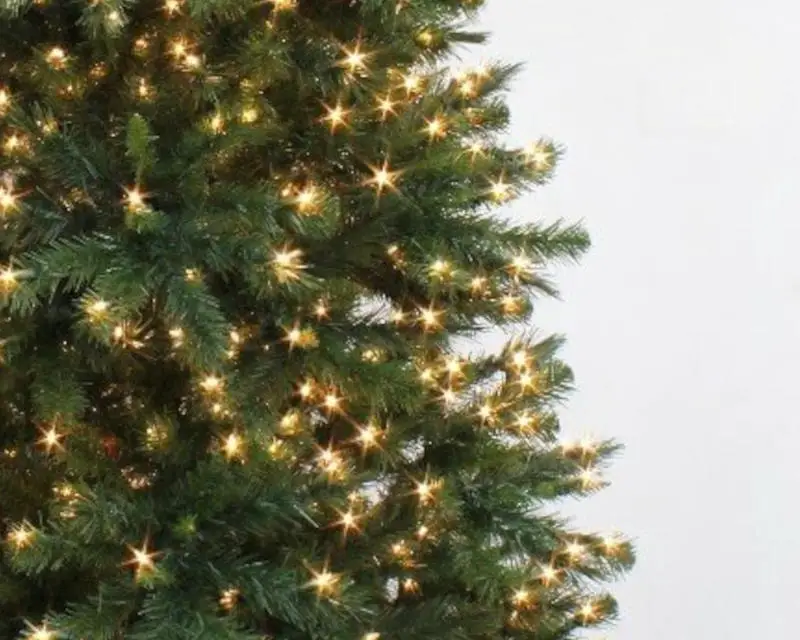 Image: Decorators Warehouse
So that's good to know because there's nothing worse than getting your tree all set up and you're already to decorate it and then you find the lights don't work. 
And the nice thing is that if you go to Decorator's Warehouse to buy a pre-lit tree, they will spend some time with you asking questions and give you some guidance which is great news because there are so many choices.  
What about the difference in needles on artificial Christmas trees?
There's two different schools here. There's a PVC tree, which is what most people will probably think of when they think about an artificial Christmas tree. Its greenery is soft to the touch and malleable which makes it great for decorating because it holds a twist. PVC Christmas trees are good quality and don't lose their needles, so it's a great choice, that won't go out of style. 
The other type is the P.E.  molded needle tree. These are made by taking a mold of real pine needles and blowing that product in. That creates a very realistic shaped tree and it feels a little bit different to the touch. Overall, it gives a more natural aesthetic. And so kind of, again, depending on, you know, what's your use of your tree? If you are going for a more traditional natural look and maybe not decorating it out to quite the same extent, then the long needle is the choice for you. 
On the other hand, it doesn't hold a twist as well as the other type. However, anywhere you see a light, there's going to be a little wire strand. That's a great spot to hang an ornament. This type of tree has traditional greenery and fullness through the middle. 
Both types of tree are gorgeous, so it really comes down to your preference. The PVC tree is perfect if you like a lot of dressing and decorations. The P.E. tree is better for those who want a more natural look. You can't go wrong either way.
Okay. Well once again, great advice from Kristen, of Decorators Warehouse.  I  hope her Christmas tree shopping tips help you pick the perfect tree. Decorator's Warehouse is a family store, and she is the second generation. There's not much she doesn't know about Christmas decorating and people come from far and wide to visit the store for decorating supplies.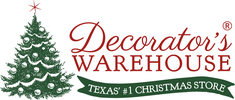 Decorator's Warehouse
3708 West Pioneer Parkway
Arlington, TX 76013
Tel: 817-460-4488