It seems like every time I walk into a store in the past month, I've seen something that would make a great Christmas gift — for SOMEONE. I can't remember WHO all I'm buying for, but I'm pretty sure it would be PERFECT for (fill in the blank when I remember).
You too?
I thought it was just me.
Well, anyway, this girl is too busy to play guessing games or download an app on my phone, so I made a good old-fashioned checklist, I'm going to use it to make my actual "what to buy" lists and create my budget. I may even keep it in my bag so the next time I see that snowman shaped hot chocolate maker, I know exactly how many I'm buying and who's tree it's going under.
I've even included a category for you to consider if you'd like to have something to pass out to the homeless or random strangers that look like they need a dose of kindness. It's always good to have a little something extra to make someone smile.
Do you want one too? Awesome, it's here for the taking. Let's do this presents thing! The image is below. Click it to get a downloadable pdf.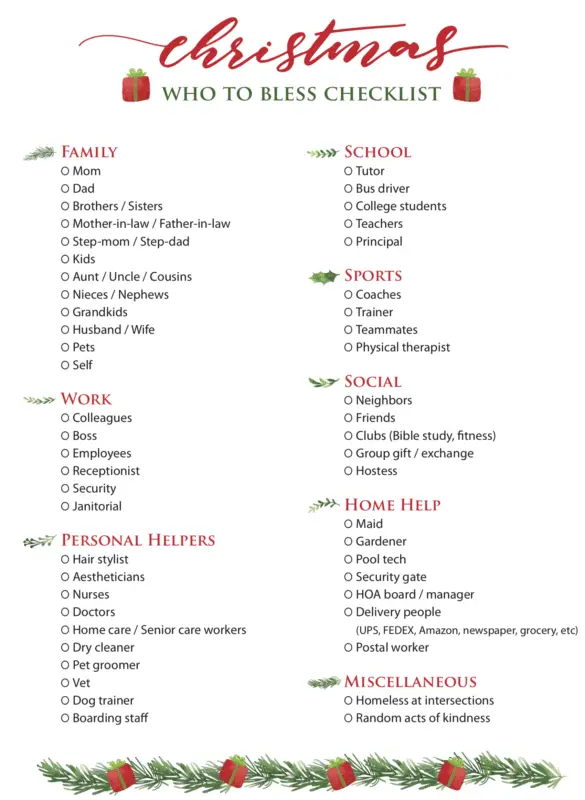 Happy shopping!