Child Passenger Safety: What You NEED to Know!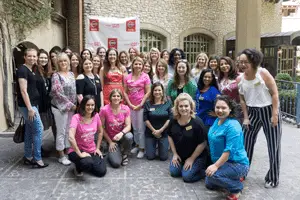 During the academy, moms learned some facts about child restraint systems, and the best and appropriate ways to keep their children safe as passengers in vehicles.
Check out this YouTube video from the event. There's some great information about new Nissan technology called "Rear Door Alert" (at the 2:37 point in the video).
DID YOU KNOW?
Motor vehicle traffic crashes are the leading cause of death for Hispanic children ages 1 year and older.*
Among kids ages 3 and under, black or Hispanic children were 10 times more likely to be unrestrained than their white counterparts. **
Car crashes are a leading cause of death for children 1 to 13 years old.
Seat belts reduce serious crash-related injuries and deaths by about half*
Kids under 13 should always sit in the back seat.***
Children are 12 times more distracting to the driver than talking on a cell phone while at the wheel. ***
Here are some great tips from Nissan Snug Kids® to follow for a secure fit in child restraint systems (CRS):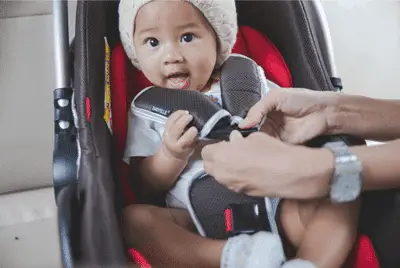 An infant/toddler under the age of 1 year should always ride in a rear-facing CRS. The child should remain in a rear-facing CRS until they reach the maximum height or weight allowed by the CRS manufacturer.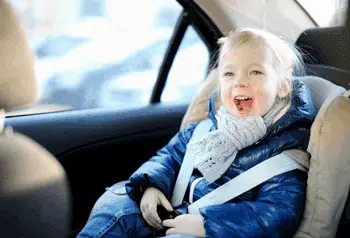 An older toddler/small child should use a forward-facing CRS with a harness until they reach the maximum height or weight limit allowed by the CRS manufacturer.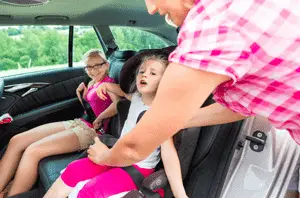 A booster seat should be used once a child outgrows the forward-facing CRS. When the child has grown so the shoulder belt is no longer on or near the face and neck, and the lap belt can be positioned properly across the lower hips or upper thighs, use the seat belt without the booster seat.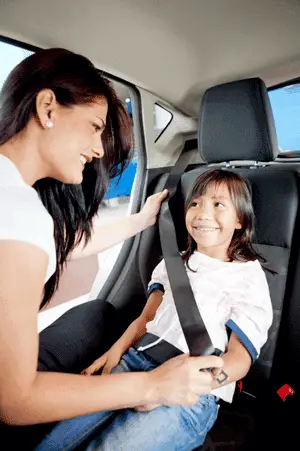 Keep children in a CRS for as long as possible, following the Child Restraint System guidelines for their age, height and weight.
If you're ever in an accident, you know how frazzled you can be. Your adrenaline is high and your thoughts are going a breakneck speed. Here's a super helpful "after the accident" checklist to print and keep in your car so that you have a list of information you need to collect before leaving the scene.
Follow these links for information and tips from the National Highway Traffic Safety Administration (NHTSA):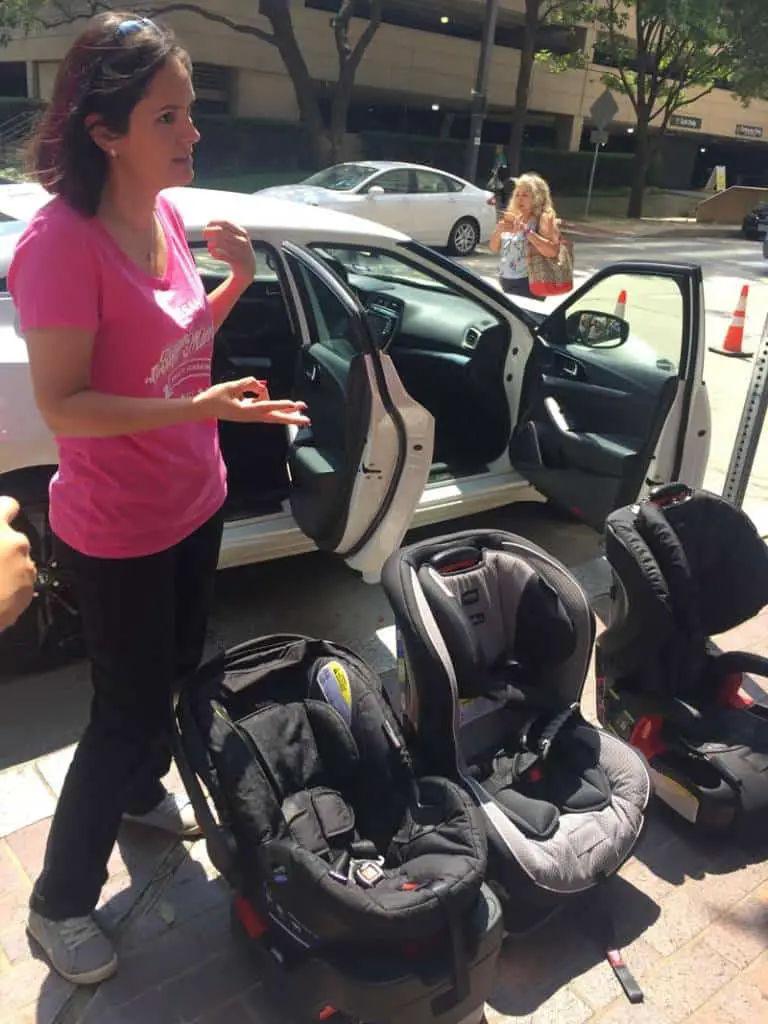 Additional Safety Tips
-ALWAYS buckle up! There should be NO wavering on this mandatory requirement. All occupants need their own lap and shoulder seatbelt.
-Talk to kids about the importance of not distracting the driver!
-Leave a purse or other visual cue in the backseat so kids are never left in hot cars. CLICK HERE to read about an innovative device created by an 11-year-old Texas boy.
-Use your vehicle's built-in safety features.
-Check your vehicle identification number (VIN) periodically for recalls.
Many deaths and injuries can be prevented by proper use of car seats, boosters and seat belts. CLICK HERE to find free safety materials (in English and Spanish) to generate awareness about child car safety in your community.
*National Highway Traffic Safety Administration
**American Journal of Preventative Medicine, 2012
*** Monash University Accident Research Center
Sources: Nissan; Dallas Bloggin' Mamas
Photo Sources: Nissan; Canva, Trista Perot
#NissanDiversity #NissanMamas
@blogginmamas