So my builder Adam calls this morning and says, "I was checking out the concrete they poured for your back patio extension last night and wow, looks like a really big coyote left a paw print in it."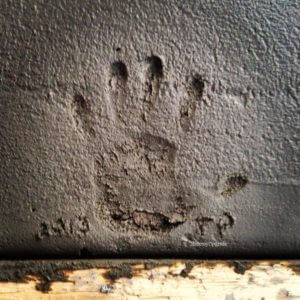 Yeah… I knew about that. The Princess Cupcake and I went to check on the house last night and spent about an hour and a half watching concrete dry…
We had to wait until they were at the final stage before we could leave our mark.  It was interesting, I learned a lot about how a patio comes together — but I don't think I need to do that again.
That's the longest I've been in our house, and I will admit to being an over the moon level of excited.
It has electricity,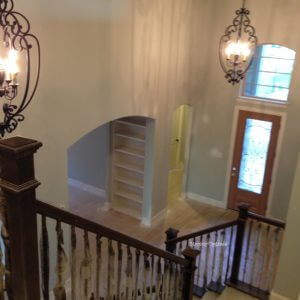 which makes it easier to see everything…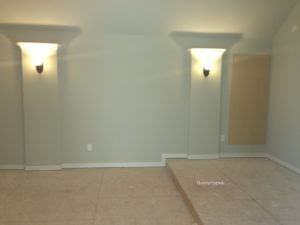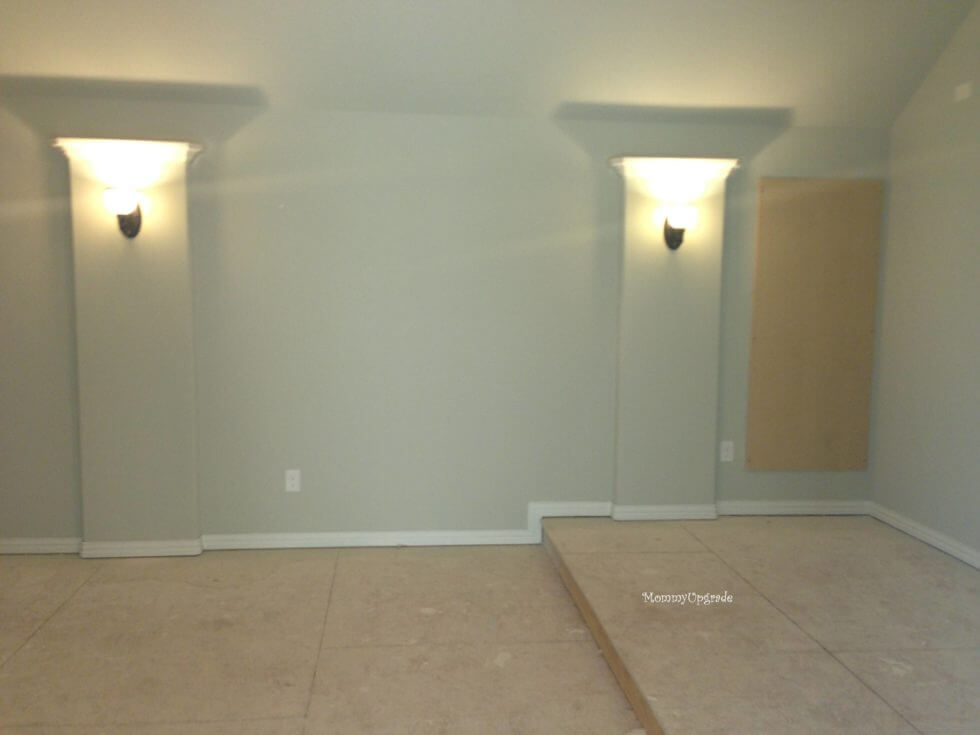 air conditioning (which makes watching cement be installed more bearable), mirrors…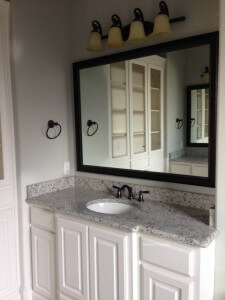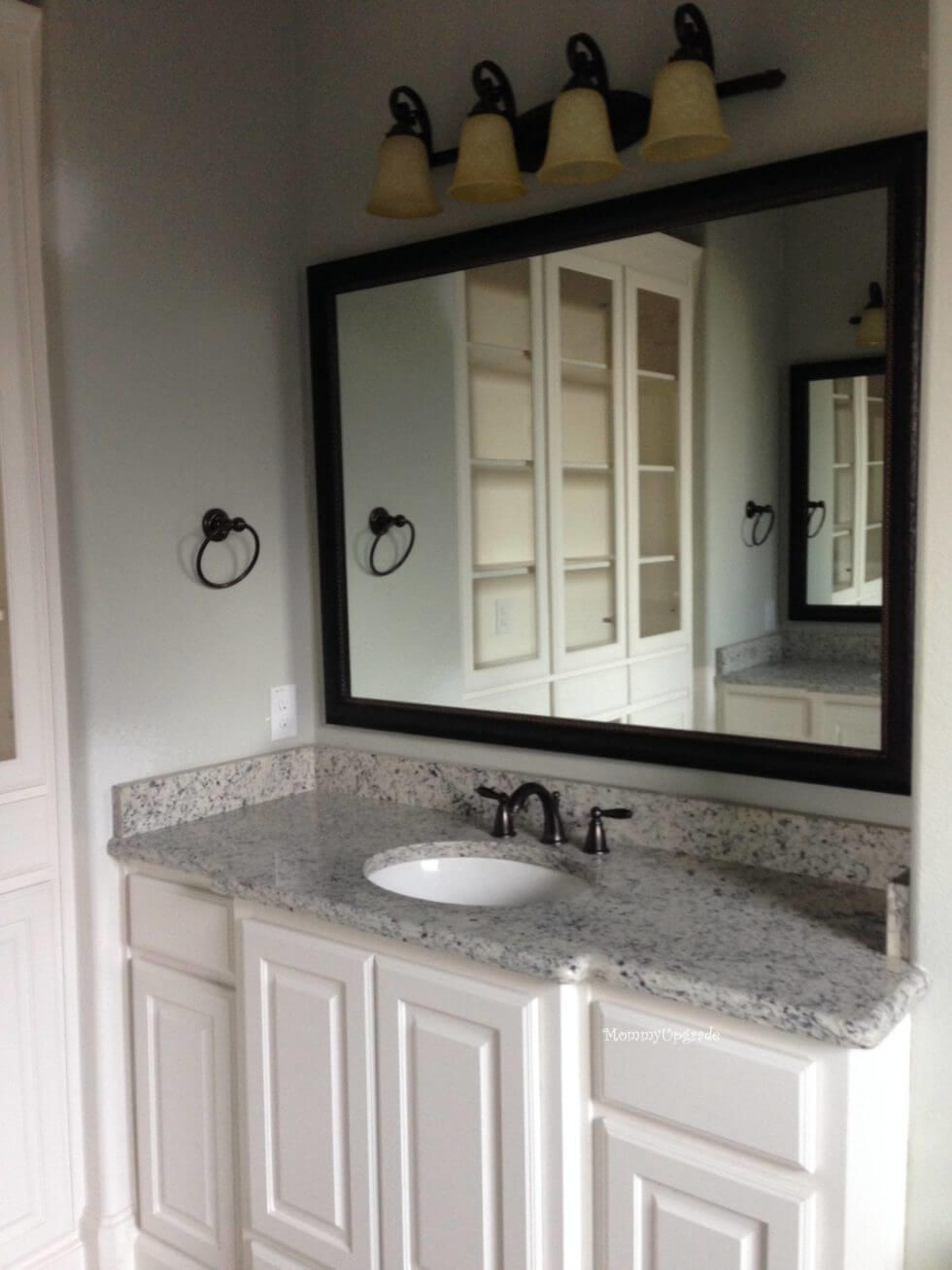 my wine "grotto" is coming together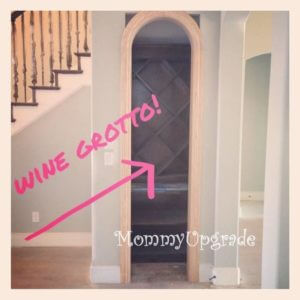 the tub is in…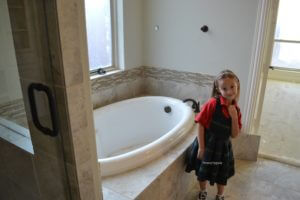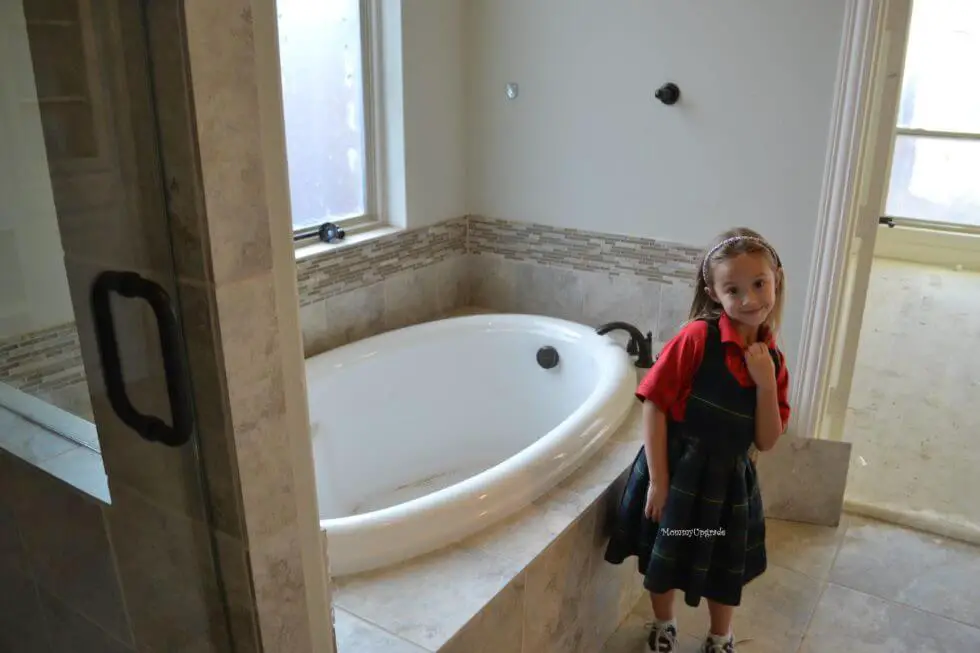 and the shower door on…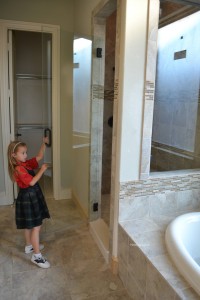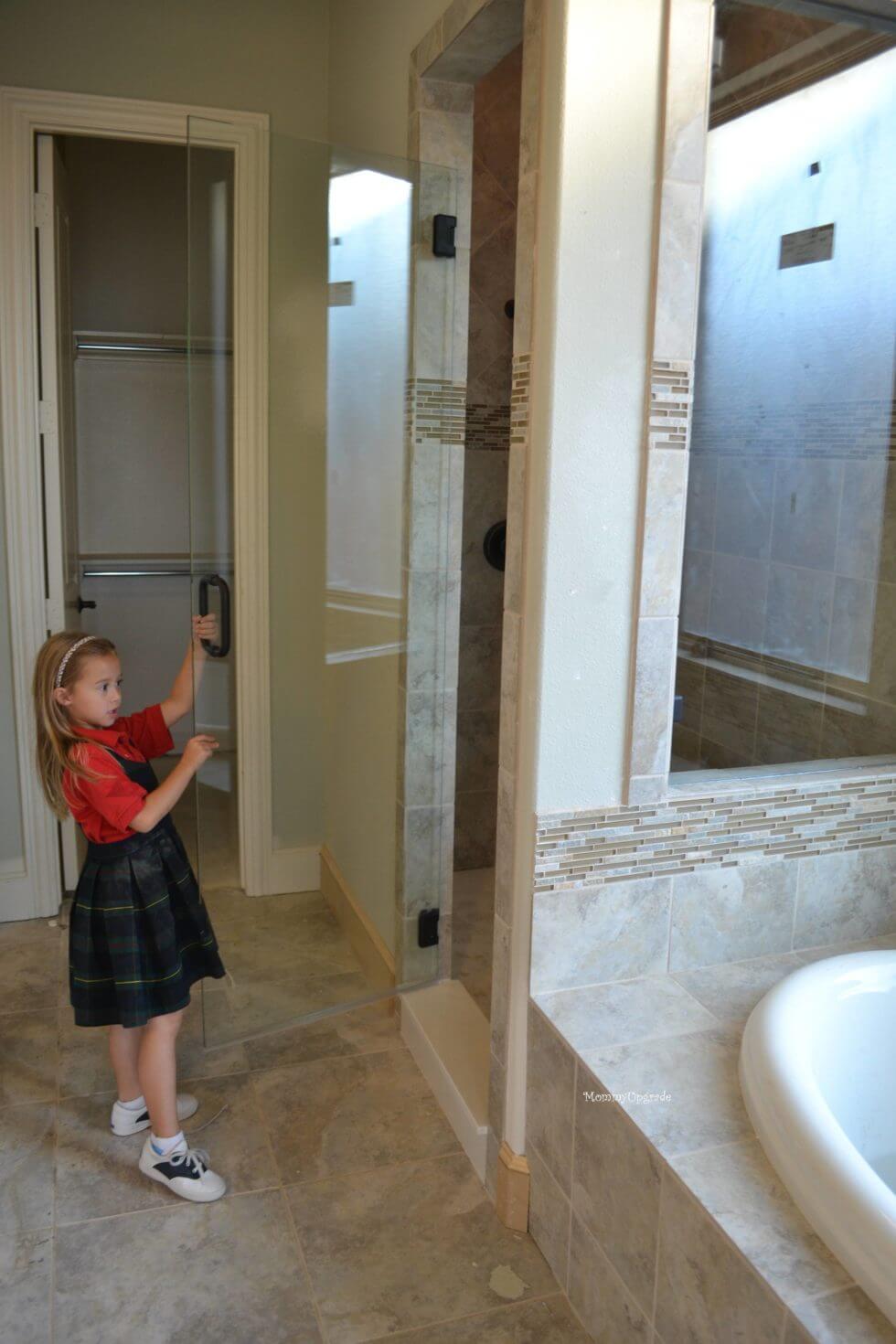 The lights over the island came in…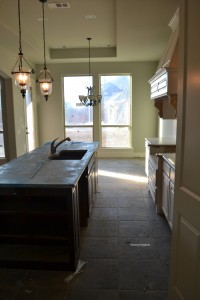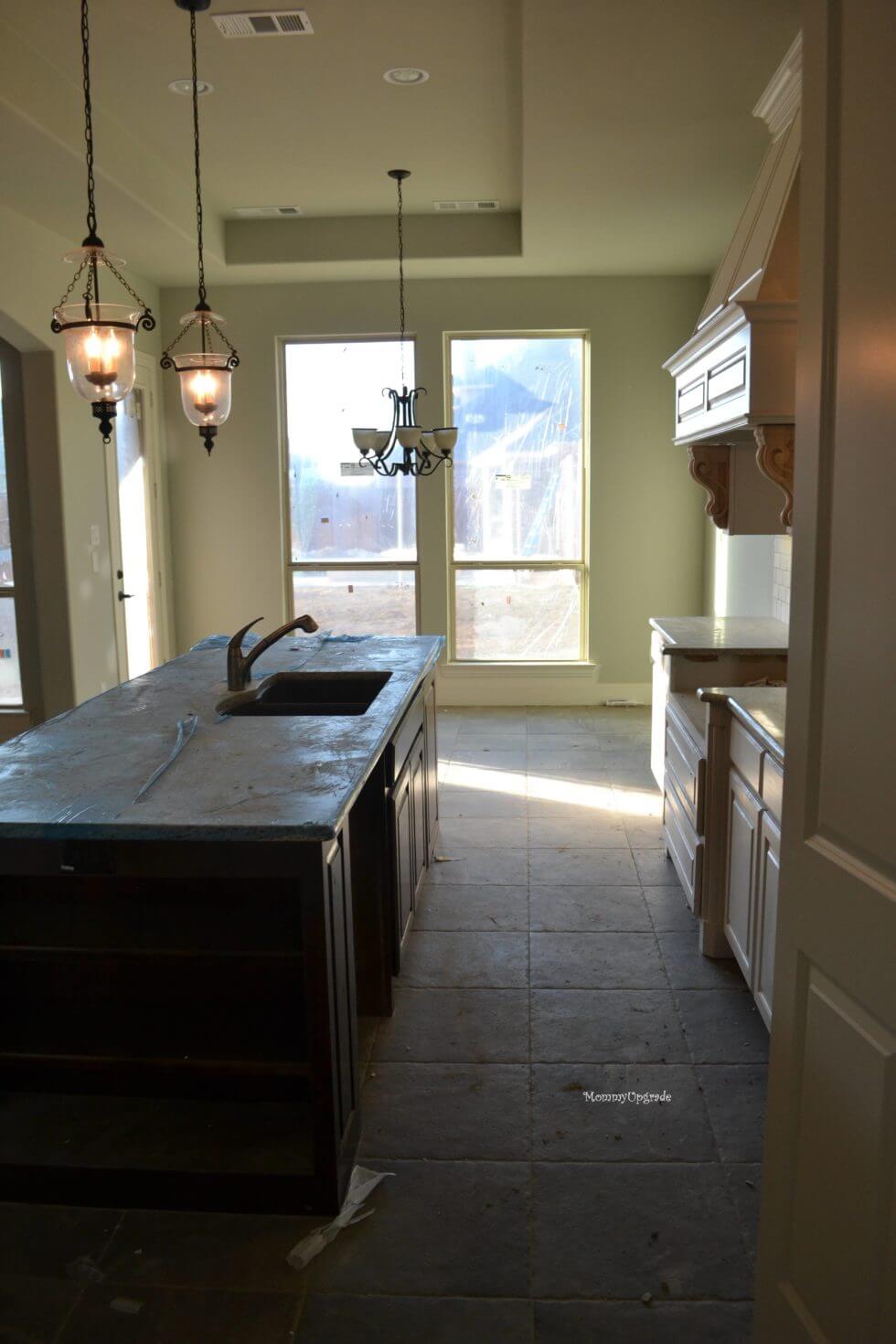 and the entryway floor design is installed.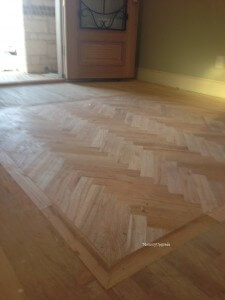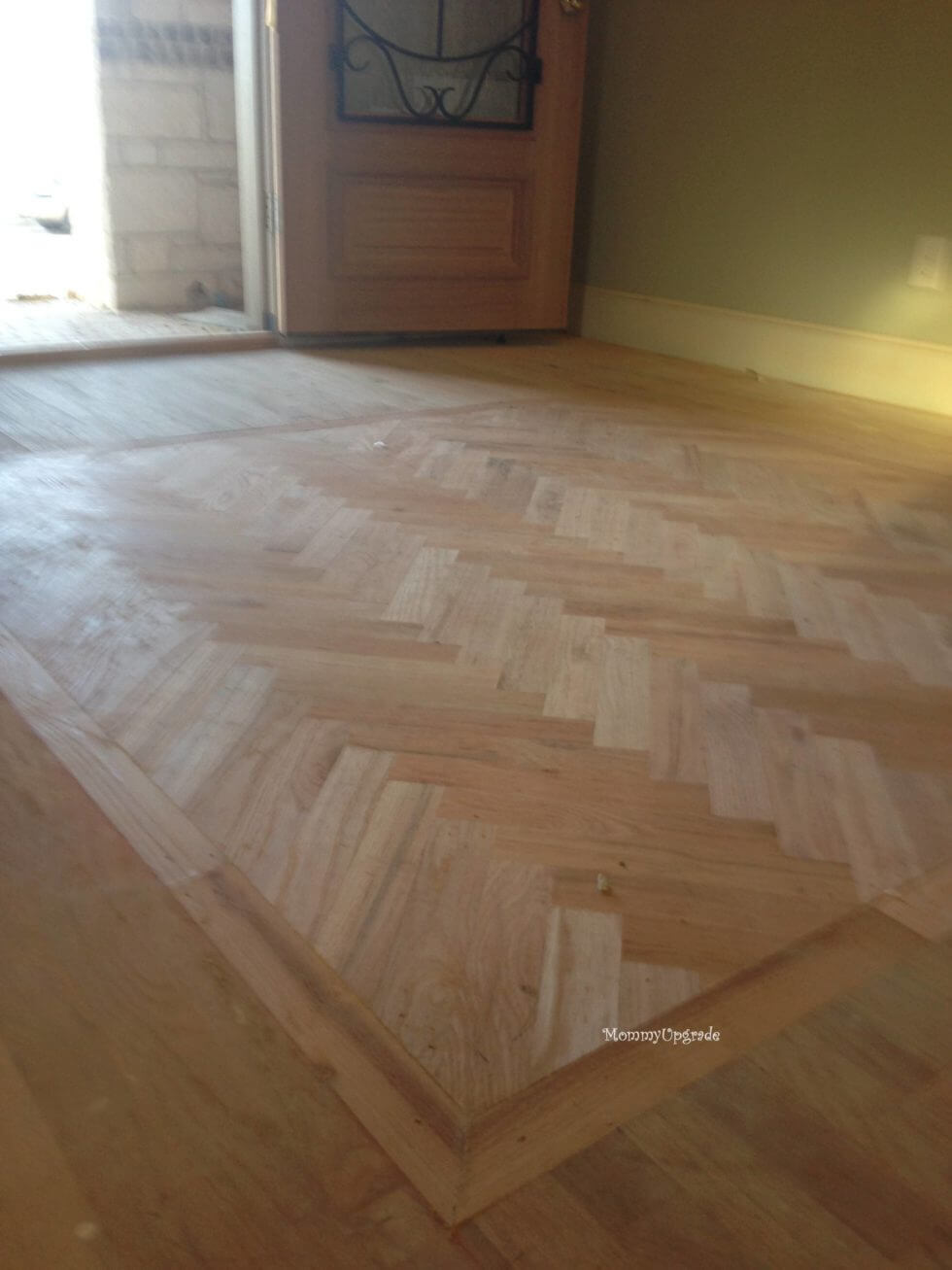 It's really starting to look like OUR home.
Next week we'll see  some major changes:
floors will be scraped and stained
cabinets will be stained
appliances will go in
the remaining light fixtures will be added
the fireplace will be finished
carpet will be laid
landscaping
It'll be hard not to try and go see it when the floors are underway as we can't walk on them so I'm going to restrain myself from checking on it until our walk-through on Wednesday. The inspector comes Friday and then we close on the 25th.
I CANNOT believe it! We're really in the home stretch. I guess that means I should start packing…