I love the versatility of chalk paint. The ease in which it goes on, the coverage, the opaque colors. I don't love all the steps that go into making over a piece of furniture. My routine is to paint, wax, distress, dark wax, dust and dry. Sometimes you just want instant results without all the extra fuss.
That's why I about stopped dead in my tracks when I saw the new Krylon Chalky Finish Spray Paint at Michaels.
I had a little table that was the perfect guinea pig for what I hoped would be a game-changing way to chalk paint.
Here's the table I started with. It's some type of antique — although I have no idea what the official name of it is. Somewhere there's a host of Antique Road Show gasping I'm sure.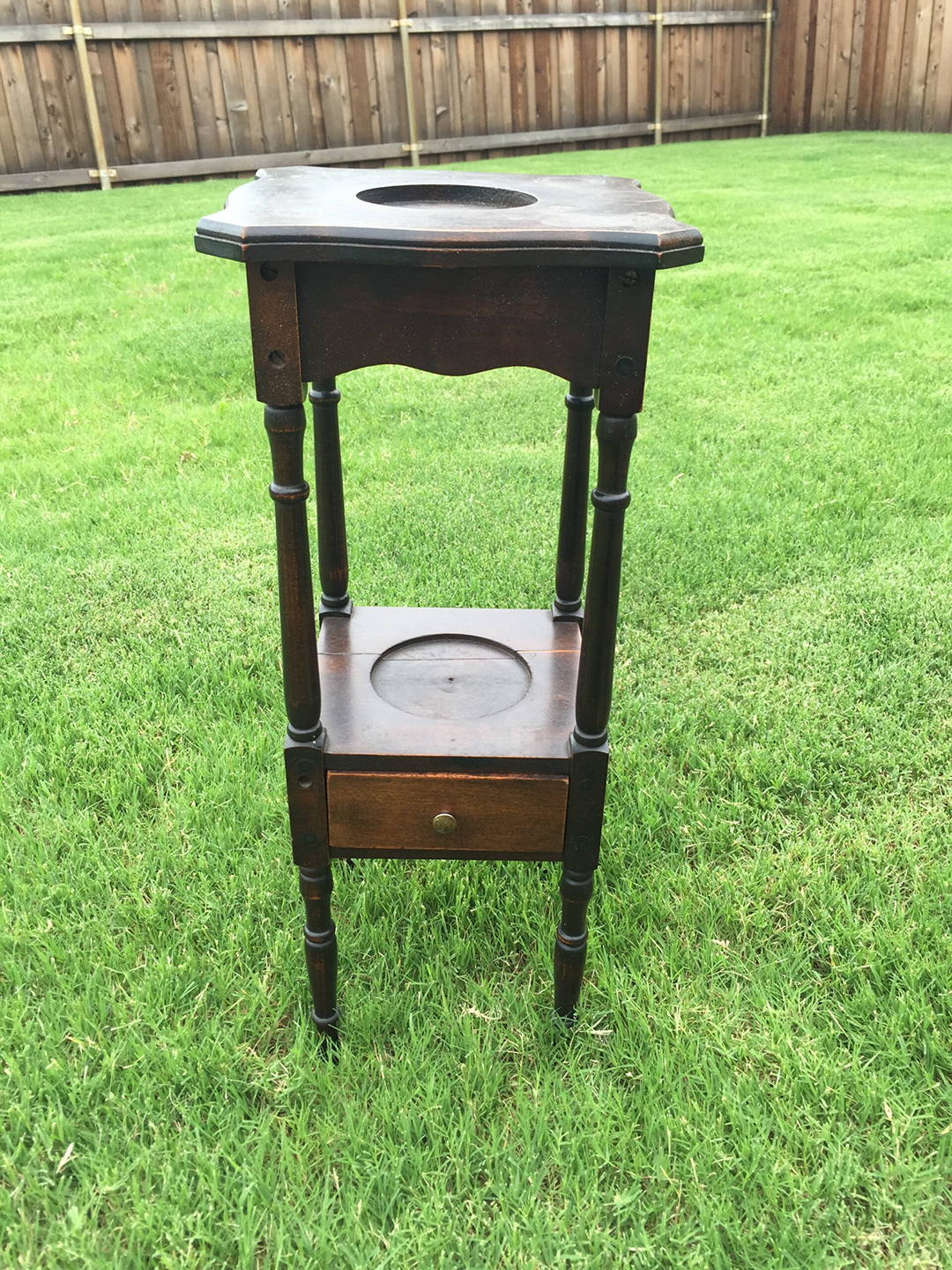 I think the round areas are for bowls, which leads me to believe that long ago it was for a bedside or chamber pot.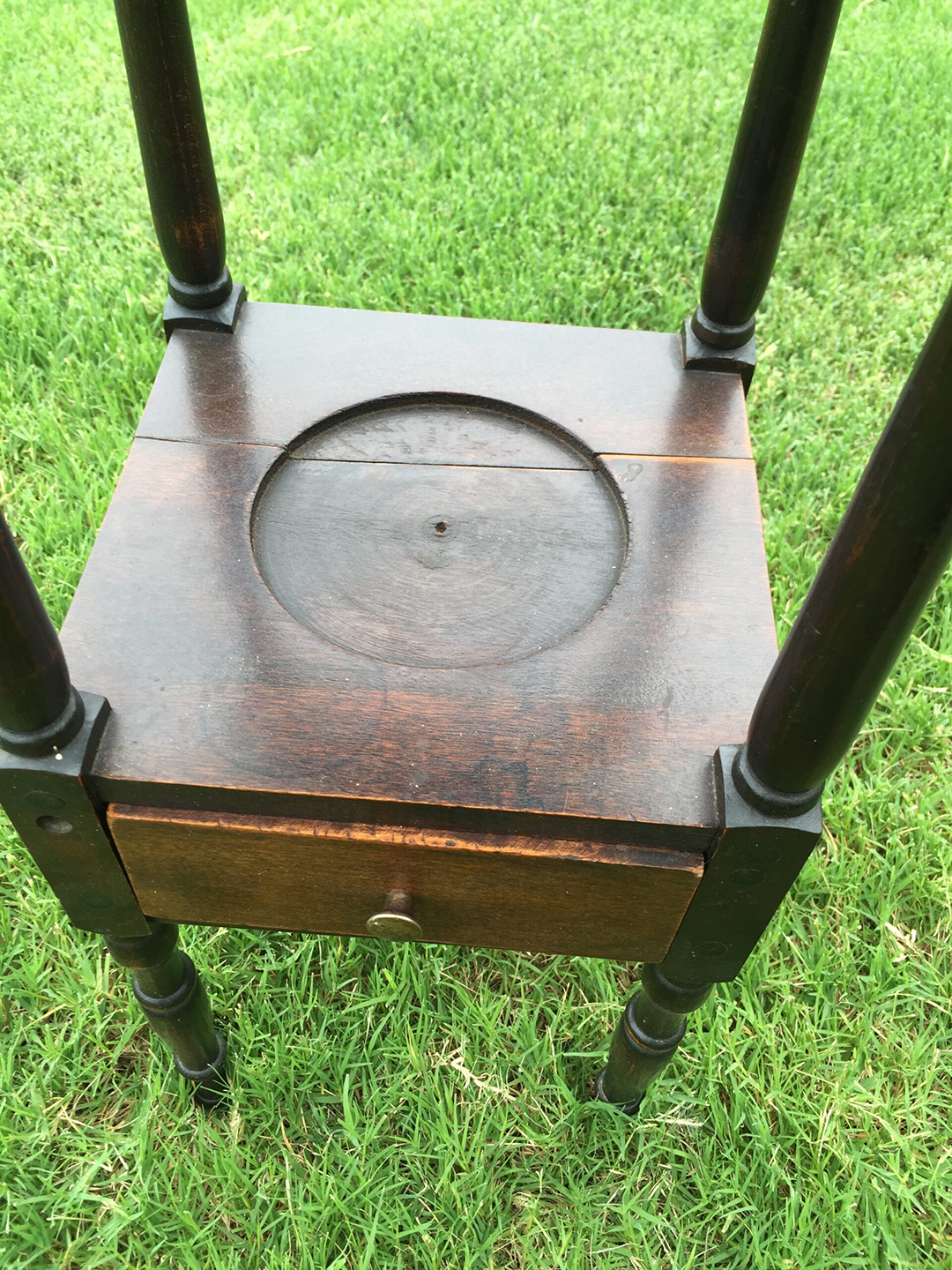 Either way, it needed a make-over. Once presentable, it's intended use is for a bathroom corner to hold a basket or two since we've evolved into indoor plumbing, AND I had no intention of sanding it down to refinish it. It was destined for paint or the donation pile.
All the prep I did was to clean the cobwebs off, took the drawer out and the knob off. Then, I got to spraying.
The coverage was pretty even. I found myself going over areas a few times as the color didn't look like it was drying evenly — which might not be the paint's issue. I've chalk painted an antique table before that didn't take well because of the oil used on it during manufacturing.
After a solid first coat,  I took the table inside where the temperature is less than satan's gate and the natural light much more forgiving and it looked way better. After curing for 24 hours, I touched up a few areas, and put it back together. (That sounds so laborious. I put the knob on the drawer and shoved it back in.)
I am on the hunt for a small knob to update the look. Okay, not really. I'm pretty lazy with this project. I wanted it to be done in 15 minutes and move on. I may decoupage the top surfaces when I'm inspired in the future, but for now… MISSION ACCOMPLISHED!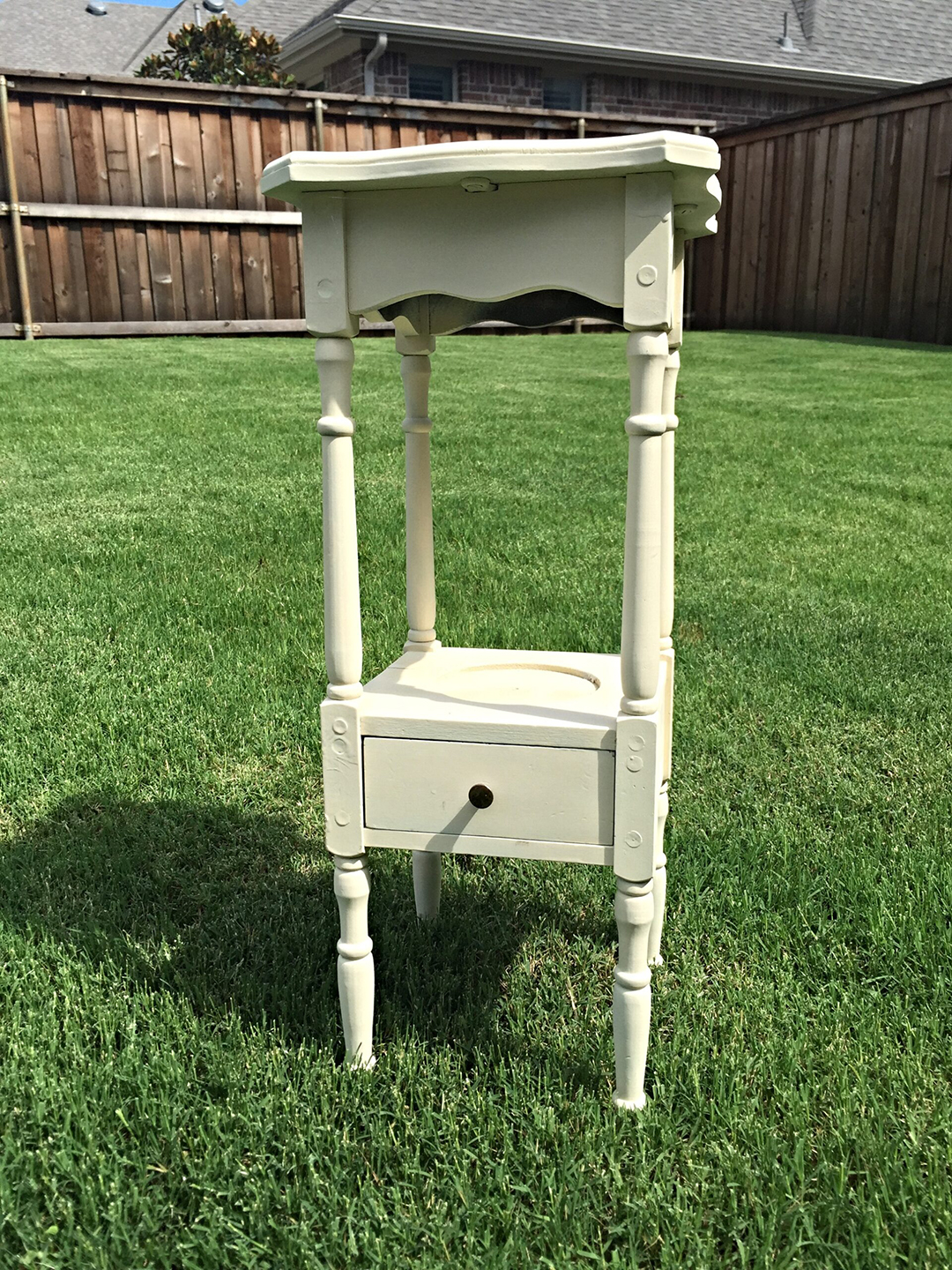 Definitely an improvement! Here's a side-by-side comparison.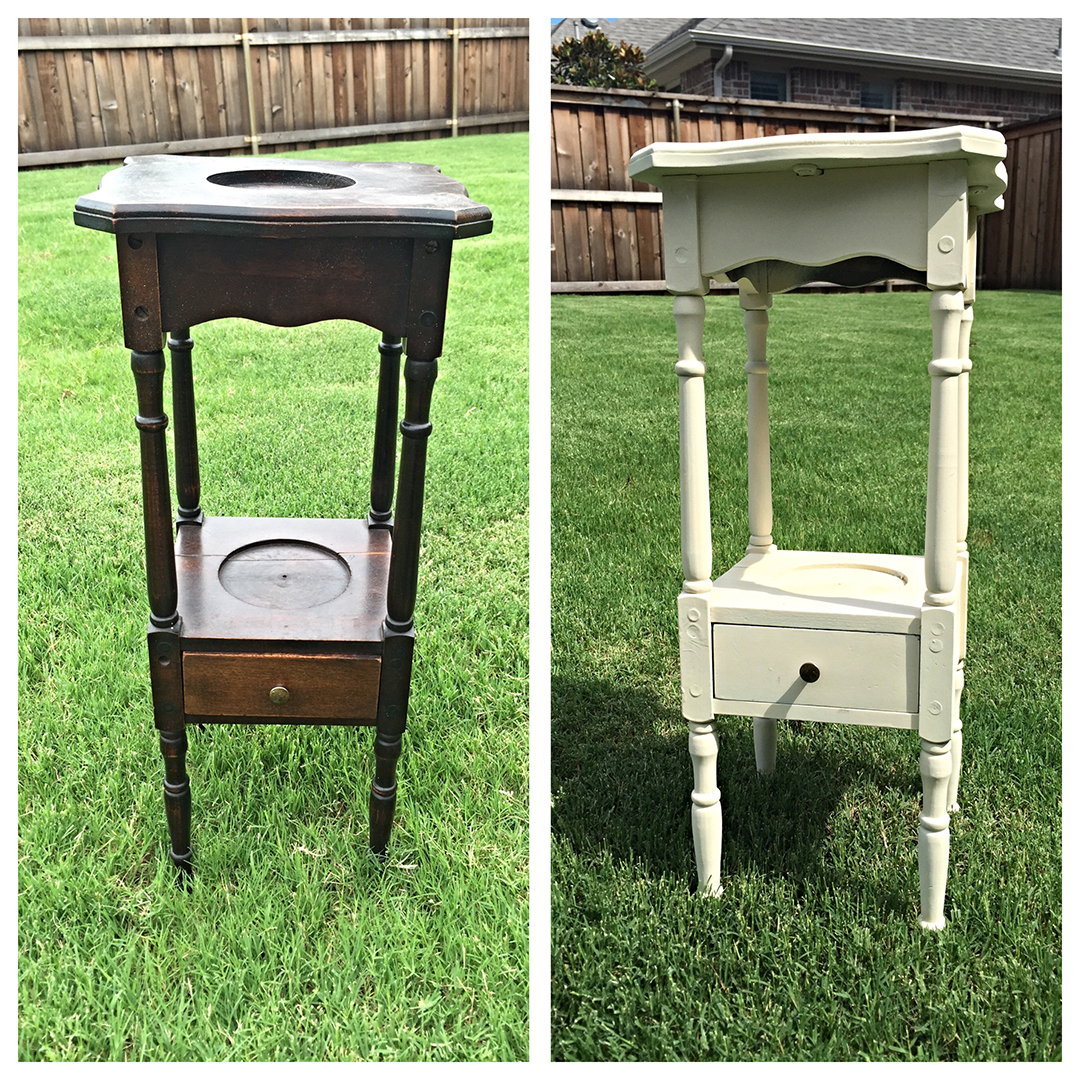 Would I use the Krylon Chalky Finish Spray Paint again? Definitely yes for craft projects and small pieces of furniture. I like how easy it is to use and there are no brush marks. I didn't feel compelled to add wax either — although I certainly could have to give the piece more dimension and age. For larger pieces of furniture, I'd probably stick to cans of paint rather than a spray paint, just because it's a little more cost effective and you have more control over small areas of detail, but for now, this spray is the bomb-diggity for quick backyard paint projects you can whip out before lunch.
For a more involved project using actual chalk paint and wax, take a look at this antique dresser makeover.
From small projects to large ones – have you ever thought about building your own home? If yes, then you'll love the New Build Checklist.