Wow, I have finally recovered from Valentine's Day. It was a whirlwind but here are the best Valentine's gifts and crafts that stole our hearts this year.  There were two Valentine's to make for school;  the class snack,  little heart charms for the Princess Cupcake's besties and teacher gifts with chocolate covered strawberries. Then there were the Valentines for the Craft Exchange (never the night before a school party again, I swear!),  and finally the hub's favorite rice pudding and I am so done.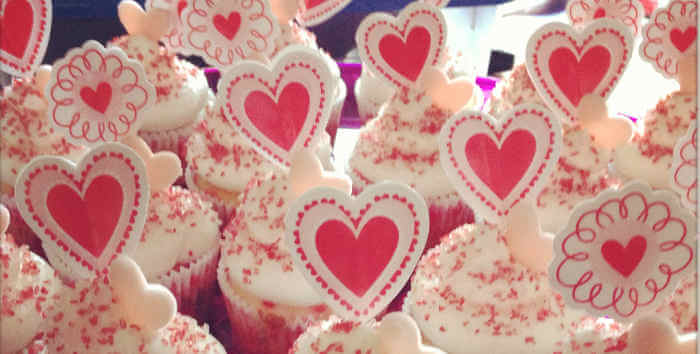 This week I am tackling Pirates and Princess's day at school but before I totally devote my focus to that, I'll debrief on some pin-worthy projects from Valentine's whirlwind week:
Class Valentine Recipe: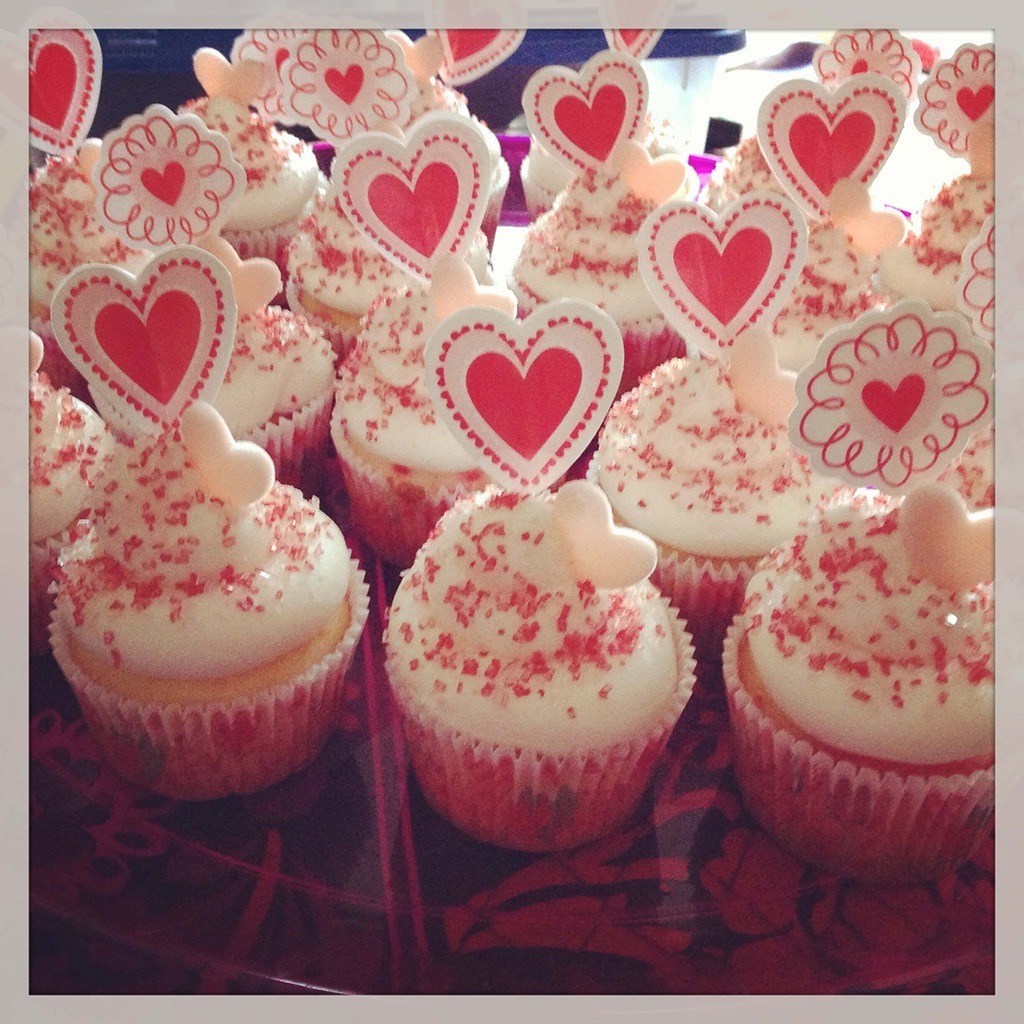 Red and white striped cupcakes with homemade buttercream frosting with a small fondant heart, red and white sugar sprinkles and Valentine picks that the Princess Cupcake specifically requested, chose and purchased from Michaels (matching liners included.)
Class Valentines Crafts:
"Valentine, I'd be "quackers" without you as a friend." Made the tag on my Mac, cut it out with a 2 inch round punch, Princess Cupcake picked out the glitter ribbon from Michaels, and the ducks are from Party City. Love the ducks.
Heart charms in heart boxes with washi tape for her besties: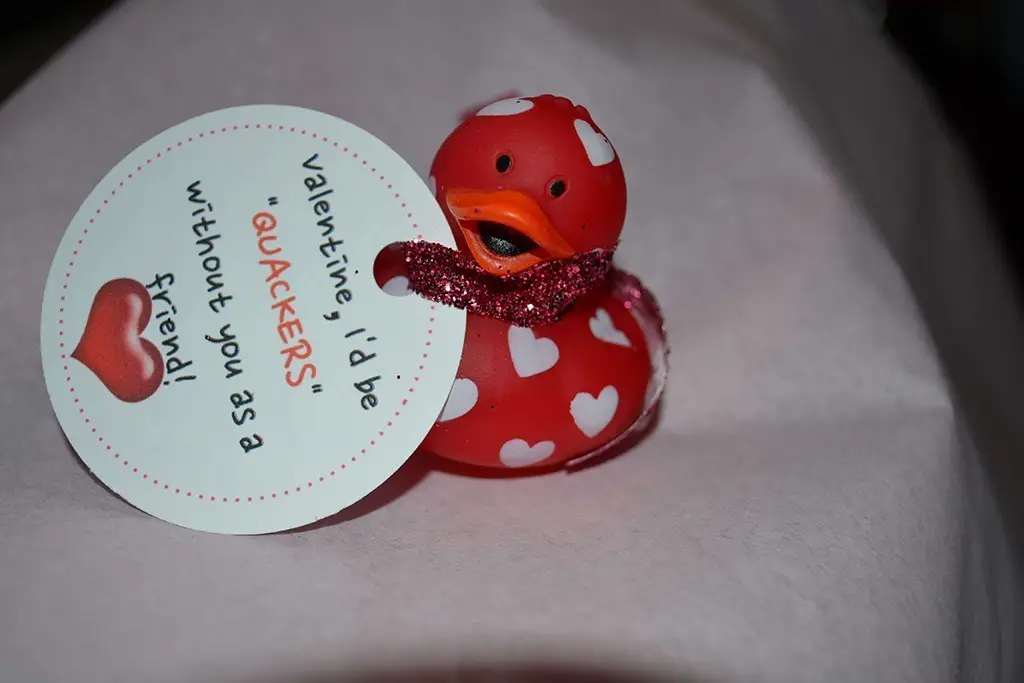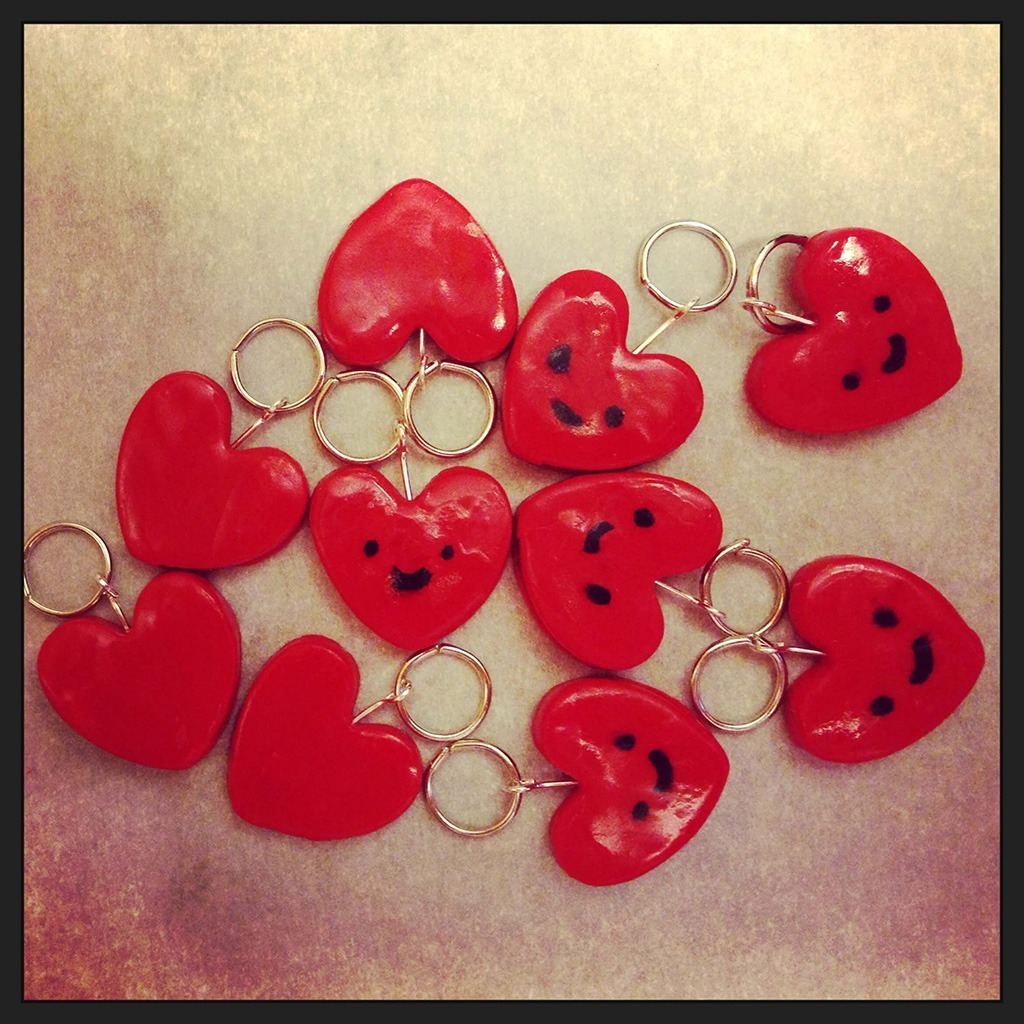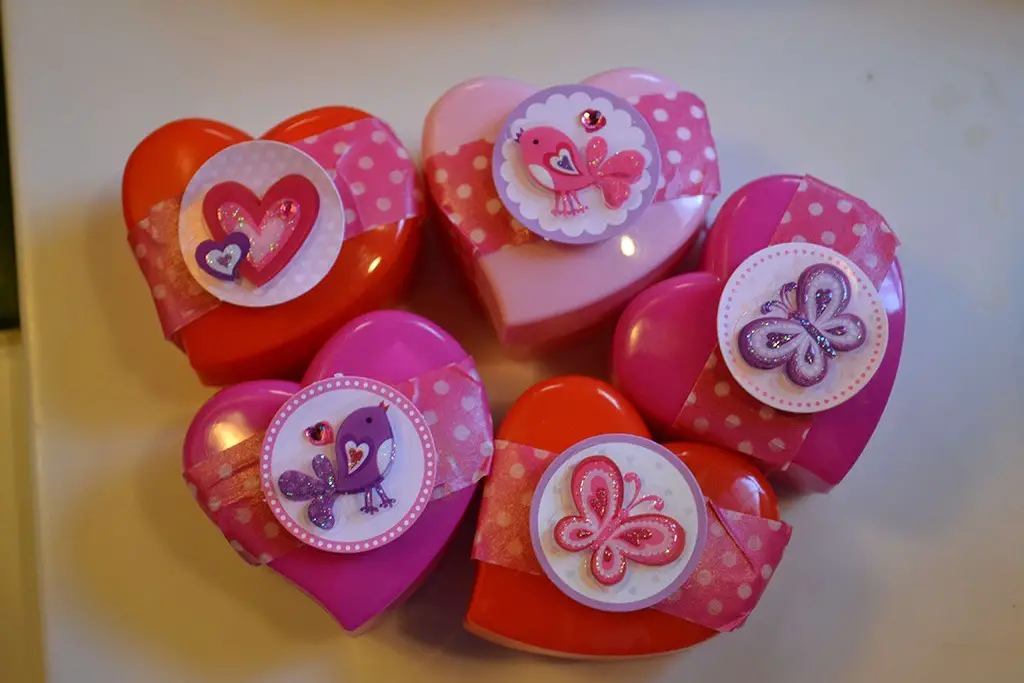 Made with red Polymer clay and jewelry findings. I thought the kawaii ones were cutest but the Cupcake chose a plain one to wear to school on a pink cord with her heart Valentine's dress.
I'm not sure who enjoys opening the Princess Cupcake's Valentine's more, her or me. Here are two of my favorites from her class valentines.
Star Wars with glow stick light saber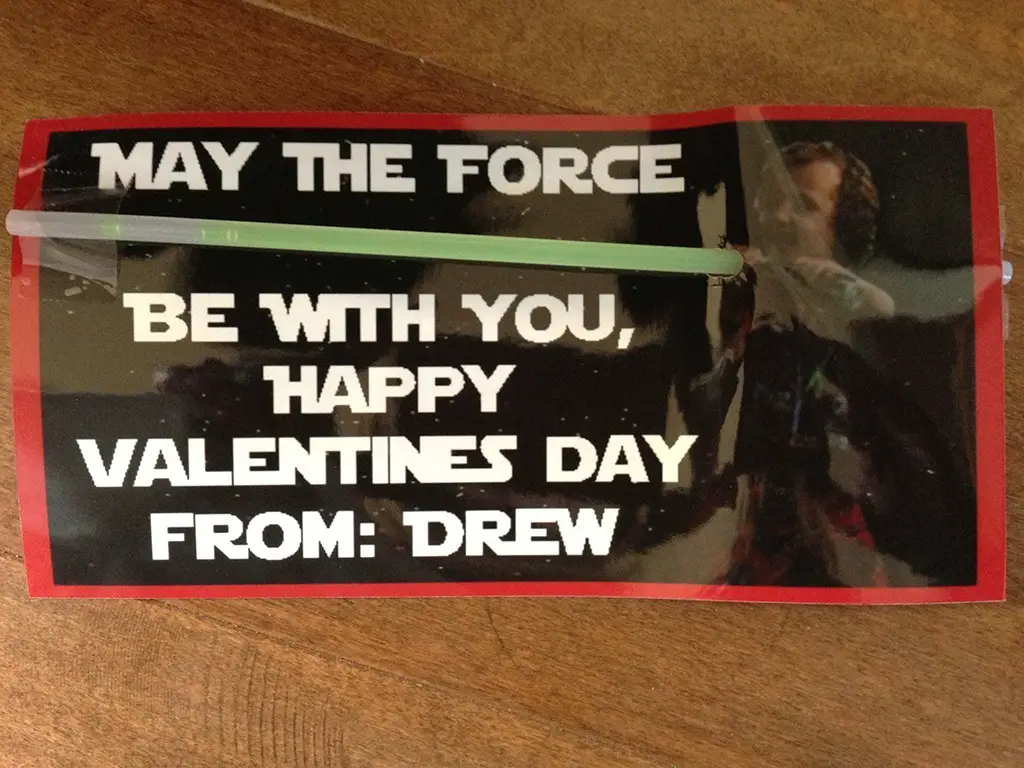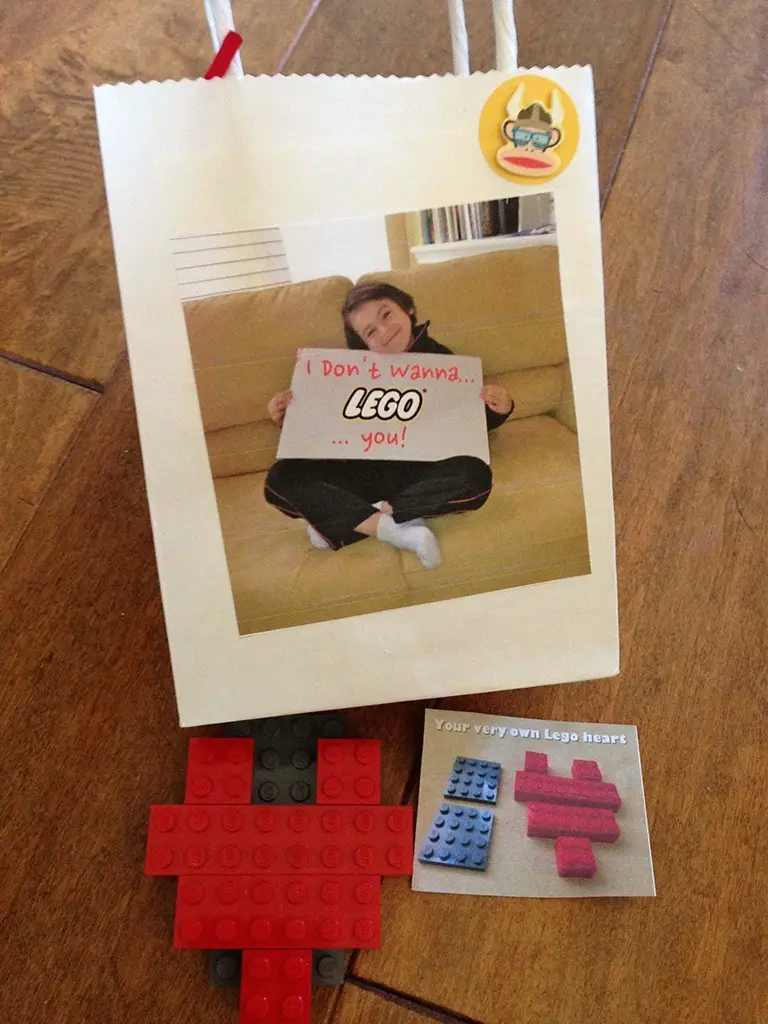 I don't wanna "Lego" of you
Any other over-achieving moms parents out there have holiday jet lag? What did you make?
More Valentine's Day Posts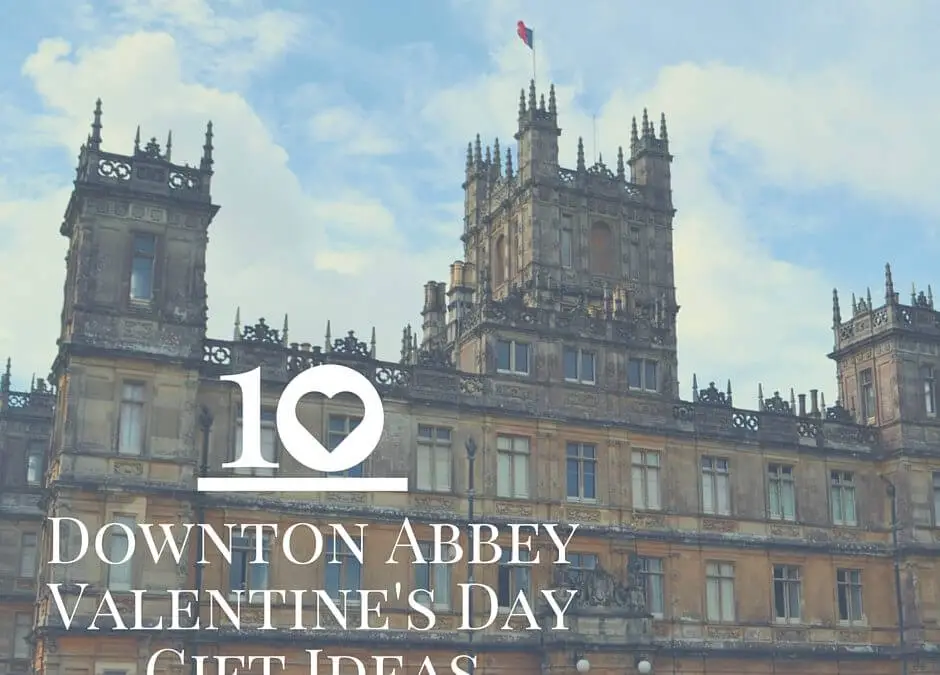 Okay husbands, listen up! Here's what your Downton Abbey-crazed wife would love for you to buy her for Valentine's Day. I've made it easy for you by creating a round-up of gift ideas that's sure to make her smile. (A few of the items have affiliate links below.) You...
read more