I was provided a Toyota Highlander for 5 days to test drive. All opinions are my own.
I don't know how messy and lived in your car is, but mine is atrocious. I mean, it would be no surprise to see a small animal scurry out of my SUV when the doors open, followed by and a tumble of sports equipment and dog leashes. Because my life is: work all day, shuttle a tiny human and her animals from practice to practice, grabbing moments inbetween on my laptop and eating drive-thru food.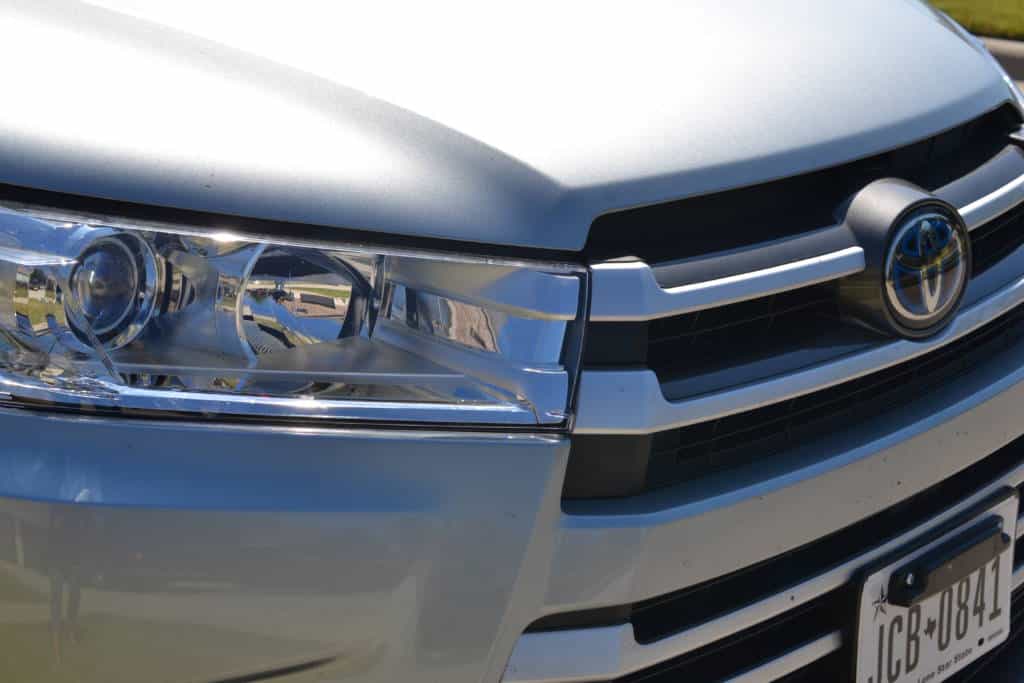 Hence, the pig pen on wheels.
So it's really, really sweet when Toyota says… "You need a break Mom. Have this brand new 2017 CLEAN Toyota Highlander for a week and give it back to us as filthy as you want."
Okay, maybe they didn't say that last part, but they definitely didn't ask me to refill the gas either, which after 5 days and a drive up to Denison, I still didn't manage to empty the tank.
That would be because it was a hybrid and got crazy cool gas mileage.
Funny thing about that hybrid…
Yeah, so once I found the owners manuals got over the stealthly silence of the car,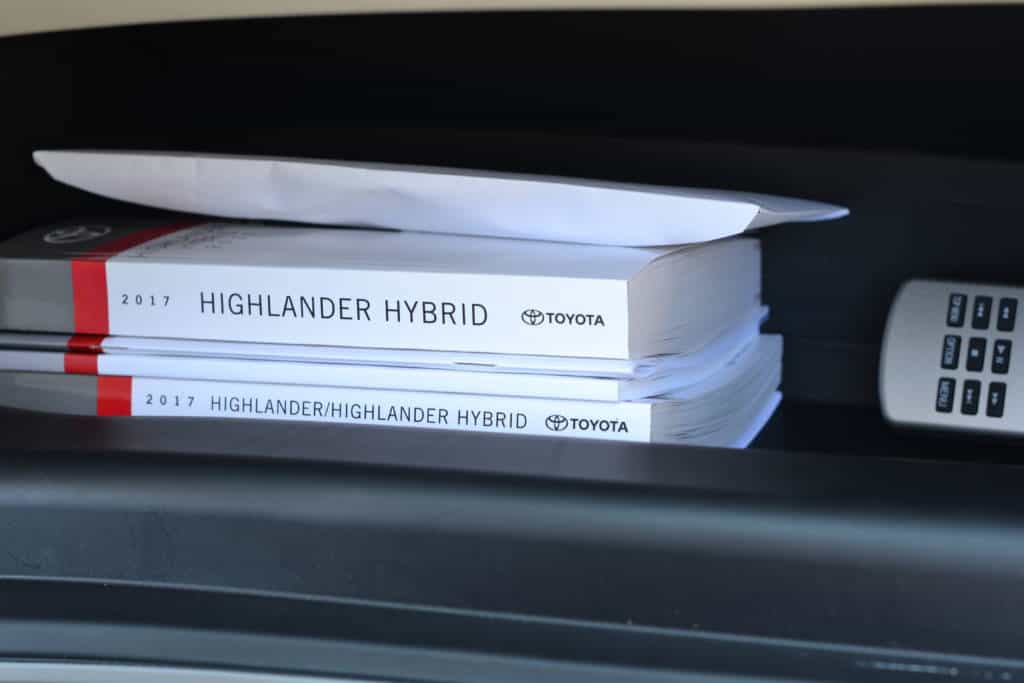 I gave it a good workout and I can admit that my opinions of hybrids are officially shattered. It's zippy, drives amazeballs, and I totally want one./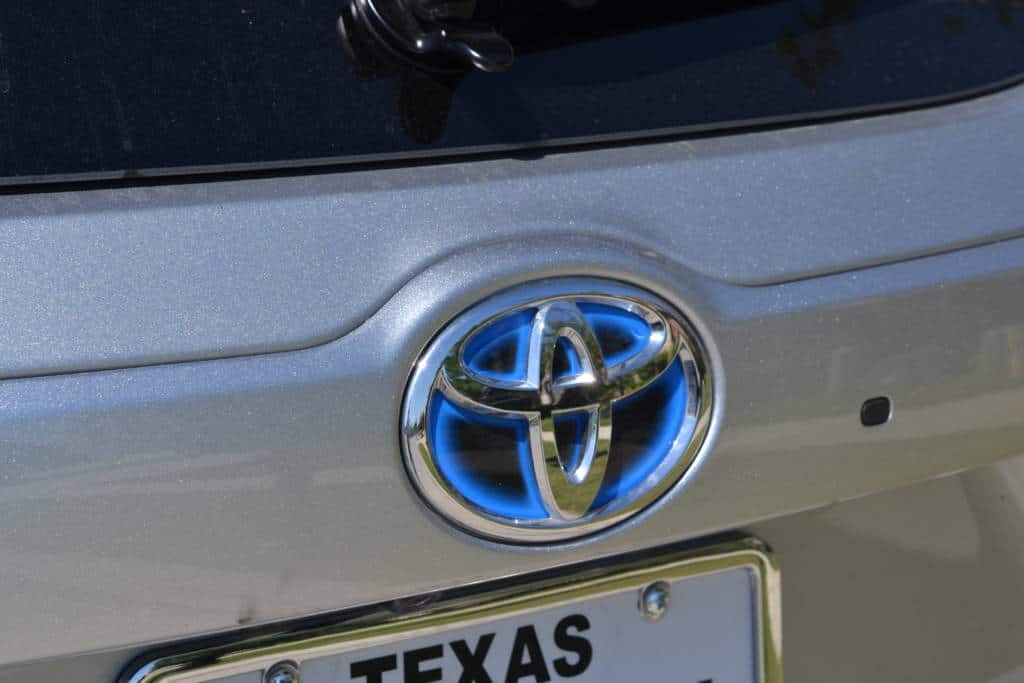 It's also plenty roomy to hold all of my requisite soccer gear: EasyUp, fold up rocker chair, fold up regular chairs, blanket, balls, etc. It even has 3 rows.
The Cupcake loved it because it had a Blu-Ray player (I was not keen on the fold down because it obstructs the rearview mirror a tad), but more importantly the backseats were high enough that her little 9 year old frame could peer out the window without her booster.
And trust me, they didn't want that nasty, crumb-covered booster in their pretty car so that was a good thing.
I had to laugh as the Cupcake discovered the features of the car, like lane blind spot assist and TSS (Total Safey Sense) pre-collision warning and braking, she would say, "That's a GREAT safety feature to make this a safe car." When we got my SUV, blind spot assist wasn't even an option and I ALMOST didn't buy it because of it so I was happy to have it in the Highlander. Another impressive feature? The dynamic radar cruise control feature that senses when the car in front of you brakes, and it automagically slows you down as well.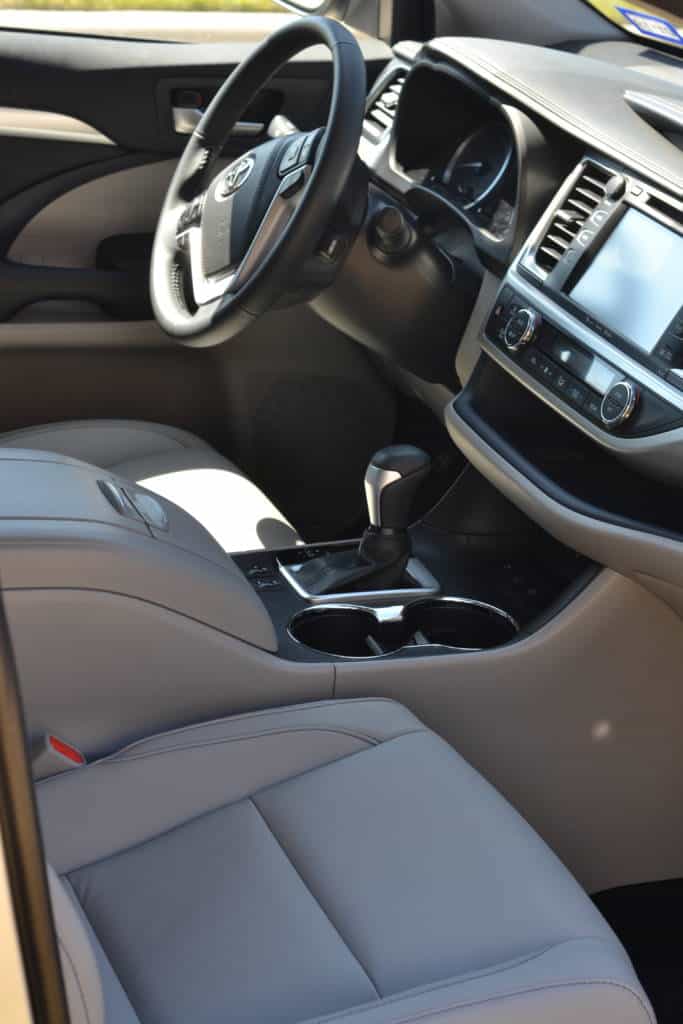 Can I just tell you how freaky that was when I was driving on 75 and it activated?! There was debris on the road and the car in front of me slowed down — and so did the Highlander! I thought I was in an episode of Knight Rider and Kit was self-driving! That's what I get for not reading the auto features before I get behind the wheel. (Insert eye roll here.) You also have the option for Pedestrian Detection — which I can tell you that in the parking lot of Yogurtland at Frankford and the Tollway, this would REALLY come in handy as I've had two oblivious people just pop out in front of me in the parking lot, scaring the bejeberz out of all of us.
I agree with the Cupcake, this feels like a safe vehicle. You can read more about the many safety features here.
Adding to the drive experience was the awesome sound system where we could pump Kidz Bop through Sirius radio like the cool cruisers that we are.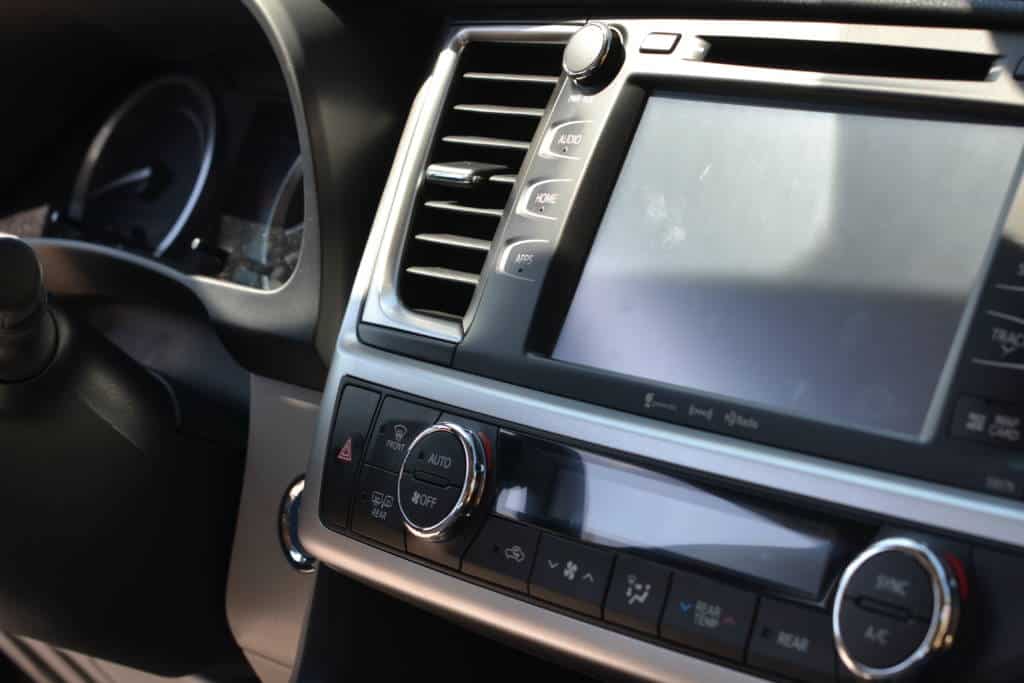 If I hadn't been so focused on getting out of town for a business trip to New Orleans, I may have teared up when they came back to retrieve this Highlander. I loved the way it handled like a car, but the seating profile was higher like a crossover. The dash was intuitive and not overwhelming, and I was deep digging the console.
And call me crazy, but I use the heated seats year-round to give my aching back a treat. The Highlander delivered the goods when it comes to warm buns.
It's the little things, right?
Honestly, the Toyota Highlander Hybrid is a well-thought out vehicle that's fun to drive, is super gas efficient, and perfectly comfortable for a family constantly on the go. Thank you Toyota for the loan for this Mother's Day treat! 
I was provided a Toyota Highlander for 5 days to test drive. All opinions are my own.