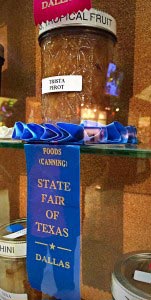 UPDATE: Holy cow – This recipe won a blue ribbon at the State Fair of Texas!
One of my absolute favorite desserts is Bananas Foster. I could just take a bath in it I love it so much. That's funny, because I'm only mildly interested in bananas by themselves, but I do love a fancy flaming dessert made with them.
It's probably the flaming part that makes bananas foster not on my list to make at home on the regular. Thankfully while on my canning quest, I found and adapted this recipe for Bananas Foster Butter and let me tell you, it's to die for.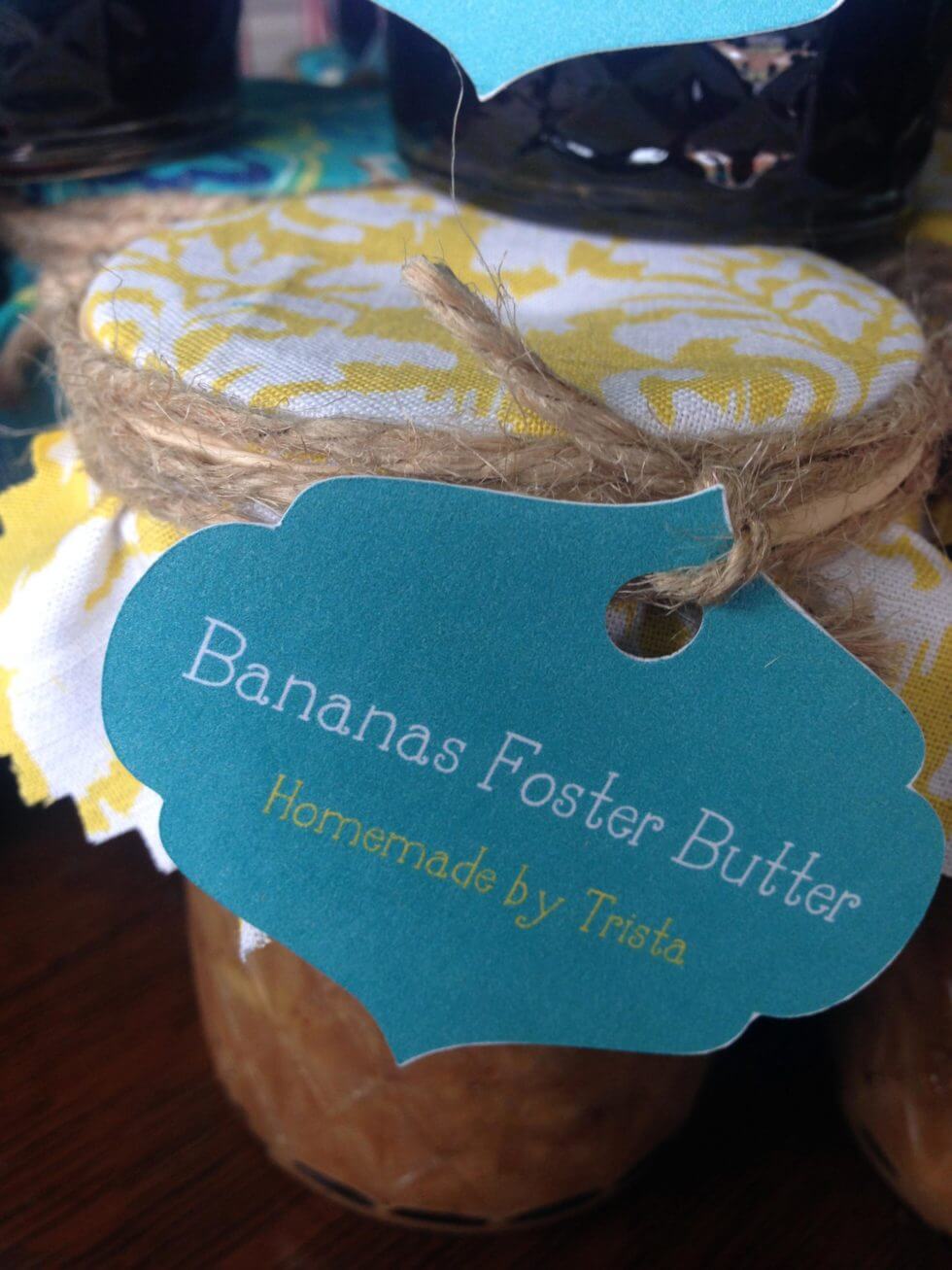 Put it over ice cream and you'll make me your best friend. It goes without saying the my little monkey has certified this recipe as kid-friendly and Princess Cupcake approved. It was an instant classic for our house and I can't wait to make more. Here's the recipe so you can try it:
Bananas Foster Butter
(Serve over ice cream)
8 ripe, firm large bananas
1 cup sugar
1 cup packed brown sugar
1/3 cup lemon juice
3 tablespoons dark rum
2 teaspoons of ground cinnamon
½ teaspoon of nutmeg
Using a potato masher, smash bananas until smooth in heavy 5 quart pot.
Stir in sugar, brown sugar, lemon juice, rum, cinnamon, and nutmeg.
Put on stovetop on medium heat and bring to a boil.
Reduce heat to simmer, uncovered about 30 minutes or until thickened.
Stir frequently.
Ladle hot banana butter into warm sterilized jars leaving ¼ inch of headspace.
Wipe jar rims.
Put on lids with screw bands to fingertip tightness.
Process filled jars in a boiling water bath for 10 minutes (start the time when the water is fully boiling)
Remove jars from canner and cool on wire racks.
Makes 5 half-pints.
New to canning? Here's a great tutorial on how to get your jars ready.