This is a sponsored post. All opinions are my own
Yay, October! Boooo COVID.
We have friends who have a COVID high-risk family member. Their daughter is a good friend of my daughter, and they haven't seen each other for months.
When the Dallas Arboretum and Botanical Gardens invited me to view The Art of the Pumpkin, sponsored by Reliant, I knew right away this was the perfect event for our families to do together. There was limited attendance, it's outdoors, there are beautiful florals, plants and gourds to see, and amazing Texas fall weather; it was a recipe for a great afternoon. And it checks the box for a pumpkin patch (on steroids) for 2020. She may be 12, but I still want my pumpkin photos!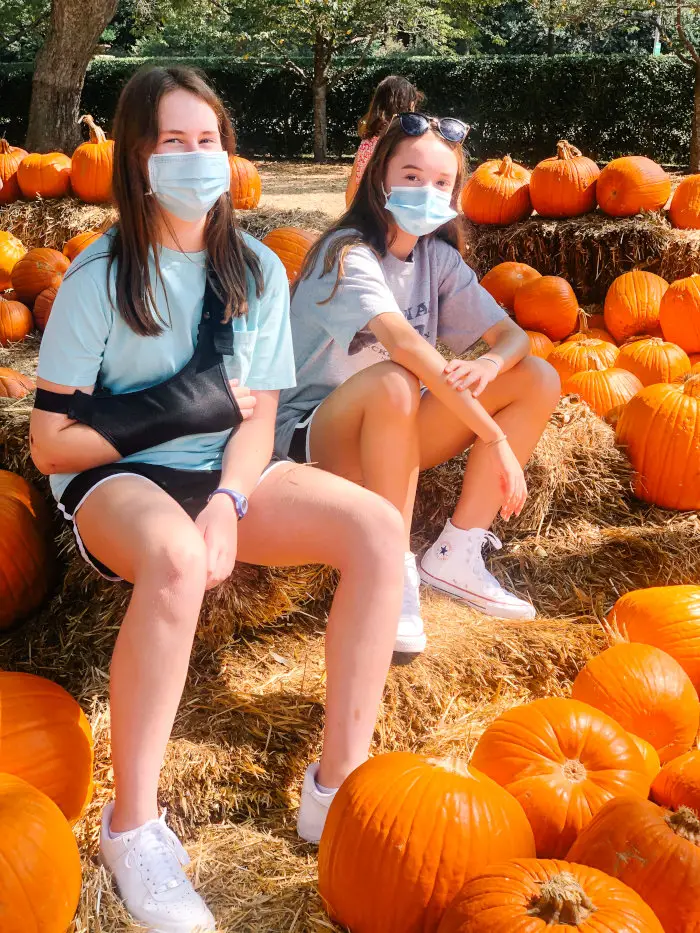 Named one of America's best pumpkin festivals, The Art of the Pumpkin is a jaw-dropping, artful display with a dizzying number of pumpkins and gourds. I'm sure I wasn't the only one walking through the gardens, muttering, "where did they get all of these!?"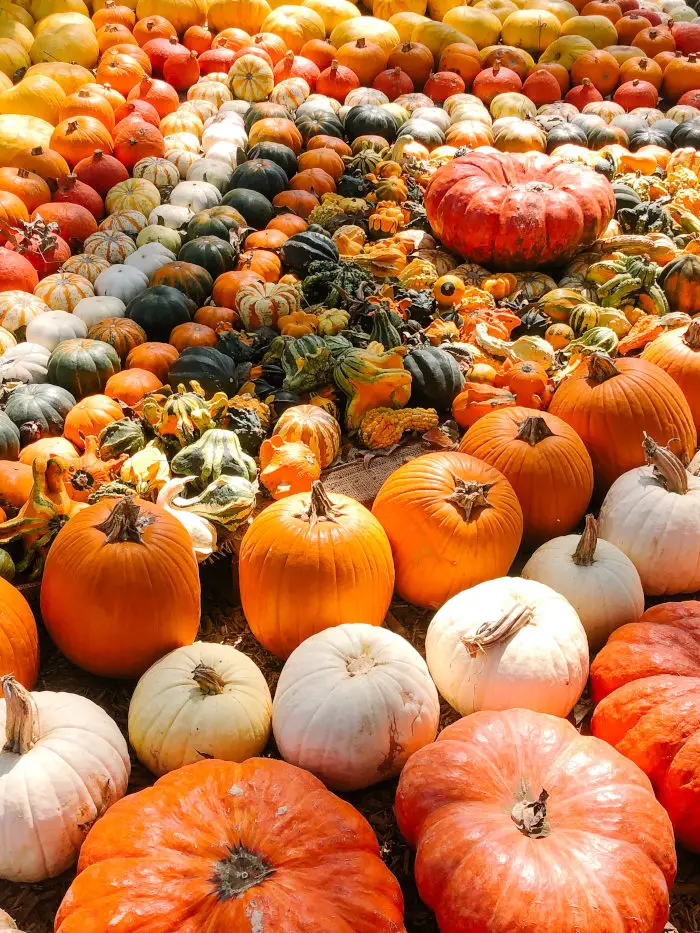 Obviously, Dallas Arboretum has a great hook-up because the usual pumpkin patches you visit have nowhere NEAR the number that they have. Not that you can take pumpkins from the displays – no, as incredible as the Arboretum looks draped in a sea of oranges, yellows, and greens, it's paws off the goods. They do have pumpkins available at the gift shop for purchase. Note: the shop is limited capacity and one-way aisles.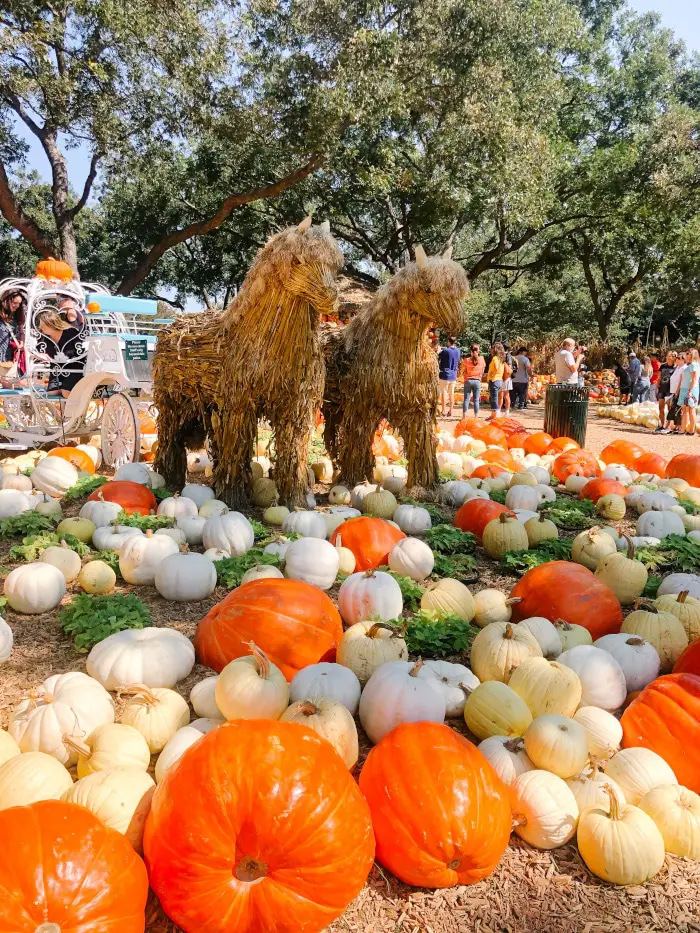 I'm not sure there's another place in Dallas that has more shutters clicking than the Arboretum this time of year. You should definitely bring an excellent camera for this, and dress in your fall colors for some frame-worthy photos.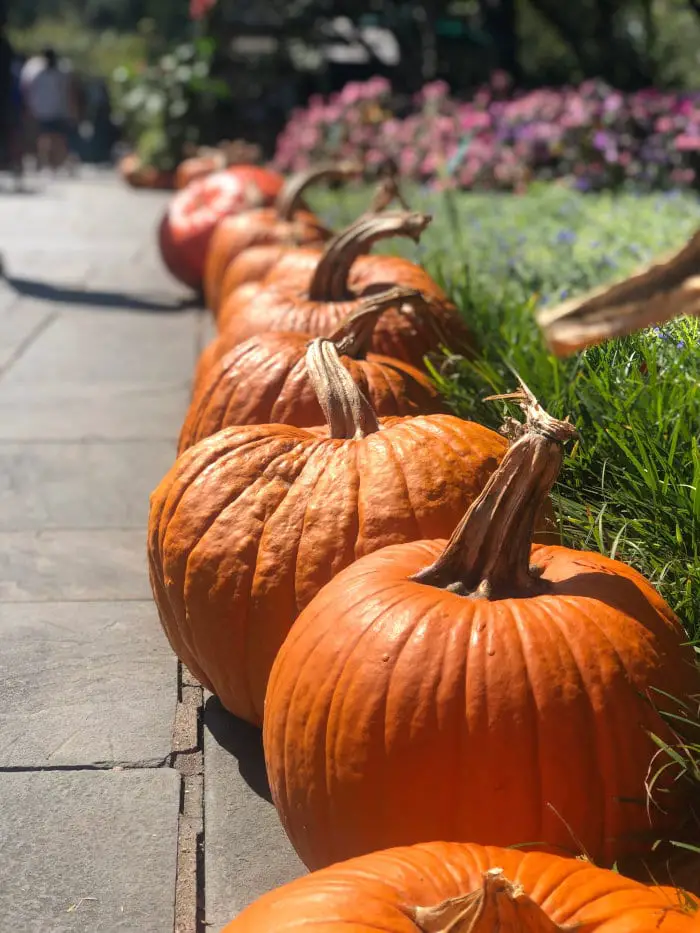 To visit the Dallas Arboretum, guests will need to reserve tickets ahead of time on a specific date and time slot. (This carries through their holiday event in December as well.) Each time slot is 4 hours long, there is no carryover for late arrivals. The Art of the Pumpkin runs through November 1
st
.
My recommendations?
Meet friends there.
Bring a picnic lunch to enjoy on the concert green overlooking White Rock Lake. It's truly the icing on the cake for this annual outdoor family event.
And make it a tradition. We have so many memories from visiting the Arboretum – I know that when my daughter grows up, it will be a place she brings her family too.
Visit the gift shop and pick up some of these adorable pumpkin kits from The Round Top Collection! They are metal and stick into your pumpkin – real or faux – for the cutest look. The Arboretum carries this fun line of metal décor year-round, and it's a favorite stop for me on our way out.