The Alizé Las Vegas Restaurant on the top floor of the Palms Resort & Casino, just off the Las Vegas strip is an absolute gem.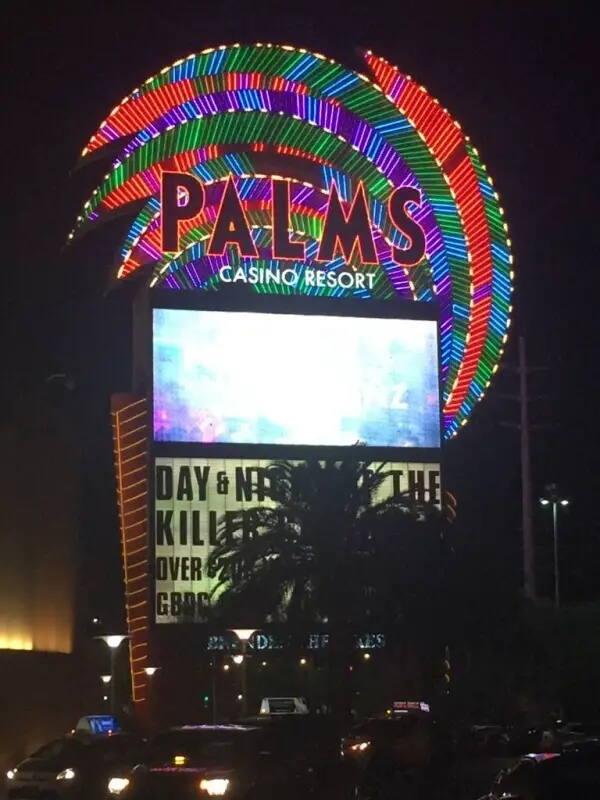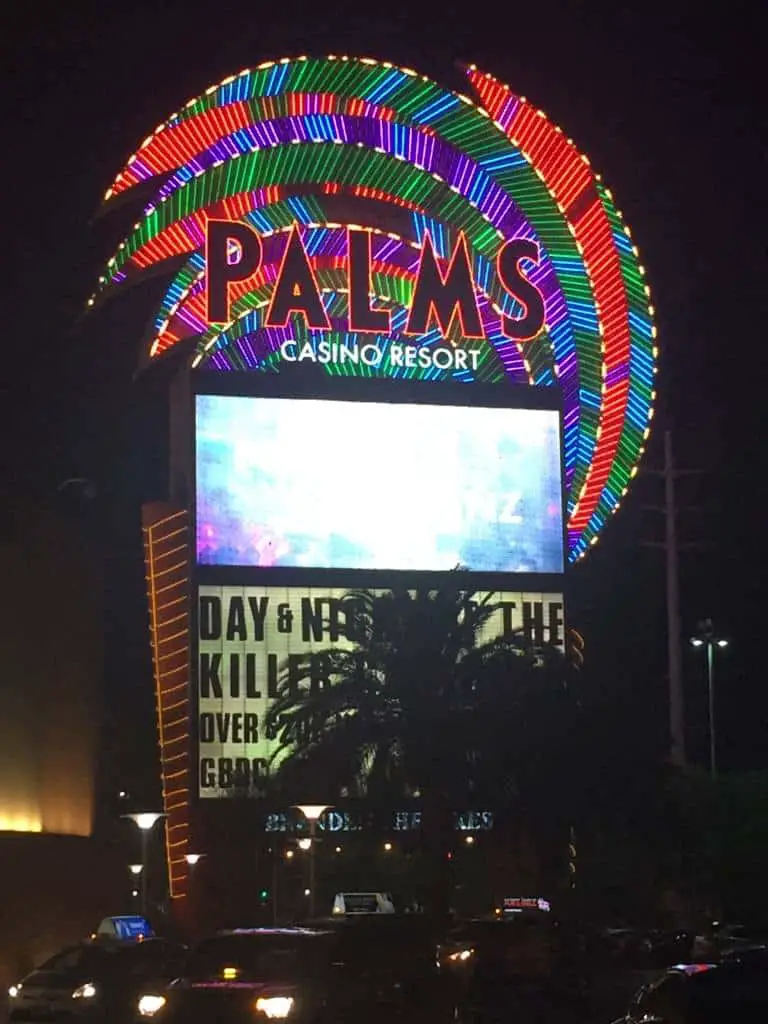 Because the Palms is in what they call, "Las Vegas West," the view of "Las Vegas East" (the hotels you typically think of on the strip) from the 56th floor is nothing short of spectacular, plus you have a full view from the 3 sides of the restaurant through crystal clear floor to ceiling windows.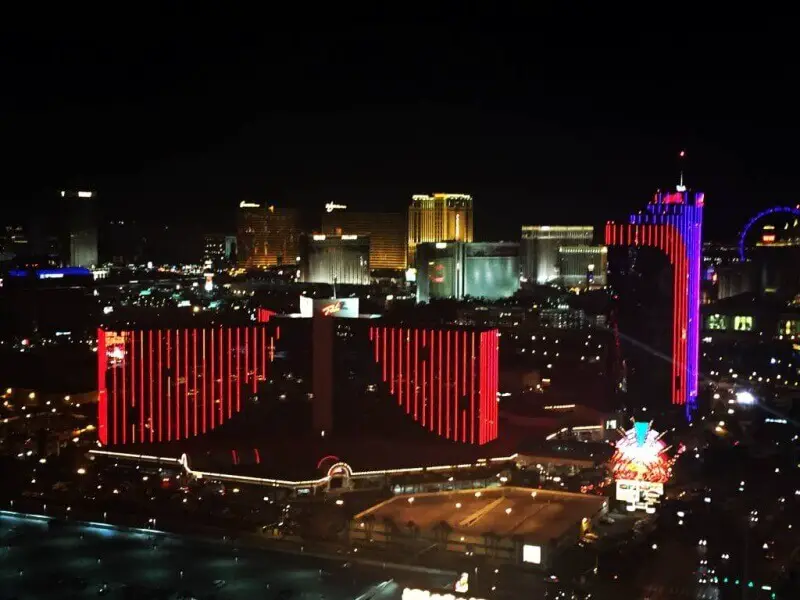 Sometimes a restaurant with a camera-worthy view will be just that: a great view — and you forgive it for serving average food because the scenery is just so darn impressive. However, this expectation couldn't be further from the case with Alizé – the view and the food are quite equally matched.
The Alizé Las Vegas menu is notably French cuisine and features fresh world-class creations from chef André Rochat. I had the pleasure of coordinating a private dinner at Alizé last week, and it was a home run all the way around. We started off with an amazing white tiger shrimp with tomatoes and Yuzu Vinaigrette.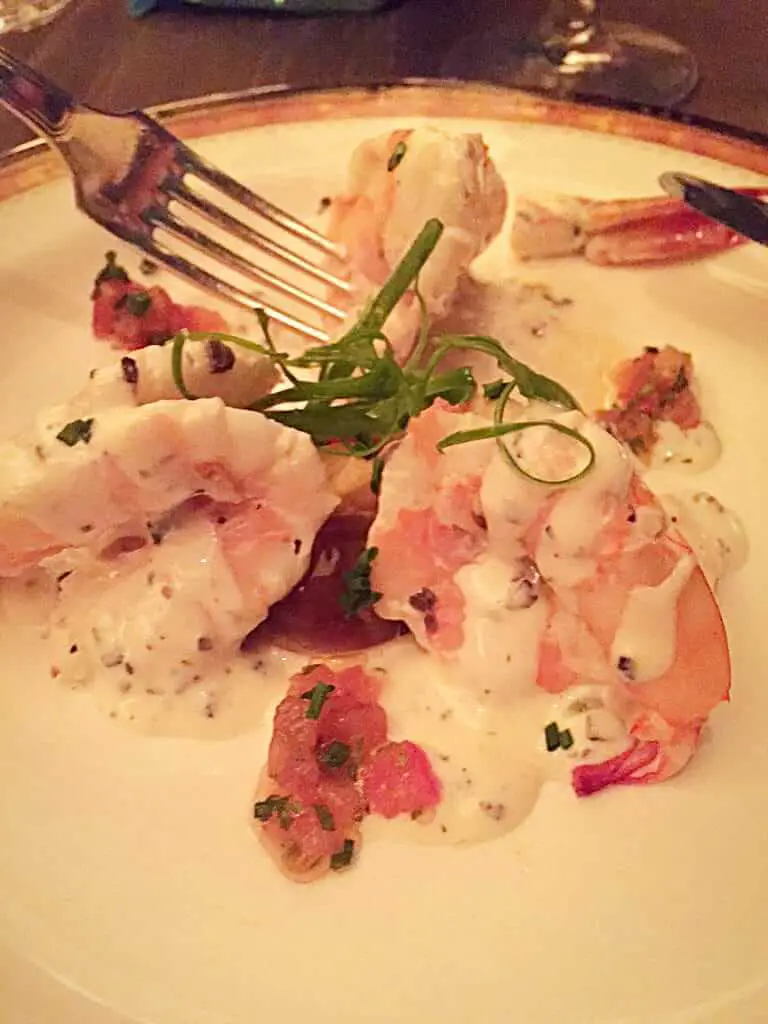 and followed by this gorgeous "salad."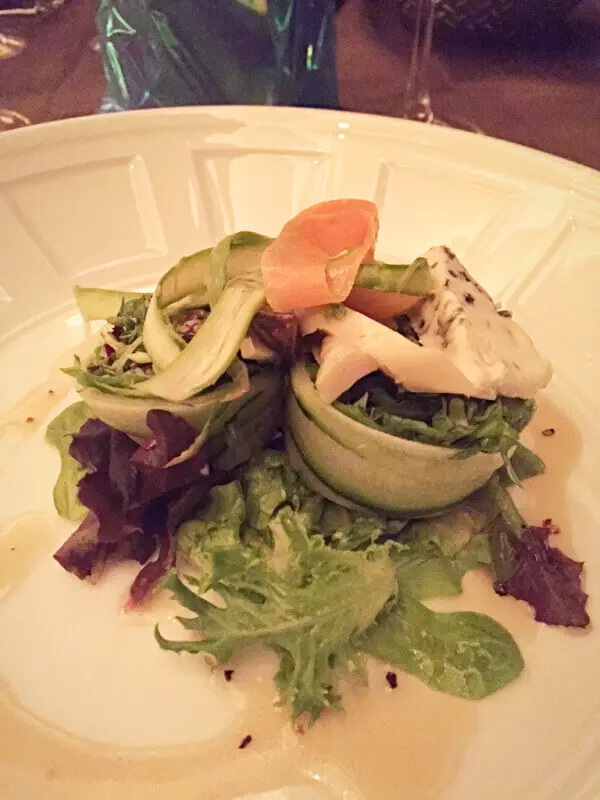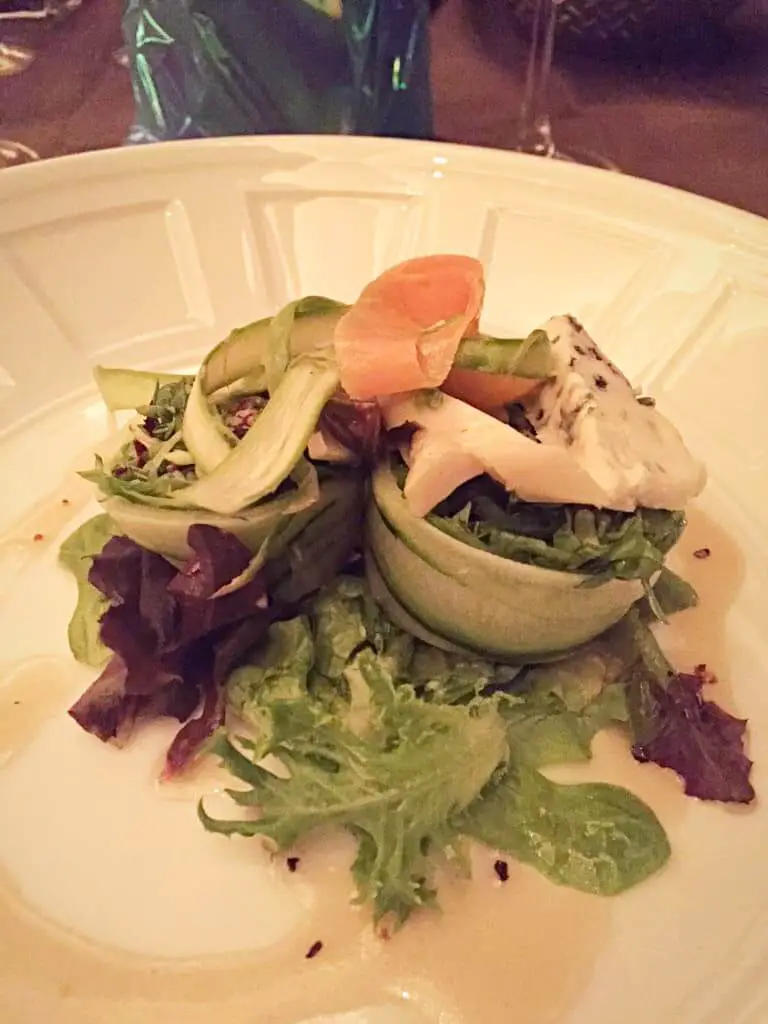 I'm still dreaming about my selection of sautéed salmon, Forbidden black rice, pickled daikon radish, puffed rice, red peppers truffle Yuzu emulsion. Although the filet mignon, braised endive, potato gratin, prosciutto, and cognac cream sauce had my attention as well. I managed to save room for the vanilla bean crème brûlée with fresh berries, although the chocolate and butterscotch crumble with salted caramel sauce and honey pecan cream may well be worth a return trip to Vegas. It likely won't surprise you that Alizé also has a 7,500 bottle wine cellar, although we opted to round out our dinner with an impressive scotch tasting.
If the mesmerizing lights of the strip and the food were not enough, even the plating was elegantly styled with a beautiful color palate.
In fact, you too can take home one of these stunning plates for a mere $225!
We hit the trifecta with Alizé: great view, amazing food and I can't speak highly enough of the staff who took care of us. From the special events coordinator to the restaurant manager and wait staff, the service was impeccable and the meal outstanding. They were incredibly accommodating to ensure our special touches were incorporated into the event, even providing a custom menu with our logo on it. While Alizé does not have a private dining room, the service, menu and view made up for it in spades. We couldn't have been more pleased.
Thanks to all the team at Alizé for making me look so good!