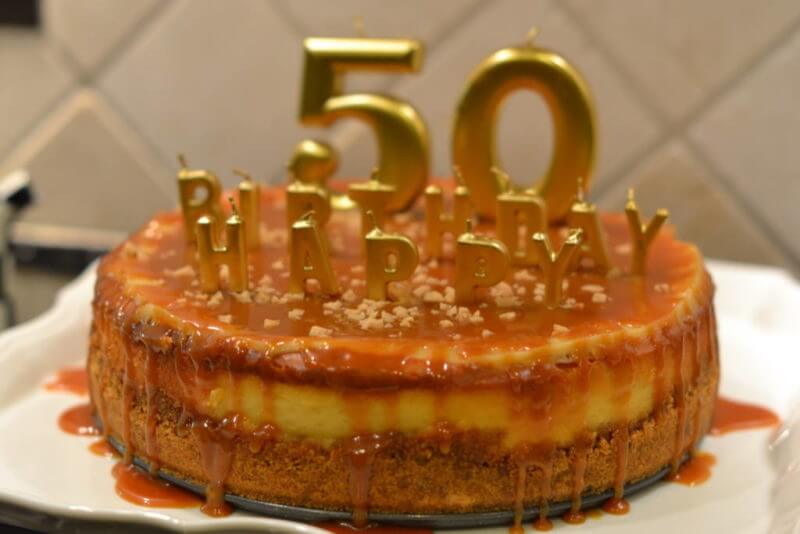 Post sponsored by Jason's Deli. All opinions are my own.
I keep having this conversation with other married friends, about how the universe matches us with someone who can be so opposite to us in so many ways. I love my husband but we are very different in many aspects. I like to be early for things, he is perpetually late. I like to plan and schedule way in advance for events (doesn't mean I don't procrastinate, lol…), he refuses to commit until last minute. I prefer to keep clutter hidden — yet organized, he prefers to keep everything – and I do mean keep everything — out in the open "where he can find it." I move fast, do things fast, and even jog on a regular basis. He ambles, pauses to pull weeds while the rest of us are in the car watching the clock tick waiting on him, and he absolutely does not run. Ever. I mean like, probably not even if the house was on fire. He used to, but he's worn those poor joint out apparently.
I love him, even though it feels at times like I'm living a real life episode of Modern Family. It really shouldn't have surprised me that after months of asking him what we were going to do to celebrate his 50th birthday, and getting the same answer of, "I don't know." Or, "I'm going golfing." Or "it's just another day," that finally, a week and a half before his birthday, he says, "I guess we can have some people over."
That was all the green light I needed. It was party time. Go time. Let's do this!
Except remember how I mentioned that I like to plan in advance? Well, all the spaces of time in my calendar in that week and a half were essentially full and at times, double booked. One weekend I'd be girl scout camping, one evening would be spent with previously purchased Nutrcracker tickets, three nights at soccer practice, one day and one night at a media event, fill in two track practices during the birthday weekend, a soccer tournament, and oh yeah, that's just during my spare time. I work too. Mmmm hmmmm. Not a lot of time for planning this party which he KNOWS I would have spent MONTHS on because that's my MO.
Which is probably why he waited until last second to acquiesce.
So my scramble plan was to send out a bunch of invitations poking fun of the last minute prep calling it a, "not a party," (but of course it is a party), hit up the warehouse store during track practice and clear them out of all their mini-quiches, decorate with balloons, produce a creative game which would also serve as decoration (and I already had all the supplies for), and make the most of it the few hours I had to pull it together. No problemo.
Do you feel my stress?
I'll admit, I was feeling overwhelmed, but I had resolved to the fact that it would happen and the most important thing was having friends around us, and our real friends would completely understand how this thing went down and honestly, they would not care if I served a banquet of the closest warehouse store's finest appetizers.
Then something amazing happened. Out of the blue, I got a message from my fairy catering godmother, and her name was Alisha, and she works for Jason's Deli. I'm convinced the universe sent fairy catering Godmother Alisha to me this week because it knew I was in need of something a step higher than a mini-quiche buffet (not that there's anything wrong with that) for my husband's big day.
She told me how Jason's Deli has a new in-home catering service AND they delivered, and did I have any events coming up that we could partner on to help get the word out about their many party food options?
I may have heard the angels singing at this point.
"I do actually, but I'm not sure if you can turn around a request this fast? It's for this weekend." I held my breath. That was a conversation on Thursday night. She assured me it was no problem and since I was on my way to a late night event, I sent her my list Friday morning, and Saturday afternoon it all showed up, spot on time, piping hot, AND WITH SERVING UTENSILS. He even offered to set it up.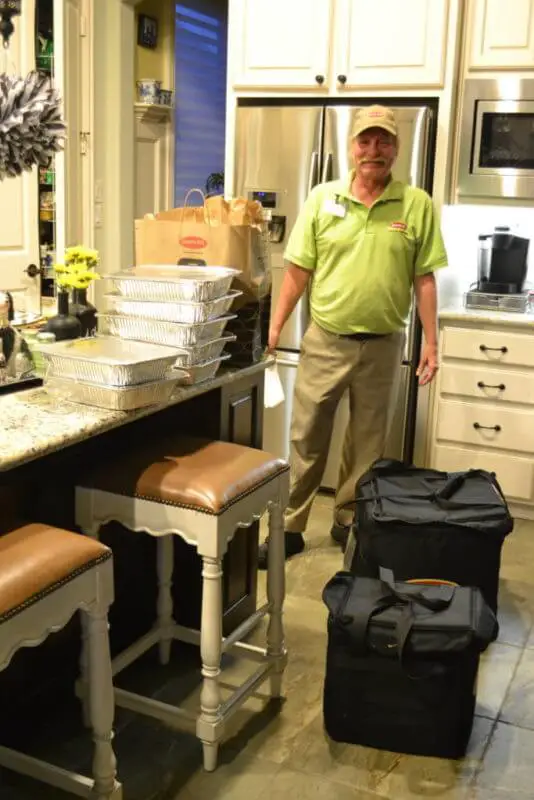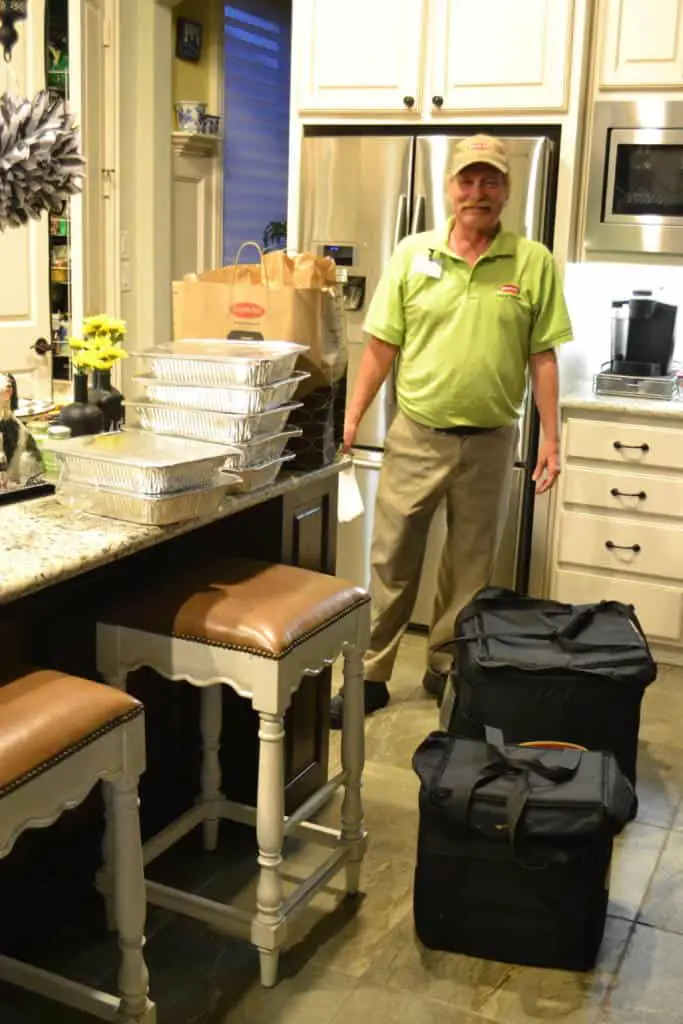 Y'all. I wanted to cry I was so happy. We quickly replated it, did a Facebook Live to show everyone what we got, and settled in for our first guests to arrive. I kept the extras in the oven on 200 degrees until we needed them, and I wasn't (as I previously envisioned) madly setting timers and dashing back and forth with trays of frozen mini-foods to cycle through the evening. I actually got to enjoy our guests and the party – and it was GOOD. Like really good. I may never make party food again.
There's so much to choose from – but not so much that you get brain lock. Here's what I ordered from their "Catering for Entertaining" menu for approximately 40 guests (they even have a mobile app to order on the fly):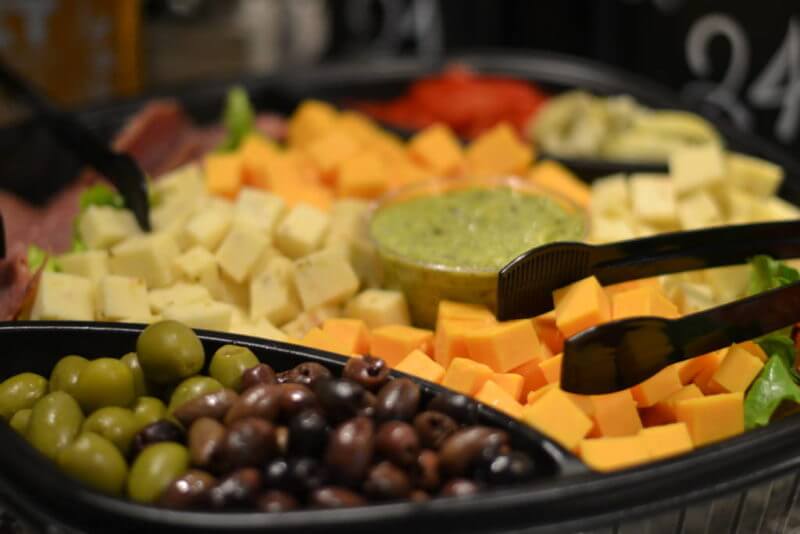 Modern Meat and Cheese Tray – Party-perfect sliced pepperoni & hard salami / cubed pepper jack & cheddar / kalamata & queen stuffed green olives / fire-roasted piquillo peppers / artichoke hearts / basil pesto aioli / our popular garlic toasties & flatbread. Serves 10.
I ordered 2 of each of these: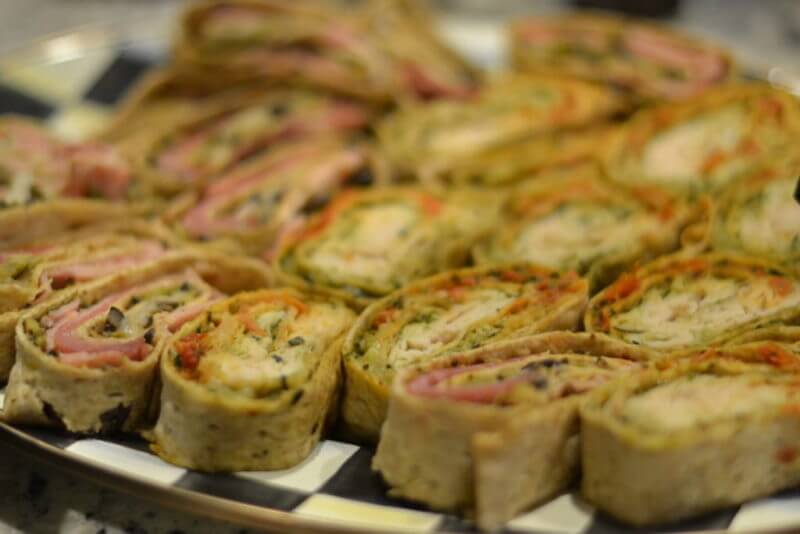 Italian-style Party Pinwheels – Guests will gather around two dozen warm pinwheels rolled in whole grain wraps: 12 with roasted turkey breast / mayo / roasted tomatoes / basil pesto & Asiago, and 12 with ham / salami / our family-recipe muffaletta olive mix & provolone.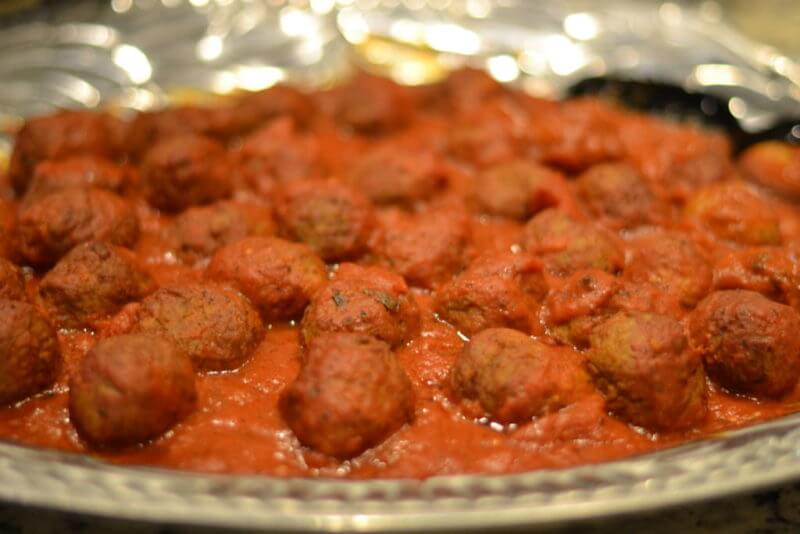 Meatballs in Marinara – New and appetizing for your event! 30 beef & pork meatballs tossed then baked in our family-recipe, seasoned marinara sauce.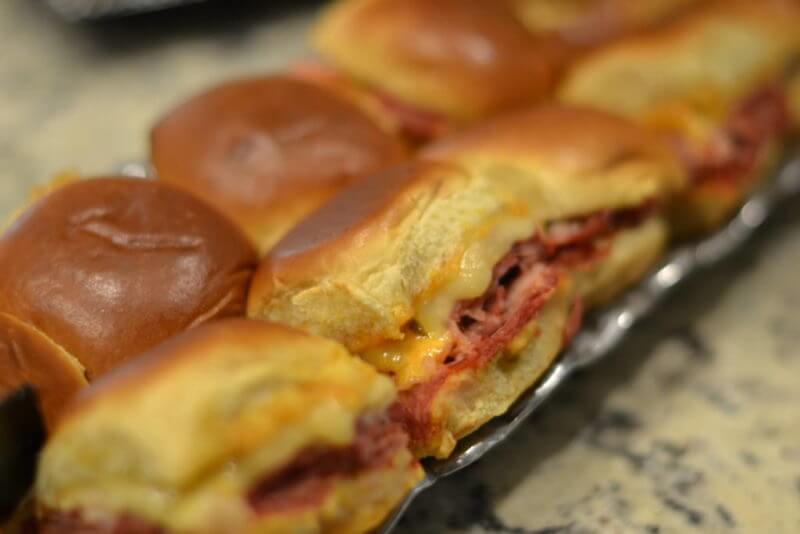 Reuben & Rachel Sliders Tray – Hot, mini sandwiches on potato slider buns: 12 Reuben Sliders with corned beef, Swiss, Thousand Island dressing & sauerkraut on the side / 12 Rachel Sliders with roasted turkey, pastrami, Swiss & Thousand Island dressing & Homemade Coleslaw on the side. Serves 10.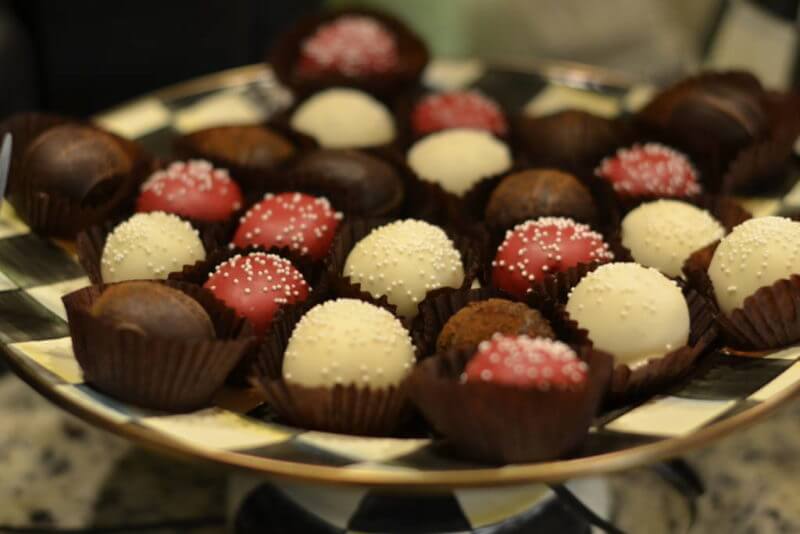 Cake Bites – New dessert & special gift! Chocolate, vanilla & red velvet cake bites coated with icing & topped with sprinkles, nestled in a tray. 24 cake bites.
I ordered just one of the cake balls to supplement the salted caramel cheese cake that my amazing neighbor Anna made per the birthday boy's request. I have to brag on her for a second with another look at this cake…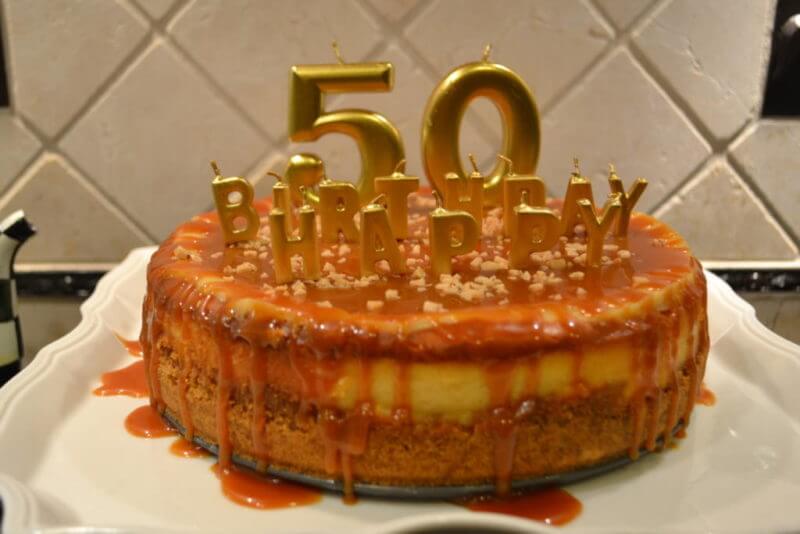 Back to Jason's…These cake balls were a huge hit with only two or three left over. Also, the Reuben and Rachels have this amazing soft bread and kept toasty in the oven, were snatched up immediately. If ordering again, I'd swap out the extra Italian pinwheels for another tray of the Reubens and Rachels. As far as leftovers, we had very little so the quantities were spot on for our party of mostly adults.
You can even earn deli dollar rewards with your catering orders, and since we're speaking of dollars, I thought it was all reasonably priced too. Meatballs for $20, pinwheels for $25, Reubens and Rachels for $40…
Y'all, this is game-changing. Speaking of games, did you see they have two different tailgate menus? Jason's Deli has taken the guesswork out of party planning with suggested menus to make it EVEN EASIER for things like, a Kid's Party Package, or a Garden Party Package if you're just having the girls over for drinks. Here's a link to preview the menu.
You can see the whole set up and see my whisky bottle game/décor in my video here:
Honestly y'all. This party was something I really wanted to make special for the hubs, but I didn't have the time to go all out without dropping the ball at work or cancelling practices and games and facing the wrath from coaches. Jason's Deli gave me the headspace and the time to keep the rest of our world spinning for the Cupcake and our many work and sports commitments in this super busy time of the year. Instead of stressing myself out over making the eats, I was able to enjoy the party too.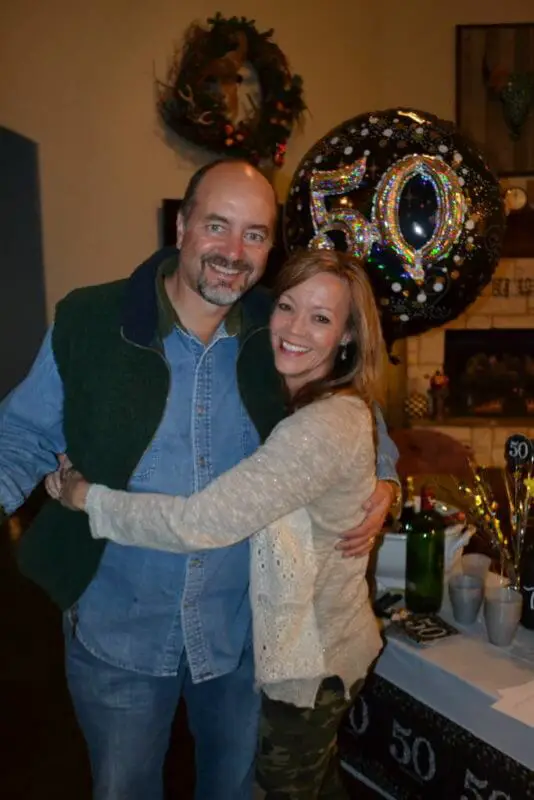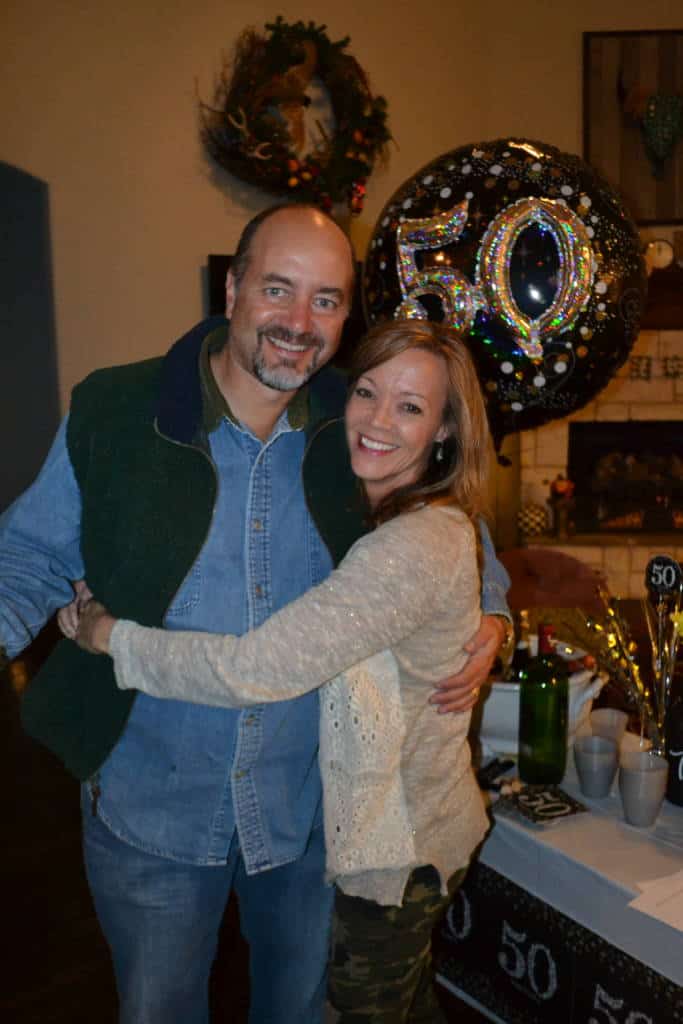 And even though we replated the food, I didn't keep it a secret that Jason's Deli catered the party, I told everyone! I couldn't take credit for all the compliments I was getting — but YOU can. 😉 Here's a link to plan the food for your next in-home party.
THANK you, THANK you, THANK you Jason's Deli. You came through for me in a huge pinch by hosting our food for this party. I'm eternally grateful and while you sponsored this post and the party food, all opinions are my own.