The article reads, "Half of Britain's eight million dogs are now classified as overweight – a dramatic leap from just 35 percent of the nation's canine population in 2010."
As if we Americans didn't get a bad wrap for our portly bellies, the Brits have now turned on themselves and are poking fun at their "broader collies," and "flabradors."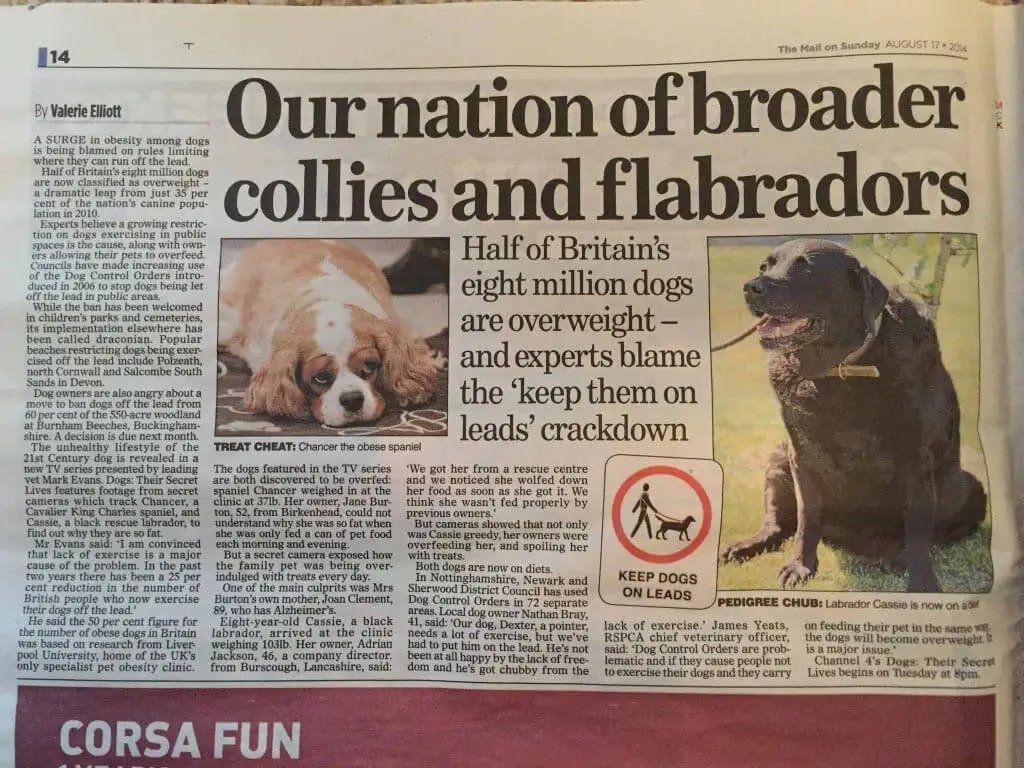 I mean really. Dogs have feelings too you know.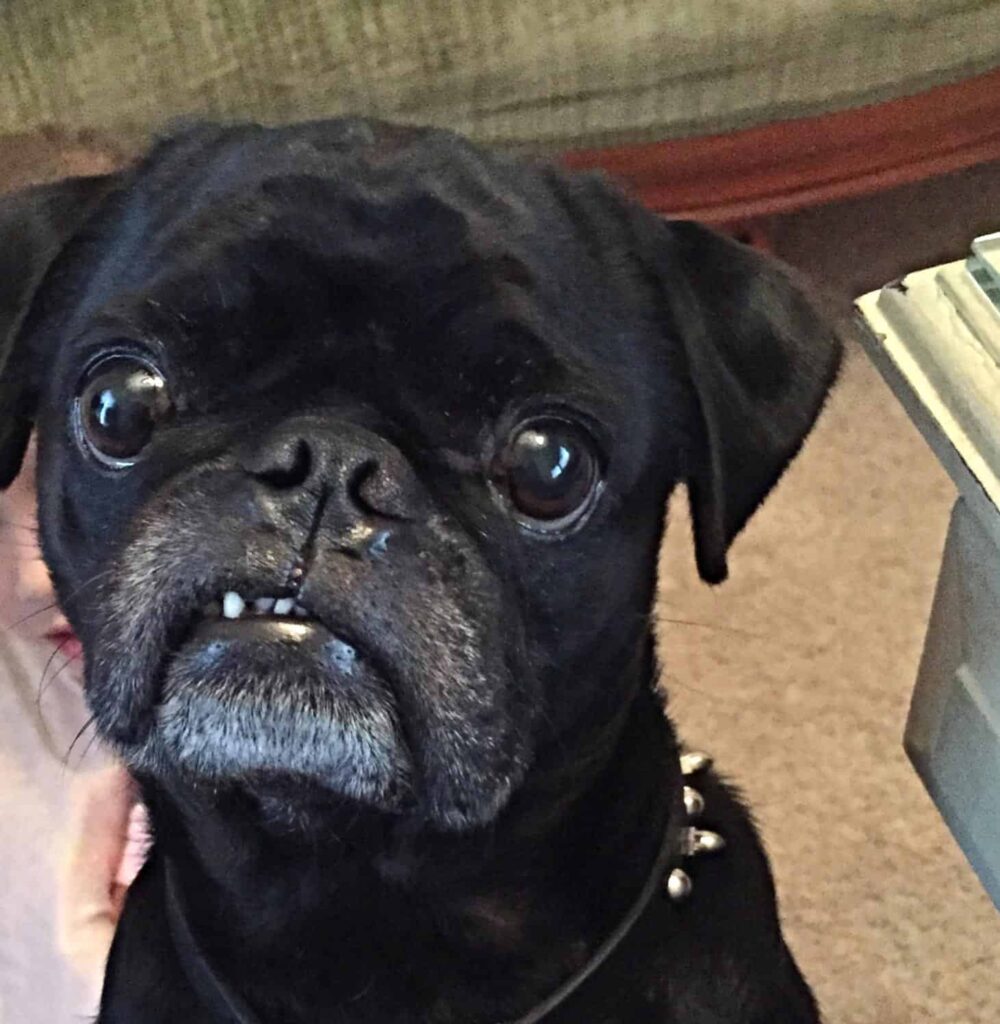 We always prided ourselves on having raised pugs that have a healthy mid-section, not the gigantic pug who can't reach his back legs kind of round, but a trim weight controlled tummy. But lately they've become a little, well… fluffy.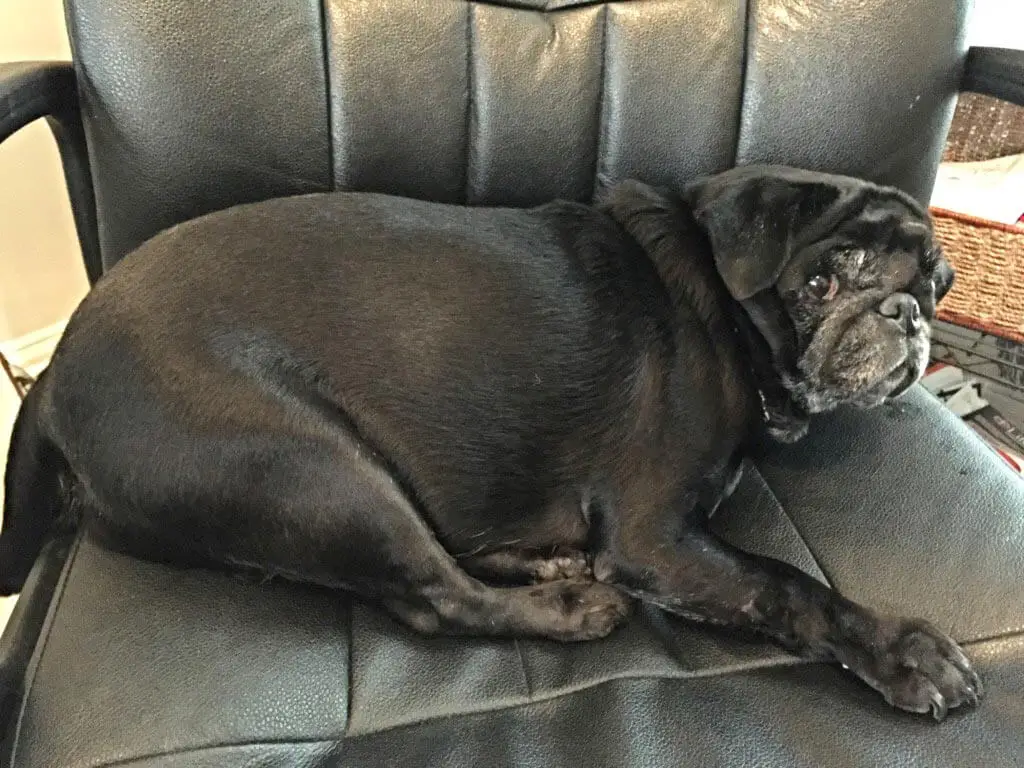 So I get it. I've come to expect our vet's gentle reference, "Well, they've gained a pound or two" but even he recognizes that our food-motivated now "senior" fur-family has gotten a little more smushy. At age 7, it's become noticeably harder to keep the lbs off the puggies, now that they have legitimately reached "mature" age. Not to mention, they have that whole "pug" thing working for them, right? You've probably come to expect a roundish little pot-bellied snort machine whenever you see one. And let's be real, it's not healthy for them.
So now…. Incentive. Pug-o-ween is around the corner. And they have some righteous costumes from PetSmart to show off. Doesn't every one diet a little before the big dance?
So appropriately timed, Purina sent us the goods to get on board with the 28-day challenge. We opted for the Smart Blend® Healthy Weight formula, food that is a maximum of 12% fat and guarantees at least 25% protein. And it has real turkey as the number one ingredient and is 15% fewer in calories than the regular Smart Blend® varieties.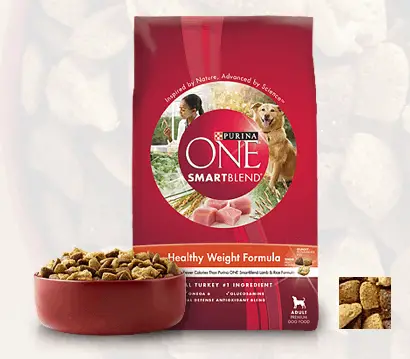 I can't speak to the taste of the food — obvs I am not going to eat it — but the puggies love it. Let's keep it in context here, they ate lightbulbs and a cigar when they were puppies so they'll legitimately eat ANYTHING but the smell test says it's probably pretty tasty though. It definitely does NOT have that greasy feel on your hands after you've touched it.
It's been roughly 2.5 weeks and we've noticed a visible difference already. Beaureguarde is so trim we are starting to slip him some extra snacks here and there, and Beignet, well, she's almost got her girlish figure back. You can even see it in her face. Really! You can!
Just another week or so to go and it's party time. Their initial weigh-in was 21 pounds for Beau-Beau and 20 for Beignet. Stay tuned to see who's our biggest loser on the 28-day challenge. If it works, I think I may try it next. 🙂
This post was sponsored by PurinaOne. They provided the food and the challenge. The puggies provided the appetite. All opinions are our own.