I think I died and went to SUV heaven.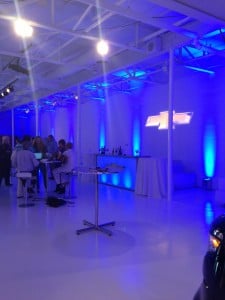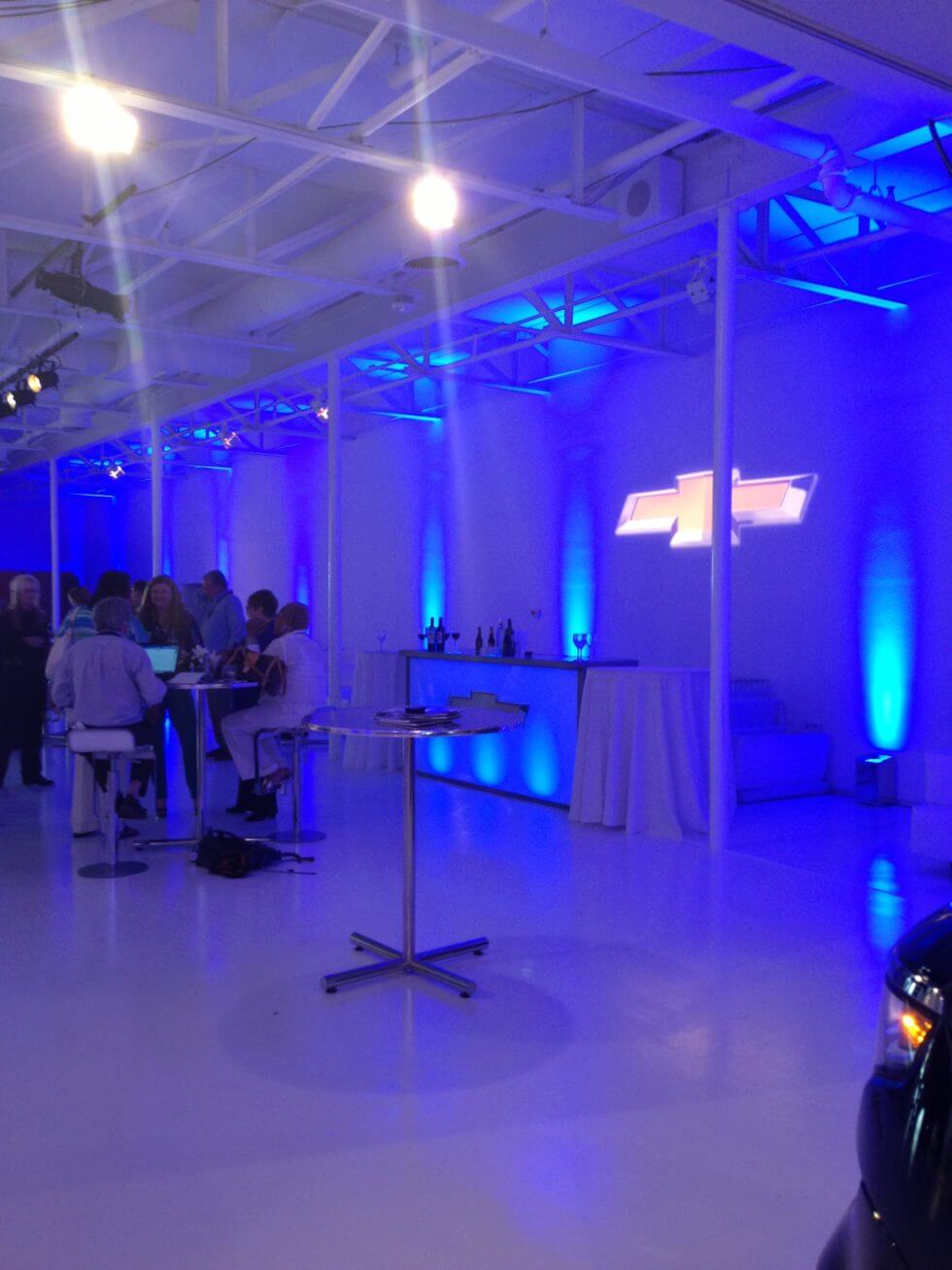 Like a reunited boy band, the new 2015 GMC and Chevy SUV's rolled into Dallas for their swanky world debut together (they'd appeared separately in LA and New York earlier that day).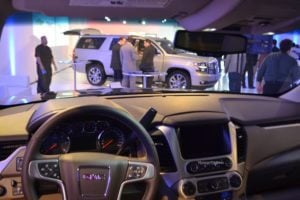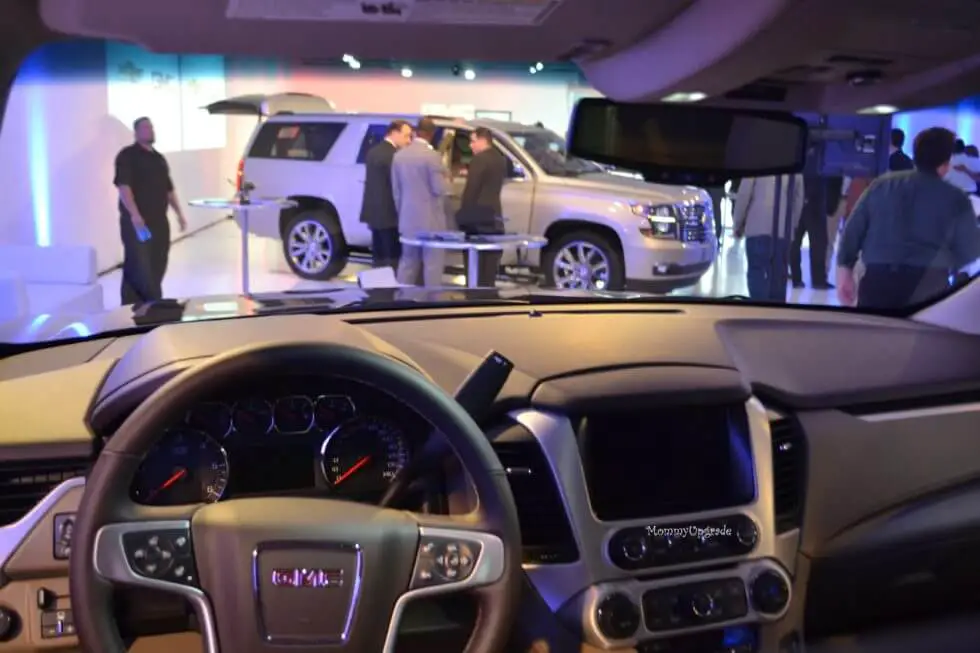 And you know I love me some GMC. Chevy too.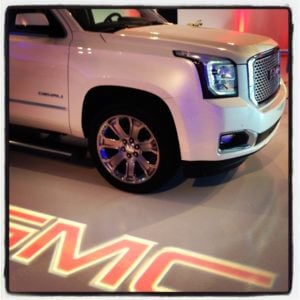 These beautiful new SUV's featured chocolate leather so rich I literally wanted to lick it.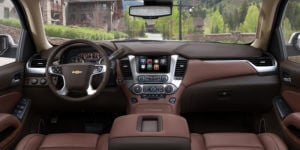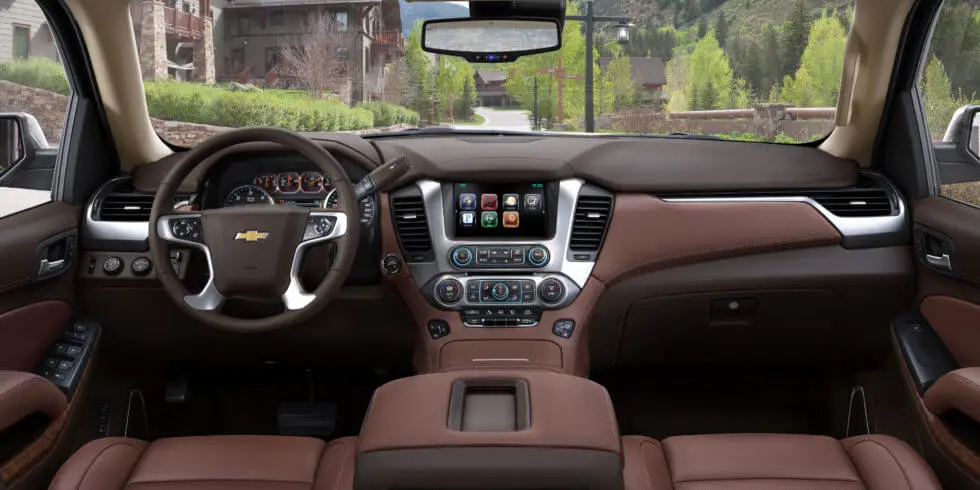 If this Suburban had eyelashes, it'd be the prettiest girl in the room.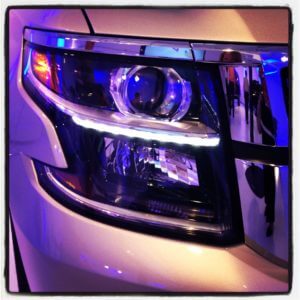 Aside from their gorgeousness, this new fleet of GMC vehicles are jammed with safety features that makes a mom feel safe on the road. Things like front park assist, collision mitigated braking, lane departure warning, side obstacle protection, and get this…GMC is the industry leader for front center airbags. Holla.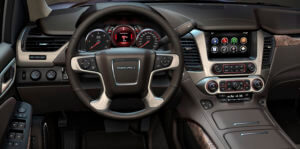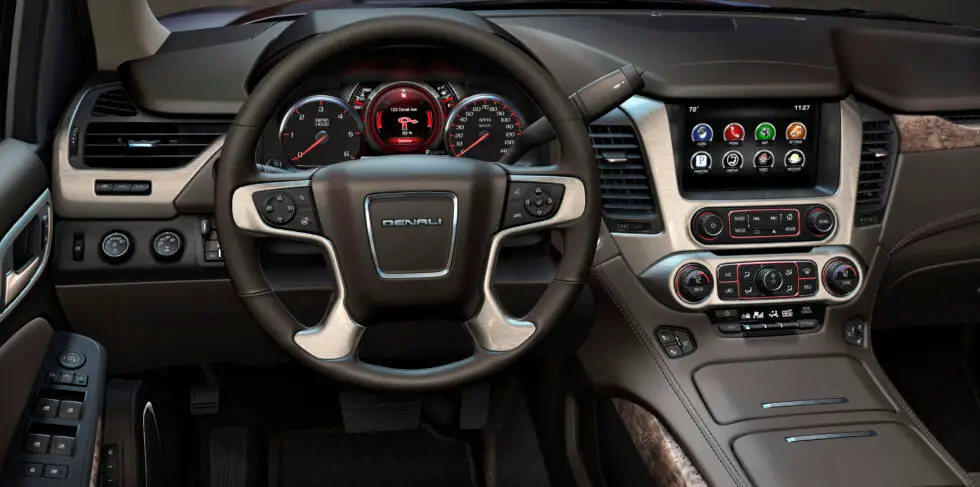 Did I mention both 2nd and 3rd row seats fold flat with a push of a button? That's how you juggle dance clothes, soccer balls, and waterbottles all at one time. There's no fakes here either. Nearly all of the materials used in these new vehicles are real. No "faux" aluminum strips or plastic faux wood.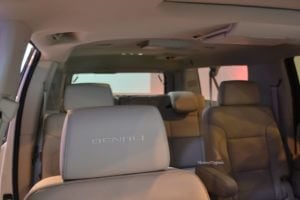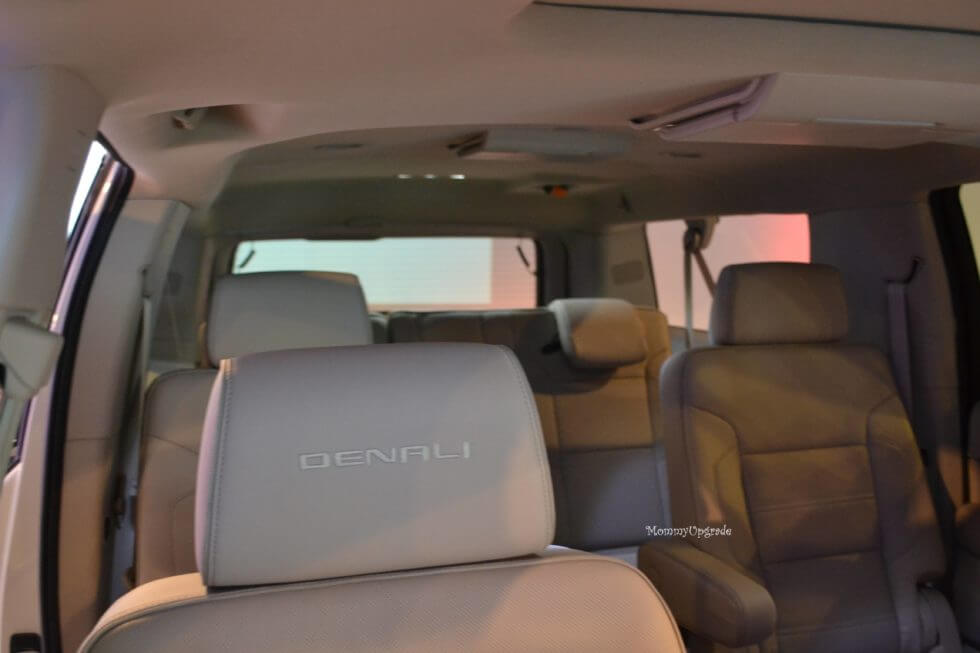 Oh.. and they have up to 12 power outlets in them. Whaaat? No more fighting over who gets to charge what on road trips. I love this.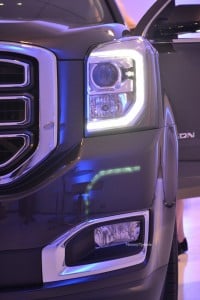 Just a few more cool things to mention: the color touch radio moves up and down so you can use the storage BEHIND it, and they have electric power steering – an industry exclusive first. Take THAT you teeny little parking space!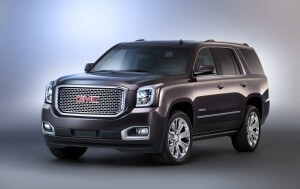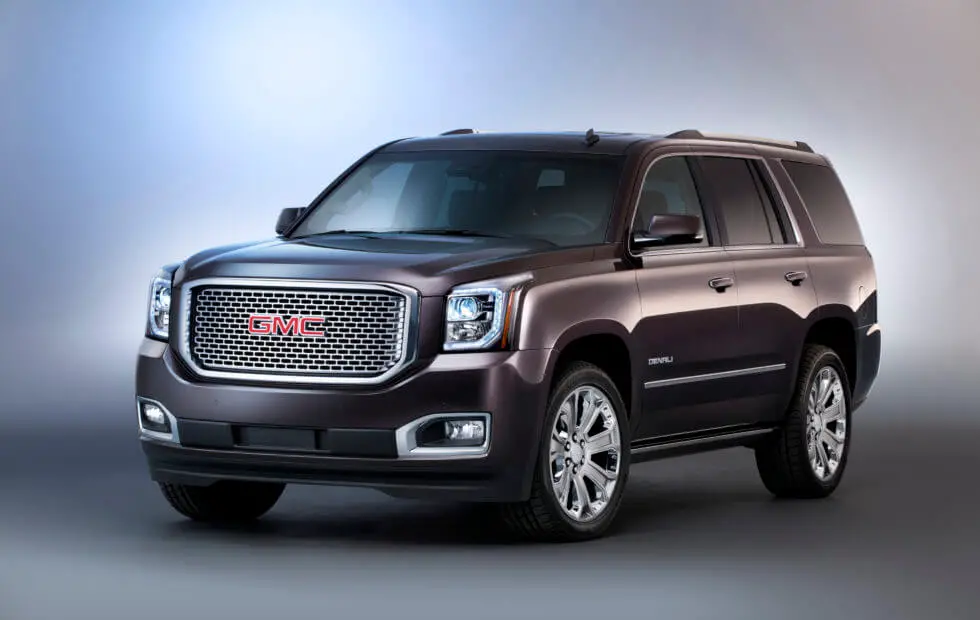 While we weren't allowed to drive these early production vehicles to see how the new inlaid door design has reduced the road noise to next to nothing, they will be driven millions of miles prior to anyone buying a single SUV.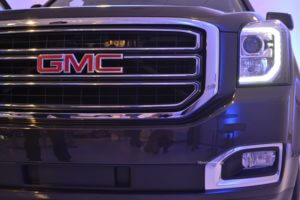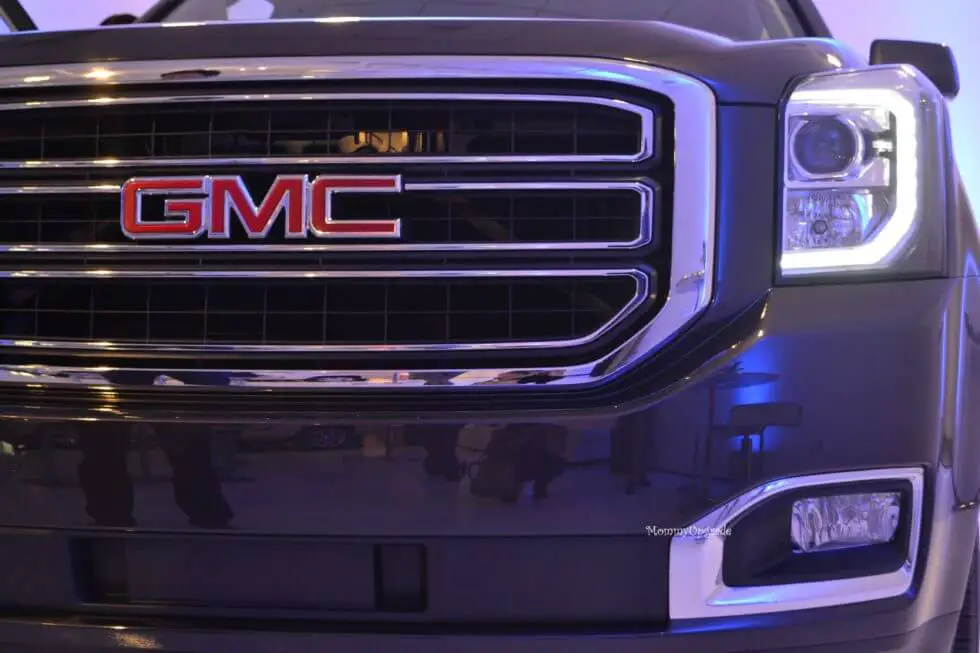 Maybe the coolest thing about these SUV's is that they're built only 25 miles away in Arlington. (Shout out Texas!) GM has hired 1,000 workers over the last year to help with production of these great Made in the USA vehicles. Its no wonder Tahoe and Suburban are the best-selling full-size SUV's in the USA.